Note: Supplemental materials are not guaranteed with Rental or Used book purchases.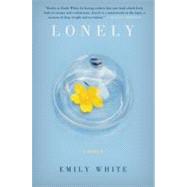 Lonely : A Memoir
ISBN13:
9780061765094
by
White, Emily
HarperCollins Publications
Summary
This boldly honest and elegantly written memoir reveals the painful and sometimes debilitating experience of living with chronic loneliness-the first book of its kind devoted exclusively to the subject.Despite having a demanding job, good friends, and a supportive family, Emily White spent many of her evenings and weekends alone at home, trying to understand why she felt so disconnected from everyone. To keep up the faÇade of an active social life and to hide the painful truth, the successful young lawyer often lied to those around her-and to herself. She was suffering from severe loneliness.In this insightful, soul-baring, and illuminating memoir, White reveals her battle to understand and overcome this crippling condition, and contends that chronic loneliness deserves the same attention as other mental difficulties such as depression. "Right now, loneliness is something few people are willing to admit to," she writes. "There's no need for this silence, no need for the shame and self-blame it creates. There's nothing wrong with loneliness, and we need to start acknowledging this through a wider and more open discussion of the state."Interweaving her personal story with the latest in cutting-edge scientific research-as well as the incredibly moving accounts offered by numerous lonely men and women-White provides a deep and thorough portrait of this increasingly common but too often ignored affliction. By investigating the science of loneliness, challenging its stigma, encouraging other lonely people to talk about their experiences, and setting out one person's struggle, Lonely redefines how we look at loneliness and helps those who are afflicted understand their mood in an entirely new light, ultimately providing solace and hope.
Table of Contents
UCLA Loneliness Scale
p. xi
Preamble The Visit
p. 1
Arrival
Premonition Waiting for the state to strike
p. 9
Truth Struggling with popular notions of what loneliness should be
p. 37
Impact
The Long Haul Recognizing chronic loneliness as a problem in itself
p. 71
Heart and Soul How loneliness weaves its way into us
p. 101
Paradox Loneliness and the mystery of the changing self
p. 133
Context
Handles Thinking about a state that feels so unwieldy
p. 165
The Cohort Effect How our culture is leaving us lonelier
p. 203
Taboo Loneliness as the state you're not supposed to name
p. 237
Resolution
Promises, Promises Public and private ideas about responding to loneliness
p. 271
The Good-Bye Look Listing, luck, and a difficult change
p. 299
Epilogues Lonely
p. 327
Acknowledgments
p. 333
Selected sources and further reading
p. 335
Table of Contents provided by Ingram. All Rights Reserved.