Note: Supplemental materials are not guaranteed with Rental or Used book purchases.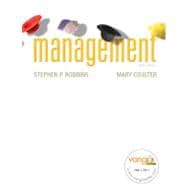 Questions About This Book?
Why should I rent this book?
Renting is easy, fast, and cheap! Renting from eCampus.com can save you hundreds of dollars compared to the cost of new or used books each semester. At the end of the semester, simply ship the book back to us with a free UPS shipping label! No need to worry about selling it back.
How do rental returns work?
Returning books is as easy as possible. As your rental due date approaches, we will email you several courtesy reminders. When you are ready to return, you can print a free UPS shipping label from our website at any time. Then, just return the book to your UPS driver or any staffed UPS location. You can even use the same box we shipped it in!
What version or edition is this?
This is the 10th edition with a publication date of 1/1/2009.
What is included with this book?
The Used copy of this book is not guaranteed to include any supplemental materials. Typically, only the book itself is included.
The Rental copy of this book is not guaranteed to include any supplemental materials. You may receive a brand new copy, but typically, only the book itself.
Summary
Robbins and Coulter's best-selling text demonstrates the real-world applications of management concepts and makes management come alive by bringing real managers and readers together. As it successfully integrates the various functions of management, the book establishes a dialogue with managers from a variety of fields. The authors examine managerial issues concerning defining the manager's terrain, planning, organizing, leading and controlling. For managers of all kinds.
Table of Contents
Preface
xiv
2
(54)

| | |
| --- | --- |
| | Introduction to Management and Organizations |

2
(24)
4
(3)
7
(1)
8
(9)
8
(2)
10
(2)
12
(3)

| | |
| --- | --- |
| | How the Manager's Job Is Changing |

15
(2)
17
(2)
19

| | |
| --- | --- |
| | The Universality of Management |

19
(1)
20
(1)

| | |
| --- | --- |
| | Rewards and Challenges of Being a Manager |

20
6
(1)

| | |
| --- | --- |
| | Thinking Critically About Ethics |

7
(3)
10
(9)
19
(2)
21
(1)

| | |
| --- | --- |
| | Managers Respond to a Manager's Dilemma |

22
(1)
23
(1)

| | |
| --- | --- |
| | Management: By the Numbers |

24
(1)

| | |
| --- | --- |
| | Thinking About Management Issues |

24
(1)

| | |
| --- | --- |
| | Working Together: Team-Based Exercise |

24
(1)

| | |
| --- | --- |
| | Case Application: Managing the Virus Hunters |

25
(1)

| | |
| --- | --- |
| | Management Yesterday and Today |

26
(30)

| | |
| --- | --- |
| | Historical Background of Management |

28
(2)
30
(2)
30
(2)

| | |
| --- | --- |
| | How Do Today's Managers Use Scientific Management? |

32
(1)

| | |
| --- | --- |
| | General Administrative Theory |

32
(2)
32
(1)

| | |
| --- | --- |
| | How Do Today's Managers Use General Administrative Theories? |

33
(1)

| | |
| --- | --- |
| | Quantitative Approach to Management |

34
(2)
34
(1)

| | |
| --- | --- |
| | How Do Today's Managers Use the Quantitative Approach? |

35
(1)

| | |
| --- | --- |
| | Toward Understanding Organizational Behavior |

36
(2)
36
(1)
37
(1)

| | |
| --- | --- |
| | How Do Today's Managers Use the Behavioral Approach? |

37
(1)
38
(1)

| | |
| --- | --- |
| | The Systems Approach and Managers |

38
(1)
39
(1)

| | |
| --- | --- |
| | The Contingency Approach and Managers |

39
(1)

| | |
| --- | --- |
| | Current Trends and Issues |

40
(5)
40
(1)
41
(3)
44
(1)
44
(1)

| | |
| --- | --- |
| | Managing in an E-Business World |

45
(1)

| | |
| --- | --- |
| | Knowledge Management and Learning Organizations |

46
(2)
48
45
(2)

| | |
| --- | --- |
| | Thinking Critically About Ethics |

47
(1)
48
(2)

| | |
| --- | --- |
| | Managers Respond to a Manager's Dilemma |

50
(1)
51
(1)

| | |
| --- | --- |
| | Management: By the Numbers |

52
(1)

| | |
| --- | --- |
| | Thinking About Management Issues |

52
(1)

| | |
| --- | --- |
| | Working Together: Team-Based Exercise |

52
(1)

| | |
| --- | --- |
| | Case Application: Threads of History |

52
(4)

| | |
| --- | --- |
| | Part-Ending Features Continuing Case: Starbucks---Introduction |

54
(2)

| | |
| --- | --- |
| | Part Two defining the manager's terrain |

56
(98)

| | |
| --- | --- |
| | Organizational Culture and Environment: The Constraints |

56
(32)

| | |
| --- | --- |
| | The Manager: Omnipotent or Symbolic? |

58
(1)
58
(1)
58
(1)

| | |
| --- | --- |
| | Reality Suggests a Synthesis |

59
(1)

| | |
| --- | --- |
| | The Organization's Culture |

59
(10)

| | |
| --- | --- |
| | What Is Organizational Culture? |

59
(2)

| | |
| --- | --- |
| | Strong Versus Weak Cultures |

61
(2)
63
(1)

| | |
| --- | --- |
| | How an Organization's Culture Continues |

63
(1)

| | |
| --- | --- |
| | How Employees Learn Culture |

64
(3)

| | |
| --- | --- |
| | How Culture Affects Managers |

67
(2)

| | |
| --- | --- |
| | Current Organizational Culture Issues Facing Managers |

69
(4)

| | |
| --- | --- |
| | Creating an Ethical Culture |

69
(1)

| | |
| --- | --- |
| | Creating an Innovative Culture |

69
(1)

| | |
| --- | --- |
| | Creating a Customer-Responsive Culture |

70
(1)

| | |
| --- | --- |
| | Spirituality and Organizational Culture |

71
(2)
73

| | |
| --- | --- |
| | Defining the External Environment |

73
(6)

| | |
| --- | --- |
| | How the Environment Affects Managers |

79
64
(3)

| | |
| --- | --- |
| | Managing Workforce Diversity |

67
(3)

| | |
| --- | --- |
| | Thinking Critically About Ethics |

70
(12)
82
(1)

| | |
| --- | --- |
| | Managers Respond to a Manager's Dilemma |

83
(1)
84
(1)

| | |
| --- | --- |
| | Management: By the Numbers |

85
(1)

| | |
| --- | --- |
| | Thinking About Management Issues |

85
(1)

| | |
| --- | --- |
| | Working Together: Team-Based Exercise |

85
(1)
86
(1)

| | |
| --- | --- |
| | Case Application: A Perfect Response to an Imperfect Storm |

86
(2)

| | |
| --- | --- |
| | Managing in a Global Environment |

88
(26)
90
(4)

| | |
| --- | --- |
| | What's Your Global Perspective? |

91
(3)

| | |
| --- | --- |
| | Understanding the Global Environment |

94
(3)

| | |
| --- | --- |
| | Regional Trading Alliances |

94
(2)

| | |
| --- | --- |
| | The World Trade Organization |

96
(1)
97
(4)

| | |
| --- | --- |
| | Different Types of International Organizations |

97
(1)

| | |
| --- | --- |
| | How Organizations Go International |

98
(3)

| | |
| --- | --- |
| | Managing in a Global Environment |

101

| | |
| --- | --- |
| | The Legal-Political Environment |

101
(1)
102
(1)
102
(5)

| | |
| --- | --- |
| | Global Management in Today's World |

107
100
(2)

| | |
| --- | --- |
| | Thinking Critically About Ethics |

102
(1)
103
(5)
108
(1)

| | |
| --- | --- |
| | Managers Respond to a Manager's Dilemma |

109
(1)
110
(1)

| | |
| --- | --- |
| | Management: By the Numbers |

110
(1)

| | |
| --- | --- |
| | Thinking About Management Issues |

111
(1)

| | |
| --- | --- |
| | Working Together: Team-Based Exercise |

111
(1)
111
(1)

| | |
| --- | --- |
| | Case Application: When Yes Doesn't Always Mean Yes, and No Doesn't Always Mean No |

112
(1)

| | |
| --- | --- |
| | Answers to ``Who Owns What?'' Quiz |

113
(1)

| | |
| --- | --- |
| | Social Responsibility and Managerial Ethics |

114
(40)

| | |
| --- | --- |
| | What Is Social Responsibility? |

116
(4)

| | |
| --- | --- |
| | Two Views of Social Responsibility |

116
(2)

| | |
| --- | --- |
| | Arguments For and Against Social Responsibility |

118
(1)

| | |
| --- | --- |
| | From Obligations to Responsiveness to Responsibility |

119
(1)

| | |
| --- | --- |
| | Social Involvement and Economic Performance |

120
(2)

| | |
| --- | --- |
| | The Greening of Management |

122
(4)

| | |
| --- | --- |
| | Global Environmental Problems |

123
(1)

| | |
| --- | --- |
| | How Organizations Go Green |

123
(2)

| | |
| --- | --- |
| | Evaluating the Greening of Management |

125
(1)
126
(2)

| | |
| --- | --- |
| | Purposes of Shared Values |

126
(1)

| | |
| --- | --- |
| | The Bottom Line on Shared Corporate Values |

127
(1)
128
(11)

| | |
| --- | --- |
| | Factors That Affect Employee Ethics |

129
(3)

| | |
| --- | --- |
| | Ethics in an International Context |

132
(2)

| | |
| --- | --- |
| | Improving Ethical Behavior |

134
(5)

| | |
| --- | --- |
| | Social Responsibility and Ethics Issues in Today's World |

139

| | |
| --- | --- |
| | Managing Ethical Lapses and Social Irresponsibility |

139
(3)
142
(1)
143

| | |
| --- | --- |
| | Thinking Critically About Ethics |

127
(14)
141
(1)
142
(2)

| | |
| --- | --- |
| | Managers Respond to a Manager's Dilemma |

144
(1)
145
(1)

| | |
| --- | --- |
| | Management: By the Numbers |

146
(1)

| | |
| --- | --- |
| | Thinking About Management Issues |

146
(1)

| | |
| --- | --- |
| | Working Together: Team-Based Exercise |

147
(1)
147
(1)

| | |
| --- | --- |
| | Case Application: You've Got Questions . . . |

148
(6)

| | |
| --- | --- |
| | Part-Ending Features You're the Manager: Putting Ethics into Action |

150
(1)
150
(1)

| | |
| --- | --- |
| | Continuing Case: Starbucks---Defining the Terrain |

151
(3)
154
(110)

| | |
| --- | --- |
| | Decision Making: The Essence of the Manager's Job |

154
(28)

| | |
| --- | --- |
| | The Decision-Making Process |

156
(5)

| | |
| --- | --- |
| | Step 1: Identifying a Problem |

156
(2)

| | |
| --- | --- |
| | Step 2: Identifying Decision Criteria |

158
(1)

| | |
| --- | --- |
| | Step 3: Allocating Weights to the Criteria |

158
(1)

| | |
| --- | --- |
| | Step 4: Developing Alternatives |

159
(1)

| | |
| --- | --- |
| | Step 5: Analyzing Alternatives |

159
(1)

| | |
| --- | --- |
| | Step 6: Selecting an Alternative |

160
(1)

| | |
| --- | --- |
| | Step 7: Implementing the Alternative |

160
(1)

| | |
| --- | --- |
| | Step 8: Evaluating Decision Effectiveness |

161
(1)

| | |
| --- | --- |
| | The Manager as Decision Maker |

161
(14)

| | |
| --- | --- |
| | Making Decisions: Rationality, Bounded Rationality, and Intuition |

162
(2)

| | |
| --- | --- |
| | Types of Problems and Decisions |

164
(3)

| | |
| --- | --- |
| | Decision-Making Conditions |

167
(3)
170
(2)

| | |
| --- | --- |
| | Decision-Making Biases and Errors |

172
(2)

| | |
| --- | --- |
| | Summing Up Managerial Decision Making |

174
(1)

| | |
| --- | --- |
| | Decision Making for Today's World |

175

| | |
| --- | --- |
| | Thinking Critically About Ethics |

167
(1)
168
(2)
170
(2)

| | |
| --- | --- |
| | Managing Workforce Diversity |

172
(3)
175
(1)
176
(2)

| | |
| --- | --- |
| | Managers Respond to a Manager's Dilemma |

178
(1)
179
(1)

| | |
| --- | --- |
| | Management: By the Numbers |

180
(1)

| | |
| --- | --- |
| | Thinking About Management Issues |

180
(1)

| | |
| --- | --- |
| | Working Together: Team-Based Exercise |

180
(1)
180
(1)

| | |
| --- | --- |
| | Case Application: Fast Company |

181
(1)
182
(24)
184
(1)
185
(1)
185
(1)
185
(1)
186
(5)

| | |
| --- | --- |
| | The Role of Goals and Plans in Planning |

186
(5)

| | |
| --- | --- |
| | Establishing Goals and Developing Plans |

191
(7)

| | |
| --- | --- |
| | Approaches to Establishing Goals |

191
(4)
195
(3)

| | |
| --- | --- |
| | Contemporary Issues in Planning |

198
198
(1)

| | |
| --- | --- |
| | Effective Planning in Dynamic Environments |

199
188
(6)
194
(3)

| | |
| --- | --- |
| | Thinking Critically About Ethics |

197
(3)
200
(1)

| | |
| --- | --- |
| | Managers Respond to a Manager's Dilemma |

201
(1)
202
(2)

| | |
| --- | --- |
| | Management: By the Numbers |

204

| | |
| --- | --- |
| | Thinking About Management Issues |

203
(1)

| | |
| --- | --- |
| | Working Together: Team-Based Exercise |

203
(1)
203
(1)

| | |
| --- | --- |
| | Case Application: Ready or Not . . . |

204
(2)
206
(30)

| | |
| --- | --- |
| | The Importance of Strategic Management |

208
(2)

| | |
| --- | --- |
| | What Is Strategic Management? |

208
(1)

| | |
| --- | --- |
| | Why Is Strategic Management Important? |

209
(1)

| | |
| --- | --- |
| | The Strategic Management Process |

210
(6)

| | |
| --- | --- |
| | Step 1: Identifying the Organization's Current Mission, Goals, and Strategies |

210
(2)

| | |
| --- | --- |
| | Step 2: Doing an External Analysis |

212
(1)

| | |
| --- | --- |
| | Step 3: Doing an Internal Analysis |

212
(2)

| | |
| --- | --- |
| | Step 4: Formulating Stategies |

214
(1)

| | |
| --- | --- |
| | Step 5: Implementing Stategies |

215
(1)

| | |
| --- | --- |
| | Step 6: Evaluating Results |

216
(1)

| | |
| --- | --- |
| | Types of Organizational Strategies |

216
(10)
216
(5)

| | |
| --- | --- |
| | Business (or Competitive) Strategy |

221
(5)
226
(1)

| | |
| --- | --- |
| | Strategic Management in Today's Environment |

226
226
(1)

| | |
| --- | --- |
| | New Directions in Organizational Strategies |

227

| | |
| --- | --- |
| | Thinking Critically About Ethics |

213
(2)
215
(1)
216
(11)
227
(2)
229
(2)

| | |
| --- | --- |
| | Managers Respond to a Manager's Dilemma |

231
(1)
232
(1)

| | |
| --- | --- |
| | Management: By the Numbers |

233
(1)

| | |
| --- | --- |
| | Thinking About Management Issues |

233
(1)

| | |
| --- | --- |
| | Working Together: Team-Based Exercise |

233
(1)
234
(1)

| | |
| --- | --- |
| | Case Application: Higher and Higher |

234
(2)

| | |
| --- | --- |
| | Planning Tools and Techniques |

236
(28)

| | |
| --- | --- |
| | Techniques for Assessing the Environment |

238
(6)
238
(2)
240
(3)
243
(1)

| | |
| --- | --- |
| | Techniques for Allocating Resources |

244
(8)
244
(1)
245
(4)
249
(1)
250
(2)

| | |
| --- | --- |
| | Contemporary Planning Techniques |

252
253
(1)
254

| | |
| --- | --- |
| | Thinking Critically About Ethics |

240
(12)
252
(2)
254
(2)

| | |
| --- | --- |
| | Managers Respond to a Manager's Dilemma |

256
(1)
257
(1)

| | |
| --- | --- |
| | Management: By the Numbers |

257
(1)

| | |
| --- | --- |
| | Thinking About Management Issues |

258
(1)

| | |
| --- | --- |
| | Working Together: Team-Based Exercise |

258
(1)
258
(1)

| | |
| --- | --- |
| | Case Application: A New Pitch for an Old Classic |

259
(5)

| | |
| --- | --- |
| | Part-Ending Features You're the Manager: Putting Ethics into Action |

260
(1)
260
(1)

| | |
| --- | --- |
| | Continuing Case: Starbucks---Planning |

261
(3)
264
(122)

| | |
| --- | --- |
| | Organizational Structure and Design |

264
(26)

| | |
| --- | --- |
| | Defining Organizational Structure |

266
(8)
267
(1)
268
(2)
270
(1)
270
(2)

| | |
| --- | --- |
| | Centralization and Decentralization |

272
(1)
273
(1)

| | |
| --- | --- |
| | Organizational Design Decisions |

274
(4)

| | |
| --- | --- |
| | Mechanistic and Organic Organizations |

275
(1)
275
(3)

| | |
| --- | --- |
| | Common Organizational Designs |

278

| | |
| --- | --- |
| | Traditional Organizational Designs |

278
(1)

| | |
| --- | --- |
| | Contemporary Oganizational Designs |

279
(4)

| | |
| --- | --- |
| | Today's Organizational Design Challenges |

283

| | |
| --- | --- |
| | Thinking Critically About Ethics |

268
(4)
272
(11)
283
(1)
284
(2)

| | |
| --- | --- |
| | Managers Respond to a Manager's Dilemma |

286
(1)
287
(1)

| | |
| --- | --- |
| | Management: By the Numbers |

288
(1)

| | |
| --- | --- |
| | Thinking About Management Issues |

288
(1)

| | |
| --- | --- |
| | Working Together: Team-Based Exercise |

288
(1)
288
(1)

| | |
| --- | --- |
| | Case Application: Fixing What's Broken: H-P's Structural Challenge |

289
(1)

| | |
| --- | --- |
| | Communication and Information Technology |

290
(30)

| | |
| --- | --- |
| | Understanding Communication |

292
(2)
292
(1)

| | |
| --- | --- |
| | Functions of Communication |

293
(1)

| | |
| --- | --- |
| | Interpersonal Communication |

294
(9)

| | |
| --- | --- |
| | Methods of Communicating Interpersonally |

296
(2)

| | |
| --- | --- |
| | Barriers to Effective Interpersonal Communication |

298
(3)
301
(2)

| | |
| --- | --- |
| | Organizational Communication |

303
(4)

| | |
| --- | --- |
| | Formal Versus Informal Communication |

303
(1)

| | |
| --- | --- |
| | Direction of Communication Flow |

303
(2)

| | |
| --- | --- |
| | Organizational Communication Networks |

305
(2)

| | |
| --- | --- |
| | Understanding Information Technology |

307
(3)

| | |
| --- | --- |
| | How Technology Affects Managerial Communication |

307
(2)

| | |
| --- | --- |
| | How Information Technology Affects Organizations |

309
(1)

| | |
| --- | --- |
| | Communication Issues in Today's Organizations |

310

| | |
| --- | --- |
| | Managing Communication in an Internet World |

311
(1)

| | |
| --- | --- |
| | Managing the Organization's Knowledge Resources |

311
(1)

| | |
| --- | --- |
| | The Role of Communication in Customer Service |

312
(1)

| | |
| --- | --- |
| | ``Politically Correct'' Communication |

313

| | |
| --- | --- |
| | Managing Workforce Diversity |

300
(8)

| | |
| --- | --- |
| | Thinking Critically About Ethics |

308
(5)
313
(2)

| | |
| --- | --- |
| | Managers Respond to a Manager's Dilemma |

315
(1)
316
(1)

| | |
| --- | --- |
| | Management: By the Numbers |

317
(1)

| | |
| --- | --- |
| | Thinking About Management Issues |

317
(1)

| | |
| --- | --- |
| | Working Together: Team-Based Exercise |

318
(1)
318
(1)

| | |
| --- | --- |
| | Case Application: Communication Lesson |

318
(2)

| | |
| --- | --- |
| | Human Resource Management |

320
(34)

| | |
| --- | --- |
| | Why Human Resource Management Is Important |

322
(1)

| | |
| --- | --- |
| | The Human Resource Management Process |

323
(3)
326
(1)
326
(1)

| | |
| --- | --- |
| | Meeting Future Human Resource Needs |

326
(1)

| | |
| --- | --- |
| | Recruitment and Decruitment |

327
(1)
327
(1)
328
(1)
328
(6)
329
(1)
329
(1)

| | |
| --- | --- |
| | Types of Selection Devices |

330
(2)

| | |
| --- | --- |
| | What Works Best and When? |

332
(2)
334
(1)
334
(3)
334
(1)
335
(2)

| | |
| --- | --- |
| | Employee Performance Management |

337
(1)

| | |
| --- | --- |
| | Performance Appraisal Methods |

337
(1)

| | |
| --- | --- |
| | Compensation and Benefits |

338
(2)
340
(2)
340
(1)

| | |
| --- | --- |
| | You and Your Career Today |

341
(1)

| | |
| --- | --- |
| | Current Issues in Human Resource Management |

342
342
(1)

| | |
| --- | --- |
| | Managing Workforce Diversity |

342
(2)
344
(1)

| | |
| --- | --- |
| | Work--Family Life Balance |

345
(2)
347

| | |
| --- | --- |
| | Thinking Critically About Ethics |

333
(3)
336
(4)
340
(5)
345
(3)

| | |
| --- | --- |
| | Managers Respond to a Manager's Dilemma |

348
(2)
350
(1)

| | |
| --- | --- |
| | Management: By the Numbers |

351
(1)

| | |
| --- | --- |
| | Thinking About Management Issues |

351
(1)

| | |
| --- | --- |
| | Working Together: Team-Based Exercise |

352
(1)
352
(1)

| | |
| --- | --- |
| | Case Application: Hostile Mint |

353
(1)

| | |
| --- | --- |
| | Managing Change and Innovation |

354
(32)
356
(1)
356
(1)
357
(1)

| | |
| --- | --- |
| | Two Views of the Change Process |

357
(3)
358
(1)

| | |
| --- | --- |
| | White-Water Rapids Metaphor |

358
(1)

| | |
| --- | --- |
| | Putting the Two Views in Perspective |

359
(1)

| | |
| --- | --- |
| | Managing Organizational Change |

360
(6)

| | |
| --- | --- |
| | What Is Organizational Change? |

360
(1)
361
(3)

| | |
| --- | --- |
| | Managing Resistance to Change |

364
(2)

| | |
| --- | --- |
| | Contemporary Issues in Managing Change |

366
(6)

| | |
| --- | --- |
| | Changing Organizational Culture |

366
(2)
368
(3)

| | |
| --- | --- |
| | Making Change Happen Successfully |

371
(1)
372

| | |
| --- | --- |
| | Creativity Versus Innovation |

374
(1)

| | |
| --- | --- |
| | Stimulating and Nurturing Innovation |

374
366
(2)

| | |
| --- | --- |
| | Managing Workforce Diversity |

368
(2)

| | |
| --- | --- |
| | Thinking Critically About Ethics |

370
(2)
372
(4)
376
(1)

| | |
| --- | --- |
| | Managers Respond to a Manager's Dilemma |

377
(1)
378
(1)

| | |
| --- | --- |
| | Management: By the Numbers |

379
(1)

| | |
| --- | --- |
| | Thinking About Management Issues |

379
(1)

| | |
| --- | --- |
| | Working Together: Team-Based Exercise |

379
(1)
379
(1)

| | |
| --- | --- |
| | Case Application: The ``FedEx'' of Junk Removal |

380
(6)

| | |
| --- | --- |
| | Part-Ending Features You're the Manager: Putting Ethics into Action |

382
(1)
382
(1)

| | |
| --- | --- |
| | Continuing Case: Starbucks---Organizing |

383
(3)
386
(138)
386
(36)

| | |
| --- | --- |
| | Why Look at Individual Behavior? |

388
(2)

| | |
| --- | --- |
| | Focus of Organizational Behavior |

388
(1)

| | |
| --- | --- |
| | Goals of Organizational Behavior |

389
(1)
390
(7)
391
(2)

| | |
| --- | --- |
| | Job Involvement and Organizational Commitment |

393
(1)

| | |
| --- | --- |
| | Attitudes and Consistency |

393
(1)

| | |
| --- | --- |
| | Cognitive Dissonance Theory |

394
(1)
395
(1)

| | |
| --- | --- |
| | Implications for Managers |

396
(1)
397
(8)
398
(1)
398
(2)

| | |
| --- | --- |
| | Additional Personality Insights |

400
(2)

| | |
| --- | --- |
| | Personality Types in Different Cultures |

402
(1)

| | |
| --- | --- |
| | Emotions and Emotional Intelligence |

402
(2)

| | |
| --- | --- |
| | Implications for Managers |

404
(1)
405
(4)

| | |
| --- | --- |
| | Factors That Influence Perception |

406
(1)
407
(1)

| | |
| --- | --- |
| | Shortcuts Frequently Used in Judging Others |

408
(1)

| | |
| --- | --- |
| | Implications for Managers |

409
(1)
409
(4)
409
(2)
411
(1)

| | |
| --- | --- |
| | Shaping: A Managerial Tool |

411
(1)

| | |
| --- | --- |
| | Implications for Managers |

412
(1)

| | |
| --- | --- |
| | Contemporary Issues in OB |

413

| | |
| --- | --- |
| | Managing Generational Differences in the Workplace |

413
(2)

| | |
| --- | --- |
| | Managing Negative Behavior in the Workplace |

415
403
(7)
410
(2)
412
(1)

| | |
| --- | --- |
| | Thinking Critically About Ethics |

412
(4)

| | |
| --- | --- |
| | Managers Respond to a Manager's Dilemma |

416
(1)
417
(1)

| | |
| --- | --- |
| | Management: By the Numbers |

418
(1)

| | |
| --- | --- |
| | Thinking About Management Issues |

419
(1)

| | |
| --- | --- |
| | Working Together: Team-Based Exercise |

419
(1)
419
(1)

| | |
| --- | --- |
| | Case Application: Washington Mutual, Inc. |

420
(2)

| | |
| --- | --- |
| | Understanding Groups and Teams |

422
(28)
424
(3)
424
(1)

| | |
| --- | --- |
| | Stages of Group Development |

425
(2)

| | |
| --- | --- |
| | Explaining Work Group Behavior |

427
(11)

| | |
| --- | --- |
| | External Conditions Imposed on the Group |

427
(1)
427
(1)
428
(5)
433
(4)
437
(1)

| | |
| --- | --- |
| | Turning Groups into Effective Teams |

438
(4)
439
(1)
439
(1)
440
(2)

| | |
| --- | --- |
| | Current Challenges in Managing Teams |

442
442
(2)

| | |
| --- | --- |
| | Understanding Social Networks |

444

| | |
| --- | --- |
| | Managing Workforce Diversity |

428
(3)

| | |
| --- | --- |
| | Thinking Critically About Ethics |

431
(2)
433
(9)
442
(3)

| | |
| --- | --- |
| | Managers Respond to a Manager's Dilemma |

445
(1)
446
(1)

| | |
| --- | --- |
| | Management: By the Numbers |

447
(1)

| | |
| --- | --- |
| | Thinking About Management Issues |

447
(1)

| | |
| --- | --- |
| | Working Together: Team-Based Exercise |

447
(1)
447
(1)

| | |
| --- | --- |
| | Case Application: Designing Superior Design Teams |

448
(2)
450
(36)
452
(4)

| | |
| --- | --- |
| | Early Theories of Motivation |

453
(1)

| | |
| --- | --- |
| | Maslow's Hierchy of Needs Theory |

453
(1)

| | |
| --- | --- |
| | McGregor's Theory X and Theory Y |

454
(1)

| | |
| --- | --- |
| | Herzberg's Two-Factor Theory |

455
(1)

| | |
| --- | --- |
| | Contemporary Theories of Motivation |

456
(12)
456
(2)
458
(2)
460
(1)

| | |
| --- | --- |
| | Designing Motivating Jobs |

460
(4)
464
(1)
465
(2)

| | |
| --- | --- |
| | Integrating Contemporary Theories of Motivation |

467
(1)

| | |
| --- | --- |
| | Current Issues in Motivation |

468
(8)

| | |
| --- | --- |
| | Cross-Cultural Challenges |

468
(2)

| | |
| --- | --- |
| | Motivating Unique Groups of Workers |

470
(3)

| | |
| --- | --- |
| | Designing Appropriate Rewards Programs |

473
(3)

| | |
| --- | --- |
| | From Theory to Practice: Suggestions for Motivating Employees |

476
460
(11)

| | |
| --- | --- |
| | Managing Workforce Diversity |

471
(5)

| | |
| --- | --- |
| | Thinking Critically About Ethics |

476
(2)
478
(1)

| | |
| --- | --- |
| | Managers Respond to a Manager's Dilemma |

479
(2)
481
(1)

| | |
| --- | --- |
| | Management: By the Numbers |

482
(1)

| | |
| --- | --- |
| | Thinking About Management Issues |

483
(1)

| | |
| --- | --- |
| | Working Together: Team-Based Exercise |

483
(1)
483
(1)

| | |
| --- | --- |
| | Case Application: Best Buy . . . Best Job |

484
(2)
486
(38)

| | |
| --- | --- |
| | Who Are Leaders and What Is Leadership? |

488
(5)

| | |
| --- | --- |
| | Early Leadership Theories |

488
(1)
488
(1)
489
(4)

| | |
| --- | --- |
| | Contingency Theories of Leadership |

493
(7)
493
(3)

| | |
| --- | --- |
| | Hersey and Blanchard's Situational Leadership Theory |

496
(1)

| | |
| --- | --- |
| | Leader Participation Model |

497
(1)
498
(2)

| | |
| --- | --- |
| | Contemporary Views on Leadership |

500
(4)

| | |
| --- | --- |
| | Transformational--Transactional Leadership |

500
(1)

| | |
| --- | --- |
| | Charismatic--Visionary Leadership |

501
(1)
502
(2)

| | |
| --- | --- |
| | Leadership Issues in the Twenty-First Century |

504
(1)
504
(2)
506
(2)

| | |
| --- | --- |
| | Providing Ethical Leadership |

508
(1)
509
(1)

| | |
| --- | --- |
| | Cross-Cultural Leadership |

510
(1)

| | |
| --- | --- |
| | Gender Differences and Leadership |

511
(1)

| | |
| --- | --- |
| | The Demise of Celebrity Leadership |

512
(2)

| | |
| --- | --- |
| | Substitutes for Leadership |

514
505
(1)

| | |
| --- | --- |
| | Thinking Critically About Ethics |

506
(3)
509
(5)
514
(1)

| | |
| --- | --- |
| | Managers Respond to a Manager's Dilemma |

515
(1)
516
(1)

| | |
| --- | --- |
| | Management: By the Numbers |

517
(1)

| | |
| --- | --- |
| | Thinking About Management Issues |

517
(1)

| | |
| --- | --- |
| | Working Together: Team-Based Exercise |

518
(1)
518
(1)

| | |
| --- | --- |
| | Case Application: Radical Leadership |

519
(5)

| | |
| --- | --- |
| | Part-Ending Features You're the Manager: Putting Ethics into Action |

520
(1)
520
(2)

| | |
| --- | --- |
| | Continuing Case: Starbucks---Leading |

522
(2)
524
(66)
525
(37)
526
(2)

| | |
| --- | --- |
| | Why Is Control Important? |

528
(1)
529
(5)
530
(1)
531
(1)
532
(1)

| | |
| --- | --- |
| | Summary of Managerial Decisions |

533
(1)

| | |
| --- | --- |
| | Controlling for Organization Performance |

534
(3)

| | |
| --- | --- |
| | What Is Organizational Performance? |

534
(1)

| | |
| --- | --- |
| | Measures of Organizational Performance |

535
(2)

| | |
| --- | --- |
| | Tools for Controlling Organizational Performance |

537
(9)

| | |
| --- | --- |
| | Feedforward/Concurrent/Feedback Controls |

538
(2)
540
(2)
542
(1)
543
(1)

| | |
| --- | --- |
| | Benchmarking of Best Practices |

544
(2)

| | |
| --- | --- |
| | Contemporary Issues in Control |

546

| | |
| --- | --- |
| | Adjusting Controls for Cross-Cultural Differences |

546
(1)
547
(4)

| | |
| --- | --- |
| | Controlling Customer Interactions |

551
(2)
553
528
(8)

| | |
| --- | --- |
| | Managing Workforce Diversity |

536
(8)

| | |
| --- | --- |
| | Thinking Critically About Ethics |

544
(10)
554
(2)

| | |
| --- | --- |
| | Managers Respond to a Manager's Dilemma |

556
(1)
557
(1)

| | |
| --- | --- |
| | Management: By the Numbers |

558
(1)

| | |
| --- | --- |
| | Thinking About Management Issues |

559
(1)

| | |
| --- | --- |
| | Working Together: Team-Based Exercise |

559
(1)
560
(1)

| | |
| --- | --- |
| | Case Application: Blurred Vision |

560
(2)

| | |
| --- | --- |
| | Operations and Value Chain Management |

562
(28)

| | |
| --- | --- |
| | What Is Operations Management and Why Is It Important? |

564
(4)

| | |
| --- | --- |
| | Services and Manufacturing |

565
(1)
565
(2)

| | |
| --- | --- |
| | Strategic Role of Operations Management |

567
(1)
568
(7)

| | |
| --- | --- |
| | What Is Value Chain Management? |

568
(1)

| | |
| --- | --- |
| | Goal of Value Chain Management? |

569
(1)

| | |
| --- | --- |
| | Requirements for Value Chain Management |

569
(5)

| | |
| --- | --- |
| | Benefits of Value Chain Management |

574
(1)

| | |
| --- | --- |
| | Obstacles to Value Chain Management |

574
(1)

| | |
| --- | --- |
| | Current Issues in Operations Management |

575

| | |
| --- | --- |
| | Technology's Role in Operations Management |

575
(1)
576
(3)
579
(1)
580

| | |
| --- | --- |
| | Thinking Critically About Ethics |

572
(1)
572
(8)
580
(1)

| | |
| --- | --- |
| | Managers Respond to a Manager's Dilemma |

581
(1)
582
(1)

| | |
| --- | --- |
| | Management: By the Numbers |

583
(1)

| | |
| --- | --- |
| | Thinking About Management Issues |

583
(1)

| | |
| --- | --- |
| | Working Together: Team-Based Exercise |

583
(1)
584
(1)

| | |
| --- | --- |
| | Case Application: Behind the Scenes When the Sun Goes Down |

584
(6)

| | |
| --- | --- |
| | Part-Ending Features You're the Manager: Putting Ethics into Action |

586
(1)
586
(1)

| | |
| --- | --- |
| | Continuing Case: Starbucks---Controlling |

587
(3)
Appendix A Managing Entrepreneurial Ventures
590
(28)
Appendix B Skill-Building Modules
618
(24)
Notes
642
(64)
Name Index
706
(14)
Organization Index
720
(6)
Glindex
726