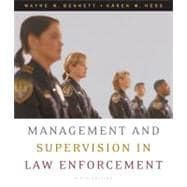 Questions About This Book?
Why should I rent this book?
Renting is easy, fast, and cheap! Renting from eCampus.com can save you hundreds of dollars compared to the cost of new or used books each semester. At the end of the semester, simply ship the book back to us with a free UPS shipping label! No need to worry about selling it back.
How do rental returns work?
Returning books is as easy as possible. As your rental due date approaches, we will email you several courtesy reminders. When you are ready to return, you can print a free UPS shipping label from our website at any time. Then, just return the book to your UPS driver or any staffed UPS location. You can even use the same box we shipped it in!
What version or edition is this?
This is the 5th edition with a publication date of 9/19/2006.
What is included with this book?
The Used copy of this book is not guaranteed to include any supplemental materials. Typically, only the book itself is included.
The Rental copy of this book is not guaranteed to include any supplemental materials. You may receive a brand new copy, but typically, only the book itself.
Summary
Preface. About the Authors. Section One: MANAGEMENT AND SUPERVISION: AN OVERVIEW. 1. The Law Enforcement Organization. 2. The Role of Management and Leadership. 3. Community Policing. Section Two: BASIC MANAGEMENT/PERSONAL SKILLS. 4. Communication. 5. Decision Making and Problem Solving. 6. Time Management. Section Three: MANAGERS AND THE SKILLS OF OTHERS. 7. Training and Beyond. 8. Promoting Growth and Development. 9. Motivation and Morale. Section Four: MANAGING PROBLEMS. 10. Discipline and Problem Behaviors. 11. Complaints, Grievances and Conflict. 12. Stress. Section Five: GETTING THE JOB DONE . . . THROUGH OTHERS. 13. Deploying Law Enforcement Resources and Improving Productivity. 14. Budgeting and Managing Costs Creatively. 15. Hiring Personnel and Dealing with Unions. 16. Performance Appraisals and Evaluation. 17. Challenges in Managing for the Future. Appendix A: Sample Community Policing Implementation Profile. Appendix B: Sample Goals, Daily Routine, Methods, Responsibilities and Duties of a Community Policing Officer. Appendix C: Offenses and their Penalties: Progressive Discipline. Appendix D: Sample Application Form. Appendix E. Sample Interview Rating Sheet. Appendix F. Accessibility Checklist for Complying with ADA. Appendix G. Sample Affirmative Action Questionnaire. Appendix H: List of Abbreviations and Acronyms. Glossary. Author Index. Subject Index.
Table of Contents
Preface
xix

| | |
| --- | --- |
| | SECTION I MANAGEMENT AND SUPERVISION: AN OVERVIEW |

| | |
| --- | --- |
| | The Law Enforcement Organization |

1
(26)
2
(1)

| | |
| --- | --- |
| | The Evolution of Law Enforcement Organizations |

2
(2)

| | |
| --- | --- |
| | The Traditional Law Enforcement Organization |

4
(1)

| | |
| --- | --- |
| | The Three Eras of Policing |

5
(4)

| | |
| --- | --- |
| | The Political Era (1840--1930) |

5
(1)

| | |
| --- | --- |
| | The Reform Era (1930--1980) |

6
(3)

| | |
| --- | --- |
| | The Community Era (1980--Present) |

9
(1)

| | |
| --- | --- |
| | Current Models of Policing |

9
(1)

| | |
| --- | --- |
| | Individual Influences on the Evolution of Police Management |

10
(1)
10
(1)
10
(1)
10
(1)

| | |
| --- | --- |
| | The Influence of Technology on Management |

11
(1)

| | |
| --- | --- |
| | The Law Enforcement Mission |

11
(1)

| | |
| --- | --- |
| | An Organization's Guiding Philosophy and Values |

12
(1)

| | |
| --- | --- |
| | Goals, Objectives, Work Plans and Policies and Procedures |

13
(1)
13
(1)
13
(1)
13
(1)
14
(1)
14
(5)

| | |
| --- | --- |
| | Typical Divisions in Law Enforcement Agencies |

14
(2)

| | |
| --- | --- |
| | Rational Organization and Hierarchy of Authority |

16
(3)

| | |
| --- | --- |
| | Authority, Responsibility and Delegation |

19
(1)

| | |
| --- | --- |
| | The Informal Organization |

19
(1)
20
(1)

| | |
| --- | --- |
| | The Emerging Law Enforcement Organization |

20
(3)
21
(1)

| | |
| --- | --- |
| | A Decentralized Organization |

21
(1)
22
(1)
22
(1)

| | |
| --- | --- |
| | Incident and Unified Command |

23
(1)
24
(1)
24
(1)
25
(1)
25
(2)

| | |
| --- | --- |
| | The Role of Management and Leadership in Law Enforcement |

27
(37)
28
(1)
28
(1)
29
(1)
29
(1)

| | |
| --- | --- |
| | Basic Management Skills and Tools |

30
(2)
31
(1)

| | |
| --- | --- |
| | The Role of Self-Confidence |

31
(1)

| | |
| --- | --- |
| | Lessons Learned from Business |

32
(1)
32
(1)
32
(1)
33
(1)

| | |
| --- | --- |
| | Which Management Style to Select? |

33
(1)
33
(10)
33
(3)
36
(1)

| | |
| --- | --- |
| | The Top Level---The Executive Manager |

37
(6)

| | |
| --- | --- |
| | Law Enforcement Management as a Career |

43
(1)
43
(1)

| | |
| --- | --- |
| | Characteristics of Leaders |

44
(3)
46
(1)

| | |
| --- | --- |
| | Research on and Theories Related to Leadership |

47
(3)
47
(1)

| | |
| --- | --- |
| | The Michigan State and Ohio State Universities Studies |

48
(1)

| | |
| --- | --- |
| | The Managerial Grid from a Leadership Perspective |

48
(1)
48
(2)

| | |
| --- | --- |
| | Transformational Leadership |

50
(1)
50
(2)

| | |
| --- | --- |
| | Consultative, Democratic or Participative Leadership |

51
(1)
51
(1)
51
(1)
51
(1)

| | |
| --- | --- |
| | Leadership---A Call for Change |

52
(2)

| | |
| --- | --- |
| | Leadership Training and Development |

54
(2)

| | |
| --- | --- |
| | Guidelines for Effective Management/Leadership |

56
(2)

| | |
| --- | --- |
| | Holistic Management/Leadership |

58
(1)
58
(2)

| | |
| --- | --- |
| | Multiagency Teams and Task Forces |

59
(1)
60
(1)
61
(1)
62
(1)
62
(2)
64
(36)
65
(1)

| | |
| --- | --- |
| | Community Policing---An Overview |

65
(3)

| | |
| --- | --- |
| | Community Policing Defined |

65
(1)

| | |
| --- | --- |
| | Common Elements of Community Policing |

66
(1)

| | |
| --- | --- |
| | The Goals of Community Policing |

66
(1)

| | |
| --- | --- |
| | The Dimensions of Community Policing |

66
(1)

| | |
| --- | --- |
| | The Three Generations of Community Policing |

67
(1)

| | |
| --- | --- |
| | Traditional and Community Policing Compared |

68
(3)

| | |
| --- | --- |
| | Reactive versus Proactive |

68
(1)

| | |
| --- | --- |
| | Crime Fighting versus Service and Problem Solving |

69
(2)
71
(1)

| | |
| --- | --- |
| | The Importance of Community |

71
(4)
71
(2)

| | |
| --- | --- |
| | Organizations and Institutions |

73
(1)
73
(1)
74
(1)

| | |
| --- | --- |
| | Involving and Educating Citizens |

75
(2)
75
(1)
76
(1)
76
(1)
76
(1)
77
(6)

| | |
| --- | --- |
| | Partnerships with Local Businesses |

78
(1)

| | |
| --- | --- |
| | School/Law Enforcement/Community Partnerships |

79
(1)

| | |
| --- | --- |
| | Other Key Partnerships/Collaborators |

80
(2)

| | |
| --- | --- |
| | Partnerships with the Media |

82
(1)

| | |
| --- | --- |
| | Community Policing and Problem Solving |

83
(1)

| | |
| --- | --- |
| | Implementing Community Policing |

84
(5)

| | |
| --- | --- |
| | Factors Supporting Implementing Community Policing |

84
(1)
84
(1)
85
(2)
87
(2)

| | |
| --- | --- |
| | Making Time for Partnering and Problem Solving: Call Management |

89
(2)

| | |
| --- | --- |
| | Challenges to Community Policing |

91
(1)

| | |
| --- | --- |
| | A Change in Core Functions? |

92
(1)

| | |
| --- | --- |
| | The Benefits of Implementing Community Policing |

93
(1)

| | |
| --- | --- |
| | Benefits of Community Policing to Officers |

93
(1)
93
(2)
95
(1)
96
(1)
97
(1)
97
(3)

| | |
| --- | --- |
| | SECTION II BASIC MANAGEMENT/PERSONAL SKILLS |

| | |
| --- | --- |
| | Communication: A Critical Management Skill |

100
(32)
101
(1)

| | |
| --- | --- |
| | Communication: An Overview |

101
(1)

| | |
| --- | --- |
| | The Communication Process |

102
(7)

| | |
| --- | --- |
| | The Sender of the Message |

103
(1)
103
(2)

| | |
| --- | --- |
| | Channels of Communication |

105
(1)

| | |
| --- | --- |
| | The Receiver of the Message |

106
(1)
106
(2)
108
(1)

| | |
| --- | --- |
| | Barriers to Communication |

109
(3)
110
(1)
110
(2)

| | |
| --- | --- |
| | Obstacles within the Process |

112
(1)
113
(1)
113
(4)

| | |
| --- | --- |
| | Subordinate Communication |

114
(1)
114
(1)
115
(1)

| | |
| --- | --- |
| | Communication at Meetings |

115
(2)
117
(7)

| | |
| --- | --- |
| | Communicating with Other Agencies |

117
(1)

| | |
| --- | --- |
| | Communicating with the Media |

118
(6)

| | |
| --- | --- |
| | Communication and Community Policing |

124
(2)
125
(1)
125
(1)

| | |
| --- | --- |
| | Communication and Homeland Security |

126
(3)

| | |
| --- | --- |
| | Obstacles to Information Sharing |

127
(1)

| | |
| --- | --- |
| | The National Criminal Intelligence Sharing Plan (NCISP) |

128
(1)
129
(1)
129
(1)
130
(1)
130
(2)

| | |
| --- | --- |
| | Decision Making and Problem Solving |

132
(32)
133
(1)

| | |
| --- | --- |
| | A Decision-Making, Problem-Solving Environment |

133
(1)
134
(1)
135
(1)

| | |
| --- | --- |
| | Basic Methods for Making Decisions or Problem Solving |

136
(6)
136
(1)
136
(1)
137
(1)
137
(1)

| | |
| --- | --- |
| | Using Computers for Decision Making |

137
(1)

| | |
| --- | --- |
| | Participatory Decision Making (PDM) |

138
(1)
139
(2)
141
(1)
141
(1)

| | |
| --- | --- |
| | More Complex Decision-Making/Problem-Solving Processes |

142
(7)

| | |
| --- | --- |
| | The Seven-Step Decision-Making/Problem-Solving Process |

142
(3)

| | |
| --- | --- |
| | Force-Field Analysis (FFA) |

145
(1)

| | |
| --- | --- |
| | The Nominal Group Technique (NGT) |

146
(1)
147
(1)

| | |
| --- | --- |
| | A Modified Delphi Technique |

148
(1)

| | |
| --- | --- |
| | Problem-Oriented Policing |

149
(8)
150
(1)
151
(2)
153
(1)
154
(1)
155
(2)

| | |
| --- | --- |
| | Creativity and Innovation |

157
(3)

| | |
| --- | --- |
| | A Creative Approach to Problem Solving |

157
(1)

| | |
| --- | --- |
| | Thinking Traps and Mental Locks |

158
(2)
160
(1)
160
(1)
160
(1)
161
(1)
161
(1)
162
(1)
163
(1)
163
(1)

| | |
| --- | --- |
| | Time Management: Minute by Minute |

164
(24)
165
(1)
165
(1)

| | |
| --- | --- |
| | Time Management: Planning and Organizing Time |

166
(1)

| | |
| --- | --- |
| | Time Management in a Service Organization |

167
(1)
167
(1)

| | |
| --- | --- |
| | Goals and Time Management |

167
(3)
168
(1)

| | |
| --- | --- |
| | Goals, Objectives and the Pareto Principle |

168
(1)
169
(1)
169
(1)
170
(4)
170
(4)
174
(1)
174
(1)
175
(1)
176
(1)

| | |
| --- | --- |
| | Other Methods of Organizing Time |

176
(1)

| | |
| --- | --- |
| | Time Abusers: Combating Unproductive Time |

176
(5)
176
(3)
179
(2)
181
(1)

| | |
| --- | --- |
| | Controlling the Paper Flood and Information Load |

181
(3)

| | |
| --- | --- |
| | Retaining What You Need to Remember |

184
(1)

| | |
| --- | --- |
| | Productivity---The Bottom Line |

184
(1)

| | |
| --- | --- |
| | The Physiology of Productivity |

185
(1)
185
(1)
186
(1)
187
(1)
187
(1)

| | |
| --- | --- |
| | SECTION III MANAGERS AND THE SKILLS OF OTHERS |

188
(34)
189
(1)

| | |
| --- | --- |
| | Training versus Educating |

189
(1)

| | |
| --- | --- |
| | Training as a Management Function |

190
(2)
190
(1)

| | |
| --- | --- |
| | Training and Civil Liability |

191
(1)

| | |
| --- | --- |
| | Variables Affecting Learning |

192
(4)
192
(2)

| | |
| --- | --- |
| | Task or Information Variables |

194
(1)

| | |
| --- | --- |
| | Environmental/Instructional Variables |

195
(1)
196
(1)
196
(3)
196
(1)
197
(1)

| | |
| --- | --- |
| | Unsafe Teaching Styles and Practices |

197
(1)
197
(1)
198
(1)
199
(5)
199
(1)
200
(1)
200
(1)
201
(1)
201
(1)
201
(1)
201
(1)

| | |
| --- | --- |
| | Case Studies and Scenario-Based Training |

202
(1)
202
(1)

| | |
| --- | --- |
| | Digital Game-Based Learning |

202
(1)
203
(1)

| | |
| --- | --- |
| | Individual, Group or Entire Agency |

203
(1)
204
(2)
204
(1)
204
(1)
204
(1)

| | |
| --- | --- |
| | Audiocassettes, Videocassettes and DVDs |

205
(1)
205
(1)
206
(1)
206
(1)
206
(2)

| | |
| --- | --- |
| | Four Modes of Policing and Core Competencies |

207
(1)

| | |
| --- | --- |
| | Basic Certification Instruction |

208
(1)

| | |
| --- | --- |
| | Academy Training for New Recruits |

208
(1)
209
(1)
209
(1)

| | |
| --- | --- |
| | In-House Training Sessions |

209
(1)
210
(1)

| | |
| --- | --- |
| | Training at the Management Level |

210
(1)
211
(2)
211
(1)
212
(1)

| | |
| --- | --- |
| | Seminars, Conferences and Workshops |

212
(1)

| | |
| --- | --- |
| | Ongoing Training---Lifelong Learning |

213
(1)
213
(2)
213
(1)
214
(1)
214
(1)
215
(1)

| | |
| --- | --- |
| | Benefits of Effective Training Programs |

215
(2)

| | |
| --- | --- |
| | The Violent Crime Control and Law Enforcement Act of 1994 |

217
(1)

| | |
| --- | --- |
| | Training, Community Policing and Terrorism |

217
(1)
217
(2)
219
(1)
219
(1)
220
(1)
221
(1)

| | |
| --- | --- |
| | Promoting Growth and Development |

222
(32)
223
(1)
223
(1)
223
(4)

| | |
| --- | --- |
| | The Socialization Process |

224
(1)
224
(2)

| | |
| --- | --- |
| | Changing the Workplace Culture |

226
(1)

| | |
| --- | --- |
| | Developing Positive Interpersonal Relationships |

227
(4)

| | |
| --- | --- |
| | Self-Disclosure and Feedback |

227
(1)
227
(2)
229
(2)

| | |
| --- | --- |
| | Balanced Performer Managers and Empowerment |

231
(1)
231
(2)
233
(1)

| | |
| --- | --- |
| | Developing Career Currency |

233
(1)

| | |
| --- | --- |
| | Developing Positive Attitudes |

234
(1)

| | |
| --- | --- |
| | Developing a Positive Image |

235
(1)

| | |
| --- | --- |
| | Developing Cultural Awareness and Sensitivity |

236
(6)
239
(3)

| | |
| --- | --- |
| | Developing a Sense of Ethics and Integrity |

242
(7)
244
(3)
247
(1)

| | |
| --- | --- |
| | Unethical Behavior and Corruption |

247
(2)

| | |
| --- | --- |
| | Promoting Ethical Behavior and Integrity |

249
(1)

| | |
| --- | --- |
| | The Long-Range Importance of Developing Personnel |

249
(1)

| | |
| --- | --- |
| | Managers as Motivators for Change |

249
(1)

| | |
| --- | --- |
| | Evaluating the Climate for Growth, Development and Change |

249
(1)
250
(1)
251
(1)
252
(1)
252
(1)
253
(1)
254
(33)
255
(1)

| | |
| --- | --- |
| | Officer Retention, Motivation and Morale |

255
(1)
256
(1)
257
(1)
257
(9)

| | |
| --- | --- |
| | The Hierarchy of Needs---Abraham Maslow |

257
(4)

| | |
| --- | --- |
| | Two-Factor or Hygiene/Motivator Theory---Herzberg |

261
(1)

| | |
| --- | --- |
| | Reinforcement Theory---Skinner |

262
(1)

| | |
| --- | --- |
| | The Expectancy Theory---Vroom |

263
(1)

| | |
| --- | --- |
| | Contingency Theory---Morse and Lorsch |

264
(1)

| | |
| --- | --- |
| | The Rule of Four---McDonald |

265
(1)

| | |
| --- | --- |
| | Causes and Symptoms of an Unmotivated Work Force |

266
(1)

| | |
| --- | --- |
| | External, Tangible Motivators |

266
(2)
266
(1)
266
(1)
267
(1)

| | |
| --- | --- |
| | Working Conditions and Schedules |

267
(1)
267
(1)
267
(1)
267
(1)

| | |
| --- | --- |
| | Internal, Intangible Motivators |

268
(3)
268
(1)
268
(1)

| | |
| --- | --- |
| | Achievement, Recognition, Growth and Advancement |

269
(1)
269
(1)
270
(1)

| | |
| --- | --- |
| | Being Involved, Included and ``In'' on Things |

271
(1)

| | |
| --- | --- |
| | The Law Enforcement Career as a Motivator |

271
(2)
272
(1)
272
(1)
273
(1)

| | |
| --- | --- |
| | Job Satisfaction and Community Policing and Problem Solving |

273
(1)

| | |
| --- | --- |
| | Benefits of Motivated Personnel |

273
(1)
273
(2)

| | |
| --- | --- |
| | Indicators of Morale Problems |

275
(1)

| | |
| --- | --- |
| | Reasons for Morale Problems |

275
(2)
277
(3)
280
(4)
281
(1)
282
(1)

| | |
| --- | --- |
| | An Innovative Program for Maintaining Veteran Officers' Morale |

283
(1)
284
(1)
285
(1)
286
(1)
286
(1)

| | |
| --- | --- |
| | SECTION IV MANAGING PROBLEMS |

| | |
| --- | --- |
| | Discipline and Problem Behaviors |

287
(32)
288
(1)
288
(1)

| | |
| --- | --- |
| | Positive, Constructive Self-Discipline |

289
(1)

| | |
| --- | --- |
| | Maintaining Positive Discipline |

289
(1)

| | |
| --- | --- |
| | Knowledge of Rules, Regulations and Expected Behaviors |

289
(1)

| | |
| --- | --- |
| | Typical Rules and Regulations for Law Enforcement Departments |

289
(1)
290
(1)

| | |
| --- | --- |
| | Policies and Procedures Revisited |

290
(1)
291
(1)

| | |
| --- | --- |
| | Clarity of Role versus Creativity |

291
(1)

| | |
| --- | --- |
| | Dealing with Problem Employees |

291
(1)

| | |
| --- | --- |
| | Dealing with Difficult People |

292
(2)

| | |
| --- | --- |
| | Serious Problem Behaviors |

294
(8)
295
(1)
295
(1)
296
(1)
296
(1)
296
(2)
298
(2)
300
(1)
301
(1)

| | |
| --- | --- |
| | Negative Discipline/Punishment |

302
(7)

| | |
| --- | --- |
| | Identifying the Problem Performer---Early Intervention Systems |

302
(2)
304
(2)
306
(1)

| | |
| --- | --- |
| | Guidelines for Administering Negative Discipline |

306
(1)

| | |
| --- | --- |
| | Steps in Administering Negative Discipline |

307
(1)
308
(1)
308
(1)
309
(7)

| | |
| --- | --- |
| | The Balance of Consequences Analysis---Wilson Learning Corporation |

309
(3)
312
(1)
313
(2)
315
(1)

| | |
| --- | --- |
| | A Fair Disciplinary System |

316
(1)
316
(1)
317
(1)
317
(1)
317
(1)
318
(1)

| | |
| --- | --- |
| | Complaints, Grievances and Conflict |

319
(31)
320
(1)

| | |
| --- | --- |
| | Complaints and Grievances Defined |

320
(1)
321
(7)
321
(3)
324
(4)
328
(1)

| | |
| --- | --- |
| | Handling and Investigating Complaints |

328
(1)

| | |
| --- | --- |
| | Internal Affairs Investigations |

329
(1)

| | |
| --- | --- |
| | Officers' Rights and Legal Procedures |

330
(1)
331
(1)
332
(2)
333
(1)
334
(1)

| | |
| --- | --- |
| | Mediation and Arbitration |

335
(1)

| | |
| --- | --- |
| | Disposition of Complaints and Grievances |

335
(1)
336
(1)

| | |
| --- | --- |
| | Contrasting Views of Conflict |

336
(1)
337
(2)
337
(1)
337
(1)
338
(1)

| | |
| --- | --- |
| | Sources of Conflict External to the Law Enforcement Organization |

339
(1)

| | |
| --- | --- |
| | Responsibility for Conflict Management |

339
(1)

| | |
| --- | --- |
| | Recognizing and Acknowledging Conflict |

339
(1)
340
(1)

| | |
| --- | --- |
| | Handling Personal Attacks |

340
(1)

| | |
| --- | --- |
| | Handling Disagreements between Others in the Department |

341
(1)

| | |
| --- | --- |
| | Dealing with External Conflicts |

342
(1)

| | |
| --- | --- |
| | Conflicts with Other Agencies |

342
(1)

| | |
| --- | --- |
| | Conflicts with the Public |

343
(1)

| | |
| --- | --- |
| | Dealing with Internal and External Politics |

343
(1)

| | |
| --- | --- |
| | Maintaining Healthy Conflict |

343
(2)

| | |
| --- | --- |
| | Avoiding the Suppression of Conflict |

344
(1)
344
(1)

| | |
| --- | --- |
| | Conflict Resolution Skills |

345
(1)
346
(2)
348
(1)
348
(1)
348
(1)
349
(1)

| | |
| --- | --- |
| | Stress and Related Hazards of the Job |

350
(32)
351
(1)
351
(2)
353
(9)

| | |
| --- | --- |
| | Internal, Individual Stressors |

354
(1)

| | |
| --- | --- |
| | Stress Related to Police Work |

354
(5)

| | |
| --- | --- |
| | Administrative and Organizational Stressors |

359
(1)
360
(1)

| | |
| --- | --- |
| | The Interplay of Stressors |

361
(1)

| | |
| --- | --- |
| | Law Enforcement Personnel with Additional Stressors |

362
(3)
363
(1)
363
(1)

| | |
| --- | --- |
| | Rural and Small-Town Patrol Officers |

363
(1)
364
(1)
364
(1)

| | |
| --- | --- |
| | Effects of Stress---An Overview |

365
(3)
365
(1)
365
(2)
367
(1)
367
(1)

| | |
| --- | --- |
| | Other Possible Major Effects of Stress |

368
(3)

| | |
| --- | --- |
| | Alcoholism and Substance Abuse |

368
(1)

| | |
| --- | --- |
| | Domestic Violence and Divorce |

369
(1)
369
(1)
370
(1)
371
(2)
371
(2)

| | |
| --- | --- |
| | How the Organization Can Reduce Stress |

373
(2)
373
(1)
373
(2)

| | |
| --- | --- |
| | Ongoing Psychological Support |

375
(1)

| | |
| --- | --- |
| | Programs to Prevent/Reduce Stress |

375
(3)
375
(2)

| | |
| --- | --- |
| | Critical Incident Stress Debriefing |

377
(1)
377
(1)

| | |
| --- | --- |
| | Other Stress Management Programs |

377
(1)
378
(1)

| | |
| --- | --- |
| | The Role of the Manager/Supervisor |

378
(1)
378
(1)
379
(1)
380
(1)
380
(2)

| | |
| --- | --- |
| | SECTION V GETTING THE JOB DONE . . . THROUGH OTHERS |

| | |
| --- | --- |
| | Deploying Law Enforcement Resources and Improving Productivity |

382
(35)
383
(1)
384
(3)
385
(1)
385
(1)
386
(1)
387
(1)
387
(1)
387
(1)
388
(2)
388
(1)

| | |
| --- | --- |
| | Directed Aggressive Patrol |

389
(1)
390
(2)

| | |
| --- | --- |
| | One-Officer versus Two-Officer Patrol Units |

390
(1)
391
(1)

| | |
| --- | --- |
| | Expanding the Law Enforcement Personnel Pool |

392
(2)
392
(1)
392
(1)
392
(1)
393
(1)
394
(1)
394
(1)

| | |
| --- | --- |
| | Deploying Resources to Fight Crime |

394
(4)
395
(1)
396
(2)

| | |
| --- | --- |
| | Deploying Resources in Emergencies |

398
(5)
398
(1)
399
(2)

| | |
| --- | --- |
| | Responding to an Emergency |

401
(1)
402
(1)

| | |
| --- | --- |
| | Deploying Resources for Homeland Security |

403
(5)

| | |
| --- | --- |
| | The Department of Homeland Security |

403
(2)
405
(1)

| | |
| --- | --- |
| | The Critical Role of Local Law Enforcement in Homeland Security |

405
(2)

| | |
| --- | --- |
| | Best Practices in Homeland Security: An Overview |

407
(1)

| | |
| --- | --- |
| | Law Enforcement Productivity |

408
(1)

| | |
| --- | --- |
| | Measuring Law Enforcement Productivity |

409
(1)
409
(1)
409
(3)
410
(1)

| | |
| --- | --- |
| | Intelligence-Led Policing |

411
(1)

| | |
| --- | --- |
| | Leadership, Discipline, Motivation and Morale Revisited |

412
(1)
413
(1)
414
(1)
415
(1)
415
(2)

| | |
| --- | --- |
| | Budgeting and Managing Costs Creatively |

417
(29)
418
(1)
418
(1)
419
(1)
419
(1)

| | |
| --- | --- |
| | Budgeting and Accounting Terminology |

420
(1)

| | |
| --- | --- |
| | Responsibility for Preparing the Budget |

421
(1)

| | |
| --- | --- |
| | Typical Levels in Developing a Budget |

422
(1)
422
(3)

| | |
| --- | --- |
| | Determining Personnel Costs |

423
(1)

| | |
| --- | --- |
| | Review of Last Year's Budget |

423
(2)
425
(1)
426
(1)

| | |
| --- | --- |
| | Typical Allocations to Various Categories |

426
(1)

| | |
| --- | --- |
| | Communication and Budget Support |

427
(1)

| | |
| --- | --- |
| | Presenting the Budget for Approval |

428
(1)
429
(1)
429
(3)

| | |
| --- | --- |
| | Causes of Cutback Budgeting |

429
(1)
430
(2)

| | |
| --- | --- |
| | Managing Costs Creatively |

432
(1)

| | |
| --- | --- |
| | Identifying Common Cost Problems |

432
(1)

| | |
| --- | --- |
| | Employee Cost Improvement Suggestion Programs |

433
(1)

| | |
| --- | --- |
| | Creative Ways to Reduce Costs |

433
(3)
434
(1)

| | |
| --- | --- |
| | The Regional Approach or Consolidating Services |

434
(1)

| | |
| --- | --- |
| | Community Resource Centers |

435
(1)
435
(1)
435
(1)
435
(1)
435
(1)
436
(6)
436
(1)
436
(1)
437
(1)
437
(1)
438
(4)
442
(1)
442
(1)
443
(1)
444
(1)
444
(2)

| | |
| --- | --- |
| | Hiring Personnel and Dealing with Unions |

446
(30)
447
(1)

| | |
| --- | --- |
| | The Importance of Hiring Well |

447
(1)
448
(3)

| | |
| --- | --- |
| | The Shrinking Applicant Pool |

448
(1)
449
(1)
449
(1)
450
(1)
451
(7)
451
(1)
451
(5)
456
(2)
458
(1)
458
(2)
458
(2)

| | |
| --- | --- |
| | Laws Affecting Employment |

460
(3)

| | |
| --- | --- |
| | The Family and Medical Leave Act of 1993 |

461
(1)

| | |
| --- | --- |
| | The Uniformed Services Employment and Reemployment Rights Act of 1994 |

461
(1)

| | |
| --- | --- |
| | The Americans with Disabilities Act of 1990 |

461
(2)
463
(2)
465
(7)
467
(1)

| | |
| --- | --- |
| | Types of Law Enforcement Unions |

468
(1)

| | |
| --- | --- |
| | Reasons for Joining Law Enforcement Unions |

469
(1)

| | |
| --- | --- |
| | Management versus Employee Rights |

470
(1)

| | |
| --- | --- |
| | Management, Unions and Politics |

470
(1)
471
(1)

| | |
| --- | --- |
| | Management and Unions Working Together |

471
(1)

| | |
| --- | --- |
| | Collective Bargaining, Arbitration and the CEO |

472
(1)
472
(1)
473
(1)
474
(1)
474
(1)
475
(1)

| | |
| --- | --- |
| | Measuring Performance: Assessment and Evaluation |

476
(28)
477
(1)
477
(1)
477
(1)
478
(1)
478
(2)
479
(1)
479
(1)
479
(1)
480
(4)

| | |
| --- | --- |
| | Performance Criteria/Standards |

481
(3)

| | |
| --- | --- |
| | Instruments for Performance Appraisals |

484
(2)

| | |
| --- | --- |
| | Information for Performance Appraisals |

484
(1)

| | |
| --- | --- |
| | Common Types of Performance Evaluations |

485
(1)

| | |
| --- | --- |
| | Evaluation of Managers and Supervisors by Subordinates |

486
(1)
486
(2)

| | |
| --- | --- |
| | Guidelines for Conducting Performance Appraisals |

488
(1)

| | |
| --- | --- |
| | Problems of Performance Appraisals |

489
(1)

| | |
| --- | --- |
| | Benefits of Performance Evaluation |

490
(1)
490
(1)

| | |
| --- | --- |
| | Evaluating the Entire Department |

490
(2)

| | |
| --- | --- |
| | Recognizing Value in Policing |

492
(4)

| | |
| --- | --- |
| | Using Internal Surveys to Evaluate an Agency |

493
(1)
494
(1)
495
(1)

| | |
| --- | --- |
| | Accreditation and Community Policing |

495
(1)

| | |
| --- | --- |
| | Evaluating Citizen Satisfaction with Services |

496
(3)
497
(2)

| | |
| --- | --- |
| | Other Ways to Assess Community Perceptions |

499
(1)
499
(1)

| | |
| --- | --- |
| | Challenging the Status Quo |

500
(1)
500
(1)
501
(1)
502
(1)
502
(2)

| | |
| --- | --- |
| | Challenges in Managing for the Future |

504
(27)
504
(1)

| | |
| --- | --- |
| | Megatrends---Looking to the Future |

505
(1)

| | |
| --- | --- |
| | Workplace Trends Affecting Law Enforcement |

506
(2)

| | |
| --- | --- |
| | Drastic Times, Drastic Measures |

507
(1)

| | |
| --- | --- |
| | Blurred Lines---Life or Work |

507
(1)

| | |
| --- | --- |
| | Small World and Shrinking |

507
(1)

| | |
| --- | --- |
| | New Faces, New Expectations |

507
(1)

| | |
| --- | --- |
| | Work Be Nimble, Work Be Quick |

507
(1)
507
(1)

| | |
| --- | --- |
| | Life and Work in the E-Lane |

507
(1)
508
(1)

| | |
| --- | --- |
| | Law Enforcement for the Future |

508
(2)

| | |
| --- | --- |
| | A Basic Change in Needed Management Skills |

508
(1)

| | |
| --- | --- |
| | A Changing Law Enforcement Officer |

508
(1)

| | |
| --- | --- |
| | A Changing Public to Be Served |

509
(1)

| | |
| --- | --- |
| | Major Challenges and Issues Facing Twenty-First Century Law Enforcement |

510
(6)
511
(2)
513
(1)

| | |
| --- | --- |
| | Terrorism and Homeland Security |

514
(2)
516
(3)
519
(2)

| | |
| --- | --- |
| | Basic Principles of Futuristics |

519
(1)

| | |
| --- | --- |
| | Fundamental Premises and Goals |

520
(1)

| | |
| --- | --- |
| | The Futures Working Group |

521
(1)

| | |
| --- | --- |
| | The Need for Creativity and Innovation |

521
(2)
523
(4)

| | |
| --- | --- |
| | The Boiled Frog Phenomenon |

523
(1)
523
(2)

| | |
| --- | --- |
| | The Change-Capable Organization |

525
(1)
526
(1)
526
(1)
527
(1)
527
(1)
528
(1)
528
(3)
Appendix A: Offenses and Their Penalties---Progressive Discipline
531
(2)
Appendix B: Sample Application Form
533
(4)
Appendix C: Sample Interview Rating Sheet
537
(2)
Appendix D: Accessibility Checklist for Complying with the ADA Regulations
539
(2)
Appendix E: Sample Affirmative Action Questionnaire
541
(1)
Appendix F: Redondo Beach Sworn Personnel Evaluation Form
542
(2)
Appendix G: Redondo Beach Pre-Evaluation Form
544
(1)
Glossary
545
(12)
Photo Credits
557
(2)
Author Index
559
(6)
Subject Index
565