Note: Supplemental materials are not guaranteed with Rental or Used book purchases.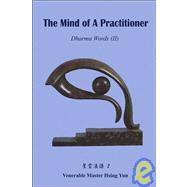 Summary
Dharma Words represents the launching of a new vehicle for transmitting the Dharma. Addressing a wide array of concerns, Venerable Master Hsing Yun imparts his wisdom in a pithy and incisive manner. Like a diagnosis that precisely identifies a malady and a prescription that effectively cures it, Dharma Words penetrates the core of life?s problems, while offering us practical solutions to overcome them. As such, it serves as a useful manual for our conduct, because after all as Venerable Master Hsing Yun puts it, ?Rivers need the proper channel to flow into the ocean. Our lives require maxims to tread on the right path.?
Author Biography
Founder of one of the world's largest Buddhist organizations, the Fo Guang Shan Buddhist Order, Venerable Master Hsing Yun has dedicated over fifty years to teaching and promoting a ˘Humanistic Buddhism÷ that integrates Buddhist spiritual practices into daily living. A prolific writer, Hsing Yun has written numerous books aimed at guiding practitioners towards attaining true mindfulness and real awakening in life. His works have been translated into various Eastern and Western languages.