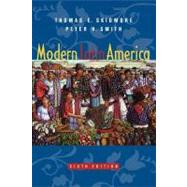 List Price: $59.68
Hurry!
Only two copies
in stock at this price.
In Stock Usually Ships in 24 Hours.
Questions About This Book?
Why should I rent this book?
Renting is easy, fast, and cheap! Renting from eCampus.com can save you hundreds of dollars compared to the cost of new or used books each semester. At the end of the semester, simply ship the book back to us with a free UPS shipping label! No need to worry about selling it back.
How do rental returns work?
Returning books is as easy as possible. As your rental due date approaches, we will email you several courtesy reminders. When you are ready to return, you can print a free UPS shipping label from our website at any time. Then, just return the book to your UPS driver or any staffed UPS location. You can even use the same box we shipped it in!
What version or edition is this?
This is the 6th edition with a publication date of 10/7/2004.
What is included with this book?
The Used copy of this book is not guaranteed to inclue any supplemental materials. Typically, only the book itself is included.
The Rental copy of this book is not guaranteed to include any supplemental materials. You may receive a brand new copy, but typically, only the book itself.
Summary
Now in its sixth edition, Modern Latin America is a lively interpretive history and the leading text in the field. Thoroughly updated and revised, the book includes a new chapter on the history of Colombia from the wars of independence to the violent conflicts of the present day. It alsoexamines such topics as: * the impact of 9/11 on U.S.-Latin American relations * globalization * drug trafficking * women's roles in society and politics * the fragility and uncertainty of democracy in Latin America The book features sociocultural sections and boxes in nearly every chapter, covering such diverse areas as the psychology of exile, Santeria in Cuba, baseball in the Dominican Republic, and the popularity of Latin music in the U.S. All political and economic information has been updated. As inearlier editions, the authors use an in-depth case study approach that guides readers through the major countries of Latin America, highlighting central themes including European-New World interaction, racial mixtures, military takeovers, and United States intervention in the area. With aninsightful look into the future, Modern Latin America, Sixth Edition, will continue to be an exceptional text for undergraduate courses on contemporary Latin American history, society, and politics.
Table of Contents
ACKNOWLEDGMENTS
xiii
PROLOGUE. WHY LATIN AMERICA?
1
(12)

| | |
| --- | --- |
| | Interpretations of Latin America |

5
(5)

| | |
| --- | --- |
| | Analytical Themes in This Book |

10
(3)
ONE. THE COLONIAL FOUNDATIONS, 1492-1880's
13
(29)
14
(1)

| | |
| --- | --- |
| | Spanish America: From Conquest to Colony, 1492-1600 |

15
(6)

| | |
| --- | --- |
| | Spanish America: The Transformation of Colonial Society, 1600-1750 |

21
(1)

| | |
| --- | --- |
| | Portuguese America: A Different World? |

22
(4)

| | |
| --- | --- |
| | The Roots of Independence |

26
(3)
29
(3)
32
(2)

| | |
| --- | --- |
| | The Brazilian Path to Independence |

34
(2)

| | |
| --- | --- |
| | The Aftermath of Independence, 1830-1850 |

36
(4)

| | |
| --- | --- |
| | The Pull of the International Economy, 1850-1880's |

40
(2)
TWO. THE TRANSFORMATION OF MODERN LATIN AMERICA, 1880s-2000's
42
(27)

| | |
| --- | --- |
| | Phase 1: Initiation of Export-Import Growth, 1880-1900 |

43
(4)

| | |
| --- | --- |
| | Phase 2: Expansion of Export-Import Growth, 1900-1930 |

47
(4)

| | |
| --- | --- |
| | Phase 3: Import-Substituting Industrialization, 1930-1960's |

51
(4)

| | |
| --- | --- |
| | Phase 4: Stagnation in Import-Substituting Growth, 1960's-1980's |

55
(3)

| | |
| --- | --- |
| | Phase 5: Crisis, Debt, and Democracy, 1980's-2000's |

58
(4)
62
(5)

| | |
| --- | --- |
| | A Framework for Comparison |

67
(2)
THREE. ARGENTINA: PROSPERITY, DEADLOCK, AND CHANGE
69
(40)

| | |
| --- | --- |
| | The Struggle over Nationhood |

69
(2)

| | |
| --- | --- |
| | Overview: Economic Growth and Social Change |

71
(6)

| | |
| --- | --- |
| | Rhythms of Popular Culture |

77
(3)

| | |
| --- | --- |
| | The Political System: Consensus and Reform |

80
(2)

| | |
| --- | --- |
| | The Military Turns Back the Clock |

82
(4)
86
(3)
89
(2)

| | |
| --- | --- |
| | The Failure of Developmental Reformism |

91
(3)

| | |
| --- | --- |
| | The Bureaucratic Authoritarian Solution |

94
(2)
96
(2)
98
(3)
101
(8)
FOUR. CHILE: SOCIALISM, REPRESSION, AND DEMOCRACY
109
(30)

| | |
| --- | --- |
| | Overview: Economic Growth and Social Change |

110
(4)
114
(4)

| | |
| --- | --- |
| | From Instability to Popular Front |

118
(4)

| | |
| --- | --- |
| | The Era of Party Politics |

122
(5)
127
(6)
133
(3)
136
(3)
FIVE. BRAZIL: DEVELOPMENT FOR WHOM?
139
(42)
139
(4)
143
(1)
144
(3)

| | |
| --- | --- |
| | Overview: Economic Growth and Social Change |

147
(6)

| | |
| --- | --- |
| | The First Republic (1889-1930) |

153
(4)

| | |
| --- | --- |
| | Getúlio Vargas and the Estado Novo |

157
(6)

| | |
| --- | --- |
| | The Second Republic (1946-1964) |

163
(8)
171
(3)

| | |
| --- | --- |
| | The Quest for Afro-Brazilian Identity |

174
(1)

| | |
| --- | --- |
| | From Liberalization to Redemocratization |

175
(4)

| | |
| --- | --- |
| | Brazil's First Working-Class President |

179
(2)
SIX. PERU: SOLDIERS, OLIGARCHS, AND INDIANS
181
(40)
183
(2)
185
(4)

| | |
| --- | --- |
| | Overview: Economic Growth and Social Change |

189
(7)
196
(2)
198
(2)
200
(2)

| | |
| --- | --- |
| | Flirting with Alternatives |

202
(3)

| | |
| --- | --- |
| | Economic Liberalism and Political Vacillation |

205
(3)
208
(5)

| | |
| --- | --- |
| | Struggles of Civilian Governments |

213
(4)

| | |
| --- | --- |
| | Fujimori's Illiberal Democracy |

217
(2)
219
(2)
SEVEN. COLOMBIA: DISCORD, CIVILITY, AND VIOLENCE
221
(33)

| | |
| --- | --- |
| | Independence and Its Aftermath |

223
(2)

| | |
| --- | --- |
| | Bolivar's Gran Colombia: An Experiment Failed |

225
(1)

| | |
| --- | --- |
| | Forming Political Parties: Liberals and Conservatives |

226
(2)

| | |
| --- | --- |
| | Rafael Nunez and the Politics of Regeneration |

228
(1)
229
(2)

| | |
| --- | --- |
| | Overview: Economic Growth and Social Change |

231
(5)

| | |
| --- | --- |
| | Conservatives, Liberals, and Convivencia |

236
(4)

| | |
| --- | --- |
| | Gaitan, Reaction, and La Violencia |

240
(3)
243
(3)

| | |
| --- | --- |
| | Seeking Constitutional Order |

246
(8)
EIGHT. MEXICO: THE TAMING OF A REVOLUTION
254
(42)

| | |
| --- | --- |
| | Mexico After Independence |

254
(3)

| | |
| --- | --- |
| | The North American Invasion |

257
(1)

| | |
| --- | --- |
| | Reform, Monarchy, and the Restored Republic |

258
(2)

| | |
| --- | --- |
| | The Diaz Era: Progress at a Price |

260
(4)
264
(5)

| | |
| --- | --- |
| | Institutionalizing the Revolution |

269
(5)

| | |
| --- | --- |
| | Stability, Growth-and Rigidity |

274
(13)

| | |
| --- | --- |
| | North American Free Trade |

287
(3)

| | |
| --- | --- |
| | Twilight of the Technocrats? |

290
(2)
292
(4)
NINE. CUBA: LATE COLONY, FIRST SOCIALIST STATE
296
(32)
298
(1)

| | |
| --- | --- |
| | Overview: Economic Growth and Social Change |

298
(4)

| | |
| --- | --- |
| | Politics: Corruption and Decay |

302
(2)

| | |
| --- | --- |
| | Americanization in Pre-revolutionary Cuba |

304
(1)

| | |
| --- | --- |
| | Fidel Castro and the Making of the Revolution |

305
(4)
309
(6)
315
(3)
318
(4)

| | |
| --- | --- |
| | The Struggle for Survival |

322
(6)
TEN. THE CARIBBEAN: COLONIES AND MINI-STATES
328
(28)

| | |
| --- | --- |
| | The Colonial Period: Conquest and Competition |

330
(2)

| | |
| --- | --- |
| | Overview: Economic Growth and Social Change |

332
(3)

| | |
| --- | --- |
| | Haiti: Slave Republic, Voodoo Dictatorship |

335
(6)

| | |
| --- | --- |
| | The Dominican Republic: Unfinished Experiment |

341
(4)

| | |
| --- | --- |
| | Jamaica: Runaways and Revolutionary Socialism |

345
(2)

| | |
| --- | --- |
| | Puerto Rico: From Settler Colony to Capitalist Showcase |

347
(4)

| | |
| --- | --- |
| | Lesser Antilles: Struggle of the Micro-States |

351
(5)
ELEVEN. CENTRAL AMERICA: COLONIALISM, DICTATORSHIP, AND REVOLUTION
356
(40)
356
(3)

| | |
| --- | --- |
| | Independence: The Struggle for Unification |

359
(1)

| | |
| --- | --- |
| | Rafael Carrera and Conservative Supremacy |

360
(2)

| | |
| --- | --- |
| | Liberal Theory and "Republican Dictatorships" |

362
(1)

| | |
| --- | --- |
| | Overview: Economic Growth and Social Change |

363
(4)

| | |
| --- | --- |
| | Panama: A Nation and a Zone |

367
(4)

| | |
| --- | --- |
| | Costa Rica: The Exceptional Democracy |

371
(2)

| | |
| --- | --- |
| | Nicaragua: From Dynasty to Revolution |

373
(7)

| | |
| --- | --- |
| | Honduras: The Military in Politics |

380
(2)

| | |
| --- | --- |
| | El Salvador: From Stability to Insurgence |

382
(7)

| | |
| --- | --- |
| | Guatemala: Reaction and Repression |

389
(7)
TWELVE. LATIN AMERICA, THE UNITED STATES, AND THE WORLD
396
(44)

| | |
| --- | --- |
| | From Independence to Pan Americanism |

398
(4)

| | |
| --- | --- |
| | The Rise of U.S. Influence |

402
(3)

| | |
| --- | --- |
| | The Consolidation of U.S. Influence |

405
(4)

| | |
| --- | --- |
| | Expressions of U.S. Power |

409
(5)
414
(3)
417
(4)

| | |
| --- | --- |
| | Democratic Reformers and the Alliance for Progress |

421
(3)
424
(3)
427
(1)

| | |
| --- | --- |
| | Regional Economic Integration |

428
(4)
432
(2)

| | |
| --- | --- |
| | Hispanic Culture and Communities |

434
(4)

| | |
| --- | --- |
| | Prospects for the Twenty-First Century |

438
(2)
EPILOGUE. WHAT FUTURE FOR LATIN AMERICA?
440
(16)

| | |
| --- | --- |
| | Dimensions of Change: Demography and Economics |

442
(3)

| | |
| --- | --- |
| | Looking Ahead: Political Responses |

445
(3)

| | |
| --- | --- |
| | Closing the Socialist Route |

448
(1)

| | |
| --- | --- |
| | The Prospects for Development Under Capitalism |

449
(3)

| | |
| --- | --- |
| | What Will Happen to the Non-European Cultures in Latin America? |

452
(1)

| | |
| --- | --- |
| | Latin America's Contribution to the World |

453
(3)
STATISTICAL APPENDIX
456
(4)
ANALYTICAL APPENDIX
460
(11)
HEADS OF STATE
471
(9)
SUGGESTIONS FOR FURTHER READING
480
(15)
INDEX
495