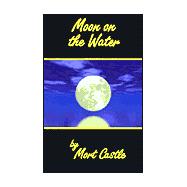 Summary
Twenty-one stories of horror by Mort Castle, a master of the short story. "The stories are by turns funny, moving, surprising and dark. Mort Castle is a writer who loves word-play, but like every writer worth his salt remembers that even for kids, play is a serious business. From the heart and from deep down under your skin".
Table of Contents
Foreword
p. ix
Foreword
p. x
If You Take My Hand, My Son (1987)
p. 1
Fear in Children (1977)
p. 11
Henderson's Place/The Girl with the Summer Eyes (1977)
p. 15
The W.W. II Pistol (1974)
p. 27
Pop is Real Smart (1989)
p. 33
Healers (1988)
p. 35
With Father, at the Zoo, then Home (1972)
p. 41
Buckeye Jim in Egypt (1995)
p. 43
Bird's Dead (2000)
p. 65
The Running Horse, the High, White Sound (1989)
p. 71
A Someday Movie (1974)
p. 83
Party Time (1984)
p. 89
Love, Hate, and the Beautiful Junkyard Sea (1991)
p. 91
FDR: A Love Story (1977)
p. 99
Moon on the Water (1978)
p. 101
The Call (1994)
p. 111
Hansel, Gretel, the Witch: Notes to the Artist (1993)
p. 121
Other Advantages (1975)
p. 129
Big Brother Mulbray and the Little Golden Book (1976)
p. 137
Altenmoor, Where the Dogs Dance (1974)
p. 143
Dani's Story (1995)
p. 147
Table of Contents provided by Syndetics. All Rights Reserved.