Note: Supplemental materials are not guaranteed with Rental or Used book purchases.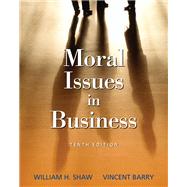 Questions About This Book?
Why should I rent this book?
Renting is easy, fast, and cheap! Renting from eCampus.com can save you hundreds of dollars compared to the cost of new or used books each semester. At the end of the semester, simply ship the book back to us with a free UPS shipping label! No need to worry about selling it back.
How do rental returns work?
Returning books is as easy as possible. As your rental due date approaches, we will email you several courtesy reminders. When you are ready to return, you can print a free UPS shipping label from our website at any time. Then, just return the book to your UPS driver or any staffed UPS location. You can even use the same box we shipped it in!
What version or edition is this?
This is the 10th edition with a publication date of 2/23/2006.
What is included with this book?
The Used copy of this book is not guaranteed to include any supplemental materials. Typically, only the book itself is included.
The Rental copy of this book is not guaranteed to include any supplemental materials. You may receive a brand new copy, but typically, only the book itself.
Summary
One of the most popular business ethics texts ever published, MORAL ISSUES IN BUSINESS guides students in thinking deeply about important moral issues that frequently arise in business situations and helps them develop the reasoning and analytical skills to resolve them. Combining insightful and accessible textbook chapters by the authors, cases that highlight the real world poignancy of the matters addressed in this book, and reading selections from the most influential voices in contemporary ethical debates, this book-the standard for today's business ethics books-provides a comprehensive, flexible, and pedagogically proven course of study exploring the intersections of commerce and ethics. William H. Shaw and Vincent Barry offer a one-stop combination of text, readings, and cases to guide students' understanding of the nature of morality, individual integrity and responsibility, economic justice, the nature of capitalism, and the role of corporations in our society, including their responsibilities to consumers and to the environment, and the real-world moral issues that arise in the workplace.
Table of Contents
| | |
| --- | --- |
| | Part One Moral Philosophy and Business |

1
(148)
2
(49)
4
(1)

| | |
| --- | --- |
| | Moral Versus Nonmoral Standards |

5
(4)
9
(2)
11
(2)
13
(3)

| | |
| --- | --- |
| | Morality and Personal Values |

16
(1)

| | |
| --- | --- |
| | Individual Integrity and Responsibility |

17
(4)
21
(4)
25
(25)

| | |
| --- | --- |
| | Case 1.1: Made in the U.S.A.---Dumped in Brazil, Africa, Iraq |

27
(2)
29
(4)
33
(9)

| | |
| --- | --- |
| | ``Moral Responsibility in the Age of Bureaucracy'' |

42
(8)

| | |
| --- | --- |
| | Further Reading for Chapter 1 |

50
(1)

| | |
| --- | --- |
| | Normative Theories of Ethics |

51
(51)

| | |
| --- | --- |
| | Consequentialist and Nonconsequentialist Theories |

52
(1)
53
(3)
56
(5)
61
(5)

| | |
| --- | --- |
| | Other Nonconsequentialist Perspectives |

66
(5)
71
(1)

| | |
| --- | --- |
| | Moral Decision Making: Toward a Synthesis |

72
(3)
75
(26)

| | |
| --- | --- |
| | Case 2.1: Hacking into Harvard |

76
(3)
79
(3)
82
(3)

| | |
| --- | --- |
| | ``One Philosopher's Approach to Business Ethics'' |

85
(7)

| | |
| --- | --- |
| | ``When Is `Everybody's Doing It's a Moral Justification?'' |

92
(9)

| | |
| --- | --- |
| | Further Reading for Chapter 2 |

101
(1)

| | |
| --- | --- |
| | Justice and Economic Distribution |

102
(47)
104
(3)
107
(3)
110
(5)

| | |
| --- | --- |
| | Rawls's Theory of Justice |

115
(7)
122
(26)
124
(2)

| | |
| --- | --- |
| | Case 3.2: Battling over Bottled Water |

126
(2)

| | |
| --- | --- |
| | Case 3.3: Poverty in America |

128
(4)
132
(9)

| | |
| --- | --- |
| | ``Is Inheritance Justified?'' |

141
(7)

| | |
| --- | --- |
| | Further Reading for Chapter 3 |

148
(1)

| | |
| --- | --- |
| | Part Two American Business and Its Basis |

149
(126)
150
(57)
151
(2)

| | |
| --- | --- |
| | Key Features of Capitalism |

153
(3)

| | |
| --- | --- |
| | Moral Justifications of Capitalism |

156
(2)
158
(6)

| | |
| --- | --- |
| | Today's Economic Challenges |

164
(5)
169
(37)

| | |
| --- | --- |
| | Case 4.1: The Downsizing of America |

170
(3)

| | |
| --- | --- |
| | Case 4.2: Hucksters in the Classroom |

173
(2)

| | |
| --- | --- |
| | Case 4.3: Licensing and Laissez Faire |

175
(2)

| | |
| --- | --- |
| | Case 4.4: An Internet Parasite |

177
(2)

| | |
| --- | --- |
| | Case 4.5: One Nation Under Wal-Mart |

179
(2)

| | |
| --- | --- |
| | Case 4.6: A New Work Ethic? |

181
(4)
185
(5)

| | |
| --- | --- |
| | ``Markets and the Role of Ethics in Capitalism'' |

190
(8)

| | |
| --- | --- |
| | ``In Defense of International Sweatshops'' |

198
(8)

| | |
| --- | --- |
| | Further Reading for Chapter 4 |

206
(1)
207
(68)

| | |
| --- | --- |
| | The Limited-Liability Company |

208
(2)
210
(3)

| | |
| --- | --- |
| | Rival Views of Corporate Responsibility |

213
(5)

| | |
| --- | --- |
| | Debating Corporate Responsibility |

218
(4)

| | |
| --- | --- |
| | Institutionalizing Ethics Within Corporations |

222
(5)
227
(45)

| | |
| --- | --- |
| | Case 5.1: Living and Dying with Asbestos |

229
(3)

| | |
| --- | --- |
| | Case 5.2: Selling Infant Formula Overseas |

232
(4)

| | |
| --- | --- |
| | Case 5.3: Levi Strauss at Home and Abroad |

236
(4)

| | |
| --- | --- |
| | Case 5.4: Free Speech or False Advertising? |

240
(2)

| | |
| --- | --- |
| | Case 5.5: Charity to Scouts? |

242
(4)

| | |
| --- | --- |
| | ``The Greed Cycle: How Corporate America Went Out of Control'' |

246
(10)

| | |
| --- | --- |
| | ``The Ethics of Corporate Downsizing'' |

256
(7)

| | |
| --- | --- |
| | ``Ethical Dilemmas for Multinational Enterprise: A Philosophical Overview'' |

263
(4)

| | |
| --- | --- |
| | ``Business Ethics: On Getting to the Heart of the Matter'' |

267
(5)

| | |
| --- | --- |
| | Further Reading for Chapter 5 |

272
(3)

| | |
| --- | --- |
| | Part Three: The Organization and the People in it |

275
(230)

| | |
| --- | --- |
| | The Workplace (1): Basic Issues |

276
(50)

| | |
| --- | --- |
| | Civil Liberties in the Workplace |

277
(4)

| | |
| --- | --- |
| | Personnel Policies and Procedures |

281
(10)
291
(6)
297
(28)

| | |
| --- | --- |
| | Case 6.1: AIDS in the Workplace |

298
(2)

| | |
| --- | --- |
| | Case 6.2: Web Porn at Work |

300
(1)

| | |
| --- | --- |
| | Case 6.3: Speaking Out About Malt |

301
(2)
303
(1)

| | |
| --- | --- |
| | Case 6.5: Union Discrimination |

304
(3)

| | |
| --- | --- |
| | ``Employment at Will and Due Process'' |

307
(5)

| | |
| --- | --- |
| | ``Living Wage Laws: For and Against'' |

312
(6)

| | |
| --- | --- |
| | ``The Libertarian Critique of Labor Unions'' |

318
(7)

| | |
| --- | --- |
| | Further Reading for Chapter 6 |

325
(1)

| | |
| --- | --- |
| | The Workplace (2): Today's Challenges |

326
(61)

| | |
| --- | --- |
| | Organizational Influence in Private Lives |

327
(4)
331
(5)
336
(7)
343
(3)
346
(40)

| | |
| --- | --- |
| | Case 7.1: Unprofessional Conduct? |

347
(1)

| | |
| --- | --- |
| | Case 7.2: Testing for Honesty |

348
(3)

| | |
| --- | --- |
| | Case 7.3: She Snoops to Conquer |

351
(1)

| | |
| --- | --- |
| | Case 7.4: Protecting the Unborn at Work |

352
(3)

| | |
| --- | --- |
| | Case 7.5: The Mommy Track |

355
(5)

| | |
| --- | --- |
| | ``Drug Testing in Employment'' |

360
(5)

| | |
| --- | --- |
| | ``Work, Privacy, and Autonomy'' |

365
(8)

| | |
| --- | --- |
| | ``Workplace Wars: How Much Should I Be Required to Meet the Needs of Your Children?'' |

373
(6)

| | |
| --- | --- |
| | ``Participation in Employment'' |

379
(7)

| | |
| --- | --- |
| | Further Readings for Chapter 7 |

386
(1)

| | |
| --- | --- |
| | Moral Choices Facing Employees |

387
(67)
388
(3)

| | |
| --- | --- |
| | Abuse of Official Position |

391
(4)
395
(3)
398
(1)

| | |
| --- | --- |
| | Obligations to Third Parties |

399
(2)
401
(4)

| | |
| --- | --- |
| | Self-Interest and Moral Obligation |

405
(3)
408
(45)

| | |
| --- | --- |
| | Case 8.1: Changing Jobs and Changing Loyalties |

409
(1)

| | |
| --- | --- |
| | Case 8.2: Profiting on Columns Prior to Publication |

410
(2)

| | |
| --- | --- |
| | Case 8.3: Two Who Made Waves for the Navy |

412
(3)

| | |
| --- | --- |
| | Case 8.4: The Housing Allowance |

415
(1)

| | |
| --- | --- |
| | Case 8.5: Ethically Dubious Conduct |

416
(3)

| | |
| --- | --- |
| | ``Four Concepts of Loyalty'' |

419
(7)

| | |
| --- | --- |
| | ``What Is Really Unethical About Insider Trading?'' |

426
(8)

| | |
| --- | --- |
| | ``Foreign Corrupt Practices: How to Deal with Foreign Forms of Bribery'' |

434
(11)

| | |
| --- | --- |
| | ``Some Paradoxes of Whistleblowing'' |

445
(8)

| | |
| --- | --- |
| | Further Reading for Chapter 8 |

453
(1)
454
(51)

| | |
| --- | --- |
| | The Meaning of Job Discrimination |

455
(2)

| | |
| --- | --- |
| | Evidence of Discrimination |

457
(4)

| | |
| --- | --- |
| | Affirmative Action: The Legal Context |

461
(4)

| | |
| --- | --- |
| | Affirmative Action: The Moral Issues |

465
(3)
468
(1)
469
(4)
473
(31)

| | |
| --- | --- |
| | Case 9.1: Minority Set-Asides |

474
(2)
476
(2)

| | |
| --- | --- |
| | Case 9.3: Raising the Ante |

478
(1)

| | |
| --- | --- |
| | Case 9.4: Consenting to Sexual Harassment |

479
(2)

| | |
| --- | --- |
| | Case 9.5: Facial Discrimination |

481
(3)

| | |
| --- | --- |
| | ``A Defense of Programs of Preferential Treatment'' |

484
(5)

| | |
| --- | --- |
| | ``The Sanitized Workplace'' |

489
(7)

| | |
| --- | --- |
| | ``Homosexuality, Prejudice, and Discrimination'' |

496
(8)

| | |
| --- | --- |
| | Further Reading for Chapter 9 |

504
(1)

| | |
| --- | --- |
| | Part Four Business and Society |

505
(115)
506
(67)
507
(9)

| | |
| --- | --- |
| | Other Areas of Business Responsibility |

516
(6)

| | |
| --- | --- |
| | Deception and Unfairness in Advertising |

522
(8)

| | |
| --- | --- |
| | The Debate over Advertising |

530
(3)
533
(39)

| | |
| --- | --- |
| | Case 10.1: Breast Implants |

534
(3)

| | |
| --- | --- |
| | Case 10.2: Hot Coffee at McDonald's |

537
(1)

| | |
| --- | --- |
| | Case 10.3: Sniffing Glue Could Snuff Profits |

538
(2)
540
(2)

| | |
| --- | --- |
| | Case 10.5: Closing the Deal |

542
(2)

| | |
| --- | --- |
| | Case 10.6: The Skateboard Scare |

544
(3)
547
(8)

| | |
| --- | --- |
| | ``The Inconclusive Ethical Case Against Manipulative Advertising'' |

555
(10)

| | |
| --- | --- |
| | ``Why Do We Consume So Much?'' |

565
(7)

| | |
| --- | --- |
| | Further Reading for Chapter 10 |

572
(1)
573
(47)
575
(3)

| | |
| --- | --- |
| | The Ethics of Environmental Protection |

578
(4)

| | |
| --- | --- |
| | Achieving Our Environmental Goals |

582
(4)

| | |
| --- | --- |
| | Delving Deeper into Environmental Ethics |

586
(6)
592
(27)

| | |
| --- | --- |
| | Case 11.1: Hazardous Homes in Herculaneum |

593
(2)

| | |
| --- | --- |
| | Case 11.2: Poverty and Pollution |

595
(2)

| | |
| --- | --- |
| | Case 11.3: Rewrapping the Big Mac |

597
(2)

| | |
| --- | --- |
| | Case 11.4: The Fordasaurus |

599
(2)

| | |
| --- | --- |
| | Case 11.5: The Fight over the Redwoods |

601
(5)

| | |
| --- | --- |
| | ``The Place of Nonhumans in Environmental Issues'' |

606
(6)

| | |
| --- | --- |
| | ``Business and Environmental Ethics'' |

612
(7)

| | |
| --- | --- |
| | Further Reading for Chapter 11 |

619
(1)
Index
620