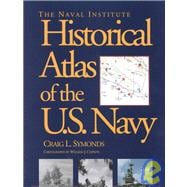 Questions About This Book?
Why should I rent this book?
Renting is easy, fast, and cheap! Renting from eCampus.com can save you hundreds of dollars compared to the cost of new or used books each semester. At the end of the semester, simply ship the book back to us with a free UPS shipping label! No need to worry about selling it back.
How do rental returns work?
Returning books is as easy as possible. As your rental due date approaches, we will email you several courtesy reminders. When you are ready to return, you can print a free UPS shipping label from our website at any time. Then, just return the book to your UPS driver or any staffed UPS location. You can even use the same box we shipped it in!
What version or edition is this?
This is the edition with a publication date of 1/1/2001.
What is included with this book?
The Used copy of this book is not guaranteed to include any supplemental materials. Typically, only the book itself is included.
The Rental copy of this book is not guaranteed to include any supplemental materials. You may receive a brand new copy, but typically, only the book itself.
Summary
From the Battle of Flamborough Head during the American Revolution to the naval air wars over Vietnam and Kuwait, this historical atlas charts the course of the U.S. Navy across its entire history. Laid out here are the frigate duels of the War of 1812, the confrontation of ironclads during the Civil War, the World War II carrier battles in the Pacific, and the amphibious landings in Korea. Depicted also are campaigns, operations, and interwar interventions--like the cruise of the Susquehanna, Perry's mission to Japan, the Cuban Missile Crisis, and Desert Storm--all helping to make this cartographic portrait of U.S. naval actions understandable at a glance. The maps in this large-format, high quality book are presented in full color and show the deployment of ships, their tracks, and even some shore activity. Each map has facing text that describes the action and its political, economic, and strategic significance. The atlas is organized chronologically into ten eras with each section preceded by a thoughtful essay about that historical period and accompanied by relevant illustrations of ships, battles, and portraits of significant individuals. Winner of the 1996 John Lyman Book Award, this handy and attractive reference will be treasured by everyone who enjoys reading American maritime history. Students, scholars, and old salts alike will appreciate the bird's eye view of how the Navy's fortunes have changed over the years, successfully guarding the nation and securing its interests.
Table of Contents
Introduction and Acknowledgments
xi
Part I: The American Revolution, 1775--1783
3
(20)

| | |
| --- | --- |
| | Washington's Navy, April 1775---March 1776 |

6
(2)

| | |
| --- | --- |
| | The Continental Navy, March 1776---March 1777 |

8
(2)

| | |
| --- | --- |
| | Benedict Arnold's Navy (Valcour Island), 11 October 1776 |

10
(2)

| | |
| --- | --- |
| | The States' Navies, 1777--1779 |

12
(2)

| | |
| --- | --- |
| | In British Waters (The Battle of Flamborough Head), February 1778---September 1779 |

14
(2)

| | |
| --- | --- |
| | Charleston, February---May 1780 |

16
(2)

| | |
| --- | --- |
| | The Yorktown Campaign, August---September 1781 |

18
(2)

| | |
| --- | --- |
| | The Battle of the Capes, 5 September 1781 |

20
(3)
Part II: The Age of Sail, 1783--1812
23
(16)

| | |
| --- | --- |
| | The Quasi War, April 1798--October 1800 |

26
(2)

| | |
| --- | --- |
| | The Barbary Wars I, July 1801---September 1803 |

28
(2)

| | |
| --- | --- |
| | The Barbary Wars II, September 1803---July 1805 |

30
(2)

| | |
| --- | --- |
| | Trafalgar, 21 October 1805 |

32
(2)

| | |
| --- | --- |
| | The Chesapeake-Leopard Affair, 23 June 1807 |

34
(2)

| | |
| --- | --- |
| | The Gunboat Navy, 1807--1809 |

36
(3)
Part III: The War of 1812, 1812--1815
39
(18)

| | |
| --- | --- |
| | Cruise of the U.S. Fleet, 21 June---31 August 1812 |

42
(2)

| | |
| --- | --- |
| | Frigate Duels, August---December 1812 |

44
(2)

| | |
| --- | --- |
| | The Cruise of the Essex, December 1812---March 1814 |

46
(2)

| | |
| --- | --- |
| | The Great Lakes (Battle of Lake Erie), 10 September 1813 |

48
(2)

| | |
| --- | --- |
| | The Chesapeake Bay, Summer 1814 |

50
(2)

| | |
| --- | --- |
| | The Battle of Lake Champlain, 11 September 1814 |

52
(2)

| | |
| --- | --- |
| | Lake Borgne and the Battle of New Orleans, December 1814---January 1815 |

54
(3)
Part IV: Pirates, Explorers, and War with Mexico, 1815--1860
57
(20)

| | |
| --- | --- |
| | Back to the Med, May---August 1816 |

60
(2)

| | |
| --- | --- |
| | Pirates of the Caribbean, 1810--1824 |

62
(2)

| | |
| --- | --- |
| | Distant Stations, 1815--1860 |

64
(2)

| | |
| --- | --- |
| | The Great United States Exploring Expedition, August 1838---July 1842 |

66
(2)

| | |
| --- | --- |
| | War with Mexico: The Gulf Coast, May 1846---May 1848 |

68
(2)

| | |
| --- | --- |
| | War with Mexico: The California Coast, July 1846---January 1847 |

70
(2)

| | |
| --- | --- |
| | Sails vs. Steam: The Cruise of the Susquehanna, June 1851---February 1852 |

72
(2)

| | |
| --- | --- |
| | Perry's Mission to Japan, November 1852---March 1854 |

74
(3)
Part V: The Civil War, 1861--1865
77
(28)

| | |
| --- | --- |
| | The Union Blockade, 1861--1865 |

80
(2)

| | |
| --- | --- |
| | Hatteras Inlet and Roanoke Island, August 1861 and February 1862 |

82
(2)

| | |
| --- | --- |
| | Port Royal, 7 November 1861 |

84
(2)

| | |
| --- | --- |
| | Battle of Hampton Roads: Monitor vs. Virginia, 9 March 1862 |

86
(2)

| | |
| --- | --- |
| | The River War: Forts Henry and Donelson, 4--16 February 1862 |

88
(2)

| | |
| --- | --- |
| | The River War: Island Number 10, 14 March---7 April 1862 |

90
(2)

| | |
| --- | --- |
| | The River War: New Orleans, 15--25 April 1862 |

92
(2)

| | |
| --- | --- |
| | The River War: Vicksburg, December 1862---July 1863 |

94
(2)
96
(2)

| | |
| --- | --- |
| | Mobile Bay, 5 August 1864 |

98
(2)

| | |
| --- | --- |
| | Wilmington (Fort Fisher), February---March 1865 |

100
(2)

| | |
| --- | --- |
| | Confederate Commerce Raiders, 1862--1865 |

102
(3)
Part VI: Retrenchment and Renaissance, 1865--1900
105
(14)

| | |
| --- | --- |
| | Defending American Interests Overseas, 1866--1893 |

108
(2)

| | |
| --- | --- |
| | Battle of Manila Bay, 1 May 1898 |

110
(2)

| | |
| --- | --- |
| | The Search for Cervera, April---July 1898 |

112
(2)

| | |
| --- | --- |
| | Battle of Santiago, 3 July 1898 |

114
(2)

| | |
| --- | --- |
| | The Boxer Rebellion, May---October 1900 |

116
(3)
Part VII: A Global Navy and a World War, 1901--1939
119
(18)

| | |
| --- | --- |
| | The Great White Fleet, December 1907---February 1909 |

122
(2)

| | |
| --- | --- |
| | An American Lake: The Navy and Marines in Central America, 1902--1915 |

124
(2)

| | |
| --- | --- |
| | Jutland, 31 May---1 June 1916 |

126
(2)

| | |
| --- | --- |
| | Atlantic Convoys, 1916--1918 |

128
(2)

| | |
| --- | --- |
| | ``Lafayette, We Are Here'': The Navy and Marines in Europe, December 1917---November 1918 |

130
(2)

| | |
| --- | --- |
| | The Treaty Navies, 1921--1930 |

132
(2)

| | |
| --- | --- |
| | Planning for War: Orange to Rainbow, 1922--1941 |

134
(3)
Part VIII: World War II, 1939--1945
137
(54)

| | |
| --- | --- |
| | Pearl Harbor, 7 December 1941 |

140
(2)

| | |
| --- | --- |
| | The Rising Sun, December 1941---April 1942 |

142
(2)

| | |
| --- | --- |
| | Divided American Command, January---May 1942 |

144
(2)

| | |
| --- | --- |
| | Battle of the Coral Sea, 7--8 May 1942 |

146
(2)

| | |
| --- | --- |
| | Midway: The Japanese Attack, 4 June 1942 |

148
(2)

| | |
| --- | --- |
| | Midway: The American Counterattack, 4 June 1942 |

150
(2)

| | |
| --- | --- |
| | Guadalcanal I, August---September 1942 |

152
(2)

| | |
| --- | --- |
| | Guadalcanal II, October 1942---February 1943 |

154
(2)

| | |
| --- | --- |
| | Battle of the Atlantic, December 1941---December 1942 |

156
(2)

| | |
| --- | --- |
| | TORCH: The Landings in North Africa, 8--11 November 1942 |

158
(2)

| | |
| --- | --- |
| | The Med: HUSKY, AVALANCHE, and SHINGLE, January 1943---January 1944 |

160
(2)

| | |
| --- | --- |
| | CARTWHEEL: The Advance to Rabaul, July---November 1943 |

162
(2)

| | |
| --- | --- |
| | Central Pacific Drive: The Gilberts (Tarawa), 20--23 November 1943 |

164
(2)

| | |
| --- | --- |
| | Central Pacific Drive: The Marshalls, February 1944 |

166
(2)

| | |
| --- | --- |
| | Central Pacific Drive: The Marianas, 15--18 June 1944 |

168
(2)

| | |
| --- | --- |
| | Battle of the Philippine Sea (The Marianas Turkey Shoot), 19--20 June 1944 |

170
(2)

| | |
| --- | --- |
| | NEPTUNE and OVERLORD: The Landings in Normandy, 6 June 1944 |

172
(2)

| | |
| --- | --- |
| | The Allied Breakout and ANVIL (DRAGOON), July---August 1944 |

174
(2)

| | |
| --- | --- |
| | Return to the Philippines, July---October 1944 |

176
(2)

| | |
| --- | --- |
| | Leyte Gulf: The Sibuyan Sea, 23 October 1944 |

178
(2)

| | |
| --- | --- |
| | Leyte Gulf: The Battle of Surigao Strait, 25 October 1944 |

180
(2)

| | |
| --- | --- |
| | Leyte Gulf: The Battle off Samar and Cape Engano, 25 October 1944 |

182
(2)

| | |
| --- | --- |
| | Iwo Jima, 19 February---16 March 1945 |

184
(2)

| | |
| --- | --- |
| | Okinawa, 1 April---21 June 1945 |

186
(2)

| | |
| --- | --- |
| | The Final Assault, July---August 1945 |

188
(3)
Part IX: The Cold War Navy, 1946--1980
191
(26)

| | |
| --- | --- |
| | The Korean War, June---September 1950 |

194
(2)

| | |
| --- | --- |
| | CHROMITE: The Inchon Landing, 15 September 1950 |

196
(2)

| | |
| --- | --- |
| | The Hungnam Evacuation, October---December 1950 |

198
(2)

| | |
| --- | --- |
| | The Eastern Med: Suez and Lebanon, July---December 1956 and July---October 1958 |

200
(2)

| | |
| --- | --- |
| | ``Underway on Nuclear Power,'' January 1955---July 1960 |

202
(2)

| | |
| --- | --- |
| | The Cuban Missile Crisis, 16--28 October 1962 |

204
(2)

| | |
| --- | --- |
| | The Vietnam War: The Tonkin Gulf Incident, August 1964 |

206
(2)

| | |
| --- | --- |
| | The Naval Air War, August 1964---March 1968 |

208
(2)

| | |
| --- | --- |
| | MARKET TIME, March 1965---March 1968 |

210
(2)

| | |
| --- | --- |
| | GAME WARDEN and the Mobile Riverine Force, December 1965---February 1969 |

212
(2)

| | |
| --- | --- |
| | I Corps: The Marines in Vietnam, March 1965---June 1971 |

214
(3)
Part X: The Pax Americana, 1980--1994
217
(13)

| | |
| --- | --- |
| | The Caribbean: Operation URGENT FURY, 25--31 October 1983 |

220
(2)

| | |
| --- | --- |
| | The Mediterranean: Operation EL DORADO CANYON, March---April 1986 |

222
(2)

| | |
| --- | --- |
| | The Persian Gulf: Operation PRAYING MANTIS, March 1987---August 1988 |

224
(2)

| | |
| --- | --- |
| | DESERT STORM: The Air War, 16 January---24 February 1991 |

226
(2)

| | |
| --- | --- |
| | DESERT STORM: The Ground War, 24 February---6 May 1991 |

228
(2)
Epilogue: The U.S. Navy in the Twenty-first Century
230
(1)
Index
231