Note: Supplemental materials are not guaranteed with Rental or Used book purchases.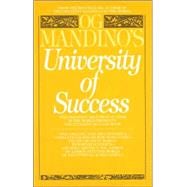 Table of Contents
How to Look Back on Where You Have Been
p. 3
How to Fashion Your Own Brand of Success
p. 9
How to Count Your Blessings
p. 17
How to Recognize Your Failure Symptoms
p. 25
How to Conquer the Ten Most Common Causes of Failure
p. 35
How to Accept the Challenge of Success
p. 51
How to Give Your Dreams a Chance to Come True
p. 65
How to Develop Your Strength to Seize Opportunities
p. 73
How to Make the Most of Your Abilities
p. 85
How to Grow and Prosper in Your Own Acre of Diamonds
p. 95
How to Transform Your Thoughts into Reality
p. 107
How to Use Your Greatest Power to Change Your Life
p. 113
How to Raise Your Self-Esteem and Develop Self-Confidence
p. 119
How to Win Your War Against Negative Feelings
p. 131
How to Benefit From the Art of Expectation
p. 145
How to Find the Courage to Take Risks
p. 159
How to Become a Self-Motivator
p. 169
How to Program Yourself for Success
p. 177
How to Become Enthusiastic and Stay that Way
p. 187
How to Eliminate Your Bad Habits
p. 191
How to Stop Putting Things Off
p. 201
How to Cherish and Use the Magic of Time
p. 213
How to Make the Most of Your Priorities
p. 219
How to Get Yourself Organized
p. 227
How to Use the Law of Increasing Returns
p. 241
How to Become a Money-Getter
p. 257
How to Turn Your Desires into Gold
p. 267
How to Build Your Financial Nest Egg
p. 281
How to Attract Success
p. 291
How to Increase Your Value
p. 301
How to Gather Honey Instead of Bee Stings
p. 319
How to Get People to Help You Succeed
p. 329
How to Take Charge of Your Life
p. 339
How to Find Success in the Fast Lane
p. 347
How to Look Like a Winner
p. 357
How to Live with Tension
p. 373
How to Avoid the Trap of Competition
p. 383
How to Make Your Own Luck
p. 391
How to Use Life's Options Wisely
p. 395
How to Swap a Losing Strategy
p. 407
How to Enjoy the Best Things in Life
p. 419
How to Handle Every Assignment
p. 429
How to Separate the Possible From the Impossible
p. 435
How to Control Your Enemies
p. 445
How to Bounce Back From Failure
p. 449
How to Prevent Your Success From Turning into Ashes
p. 461
How to Strive for Excellence
p. 477
How to Let Your Kids Find Their Own Success
p. 485
How to Have a Happy Life
p. 499
How to Keep the Flame of Success Shining Brightly
p. 517
The Faculty
p. 523
The Source Material
p. 524
Table of Contents provided by Ingram. All Rights Reserved.