Note: Supplemental materials are not guaranteed with Rental or Used book purchases.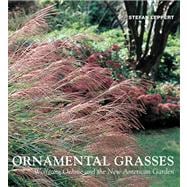 Ornamental Grasses : Wolfgang Oehme and the New American Garden
ISBN13:
9780711227507
by
Stefan Leppert
Summary
Wolfgang Oehme, in partnership with James Van Sweden, has been one of the most influential garden designers of the last thirty years. Together they have spearheaded the revolutionary garden style known as the New American Garden. Encompassing the simple beauty and grandeur of the prairie, the New American Garden is defined by large sweeps of herbaceous perennials and grasses, in contrast to such previous conventions as vast sterile lawns, clipped shrubs and annuals.This book is the first to chronicle the professional journey of Wolfgang Oehme. From his childhood in war torn Germany and his postwar forays around Europe, the scene shifts to the eastern US and Oehme's remarkable career as a garden designer, his highly successful partnership with James van Sweden with their landscape architecture firm Oehme, van Sweden & Associates, Inc., and ultimately to his successful solo projects in his German homeland and the US.Lauded as a 'garden book of the year' in the original German edition, the book is bursting with dreamlike gardens, original drawings and observations. Of considerable interest to gardeners wishing to follow Oehme's lead, a final section illustrates a selection of 'Wolfi plants', the most beloved and characteristic ingredients of this great designer's work.
Table of Contents
Gardens featured:The Vollmer Garden: Baltimore, Maryland
The Federal Reserve Bank: Washington DC
Pennsylvania Avenue: Washington DC
The German-American Friendship Garden: Washington DC
Nelson A Rockefeller Park: Battery Park, New York
The Rosenberg Garden: Long Island, New York
Private gardens: Long Island, New York
Pennsylvania
Virginia
Maryland
Chesapeake Bay
German public projects: Magdeburg
Chemnitz
Bitterfeld
Table of Contents provided by Publisher. All Rights Reserved.
Excerpts
Back at the car, Wolfgang hands out kiwi fruit. He eats his, skin and all, gaining maximum benefit from all the vitamins, and smiles at our surprise. For dessert he picks a handful of weeds, which he polishes off right down to the earthy roots. Still chewing, he gets back in the car, chuckling happily. Another good day. Oehme's like a puppy, tugging constantly at his lead and following only his own nose, but a day with him is never boring. As evening arrives we turn into Joppa Road. We're in Towson, one of Baltimore's satellite towns. We come to a halt in the driveway of number 511. The vegetation is rampant, dead wood lies around everywhere, and here and there stones are piled up. This is Wolfgang's home.