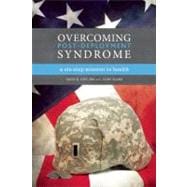 Summary
David Cifu and Cory Blake work at the Hunter Holmes McGuire Polytrauma Center (one of only four in the country) providing intensive rehabilitation care to veterans and service members who experienced injuries to multiple organ systems. This type of injury
Author Biography
David X. Cifu: David Cifu, MD is Chairman and Herman J. Flax Professor, Department of Physical Rehabilitation, Virginia Commonwealth University, National Director of Physical Medicine and Rehabilitation, Veterans Health Administration, Executive Director of the Center for Rehabilitation Sciences and Engineering, Virginia Commonwealth University. Cory Blake: Cory Blake is an Authorized Continuum Movement Teacher, Music and Movement Therapist at the Hunter Holmes McQuire Polytrauma Rehabilitation Center.
Table of Contents
Preface
p. ix
Acknowledgments
p. xi
Putting It All Together: A Holistic System for Health
p. 1
Post-deployment Syndrome: The Illness of War
p. 15
Military and Veteran Health Care Systems: A Traditional Approach
p. 37
A New Model of Wellness (Rebuilding the Warrior)
p. 51
First Step: Understanding Your Body's Symptoms
p. 67
Second Step: Discovering Your Strengths and Resources
p. 93
Applying Healing Principles
p. 119
Re-establishing Normalcy
p. 151
Creativity: Integrating Health into Your Life
p. 177
Resuming the Productive Mission: Basic Training
p. 197
The Return of the Warrior: A Lifetime of Success
p. 221
Resources
p. 237
Index
p. 241
Table of Contents provided by Ingram. All Rights Reserved.