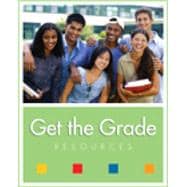 Questions About This Book?
What version or edition is this?
This is the 5th edition with a publication date of 1/5/2006.
What is included with this book?
The Used copy of this book is not guaranteed to include any supplemental materials. Typically, only the book itself is included.
Summary
You will have no trouble succeeding with the Study Guide for PRECALCULUS MATHEMATICS FOR CALCULUS. It is packed with detailed explanations, worked-out examples, and practice problems - with the corresponding text and study guide sections you will stay right on track!
Table of Contents
1
(76)
1
(7)
8
(6)
14
(8)
22
(6)
28
(12)
40
(5)
45
(7)
52
(7)

| | |
| --- | --- |
| | Graphing Calculators; Solving Equations and Inequalities Graphically |

59
(7)
66
(8)
74
(3)
77
(36)
77
(2)
79
(6)

| | |
| --- | --- |
| | Increasing and Decreasing Functions; Average Rate of Change |

85
(3)

| | |
| --- | --- |
| | Transformations of Functions |

88
(7)

| | |
| --- | --- |
| | Quadratic Functions; Maxima and Minima |

95
(5)
100
(2)
102
(5)

| | |
| --- | --- |
| | One-to-One Functions and Their Inverses |

107
(6)

| | |
| --- | --- |
| | Polynomial and Rational Functions |

113
(28)

| | |
| --- | --- |
| | Polynomial Functions and Their Graphs |

113
(6)
119
(2)

| | |
| --- | --- |
| | Real Zeros of Polynomials |

121
(5)
126
(4)

| | |
| --- | --- |
| | Complex Zeros and the Fundamental Theorem of Algebra |

130
(4)
134
(7)

| | |
| --- | --- |
| | Exponential and Logarithmic Functions |

141
(18)
141
(4)
145
(3)
148
(3)

| | |
| --- | --- |
| | Exponential and Logarithmic Equations |

151
(4)

| | |
| --- | --- |
| | Modeling with Exponential and Logarithmic Functions |

155
(4)

| | |
| --- | --- |
| | Trigonometric Functions of Real Numbers |

159
(14)
159
(3)

| | |
| --- | --- |
| | Trigonometric Functions of Real Numbers |

162
(3)
165
(3)

| | |
| --- | --- |
| | More Trigonometric Graphs |

168
(2)
170
(3)

| | |
| --- | --- |
| | Trigonometric Functions of Angles |

173
(18)
173
(4)

| | |
| --- | --- |
| | Trigonometry of Right Triangles |

177
(3)

| | |
| --- | --- |
| | Trigonometric Functions of Angles |

180
(5)
185
(2)
187
(4)
191
(18)
191
(3)

| | |
| --- | --- |
| | Addition and Subtraction Formulas |

194
(3)

| | |
| --- | --- |
| | Double-Angle, Half-Angle, and Product-Sum Formulas |

197
(4)

| | |
| --- | --- |
| | Inverse Trigonometric Functions |

201
(3)
204
(5)

| | |
| --- | --- |
| | Polar Coordinates and Vectors |

209
(24)
209
(3)

| | |
| --- | --- |
| | Graphs of Polar Equations |

212
(4)

| | |
| --- | --- |
| | Polar Form of Complex Numbers; DeMoivre's Theorem |

216
(5)
221
(6)
227
(6)

| | |
| --- | --- |
| | Systems of Equations and Inequalities |

233
(44)
233
(4)

| | |
| --- | --- |
| | Systems of Linear Equations in Two Variables |

237
(3)

| | |
| --- | --- |
| | Systems of Linear Equations in Several Variables |

240
(4)

| | |
| --- | --- |
| | Systems of Linear Equations: Matrices |

244
(7)
251
(5)

| | |
| --- | --- |
| | Inverses of Matrices and Matrix Equations |

256
(7)

| | |
| --- | --- |
| | Determinants and Cramer's Rule |

263
(5)
268
(5)
273
(4)
277
(24)
277
(4)
281
(3)
284
(3)
287
(5)
292
(3)

| | |
| --- | --- |
| | Polar Equations of Conics |

295
(3)

| | |
| --- | --- |
| | Plane Curves and Parametric Equations |

298
(3)
301
(16)

| | |
| --- | --- |
| | Sequences and Summation Notation |

301
(5)
306
(2)
308
(2)
310
(2)
312
(2)
314
(3)

| | |
| --- | --- |
| | Limits: A Preview of Calculus |

317

| | |
| --- | --- |
| | Finding Limits Numerically and Graphically |

317
(5)

| | |
| --- | --- |
| | Finding Limits Algebraically |

322
(4)

| | |
| --- | --- |
| | Tangent Lines and Derivatives |

326
(3)

| | |
| --- | --- |
| | Limits at Infinity; Limits of Sequences |

329
(4)
333