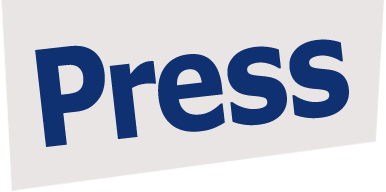 In the News

News Releases

Lexington, KY - Tuesday, July 29, 2014
July 2014 marks fifteen years of business for Lexington-based company eCampus.com. To celebrate this exciting milestone, the textbook etailer launched a nationwide sweepstakes that began Monday, July 28th and will run through Friday, September 12th.
Lexington, KY - Thursday, June 12, 2014
The eCampus.com Marketplace, as a limited time offer, is awarding high-quality, high-volume textbook sellers who register before July 1st, 2014 a reduced commission rate of 14% for three months.
Lexington, KY - Thursday, October 24, 2013
In an effort to help students who didn't buy textbooks at the beginning of the semester save money, eCampus.com's Midterm Mania Sale will offer them the chance to rent any in stock textbook for only $20 while supplies last.