Note: Supplemental materials are not guaranteed with Rental or Used book purchases.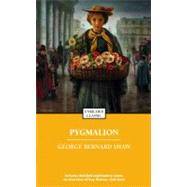 Questions About This Book?
Why should I rent this book?
Renting is easy, fast, and cheap! Renting from eCampus.com can save you hundreds of dollars compared to the cost of new or used books each semester. At the end of the semester, simply ship the book back to us with a free UPS shipping label! No need to worry about selling it back.
How do rental returns work?
Returning books is as easy as possible. As your rental due date approaches, we will email you several courtesy reminders. When you are ready to return, you can print a free UPS shipping label from our website at any time. Then, just return the book to your UPS driver or any staffed UPS location. You can even use the same box we shipped it in!
What version or edition is this?
This is the Reprint edition with a publication date of 8/1/2005.
What is included with this book?
The New copy of this book will include any supplemental materials advertised. Please check the title of the book to determine if it should include any CDs, lab manuals, study guides, etc.
The Used copy of this book is not guaranteed to include any supplemental materials. Typically, only the book itself is included.
The Rental copy of this book is not guaranteed to include any supplemental materials. You may receive a brand new copy, but typically, only the book itself.
Summary
Enduring Literature Illuminated by Practical ScholarshipAn idealistic professor transforms an unsophisticated Cockney girl into a refined young lady in this classic drama set in turn-of-the-century London.This Enriched Classic Edition includes: A concise introduction that gives readers important background information A chronology of the author's life and work A timeline of significant events that provides the book's historical context An outline of key themes and plot points to help readers form their own interpretations Detailed explanatory notes Critical analysis including contemporary and modern perspectives on the work Discussion questions to promote lively classroom and book group interaction A list of recommended related books and films to broaden the reader's experienceEnriched Classics offer readers affordable editions of great works of literature enhanced by helpful notes and insightful commentary. The scholarship provided in Enriched Classics enables readers to appreciate, understand, and enjoy the world's finest books to their full potential.Series edited by Cynthia Brantley Johnson
Excerpts
Introduction
Pygmalion:
Galatea Talks Back
The original story of Pygmalion is drawn from Greek mythology. A sculptor who mistrusted the virtue of women, Pygmalion kept to himself, devoting himself to his art. One day he created a statue of a woman. She was so beautiful, and the sculptor so lonely, that he fell in love with his creation and prayed to the goddess Aphrodite to give him a wife who resembled the statue. Instead, the goddess brought the statue itself to life. The ancient writer Apollodorus, telling his earlier version of the myth, called this statue-turned-woman Galatea.
George Bernard Shaw'sPygmalionis a modern-day retelling of this myth that transforms Galatea from a silent statue to a vibrantly independent woman who talks back to the very teacher who criticizes her speech. Shaw's Galatea, Eliza Doolittle, is a spirited working girl who, in learning to speak like a duchess, displays a fierce intelligence and independence. But Shaw had another reason for writingPygmalion, one that brought him much closer to its mythic origins: his unconsummated passion for the actress Mrs. Patrick (Stella) Campbell. He had seen Campbell play Ophelia in Shakespeare'sHamletfifteen years earlier, and had vowed, like Henry Higgins, to teach that "rapscallionly flower girl" something. It was with the vision of Stella Campbell before him -- the infinitely moldable yet independent actress -- that he created Eliza Doolittle. On an afternoon in June 1912, he readPygmalionaloud to Mrs. Campbell, and by his own account fell in love with her. In a characteristically unsentimental touch, he confessed that this mad love lasted for "very nearly 36 hours," but when the play opened in London in 1914, Stella Campbell played Eliza despite being thirty years older than the character.
Shaw's feelings for his two main characters were complicated. Henry Higgins is not unlike Shaw himself -- brilliant, articulate, and more passionate about his work than anything else. Like Shaw, he is unusually close to his mother and largely uninterested in romance. He can be charming when he wants something, but when he doesn't get what he wants, he can be petulant, arrogant, and bullying. Though it's clear by the end of the play that Higgins is attached to Eliza, he absolutely refuses to make any declaration of love to her. Like Pygmalion, Higgins congratulates himself on "creating" a woman, but unlike the lovelorn sculptor, he refuses to treat her any better than he treats anyone else.
By the time Shaw wrotePygmalionin 1912, he had already produced his incisive comediesMrs. Warren's ProfessionandMajor Barbara. Though they punctured pretension and exposed hypocrisy with typical Shavian wicked wit, high intellectual passion, and boundless energy, their initial reception by English critics was cool. Having observed that it was only after his plays became successes in Europe that the English came to appreciate them, Shaw producedPygmalionin Vienna and Berlin in 1913 before trying it out in London. After its production there in 1914, it became one of Shaw's most popular and frequently produced plays. The 1938 film version gave the play a wider audience and won an Academy Award for its script (cowritten by Shaw). Today Shaw's play is probably best known as the basis for the musicalMy Fair Lady, a huge success on Broadway and, later, as a Hollywood film starring Audrey Hepburn as Eliza. Had Shaw lived to see it, it is doubtful he would have approved of the musical and its sentimental romantic ending. To return to the original is slightly shocking. Despite the enormous changes in women's status and the conventions of romantic love, it remains stubbornly complex, teasing and troubling to us, even in the midst of our laughter.
The Life and Work of George Bernard Shaw
George Bernard Shaw was born in Dublin, Ireland, on July 26, 1856. In 1872 his mother left his father and took their two daughters to London to live with her music teacher. Shaw stayed in Dublin and left school at fifteen to work as a junior clerk in an office. At twenty, Shaw joined his mother in London, where he lived in poverty for ten years and educated himself in the reading room of the British Museum. He wrote five unsuccessful novels and began to ghostwrite music criticism. He later calculated that during those years he made a grand total of £10 (about ฮ) from writing.
Finally, during the 1880s, he made a name for himself as a critic of music, art, and the theater. As a drama critic, Shaw attacked the fashionable plays of the time. InThe Quintessence of Ibsenism(1891) he championed their shocking alternative: the work of the Norwegian playwright Henrik Ibsen, whose plays critiqued the hypocrisy of middle-class life. Shaw's politics at the time were radical: he became a vegetarian, a socialist, and a supporter of women's rights. He was also an early member of the Fabian Society, a group of middle-class socialists who advocated peaceful change rather than revolution. Shaw became a powerful activist for this cause, in such volumes asFabian Essays in Socialism(1889).
Influenced by Ibsen, Shaw produced his first play,Widowers' Houses, in 1892. His next play,Mrs. Warren's Profession, was a sharp comedy about a wealthy woman who had made her fortune as a prostitute; the play examined the hypocrisy of powerful men who condemn prostitutes but use their services. Written in 1893, the play was performed until 1902. In the meantime, Shaw began an extraordinary run of plays that wittily and unflinchingly dissected the fundamental assumptions of his time, includingArms and the Man(1894),Candida(1895),Caesar and Cleopatra(1898),Man and Superman(1903), andMajor Barbara(1905), among many others. Shaw wrote over fifty plays during his long and prolific life. By the time he wrotePygmalion, his twenty-eighth, he was the leading British playwright of his time.
Shaw's private life remains a puzzle to his critics and biographers. Devoted to his mother, his relationships with other women were at best ambiguous. He lost his virginity at age 29, when he was seduced by a widow fifteen years his senior, but he remained seemingly uninterested in sex. Though he married Charlotte Payne-Townshend, an Irish heiress, in 1898, their marriage was celibate. Over the years he carried on several intense platonic infatuations including those with the famous actresses Ellen Terry and Stella Campbell.
World War I started a few months after the opening ofPygmalion, and Shaw, a pacifist, devoted much of his energy to antiwar activities. His first major play after the war,Heartbreak House(1920), was highly critical of the generation that had led Britain into war. In 1920, inspired by the sainthood of Joan of Arc, he wroteSaint Joan(1923), which he considered his best play. He continued to write plays and deliver opinionated talks and screeds until his death. In 1928 he publishedThe Intelligent Woman's Guide to Socialism and Capitalism, and in 1949, he published a puppet play,Shakes versus Shav, a humorous competition between himself and William Shakespeare. After the death of his wife in 1943, he moved to his country home at Ayot St. Lawrence, where he died at the age of 94 on November 2, 1950, after a fall in his garden.
Historical and Literary Context ofPygmalion
The Pygamalion Myth and Modern Theater
The Pygmalion story was well known to British audiences in the nineteenth and twentieth centuries. It had been used in William Morris's poemThe Earthly Paradise(1868-1870) and the comedyPygmalion and Galatea(1871) by W. S. Gilbert (of Gilbert and Sullivan). There were also a number of contemporary melodramas about the transformation of working-class girls into ladies, particularly Dion Boucicault'sGrimaldi; or the Life of an Actress(first produced in London in 1862), about an old actor named Grimaldi who trains a Covent Garden flower girl to be an actress. These musical and melodramatic versions of the story were typical of late Victorian dramatic fare. Shaw's version of the story, however, was deeply influenced by the new theater of Norwegian playwright Henrik Ibsen, the acknowledged father of modern drama, who rejected melodrama and sentimentality in favor of starkly realistic and often tragic stories of middle-class life. Shaw was a champion of Ibsen's work during its long climb out of censorship and scandal, and claimed that seeing an Ibsen play was the thing that made him realize he was meant to write plays. Thus did Shaw's Galatea become a modern working-class girl and his Pygmalion a snob who refuses to fall in love with the woman he claims to have created.
High Society
In Shaw's contemporary early twentieth-century London setting, rigid class distinctions were still observed: although rich young men might be educated for the professions, many still believed themselves superior to those who earned their living in business or "trade." Even in families such as the Eynsford-Hills inPygmalion, whose inherited wealth had dwindled away, no one thought it necessary to train their children for gainful employment. Instead, they clung to privileges and activities they couldn't really afford, such as attending concerts, the theater, and any "at home" afternoons or formal dinners to which they could get invited. Rich women like Mrs. Higgins dressed in elaborate, expensive clothing and favored an overabundance of household decoration. There was little freedom and ease in social relations, and the upper classes showed little or no interest in considering the economics of life or in facing unpleasant facts. It was against this snobbery and willful ignorance that Shaw directed his satire. He set out to prove that high society, with its arbitrary standards of conduct, could be fooled into thinking Eliza a duchess merely because of her speech and appearance.
Language and Language Reform
Pygmalionis, in no small part, informed by the debates of Shaw's day regarding the uses and misuses of the English language. Eliza makes her living selling flowers on the street, largely, say Higgins and Shaw both, because of her Cockney accent. (A Cockney was originally someone from the East End of London, but over time the term has come to refer to any working-class resident of London.) Eliza is barred by her vulgar speech from securing a job in a flower shop, which would be a step up for her. In the Britain of 1912 her outburst in Act III -- "Not bloody likely!" -- was shockingly strong language, and certainly not acceptable in a fashionable Chelsea drawing room. For the first British audiences of the play, it was a jaw-dropper, one Shaw had to fight for with many arguments about dramatic impact and realism.
Shaw also usedPygmalionto pursue his lifelong interest in phonetics and the reform of spelling. Convinced that the alphabet of twenty-six letters did not accurately represent all the sounds of the language, he devised a New Alphabet, in which each letter stood for only one sound. He never succeeded in persuading anyone to adopt his plan, but he continued to air his opinions on language reform regularly throughout his long career.
The Working Class
Pygmalionreflects Shaw's interest as an activist in the welfare of the poor. By 1912, some of the worst exploitative practices of the Industrial Revolution were coming to a close and conditions for the working class had greatly improved, but they still had few advantages. Eliza's slum lodgings, for example, have no heat or hot water. When we first meet her she has never had a complete bath, and has never worn anything to bed other than her underwear. Like many girls of her class and circumstance, she was sent out to earn her own living as soon as she completed her meager nine years of compulsory schooling.
Indeed, although the play remains as witty and entertaining as ever, many of the conditions it describes have changed. World War I had a cataclysmic effect on British culture and the British class system. Partly as a result of the sacrifice of millions of working-class men and women during the war, changes in British life improved the opportunities of the poor. After years of struggle (supported by Shaw, among many others), British women over thirty won the right to vote in 1918, the last year of the war. Ten years later the vote was extended to women over twenty-one. And the new Labour Party (which Shaw helped found in 1900) gave the working class a powerful political voice. Class distinctions remain important in Britain, but these days, a twenty-first-century woman of Eliza's drive and intelligence has fewer obstacles to her success, no matter what her background is. She might still accept the help of a Henry Higgins, and be grateful to him for it, but would a modern Eliza put up with his bullying and condescension and petulance? Not bloody likely.
Supplementary materials copyright © 2005 by Simon & Schuster, Inc.

---

Excerpted from Pygmalion
All rights reserved by the original copyright owners. Excerpts are provided for display purposes only and may not be reproduced, reprinted or distributed without the written permission of the publisher.