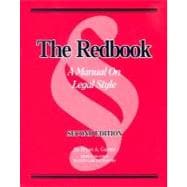 List Price: $48.00
Hurry!
Only one copy
in stock at this price.
In Stock Usually Ships in 24 Hours.

More New and Used
from Private Sellers
Questions About This Book?
Why should I rent this book?
Renting is easy, fast, and cheap! Renting from eCampus.com can save you hundreds of dollars compared to the cost of new or used books each semester. At the end of the semester, simply ship the book back to us with a free UPS shipping label! No need to worry about selling it back.
How do rental returns work?
Returning books is as easy as possible. As your rental due date approaches, we will email you several courtesy reminders. When you are ready to return, you can print a free UPS shipping label from our website at any time. Then, just return the book to your UPS driver or any staffed UPS location. You can even use the same box we shipped it in!
What version or edition is this?
This is the 2nd edition with a publication date of 7/18/2006.
What is included with this book?
The Used copy of this book is not guaranteed to inclue any supplemental materials. Typically, only the book itself is included.
The Rental copy of this book is not guaranteed to include any supplemental materials. You may receive a brand new copy, but typically, only the book itself.
Summary
Provides a comprehensive guide to the essential rules of legal writing. Unlike most style or grammar guides, it focuses on the special needs of legal writers, answering a wide spectrum of questions about grammar and style - both rules as well as exceptions. Also gives detailed, authoritative advice on punctuation, capitalization, spelling, footnotes, and citations, with illustrations in legal context. Designed for law students, law professors, practicing lawyers and judges, the work emphasizes the ways in which legal writing differs from other styles of technical writing. Its how-to sections deal with editing and proofreading, numbers and symbols, and overall document design.
Table of Contents
3
(50)
3
(1)
3
(1)
3
(1)

| | |
| --- | --- |
| | Use commas to separate words or phrases in a series of three or more, and include a comma before the conjunction |

3
(1)
3
(1)
4
(1)
4
(1)

| | |
| --- | --- |
| | Use a comma to separate two independent clauses joined by a coordinating conjunction (and, but, or, nor, for, yet, so) |

4
(1)
4
(1)

| | |
| --- | --- |
| | Compound predicate distinguished |

4
(1)

| | |
| --- | --- |
| | Choice between comma and semicolon |

5
(1)
5
(1)

| | |
| --- | --- |
| | Use a comma to set off an introductory phrase unless the phrase is short and the verb follows it closely |

5
(1)

| | |
| --- | --- |
| | Types of introductory matter |

5
(1)
5
(1)
6
(1)
6
(1)

| | |
| --- | --- |
| | Use commas to set off a nonrestrictive phrase or clause from the rest of the sentence |

6
(1)
6
(1)

| | |
| --- | --- |
| | Nonrestrictive appositive |

6
(1)
6
(1)
7
(1)

| | |
| --- | --- |
| | Use a comma to separate coordinate adjectives and adverbs---that is, the type that modify their target rather than each other |

7
(1)
7
(1)
7
(1)

| | |
| --- | --- |
| | Use a comma to set off a direct quotation of fewer than 50 words, unless the quoted matter is woven into the sentence itself or is introduced by a colon |

8
(1)
8
(1)
8
(1)
8
(1)

| | |
| --- | --- |
| | Do not place a comma where it interferes with the flow of the sentence |

8
(2)
8
(1)

| | |
| --- | --- |
| | Phrase after conjunction or relative pronoun |

8
(1)
9
(1)

| | |
| --- | --- |
| | With nominal abbreviations |

9
(1)
9
(1)

| | |
| --- | --- |
| | In a full date that is written month-day-year, put a comma between the day and the year. Unless the date is being used as an adjective, place a comma after the year if the sentence continues. Do not use a comma with the style day-month-year or month-year |

10
(1)
10
(1)

| | |
| --- | --- |
| | Military and British style |

10
(1)
10
(1)

| | |
| --- | --- |
| | Use a comma to break down numbers of 1,000 and more into sets of three digits |

10
(1)
10
(1)
11
(1)

| | |
| --- | --- |
| | Use a comma (never a semicolon) after the salutation in a personal letter |

11
(1)
11
(1)
11
(1)

| | |
| --- | --- |
| | Consider using a comma where one or more words are omitted but understood in context |

11
(1)
11
(1)
11
(1)
11
(1)
12
(1)
12
(1)

| | |
| --- | --- |
| | Use a semicolon to separate independent clauses that are not joined by a conjunction |

12
(1)
12
(1)
12
(1)
12
(1)
12
(1)

| | |
| --- | --- |
| | Use a semicolon to separate independent clauses if the second clause begins with a conjunctive adverb or transitional expression rather than a conjunction |

13
(1)

| | |
| --- | --- |
| | Common conjunctive adverbs |

13
(1)
13
(1)
13
(1)

| | |
| --- | --- |
| | Use semicolons instead of commas to separate items in a series if any of the items contains an internal comma or if semicolons would make the sentence clearer |

13
(1)
13
(1)
14
(1)
14
(1)

| | |
| --- | --- |
| | Use semicolons to separate items in a series when the items are set off separately, as in a statute or contract |

14
(1)
14
(1)
14
(1)

| | |
| --- | --- |
| | Use a semicolon to separate an appositive or elaboration at the end of a sentence if the matter is introduced by that is, for example, namely, or a similar device |

15
(1)
15
(1)
15
(1)
15
(1)
15
(1)

| | |
| --- | --- |
| | Use a colon to join two separate but directly related clauses or phrases |

15
(1)
15
(1)
16
(1)
16
(1)

| | |
| --- | --- |
| | If what follows the colon is not a complete sentence, do not capitalize the first word; if it is a complete sentence, you may choose to capitalize or not. Whatever style you choose, be consistent |

16
(1)
16
(1)
16
(1)

| | |
| --- | --- |
| | Use a colon to introduce a quotation, list, or statement |

16
(2)
16
(1)
17
(1)
17
(1)
17
(1)
17
(1)
17
(1)

| | |
| --- | --- |
| | Use a colon after the salutation in a formal letter and after each tag line in a memorandum |

18
(1)
18
(1)
18
(1)
18
(1)

| | |
| --- | --- |
| | Use a colon to designate a ratio or analogy |

18
(1)
18
(1)
18
(1)

| | |
| --- | --- |
| | A colon is also used in several ways in citations and references, including citing the case record |

18
(1)
18
(1)
19
(1)
19
(1)
19
(1)

| | |
| --- | --- |
| | Use double quotation marks around a run-in quotation shorter than 50 words or five lines, but not around a block quotation |

19
(1)
19
(1)
19
(1)
20
(1)
20
(1)

| | |
| --- | --- |
| | Use single quotation marks around a quotation within a marked quotation, and alternate double and single quotation marks for more deeply nested quotations |

20
(1)
20
(1)
20
(1)
20
(1)

| | |
| --- | --- |
| | Use quotation marks around a word or phrase that is being referred to as a term, or else italicize it |

21
(1)
21
(1)
21
(1)

| | |
| --- | --- |
| | Use quotation marks to mean ``so-called'' or (more negatively) to mean ``so-called-but-not-really'' |

21
(1)
21
(1)
21
(1)
21
(1)
22
(1)
22
(1)
22
(1)

| | |
| --- | --- |
| | Place other punctuation marks correctly in relation to quotation marks: periods and commas go inside; semicolons and colons go outside; and question marks and exclamation marks go inside only if they are part of the quoted matter |

22
(2)
22
(1)
22
(1)

| | |
| --- | --- |
| | With question mark or exclamation mark |

23
(1)
23
(1)
24
(1)
24
(1)

| | |
| --- | --- |
| | Use parentheses to set off extraneous matter (such as an explanation, reference, or comment) in a sentence or paragraph |

24
(1)
24
(1)
24
(1)

| | |
| --- | --- |
| | Use parentheses to define a quick reference for a longer name |

25
(1)
25
(1)
25
(1)
25
(1)
26
(1)

| | |
| --- | --- |
| | Use parentheses to set off numbers and letters that denote subparts |

26
(1)
26
(1)
26
(1)
27
(1)
27
(1)

| | |
| --- | --- |
| | Use parentheses in citations as prescribed by the citation manual you follow |

27
(1)
27
(1)
27
(1)
27
(1)

| | |
| --- | --- |
| | Punctuate and capitalize parenthetical matter correctly |

28
(1)
28
(1)
28
(1)
29
(1)
29
(1)

| | |
| --- | --- |
| | Bracket an editorial remark or clarification inside a quotation |

29
(1)
29
(1)
29
(1)
29
(1)

| | |
| --- | --- |
| | Use brackets to indicate that part of a word has been omitted or that one or more characters have been changed |

30
(1)

| | |
| --- | --- |
| | Omissions and substitutions |

30
(1)
30
(1)
30
(1)
30
(1)

| | |
| --- | --- |
| | In legal writing---as opposed to in other types of writing---do not use brackets as subordinate parentheses inside parenthetical matter |

31
(1)
31
(1)

| | |
| --- | --- |
| | Rephrasing or paraphrasing |

31
(1)
31
(1)
31
(1)

| | |
| --- | --- |
| | Use three ellipsis dots to indicate the omission of one or more words inside a quotation |

32
(1)
32
(1)
32
(1)

| | |
| --- | --- |
| | Use four dots (three ellipsis dots and a period, all identical) to indicate the omission of either (1) the end of a sentence, or (2) matter after a completed sentence when the quotation continues. Use a space before the first dot only if the matter that was omitted was the end of a sentence |

32
(1)
32
(1)
33
(1)

| | |
| --- | --- |
| | Do not use ellipsis dots at the beginning of a quotation or where the quoted matter is worked into the syntax of the main sentence |

33
(1)

| | |
| --- | --- |
| | Start of sentence omitted |

33
(1)
33
(1)

| | |
| --- | --- |
| | Keep the ellipses dots standard by using hard spaces and the correct typographic elements |

33
(1)
33
(1)
34
(1)

| | |
| --- | --- |
| | Ellipsis dots can indicate an unfinished sentence that trails off |

34
(1)
34
(1)
34
(1)
34
(1)
34
(1)

| | |
| --- | --- |
| | Use an em-dash---or a pair of em-dashes as required by sentence structure---to give matter that is independent of the main sentence more emphasis than parentheses would provide |

35
(1)

| | |
| --- | --- |
| | Setting off words at beginning or end of sentence |

35
(1)
35
(1)
35
(1)

| | |
| --- | --- |
| | Use an em-dash---or multiple em-dashes---in several conventions to indicate missing information |

35
(1)
35
(1)

| | |
| --- | --- |
| | In dates. Use an em-dash after the birth year in a biographical reference to indicate that the person is still alive |

36
(1)
36
(1)
36
(1)
36
(1)
36
(1)
36
(1)
36
(1)

| | |
| --- | --- |
| | Use an en-dash to designate a span from one value to another, but avoid it to stand for to if the word from is used |

37
(1)
37
(1)
37
(1)

| | |
| --- | --- |
| | Use an en-dash to join two terms of equal weight |

37
(1)
37
(1)
37
(1)

| | |
| --- | --- |
| | Follow the established convention within a given jurisdiction to use the en-dash to join sections or chapters and subparts |

37
(1)
37
(1)
38
(1)
38
(1)
38
(1)
38
(1)

| | |
| --- | --- |
| | Hyphenate a phrasal adjective that appears before a noun or pronoun unless it falls within one of several narrow exceptions |

38
(3)
38
(1)
39
(1)
39
(1)
39
(1)
39
(1)
39
(1)

| | |
| --- | --- |
| | With multiple first elements |

40
(1)

| | |
| --- | --- |
| | Common legal wordings that contain phrasal adjectives |

40
(1)

| | |
| --- | --- |
| | Use a hyphen with numbers to join two-word spelled-out numbers from 21 to 99 and to write fractions unless one of the numbers is already hyphenated |

41
(1)
41
(1)
41
(1)
41
(1)

| | |
| --- | --- |
| | Use a hyphen to break a word between syllables at the end of a line |

41
(1)
41
(1)
42
(1)

| | |
| --- | --- |
| | Use a hyphen to show that you are referring to a prefix, suffix, letter, or letters in a word; to indicate syllabification; and to show that a word is being spelled out |

42
(1)
42
(1)
42
(1)
42
(1)

| | |
| --- | --- |
| | Avoid using a hyphen after a routine prefix---but note the exceptions |

42
(1)
42
(1)
42
(1)
42
(1)
42
(1)
43
(1)
43
(1)

| | |
| --- | --- |
| | Use a period to end a declaratory statement, an indirect question, or a request |

43
(1)
43
(1)
43
(1)
43
(1)

| | |
| --- | --- |
| | With declaratory sentence |

43
(1)

| | |
| --- | --- |
| | Use periods after letters or numbers in an outline or list |

44
(1)
44
(1)
44
(1)
44
(1)

| | |
| --- | --- |
| | Use a period after a heading only if the heading is run in with text or is a complete sentence |

44
(1)
44
(1)
44
(1)
44
(1)
44
(1)

| | |
| --- | --- |
| | Use a period after most abbreviations, but not after most contracted abbreviations |

44
(1)
44
(1)
45
(1)
45
(1)
45
(1)
45
(1)

| | |
| --- | --- |
| | Avoid periods after letters in an acronym or initialism unless a different style is required by your court's citation rules or preferred by local practice |

45
(1)
45
(1)
45
(1)
46
(1)
46
(1)

| | |
| --- | --- |
| | Use a question mark to end an interrogative sentence |

46
(1)
46
(1)
46
(1)
46
(1)
46
(1)
46
(1)
46
(1)

| | |
| --- | --- |
| | Use a question mark after a questioning word, phrase, or clause contained in the main sentence but separated from it by parentheses or em-dashes |

46
(1)
46
(1)

| | |
| --- | --- |
| | No second terminal punctuation |

47
(1)

| | |
| --- | --- |
| | Use a question mark in parentheses to indicate uncertainty about what immediately precedes it |

47
(1)
47
(1)
47
(1)
47
(1)
47
(1)

| | |
| --- | --- |
| | Use an exclamation mark to end a sentence that expresses a demand, surprise, danger, stress, or some other intense emotion |

47
(1)
47
(1)

| | |
| --- | --- |
| | In place of question mark |

47
(1)

| | |
| --- | --- |
| | Use an exclamation mark after an exclamatory interjection |

47
(1)
47
(1)

| | |
| --- | --- |
| | No mark with vocative ``O'' |

47
(1)

| | |
| --- | --- |
| | An exclamation mark in parentheses may indicate feigned shock at or mockery of what immediately precedes it |

48
(1)
48
(1)
48
(1)
48
(1)
48
(1)

| | |
| --- | --- |
| | Use an apostrophe to form the possessive case |

49
(1)
49
(1)
49
(1)

| | |
| --- | --- |
| | Use an apostrophe to mark a contraction: it represents omitted letters (or numbers in a date) |

49
(1)
49
(1)
49
(1)
49
(1)

| | |
| --- | --- |
| | Use an apostrophe (followed by s) to form the plural of letters, single-digit numbers, symbols, and some abbreviations |

50
(1)

| | |
| --- | --- |
| | Incorrect and correct uses |

50
(1)

| | |
| --- | --- |
| | With lowercase abbreviations |

50
(1)
50
(1)
50
(1)

| | |
| --- | --- |
| | Use a slash in a limited number of grammatical conventions; where alternative punctuation is appropriate, avoid the slash |

50
(1)
50
(1)
50
(1)
50
(1)
51
(1)
51
(1)
51
(1)
51
(1)
51
(1)
51
(1)

| | |
| --- | --- |
| | Use bullets to create visual appeal in setting out important lists |

51
(1)
51
(1)
52
(1)
52
(1)
52
(1)
52
(1)

| | |
| --- | --- |
| | Avoid bullets if the subparts marked by them will need to be cited |

52
(1)
52
(1)

| | |
| --- | --- |
| | Numbers or letters instead |

52
(1)
53
(16)
53
(1)

| | |
| --- | --- |
| | Use lowercase unless a rule calls for capitalization |

53
(1)
53
(1)
53
(1)
54
(1)

| | |
| --- | --- |
| | Capitalize the first word in a sentence |

54
(1)
54
(1)
54
(1)
54
(1)

| | |
| --- | --- |
| | Capitalize the first word of a direct quotation if it is a full sentence and formally introduced; do not capitalize if it is a partial sentence, is grammatically woven into the main sentence, or is introduced by the conjunction that. Do not capitalize an indirect quotation |

54
(1)
54
(1)
54
(1)
55
(1)
55
(1)
55
(1)

| | |
| --- | --- |
| | Capitalization of original |

55
(1)

| | |
| --- | --- |
| | Capitalize the first word in a direct question, even if it does not begin the sentence |

55
(1)
55
(1)

| | |
| --- | --- |
| | Indirect question distinguished |

56
(1)

| | |
| --- | --- |
| | Capitalize proper nouns---usually, the names of people and places or the titles of statutes, books, articles, and the like |

56
(1)
56
(1)
56
(1)
56
(1)
56
(1)
56
(1)
56
(1)

| | |
| --- | --- |
| | Capitalize short-form proper nouns |

57
(1)
57
(1)

| | |
| --- | --- |
| | Specific governmental acts |

57
(1)
57
(1)

| | |
| --- | --- |
| | Follow established conventions in capitalizing adjectives formed from proper nouns |

57
(1)
57
(1)
57
(1)
58
(1)
58
(1)
58
(1)
58
(1)
58
(1)

| | |
| --- | --- |
| | Capitalize up-style headings |

58
(1)
58
(1)
59
(1)

| | |
| --- | --- |
| | Hyphenated and open compounds |

59
(1)

| | |
| --- | --- |
| | Make initialisms and acronyms (words and abbreviated names formed from the initials or parts of other words) all caps unless an exception applies |

59
(1)
59
(1)
59
(1)
59
(1)
60
59
(1)

| | |
| --- | --- |
| | Capitalize the word court in reference to (1) the United States Supreme Court; (2) the highest tribunal in the jurisdiction whose laws govern the outcome, such as a state supreme court; and (3) the court you are addressing, even if it is the lowest court within its jurisdiction |

60
(1)
60
(1)
60
(1)

| | |
| --- | --- |
| | Capitalize a geographic term if it is part of a proper name or, by custom, if it denotes a well-defined region or area, but not if it merely denotes a direction or position |

60
(1)
60
(1)
60
(1)

| | |
| --- | --- |
| | Descriptive or identifying terms |

61
(1)
61
(1)
61
(1)

| | |
| --- | --- |
| | Capitalize calendar terms that are proper nouns, but not those that are generic terms |

61
(1)
61
(1)
61
(1)
61
(1)

| | |
| --- | --- |
| | Capitalize titles of honor or respect |

62
(1)
62
(1)
62
(1)
62
(1)
62
(1)
62
(1)
62
(1)
63
(1)

| | |
| --- | --- |
| | Capitalize a word or phrase that denotes an important epoch or historical event |

63
(1)
63
(1)
63
(1)
63
(1)

| | |
| --- | --- |
| | Capitalize the name of anything personified |

63
(1)
63
(1)
63
(1)
63
(1)

| | |
| --- | --- |
| | Capitalize to show irony or mockery |

64
(1)
64
(1)
64
(1)
64
(1)
64
(1)
64
(1)
64
(1)
65
(1)
65
(1)
65
(1)

| | |
| --- | --- |
| | Use caps and small caps (uppercase letters about as small as most lowercase letters) when a citation-system rule or other directive requires them or when the usage is conventional |

65
(2)
65
(1)
66
(1)
66
(1)
66
(1)
66
(1)
66
(1)
67
(1)

| | |
| --- | --- |
| | Follow any special rules that may require caps and small caps |

67
(2)
67
(1)
68
(1)
68
(1)
68
(1)

| | |
| --- | --- |
| | Italics, Boldface, and Underlining |

69
(8)
69
(1)

| | |
| --- | --- |
| | Use italics (preferably not underlining) to show emphasis |

69
(1)
69
(1)
70
(1)
70
(1)

| | |
| --- | --- |
| | Use italics for foreign words and phrases that have not been anglicized |

70
(1)
70
(1)
70
(1)

| | |
| --- | --- |
| | Use italics to signal that a letter, word, or phrase is being used as a term---when defining it, for example---rather than for its meaning |

71
(1)

| | |
| --- | --- |
| | Preferred to quotation marks |

71
(1)
71
(1)
71
(1)

| | |
| --- | --- |
| | Use italics for case names |

71
(1)
71
(1)
72
(1)
72
(1)

| | |
| --- | --- |
| | Use italics for the titles of books and other publications, and (only in legal writing) for the titles of articles |

72
(1)
72
(1)
72
(1)
72
(1)

| | |
| --- | --- |
| | Use italics for citation signals |

73
(1)
73
(1)

| | |
| --- | --- |
| | Signals as sentence elements |

73
(1)

| | |
| --- | --- |
| | Use italics to report subsequent history in a citation, but not for other information |

73
(1)
73
(1)
73
(1)

| | |
| --- | --- |
| | When a word or phrase within italicized matter should itself be italicized, make it roman instead |

73
(1)

| | |
| --- | --- |
| | Toggle between roman and italics |

73
(1)
73
(1)

| | |
| --- | --- |
| | Do not italicize a punctuation mark after italicized matter unless it is a part of the matter itself |

74
(1)
74
(1)
74
(1)

| | |
| --- | --- |
| | Despite all the earlier rules, do not overuse italics |

74
(1)
74
(1)

| | |
| --- | --- |
| | Ineffective when overused |

74
(1)
75
(1)
75
(1)

| | |
| --- | --- |
| | Reserve boldface type for headings |

75
(1)
75
(1)
75
(1)

| | |
| --- | --- |
| | Use italics for names of ships, spacecraft, and other vessels |

76
(1)
76
(1)
76
(1)
77
(12)
77
(1)

| | |
| --- | --- |
| | Follow court rules in formatting all documents to be filed in court |

77
(1)
77
(1)
77
(1)
77
(1)

| | |
| --- | --- |
| | Choose a readable font that is appropriate for the document |

77
(1)
77
(1)
78
(1)
78
(1)

| | |
| --- | --- |
| | Never use more than two fonts in a document |

78
(1)
78
(1)
79
(1)

| | |
| --- | --- |
| | Use an appropriate type size |

79
(1)
79
(1)
79
(1)
79
(1)
80
(1)

| | |
| --- | --- |
| | Use white space purposefully |

80
(1)
80
(1)
80
(1)
80
(1)
80
(1)

| | |
| --- | --- |
| | Leave a little more room in your margins than you are required to |

80
(1)
80
(1)
81
(1)
81
(1)
81
(1)

| | |
| --- | --- |
| | Use initial indents of a quarter of an inch or so; use the tab key or automatic paragraph formatting to keep them consistent |

81
(1)
81
(1)
81
(1)
81
(1)
81
(1)

| | |
| --- | --- |
| | Use hanging indents on contracts, statutes, and other documents with numbered and lettered subparts |

81
(1)
81
(1)

| | |
| --- | --- |
| | Purpose of hanging indents |

81
(1)
82
(1)
82
(1)

| | |
| --- | --- |
| | Avoid full justification; set text flush left |

82
(1)
82
(1)
82
(1)
82
(1)

| | |
| --- | --- |
| | Reserve centering and flush-right alignments for special uses |

82
(1)
82
(1)
83
(1)
83
(1)

| | |
| --- | --- |
| | Use even forward-spacing in your documents: one space between words and one space after punctuation marks (including colons and periods) |

83
(1)
83
(1)

| | |
| --- | --- |
| | Word processors and flexibility |

83
(1)

| | |
| --- | --- |
| | Use a hard (nonbreaking) space to avoid breaking lines at inappropriate places |

83
(1)
83
(1)
83
(1)
84
(1)

| | |
| --- | --- |
| | Mark the beginning of a paragraph by tab-indenting the first line. In a single-spaced document, leave an extra line between paragraphs |

84
(1)
84
(1)
84
(1)
84
(1)
84
(1)

| | |
| --- | --- |
| | To ensure that the indentation is consistent throughout the document, use a tab instead of the spacebar for indenting |

84
(1)
84
(1)
84
(1)

| | |
| --- | --- |
| | Avoid adjusting a font's spacing or width |

85
(1)
85
(1)
85
(1)
85
(1)
85
(1)

| | |
| --- | --- |
| | Prefer single-spaced documents in-house, but for court filings always follow rules and customs that require double-spacing |

85
(1)

| | |
| --- | --- |
| | Advantages of single-spacing |

85
(1)

| | |
| --- | --- |
| | Disadvantages of double-spacing |

85
(1)
85
(1)

| | |
| --- | --- |
| | Double-space draft documents to make them easier to edit |

86
(1)
86
(1)
86
(1)

| | |
| --- | --- |
| | Avoid awkward page breaks |

86
(1)
86
(1)
86
(1)
86
(1)

| | |
| --- | --- |
| | Make the hierarchy of headings clear to the reader by using a combination of outlining tags, capitalization style, type style, and type size |

86
(1)
86
(1)

| | |
| --- | --- |
| | Decimal tags for legal drafting |

86
(1)
86
(1)
86
(1)
87
(1)
87
(1)
87
(1)
87
(1)

| | |
| --- | --- |
| | Cascading hanging indents in legal drafting |

87
(1)

| | |
| --- | --- |
| | Except for short top-level section headings, which may be centered, prefer headines to be set flush left and single-spaced, with a tight hanging indent |

87
(1)
87
(1)
87
(1)
87
(1)
87
(1)

| | |
| --- | --- |
| | Use headings and subheadings to help the reader follow the structure of your document. Use a little extra space above breaks to help divide up the text |

88
(1)
88
(1)
88
(1)
88
(1)
89
(10)
89
(1)

| | |
| --- | --- |
| | Be consistent about when to use numerals and when to spell out numbers in text---preferably spelling out one to ten and using numerals for 11 and above |

89
(1)
89
(1)
89
(1)
89
(1)
90
(1)

| | |
| --- | --- |
| | If one item of a kind should be in numerals, then use numerals for all items of that kind in the immediate context |

90
(1)
90
(1)
90
(1)

| | |
| --- | --- |
| | If two numbers that are not of the same kind appear next to each other, one (usually the first) should be spelled out to avoid confusion |

90
(1)
90
(1)
90
(1)

| | |
| --- | --- |
| | Avoid beginning a sentence with a number; if you must use a number to begin a sentence, spell it out |

90
(1)
90
(1)
90
(1)
91
(1)

| | |
| --- | --- |
| | Use numerals for statute, volume, chapter, section, and subsection numbers; in tables; in dates and times; for money; with units of measurement; in decimals; and in names of roads, military divisions, and the like |

91
(1)
91
(1)
91
(1)
91
(1)

| | |
| --- | --- |
| | Spell out a large number that is used as an exaggeration or an idiomatic phrase |

92
(1)
92
(1)
92
(1)

| | |
| --- | --- |
| | For a number in the millions or more (especially if precision is not required), round it off and spell out million, billion, etc. |

92
(1)
92
(1)
92
(1)
92
(1)
92
(1)

| | |
| --- | --- |
| | In legal citations, spell the ordinal numerals 2d and 3d, not 2nd and 3rd |

92
(1)
92
(1)
92
(1)

| | |
| --- | --- |
| | Be careful not to allow any ambiguity when writing numbers |

93
(1)
93
(1)
93
(1)

| | |
| --- | --- |
| | Use a comma to separate large whole-number digits into sets of three, from the right, but do not use commas in room numbers, telephone numbers, highway numbers, military time, years, or other serial numbers, or in page numbers shorter than five digits |

93
(1)
93
(1)
93
(1)
94
(1)
94
(1)

| | |
| --- | --- |
| | Use an en-dash (or a hyphen) to signal an inclusive range of numbers; do not use the words from or between in front of numbers connected by an en-dash |

94
(1)

| | |
| --- | --- |
| | Using ``from'' and ``between'' |

94
(1)

| | |
| --- | --- |
| | Avoiding multiple en-dashes |

94
(1)
94
(1)
94
(1)

| | |
| --- | --- |
| | Be careful about using apostrophes with numbers |

94
(1)
94
(1)
95
(1)

| | |
| --- | --- |
| | Elide to two digits the second number in a range of pages if the numbers are three or more digits long, but do not elide numbers in a range of sections or paragraphs, a range of measurements, or a span of years |

95
(1)
95
(1)
95
(1)
95
(1)
95
(1)

| | |
| --- | --- |
| | Use the simplest appropriate forms for times, dates, and money |

95
(1)

| | |
| --- | --- |
| | Unless needed for accuracy |

95
(1)
96
(1)

| | |
| --- | --- |
| | When spelling out numbers, hyphenate only the two-word numbers below 100; do not use and except when expressing cents |

96
(1)
96
(1)
96
(1)

| | |
| --- | --- |
| | Hyphenate spelled-out fractions unless one of the terms is itself hyphenated |

96
(1)
96
(1)
96
(1)

| | |
| --- | --- |
| | Use Roman numerals sparingly and according to convention |

97
(2)
97
(1)
97
(1)
97
(1)
97
(2)
99
(4)
99
(1)

| | |
| --- | --- |
| | When referring to a specific section or paragraph number, use the symbol § (section) or ¶ (paragraph) in text and citations, unless the symbol would start a sentence |

99
(1)
99
(1)
99
(1)

| | |
| --- | --- |
| | Pluralize some typographic symbols by doubling them. So when referring to two or more sections or paragraphs, use the double symbol §§ or ¶¶ |

100
(1)

| | |
| --- | --- |
| | Exception with subsections |

100
(1)
100
(1)

| | |
| --- | --- |
| | Use the symbols $, ¢, %, and ° with numerals in text; spell out the words when used alone |

100
(1)
100
(1)
100
(1)
100
(1)
101
(1)
101
(1)

| | |
| --- | --- |
| | Use an ampersand in a business name, in a case citation, and in a citation to a work by two or more authors |

101
(1)
101
(1)
101
(1)
102
(1)

| | |
| --- | --- |
| | Do not use a trademark or copyright symbol in text |

102
(1)
102
(1)
102
(1)
102
(1)
103
(20)
103
(1)
103
(1)

| | |
| --- | --- |
| | Always use your computer's spell-checker, but never rely on it alone |

103
(1)
103
(1)
103
(1)
103
(1)
103
(1)

| | |
| --- | --- |
| | Use an up-to-date dictionary; preferably, everyone in an organization should use the same one |

104
(1)
104
(1)
104
(1)

| | |
| --- | --- |
| | Keep a list of the words you have trouble with; update it regularly and keep it handy |

104
(1)
104
(1)
104
(1)

| | |
| --- | --- |
| | Know the elementary spelling rules |

104
(1)
104
(1)

| | |
| --- | --- |
| | Silent ``-e'' and suffixes |

104
(1)

| | |
| --- | --- |
| | ``-y'' ending and suffixes |

105
(1)
105
(1)

| | |
| --- | --- |
| | ``-ic'' ending and suffixes |

105
(1)

| | |
| --- | --- |
| | Avoid hyphens with most prefixes and suffixes |

105
(1)
105
(1)
106
(1)
106
(1)
106
(1)
106
(1)
106
(1)
106
(1)
106
(1)
106
(1)

| | |
| --- | --- |
| | Form the plural of most regular nouns by adding -s or -es |

106
(1)
106
(1)
106
(1)
106
(1)
106
(1)
107
(1)
107
(1)
107
(1)

| | |
| --- | --- |
| | Check the spelling of the plural forms of foreign terms; in most instances, prefer the anglicized form if one exists |

107
(1)
107
(1)
107
(1)
107
(1)
108
(1)
108
(1)

| | |
| --- | --- |
| | ``-ex'' or ``-ix'' ending |

108
(1)
108
(1)
108
(1)

| | |
| --- | --- |
| | In general, form the plural of a compound noun by pluralizing the main element |

108
(1)
108
(1)
108
(1)
108
(1)
109
(1)
109
(1)
109
(1)

| | |
| --- | --- |
| | Follow a consistent style in forming the plurals of letters, words used as words (rather than for their meaning), numbers, and abbreviations |

109
(1)
109
(1)
109
(1)
109
(1)
109
(1)
109
(1)
109
(1)
109
(1)
110
(1)

| | |
| --- | --- |
| | Add -'s to the end of a word to form the possessive of (1) a singular noun, or (2) a plural noun that does not end in an s or z sound (always an irregular plural) |

110
(1)
110
(1)
110
(1)
110
(1)
110
(1)
110
(1)

| | |
| --- | --- |
| | Singular name, plural form |

110
(1)
110
(1)
110
(1)

| | |
| --- | --- |
| | Add an apostrophe to the end of a word to form the possessive of a plural noun that ends in an s or z sound |

111
(1)
111
(1)
111
(1)

| | |
| --- | --- |
| | Do not use apostrophes with possessive pronouns or who |

111
(1)

| | |
| --- | --- |
| | Confused with contractions |

111
(1)
111
(1)

| | |
| --- | --- |
| | With phrases, form the possessive on the last word |

111
(1)
111
(1)

| | |
| --- | --- |
| | Contrasted with compound plurals |

111
(1)
111
(1)

| | |
| --- | --- |
| | Use the same rules for numbers and abbreviations |

111
(1)
111
(1)
111
(1)
112
(1)
112
(1)

| | |
| --- | --- |
| | A compound formed by two nouns of equal importance is likely to be closed |

112
(1)
112
(1)
112
(1)
112
(1)

| | |
| --- | --- |
| | The combination of an adjective and a noun is usually open |

113
(1)
113
(1)
113
(1)

| | |
| --- | --- |
| | Combine words of equal importance with an en-dash |

113
(1)
113
(1)
113
(1)
113
(1)

| | |
| --- | --- |
| | When a noun is joined with a preceding preposition or adverb, the compound is usually closed |

113
(1)
113
(1)
113
(1)

| | |
| --- | --- |
| | When a noun is joined to a gerund, it is usually hyphenated |

113
(1)
113
(1)
113
(1)
113
(1)
114
(1)

| | |
| --- | --- |
| | When a verb is coupled with a preposition or adverb, it is open, but a noun derived from the same form is either closed (usually) or hyphenated |

114
(1)
114
(1)
114
(1)
114
(1)

| | |
| --- | --- |
| | When a verb is joined to a preceding preposition or adverb, the resulting word is closed; words formed this way do not serve as nouns |

114
(1)
114
(1)
114
(1)

| | |
| --- | --- |
| | A verb formed from a compound noun often takes the same form as the noun |

115
(1)
115
(1)
115
(1)
115
(1)

| | |
| --- | --- |
| | For many other terms, no reliable principles apply; use a current dictionary to check the spelling |

115
(1)
115
(1)
115
(1)
115
(1)
115
(1)
115
(1)

| | |
| --- | --- |
| | American vs. British Spelling |

115
(1)

| | |
| --- | --- |
| | Be aware of variations in American and British spelling. For the most part, the differences fall into one of several categories |

115
(2)
115
(1)
116
(1)
116
(1)

| | |
| --- | --- |
| | Doubling the final ``-l'' |

116
(1)
117
(1)
117
(1)
117
(1)
117
(1)
118
117
(1)

| | |
| --- | --- |
| | Be wary of common misspellings. Below are the correct spellings of the most frequently misspelled words in the language |

118
(5)
123
(12)
123
(1)

| | |
| --- | --- |
| | Choose a citation system and stick to its essential conventions throughout a particular writing |

123
(1)
123
(1)
123
(1)
123
(1)
124
(1)

| | |
| --- | --- |
| | If court rules, journal guidelines, or any other directives conflict with the citation system you use, follow the directives |

124
(1)
124
(1)
124
(1)

| | |
| --- | --- |
| | Learn the fundamental rules of how to cite authority. But don't get so lost in the minutiae that you forget why they exist: to help the reader check your research |

124
(1)
124
(1)
125
(1)

| | |
| --- | --- |
| | Cite the record unobtrusively |

125
(1)
125
(1)
125
(1)
125
(1)

| | |
| --- | --- |
| | Choose which precedents to cite based on authority, hierarchy, freshness, and clarity of reasoning. Avoid string citations |

125
(1)
125
(1)
125
(1)
125
(1)
125
(1)
126
(1)
126
(1)

| | |
| --- | --- |
| | Use abbreviations as required by your citation system in the first full citation |

126
(1)
126
(1)
126
(1)

| | |
| --- | --- |
| | Use short-form citations after the first full citation |

126
(1)
126
(1)
126
(1)

| | |
| --- | --- |
| | Use pinpoint citations when quoting, paraphrasing, or referring to a specific part of an opinion |

127
(1)
127
(1)

| | |
| --- | --- |
| | Pinpoint citation to first page |

127
(1)
127
(1)
127
(1)
127
(1)
127
(1)
127
(1)
127
(1)

| | |
| --- | --- |
| | Avoid infra, supra, op. cit., loc. cit., and similar abbreviations to refer to a citation that appears elsewhere in the writing |

128
(1)
128
(1)
128
(1)
128
(1)

| | |
| --- | --- |
| | When citing sequential pages, sections, paragraphs, or similar elements, use an en-dash to elide the numerals. If you elide page numbers of three or more digits, always show two digits after the en-dash |

128
(1)

| | |
| --- | --- |
| | When citing a concurring, dissenting, en banc, or plurality opinion, include the type of opinion in parentheses immediately after the court and year but before any other parenthetical information. Identify the author of a concurrence or dissent |

128
(1)
128
(1)
129
(1)
129
(1)
129
(1)

| | |
| --- | --- |
| | Space parenthetical explanations or quotations correctly in relation to the rest of the citation |

129
(1)
129
(1)
129
(1)

| | |
| --- | --- |
| | If parenthetical matter is given with a citation, it should appear before the subsequent history |

130
(1)
130
(1)
130
(1)

| | |
| --- | --- |
| | Use the correct signal to show the relationship between a textual statement and the material cited |

130
(2)
130
(1)
131
(1)
131
(1)
132
(1)
132
(1)

| | |
| --- | --- |
| | Do what you reasonably can to condense citations |

132
(1)
132
(1)
132
(1)
132
(1)

| | |
| --- | --- |
| | Avoid parallel citations unless local rules require them |

132
(1)
132
(1)
132
(1)
132
(1)

| | |
| --- | --- |
| | Use a parenthetical note if an explanation would explain how the citation supports the argument |

132
(1)
132
(1)
133
(1)
133
(1)
133
(1)
133
(1)

| | |
| --- | --- |
| | Never trust the citations in another document. Always verify from original sources |

133
(1)
133
(1)
134
(1)
134
(1)
134
(1)

| | |
| --- | --- |
| | Before you submit your writing to anyone else, double-check your citations to ensure that the citation form and subsequent history are correct |

134
(1)
134
(1)
134
(1)

| | |
| --- | --- |
| | If no legal-citation manual explains how to cite some material, such as an electronic or Internet source, consult a current nonlegal style manual |

134
(1)
134
(1)
134
(1)
135
(8)
135
(1)

| | |
| --- | --- |
| | Follow whatever prescriptions are set down in court rules, journal guidelines, or any other controlling directives |

135
(1)
135
(1)
135
(1)

| | |
| --- | --- |
| | Set footnotes in smaller type than the text, and single-space them |

135
(1)
135
(1)
135
(1)

| | |
| --- | --- |
| | Use sequential numbering for footnotes throughout most documents |

136
(1)
136
(1)
136
(1)
136
(1)

| | |
| --- | --- |
| | Put the superscript footnote number after all punctuation marks except a dash and, sometimes, a closing parenthesis |

136
(1)
136
(1)
136
(1)
136
(1)

| | |
| --- | --- |
| | Never use more than one superscript in the same place |

137
(1)
137
(1)
137
(1)

| | |
| --- | --- |
| | Consolidate multiple sources into one footnote when possible |

137
(1)
137
(1)
138
(1)
138
(1)

| | |
| --- | --- |
| | Never use footnotes to evade page-limit restrictions |

138
(1)
138
(1)
138
(1)

| | |
| --- | --- |
| | Minimize substantive footnotes |

139
(4)
139
(1)
139
(1)

| | |
| --- | --- |
| | Ignoring arguments in footnotes |

139
(4)

| | |
| --- | --- |
| | Part 2: Grammar, Usage, and Editing |

143
(40)
143
(1)
143
(1)
143
(1)

| | |
| --- | --- |
| | Ensure that related nouns agree in number |

144
(1)
144
(1)
144
(1)

| | |
| --- | --- |
| | Indicate joint possession by making only the final noun in the series possessive; indicate separate possession by making each noun in a series possessive |

144
(1)
144
(1)
144
(1)

| | |
| --- | --- |
| | Use the possessive case with a noun when the sense is a measurement of time or value, but consider recasting the sentence with a phrasal adjective instead |

144
(1)
144
(1)
145
(1)

| | |
| --- | --- |
| | Use the double-possessive construction (of---'s) with a noun to shift perspective to the object: the focus is on the object's relationship to the subject of the preposition, not the other way around |

145
(1)
145
(1)
145
(1)
145
(1)

| | |
| --- | --- |
| | Ensure that an appositive agrees with and directly follows the noun or noun phrase that it identifies or supplements; if it is nonrestrictive, set it off with commas, parentheses, or em-dashes |

145
(1)
145
(1)
146
(1)
146
(1)

| | |
| --- | --- |
| | Be careful about irregular plurals |

146
(1)
146
(1)
147
(1)
147
(1)
147
(1)
147
(1)
147
(1)
147
(1)

| | |
| --- | --- |
| | Make the grammatical antecedent of a pronoun the noun that (1) precedes the pronoun most closely, and (2) agrees in number, gender, and person with that pronoun |

148
(3)
148
(1)
148
(1)
148
(1)

| | |
| --- | --- |
| | Conjunctive compound antecedent |

148
(1)

| | |
| --- | --- |
| | Disjunctive compound antecedent |

148
(1)

| | |
| --- | --- |
| | Disjunctive with mixed antecedents |

149
(1)
149
(1)

| | |
| --- | --- |
| | Singular indefinite pronoun |

149
(1)

| | |
| --- | --- |
| | Plural indefinite pronoun |

149
(1)

| | |
| --- | --- |
| | Other indefinite pronouns |

149
(1)
150
(1)
150
(1)
150
(1)
150
(1)
150
(1)
150
(1)
151
(1)
151
(1)
151
(1)
151
(1)
151
(1)

| | |
| --- | --- |
| | Make pronoun references unambiguous |

151
(1)
151
(1)
152
(1)
152
(1)
152
(1)
152
(1)

| | |
| --- | --- |
| | Use the nominative case for a subject or a predicate nominative |

152
(1)
152
(1)
152
(1)

| | |
| --- | --- |
| | As subject of dependent clause |

153
(1)

| | |
| --- | --- |
| | Use the objective case for (1) the direct or indirect object of a verb, or (2) the object of a preposition |

153
(1)
153
(1)
153
(1)

| | |
| --- | --- |
| | Use the correct case and order when using a first-person pronoun with a noun or another personal pronoun in a compound phrase |

153
(1)
153
(1)

| | |
| --- | --- |
| | Hypercorrection in first person |

153
(1)

| | |
| --- | --- |
| | In formal writing, use the nominative case after than if the pronoun would be nominative in the understood clause that follows than |

154
(1)
154
(1)
154
(1)

| | |
| --- | --- |
| | In formal writing, use the nominative case for a pronoun used as a predicate nominative, renaming the subject after a linking verb |

154
(1)
154
(1)
154
(1)

| | |
| --- | --- |
| | Use the possessive case of a pronoun to show ownership, attribution, measure, or some similar relationship |

155
(1)
155
(1)
155
(1)
155
(1)
155
(1)

| | |
| --- | --- |
| | Use the double-possessive construction (of + absolute possessive) with personal pronouns |

155
(1)
155
(1)
155
(1)

| | |
| --- | --- |
| | Use the relative pronoun who to refer to people only (although whose may refer to things as well); which to refer to things or animals only; and that to refer to either people or things (or both) |

156
(1)
156
(1)
156
(1)
156
(1)

| | |
| --- | --- |
| | For relative pronouns referring to anything other than people, use that to introduce a restrictive clause and which (after a comma) to introduce a nonrestrictive clause |

156
(2)
156
(1)
157
(1)
157
(1)

| | |
| --- | --- |
| | ``Which'' as nonrestrictive |

157
(1)

| | |
| --- | --- |
| | No commas with restrictive clauses |

158
(1)

| | |
| --- | --- |
| | Use reflexive and reciprocal pronouns with care |

158
(1)
158
(1)

| | |
| --- | --- |
| | When object is also subject |

158
(1)

| | |
| --- | --- |
| | When subject is repeated for emphasis |

158
(1)

| | |
| --- | --- |
| | ``Each other'' and ``one another'' |

158
(1)
158
(1)
158
(2)

| | |
| --- | --- |
| | Use a singular verb after a singular subject |

160
(2)
160
(1)
160
(1)
160
(1)

| | |
| --- | --- |
| | Compound but singular in meaning |

161
(1)

| | |
| --- | --- |
| | Compound referring to one thing |

161
(1)
161
(1)

| | |
| --- | --- |
| | Idioms with indefinite pronouns |

161
(1)

| | |
| --- | --- |
| | Idioms with ``each'' and ``every'' |

161
(1)
162
(1)
162
(1)

| | |
| --- | --- |
| | Use a plural verb after a plural subject |

162
(1)
162
(1)
162
(1)

| | |
| --- | --- |
| | With ``each'' in apposition |

162
(1)

| | |
| --- | --- |
| | Plural indefinite pronouns |

162
(1)
162
(1)
163
(1)

| | |
| --- | --- |
| | With certain types of subjects, use the context of the sentence to determine whether a singular or plural verb is required |

163
(2)
163
(1)
163
(1)
164
(1)
164
(1)
164
(1)
164
(1)

| | |
| --- | --- |
| | If the subject is a disjunctive compound (joined by or or nor), the verb should agree with the element of the compound closest to the verb; if the compound contains both singular and plural elements, try to place the plural subject closest to the verb |

165
(1)
165
(1)
165
(1)
165
(1)
165
(1)

| | |
| --- | --- |
| | Minimize the passive voice |

165
(2)
165
(1)
166
(1)
166
(1)

| | |
| --- | --- |
| | Use the subjunctive mood to express a wish, a demand, a requirement, an exhortation, or a statement contrary to fact---as well as in a number of fixed idioms |

167
(1)
167
(1)
167
(1)
167
(1)

| | |
| --- | --- |
| | Exhortations and things contrary to fact |

167
(1)
168
(1)

| | |
| --- | --- |
| | Connect every participial phrase to its subject |

168
(1)
168
(1)
168
(1)

| | |
| --- | --- |
| | Misplaced and dangling modifiers |

168
(1)

| | |
| --- | --- |
| | In a compound predicate, if an auxiliary verb grammatically matches all the main verbs, omit it after its first use |

169
(1)
169
(1)
169
(1)

| | |
| --- | --- |
| | Use the past tense to describe what a court did in a particular case. Otherwise, when discussing the law, generally use the present tense |

169
(1)
169
(1)

| | |
| --- | --- |
| | Past tense for case history |

169
(1)
170
(1)
170
(1)

| | |
| --- | --- |
| | Use the comparative form as a measure of quality between two things and the superlative form as a measure of quality among three or more |

171
(1)
171
(1)
171
(1)

| | |
| --- | --- |
| | With ``more-most,'' ``less-least'' |

171
(1)
171
(1)
171
(1)

| | |
| --- | --- |
| | Use an adjective, not an adverb, as a subject complement (predicate adjective) after a be-verb or other linking verb, a verb of perception, or a verb of becoming |

172
(1)
172
(1)

| | |
| --- | --- |
| | With verbs of sense or becoming |

172
(1)

| | |
| --- | --- |
| | Don't use an adverb of comparison with an absolute adjective |

172
(1)
172
(1)

| | |
| --- | --- |
| | ``Almost'' and ``nearly'' |

172
(1)

| | |
| --- | --- |
| | Use dates as adjectives sparingly |

172
(1)
172
(1)

| | |
| --- | --- |
| | Short dates as adjectives |

172
(1)

| | |
| --- | --- |
| | In some phrases and idiomatic constructions, use an adjective after the word it modifies |

173
(1)
173
(1)
173
(1)
173
(1)

| | |
| --- | --- |
| | Use the definite article the to signal a specific person, place, or thing; use the indefinite article a or an to signal a generic reference |

173
(1)
173
(1)

| | |
| --- | --- |
| | Deciding between ``a'' and ``an'' |

173
(1)
173
(1)
173
(1)

| | |
| --- | --- |
| | Place an adverb in its strongest position, often at the beginning of a sentence or inside a verb phrase |

174
(1)
174
(1)
175
(1)
175
(1)

| | |
| --- | --- |
| | Contrast at start of sentence |

175
(1)

| | |
| --- | --- |
| | Emphasis at end of sentence |

175
(1)

| | |
| --- | --- |
| | Place emphatic adverbs such as only, so, very, quite, and just immediately before whatever they modify |

175
(1)
175
(1)
176
(1)
176
(1)
176
(1)

| | |
| --- | --- |
| | To combat verbosity, minimize prepositional phrases |

176
(2)
176
(1)
177
(1)
177
(1)
177
(1)

| | |
| --- | --- |
| | When possible, omit a repeated preposition or object in favor of a compound construction, but don't if the omission would make the construction unparallel |

178
(1)
178
(1)
178
(1)
178
(1)
178
(1)
178
(1)

| | |
| --- | --- |
| | Use a coordinating conjunction to join like elements |

178
(1)
178
(1)
179
(1)

| | |
| --- | --- |
| | When appropriate, use a coordinating conjunction to begin a sentence to emphasize contrast (but, yet), additional support for a proposition (and), an alternative (or), or a logical conclusion (so) |

179
(1)
179
(1)
179
(1)

| | |
| --- | --- |
| | Use a subordinating conjunction to join a dependent clause to the main clause of a complex sentence |

179
(1)
179
(1)
180
(1)

| | |
| --- | --- |
| | Make sure that correlative conjunctions frame sentence parts that match each other grammatically |

180
(1)
180
(1)
180
(1)
181
(1)

| | |
| --- | --- |
| | Use interjections sparingly, if at all |

181
(2)
181
(1)
181
(2)

| | |
| --- | --- |
| | Stuffy Words and Legalese |

183
(28)
183
(1)

| | |
| --- | --- |
| | Use the simplest, most straightforward words that you can |

183
(11)
183
(1)
183
(4)
187
(3)
190
(2)
192
(1)
192
(2)

| | |
| --- | --- |
| | Unless the context requires otherwise, use legal terms according to their specialized sense as terms of art |

194
(17)
194
(1)

| | |
| --- | --- |
| | Terms of art---ordinary words with special legal senses |

194
(17)
211
(108)
211
(1)

| | |
| --- | --- |
| | Use words correctly and precisely |

211
(1)
211
(1)
211
(1)

| | |
| --- | --- |
| | Consult this glossary to find the correct uses of problematic expressions---words and phrases that are sometimes misused in legal writing |

212
(67)

| | |
| --- | --- |
| | Use the correct preposition for the meaning you intend |

279
(32)
279
(1)

| | |
| --- | --- |
| | List of prepositional pairings |

279
(32)

| | |
| --- | --- |
| | Avoid needlessly offending readers with your word choice |

311
(8)
311
(1)
311
(1)
311
(1)
312
(1)

| | |
| --- | --- |
| | Person, not characteristic |

312
(1)
312
(1)
313
(1)
313
(1)
314
(1)
314
(1)
314
(1)
314
(1)
315
(1)
315
(1)
316
(1)
317
(1)
317
(1)
318
(1)
318
(1)
319
(6)

| | |
| --- | --- |
| | Review your work closely and systematically to improve the style |

319
(1)

| | |
| --- | --- |
| | Two readings necessary---three desirable |

319
(1)
319
(1)

| | |
| --- | --- |
| | Habitually ask yourself the six Orwellian questions |

319
(1)
319
(1)
319
(1)

| | |
| --- | --- |
| | Tighten the style by ridding the draft of verbosity |

320
(1)
320
(1)

| | |
| --- | --- |
| | Minimizing the passive voice |

320
(1)
320
(1)

| | |
| --- | --- |
| | Trimming prepositional phrases |

320
(1)
320
(1)

| | |
| --- | --- |
| | Sharpen the writing by reducing abstractions |

320
(1)
320
(1)
321
(1)

| | |
| --- | --- |
| | Try a phased approach in editing, making several passes through the document: begin with large, structural edits: then make basic sentence-level edits; then look for subtler sentence-level edits: finally, polish the piece for clarity |

321
(1)
321
(1)
321
(1)

| | |
| --- | --- |
| | Stage two: basic micro edits |

321
(1)

| | |
| --- | --- |
| | Stage three: advanced micro edits |

322
(1)
322
(1)

| | |
| --- | --- |
| | Learn and use the standard proofreaders' marks |

322
(3)

| | |
| --- | --- |
| | The necessity of editing on paper |

322
(1)

| | |
| --- | --- |
| | The value of standard marks |

322
(1)

| | |
| --- | --- |
| | List of proofreaders' marks |

322
(3)

| | |
| --- | --- |
| | Part 3: Preparing Legal Documents |

325
(8)

| | |
| --- | --- |
| | Understand the main goals of business correspondence |

325
(1)

| | |
| --- | --- |
| | Communicating effectively |

325
(1)
325
(1)
325
(1)

| | |
| --- | --- |
| | Think about the specific goals of your correspondence |

326
(1)

| | |
| --- | --- |
| | Projecting your personality |

326
(1)
326
(1)

| | |
| --- | --- |
| | Avoid the common faults of business correspondence |

326
(1)
326
(1)
326
(1)

| | |
| --- | --- |
| | Using inappropriate style |

326
(1)
327
(1)
327
(1)
327
(1)

| | |
| --- | --- |
| | Use a standard format for business letters |

327
(2)
327
(1)
327
(1)
328
(1)
328
(1)
328
(1)
328
(1)

| | |
| --- | --- |
| | The corporate and legal ``we'' |

328
(1)
329
(1)

| | |
| --- | --- |
| | Modifying your identification as appropriate |

329
(1)
329
(1)

| | |
| --- | --- |
| | Study effective business correspondence |

329
(4)
329
(1)
329
(4)
333
(6)

| | |
| --- | --- |
| | Understand the main goals of a case brief |

333
(1)
333
(1)
333
(1)
333
(1)
333
(1)
334
(1)

| | |
| --- | --- |
| | Think about the specific goals of your case brief |

334
(1)

| | |
| --- | --- |
| | Preparing to answer questions |

334
(1)

| | |
| --- | --- |
| | Mastering a new development in the law |

334
(1)

| | |
| --- | --- |
| | Finding an argument for your client |

334
(1)

| | |
| --- | --- |
| | Building a foundation for your research |

334
(1)

| | |
| --- | --- |
| | Avoid the common faults of case briefs |

334
(2)

| | |
| --- | --- |
| | Accepting the court's opinion as gospel |

334
(1)
335
(1)

| | |
| --- | --- |
| | Writing without reading the case thoroughly |

335
(1)

| | |
| --- | --- |
| | Skimping on the court's reasoning |

335
(1)

| | |
| --- | --- |
| | Including too much detail |

335
(1)

| | |
| --- | --- |
| | Using weak briefing methods |

335
(1)

| | |
| --- | --- |
| | Ignoring concurrences and dissents |

336
(1)

| | |
| --- | --- |
| | Study effective case briefs |

336
(3)
336
(1)
336
(3)
339
(14)

| | |
| --- | --- |
| | Understand the main goals of a research memo |

339
(1)
339
(1)
339
(1)
339
(1)
340
(1)

| | |
| --- | --- |
| | Think about the specific goals of your research memo |

340
(1)

| | |
| --- | --- |
| | Needs of the assigning attorney |

340
(1)
340
(1)
340
(1)

| | |
| --- | --- |
| | Avoid the common faults of research memos |

340
(2)
340
(1)

| | |
| --- | --- |
| | Parroting an ill-phrased question |

341
(1)
341
(1)
341
(1)
342
(1)
342
(1)

| | |
| --- | --- |
| | Beginning with lengthy facts |

342
(1)
342
(1)
342
(1)
343

| | |
| --- | --- |
| | Study effective research memos |

342
(11)
342
(1)
342
(11)
353
(14)

| | |
| --- | --- |
| | Understand the main goals of an opinion letter |

353
(1)
353
(1)
353
(1)
353
(1)
354
(1)
354
(1)

| | |
| --- | --- |
| | Who may issue the opinion |

354
(1)

| | |
| --- | --- |
| | Think about the specific goals of your opinion letter |

354
(1)

| | |
| --- | --- |
| | Particular client with particular needs |

354
(1)
355
(1)
355
(1)

| | |
| --- | --- |
| | Avoid the common faults of opinion letters |

355
(1)

| | |
| --- | --- |
| | Failing to answer the question |

355
(1)
355
(1)
356
(1)

| | |
| --- | --- |
| | Study effective opinion letters |

356
(11)
356
(1)
356
(1)
356
(11)
367
(8)

| | |
| --- | --- |
| | Understand the main goals of a demand letter |

367
(1)
367
(1)

| | |
| --- | --- |
| | Meeting statutory requirements |

367
(1)

| | |
| --- | --- |
| | Documenting efforts to resolve the dispute |

367
(1)

| | |
| --- | --- |
| | Think about the specific goals of your demand letter |

367
(2)
367
(1)
368
(1)

| | |
| --- | --- |
| | Allowing an independent assessment |

368
(1)
368
(1)

| | |
| --- | --- |
| | Deciding on the recipient |

368
(1)
369
(1)

| | |
| --- | --- |
| | Avoid the common faults of demand letters |

369
(1)
369
(1)
369
(1)

| | |
| --- | --- |
| | Study effective demand letters |

369
(6)
369
(1)
370
(5)

| | |
| --- | --- |
| | Affidavits and Declarations |

375
(8)

| | |
| --- | --- |
| | Understand the main goals of an affidavit |

375
(1)
375
(1)
375
(1)
375
(1)
375
(1)

| | |
| --- | --- |
| | Think about the specific goals of your affidavit |

376
(1)
376
(1)

| | |
| --- | --- |
| | Helping the reader make a decision |

376
(1)

| | |
| --- | --- |
| | Avoid the common faults of affidavits |

376
(1)

| | |
| --- | --- |
| | Failing to show personal knowledge |

376
(1)

| | |
| --- | --- |
| | Using stiff, unnatural language |

376
(1)

| | |
| --- | --- |
| | Using third person instead of first |

376
(1)

| | |
| --- | --- |
| | Clinging to archaic legalisms |

377
(1)
377
(1)

| | |
| --- | --- |
| | Tweaking or ``improving'' facts |

377
(1)

| | |
| --- | --- |
| | Neglecting to label an evidentiary affidavit as an exhibit |

377
(1)
377
(1)
377
(1)
377
(1)
378
(1)

| | |
| --- | --- |
| | Standard for expert testimony |

378
(1)

| | |
| --- | --- |
| | Writings, business records, photographs, things |

378
(1)

| | |
| --- | --- |
| | Study effective affidavits |

378
(5)
378
(1)
378
(5)
383
(8)

| | |
| --- | --- |
| | Understand the main goals of a pleading |

383
(1)
383
(1)
383
(1)

| | |
| --- | --- |
| | Complaints in federal court |

383
(1)
383
(1)
384
(1)

| | |
| --- | --- |
| | Think about the specific goals of your pleading |

384
(1)

| | |
| --- | --- |
| | Protect your client's interests |

384
(1)

| | |
| --- | --- |
| | Essential and additional claims |

384
(1)
384
(1)
384
(1)

| | |
| --- | --- |
| | Avoid the common faults of pleadings |

384
(2)
384
(1)
385
(1)
385
(1)
385
(1)

| | |
| --- | --- |
| | Reliance on boilerplate forms |

386
(1)
386
(1)

| | |
| --- | --- |
| | Study effective pleadings |

386
(5)
386
(1)
386
(1)
386
(5)
391
(12)

| | |
| --- | --- |
| | Understand the main goals of a motion |

391
(1)
391
(1)
391
(1)

| | |
| --- | --- |
| | Think about the specific goals of your motion |

391
(1)
391
(1)
391
(1)
392
(1)

| | |
| --- | --- |
| | Avoid the common faults of motions |

392
(1)
392
(1)
392
(1)
392
(1)

| | |
| --- | --- |
| | Failing to cite authority |

392
(1)

| | |
| --- | --- |
| | Incorrect or frivolous contents |

393
(1)
393
(1)
393
(1)
393
(10)
393
(1)
393
(1)
393
(10)
403
(32)

| | |
| --- | --- |
| | Understand the main goals of a brief |

403
(1)
403
(1)
403
(1)
403
(1)
403
(1)

| | |
| --- | --- |
| | Standard of review and governing law |

403
(1)

| | |
| --- | --- |
| | Think about the specific goals of your brief |

404
(1)

| | |
| --- | --- |
| | Appellant (seeking reversal) |

404
(1)

| | |
| --- | --- |
| | Appellee (seeking affirmance) |

404
(1)
404
(1)
404
(1)

| | |
| --- | --- |
| | Avoid the common faults of briefs |

405
(2)

| | |
| --- | --- |
| | Omitting the standard of review |

405
(1)

| | |
| --- | --- |
| | Ignoring statutes and rules |

405
(1)
405
(1)
406
(1)
406
(1)
406
(1)
407
(1)

| | |
| --- | --- |
| | Failing to address weaknesses |

407
(1)
407
(28)
407
(1)
407
(1)
407
(28)
435
(18)

| | |
| --- | --- |
| | Understand the main goals of a judicial opinion |

435
(1)
435
(1)

| | |
| --- | --- |
| | An extraordinary challenge |

435
(1)

| | |
| --- | --- |
| | Write for as broad an audience as possible |

435
(1)
435
(1)

| | |
| --- | --- |
| | ``Ordinary reader'' as a useful fiction |

435
(1)

| | |
| --- | --- |
| | Develop a good protocol for working on opinions |

436
(1)
436
(1)

| | |
| --- | --- |
| | Deficiencies in law-clerk style |

436
(1)
436
(1)

| | |
| --- | --- |
| | Understand the paramount importance of style |

437
(1)
437
(1)
437
(1)
438
(1)

| | |
| --- | --- |
| | Avoid the common shortcomings of opinions |

438
(1)
438
(1)
439
(1)
439
(1)

| | |
| --- | --- |
| | Develop a sensible approach to concurrences |

439
(1)
439
(1)

| | |
| --- | --- |
| | Reasons for proliferation |

439
(1)

| | |
| --- | --- |
| | A cynical view of Frankfurter |

440
(1)
440
(1)

| | |
| --- | --- |
| | Develop a sensible approach to dissent |

440
(1)
440
(1)
440
(1)
440
(1)
441
(1)

| | |
| --- | --- |
| | Study effective judicial writing |

441
(12)

| | |
| --- | --- |
| | Widely admired judicial writers |

441
(1)
441
(1)

| | |
| --- | --- |
| | Guidance on judicial writing |

442
(1)
442
(11)
453
(18)

| | |
| --- | --- |
| | Understand the main goals of a contract |

453
(1)

| | |
| --- | --- |
| | Creating a legal relationship |

453
(1)
453
(1)

| | |
| --- | --- |
| | Think about the specific goals of your contract |

453
(1)

| | |
| --- | --- |
| | Accuracy, completeness, and precision |

453
(1)
453
(1)
454
(1)

| | |
| --- | --- |
| | Avoid the common faults of contracts |

454
(2)
454
(1)
454
(1)
454
(1)
455
(1)
455
(1)
456
(1)
456
(1)
456
(1)

| | |
| --- | --- |
| | Study effective contracts |

456
(15)
456
(1)
456
(1)
456
(15)
Word Index
471
(20)
General Index
491