Note: Supplemental materials are not guaranteed with Rental or Used book purchases.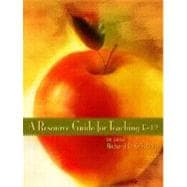 Questions About This Book?
Why should I rent this book?
Renting is easy, fast, and cheap! Renting from eCampus.com can save you hundreds of dollars compared to the cost of new or used books each semester. At the end of the semester, simply ship the book back to us with a free UPS shipping label! No need to worry about selling it back.
How do rental returns work?
Returning books is as easy as possible. As your rental due date approaches, we will email you several courtesy reminders. When you are ready to return, you can print a free UPS shipping label from our website at any time. Then, just return the book to your UPS driver or any staffed UPS location. You can even use the same box we shipped it in!
What version or edition is this?
This is the 5th edition with a publication date of 1/1/2007.
What is included with this book?
The Used copy of this book is not guaranteed to include any supplemental materials. Typically, only the book itself is included.
The Rental copy of this book is not guaranteed to include any supplemental materials. You may receive a brand new copy, but typically, only the book itself.
Related Products
Summary
Now aligned with the INTASC standards,A Resource Guide for Teaching K-12is a hands-on book with practical exercises to help teachers learn by doing.Inservice teachers will find that this book provides a sound introduction to the challenges of today's schools, teachers'professional responsibilities, classroom environment, curriculum, planning instruction, questioning, grouping students for learning; using teacher talk, demonstrations, thinking, inquiry, and games; assessment, and professional development.General K-12 Inservice Teachers.
Table of Contents
| | |
| --- | --- |
| | Today's Schools: Recognizing and Understanding the Challenge |

1
(1)
2
(1)

| | |
| --- | --- |
| | The Classroom in a Nation of Diversity and Shifting Demographics: Understanding Your Challenge |

2
(29)

| | |
| --- | --- |
| | Orientation: No Single Shoe Fits All |

3
(1)

| | |
| --- | --- |
| | Start of the School Year Orientation |

4
(2)

| | |
| --- | --- |
| | The School Year and Teachers' Schedules |

6
(3)
9
(1)

| | |
| --- | --- |
| | The Community of Learners Concept |

9
(1)

| | |
| --- | --- |
| | Nontraditional Scheduling |

10
(3)

| | |
| --- | --- |
| | Exercise 1.1 What Message Is Being Conveyed? |

13
(2)

| | |
| --- | --- |
| | Quality Education for Every Student |

15
(3)

| | |
| --- | --- |
| | Responsive Practices for Helping Each Student Succeed |

15
(1)
15
(2)
17
(1)

| | |
| --- | --- |
| | The Fundamental Characteristic of Exemplary Education |

18
(3)
18
(1)

| | |
| --- | --- |
| | Reflective Decision Making |

18
(3)

| | |
| --- | --- |
| | Exercise 1.2 Conversation with a Classroom Teacher |

21
(2)
23
(1)

| | |
| --- | --- |
| | The Community Served by the School |

23
(2)

| | |
| --- | --- |
| | The No Child Left Behind Act of 2001 |

23
(1)

| | |
| --- | --- |
| | Home and School Connections |

24
(1)

| | |
| --- | --- |
| | Community Service Learning |

25
(1)

| | |
| --- | --- |
| | The Emergent Overall Picture: Current Actions, Trends, Problems, and Issues |

25
(3)
26
(1)

| | |
| --- | --- |
| | Major Problems and Issues |

26
(2)

| | |
| --- | --- |
| | Meeting the Challenge: Recognizing and Providing for Student Differences |

28
(1)
28
(1)

| | |
| --- | --- |
| | Questions For Class Discussion |

28
(1)
29
(1)

| | |
| --- | --- |
| | Suggestions for Further Reading |

29
(2)

| | |
| --- | --- |
| | Teacher Professional Responsibilities |

31
(53)
31
(1)

| | |
| --- | --- |
| | The Teacher as a Reflective Decision Maker |

32
(3)

| | |
| --- | --- |
| | Decision-Making Phases of Instruction |

32
(1)

| | |
| --- | --- |
| | Reflection, Locus of Control, Sense of Self-Efficacy, and Teacher Responsibility |

32
(3)

| | |
| --- | --- |
| | Exercise 2.1 The Teacher as Reflective Decision Maker |

35
(2)

| | |
| --- | --- |
| | Exercise 2.2 Reflective Decision Making: The Preactive Phase of Instruction |

37
(2)

| | |
| --- | --- |
| | Selected Legal Guidelines |

39
(1)
39
(1)

| | |
| --- | --- |
| | Teacher Liability and Insurance |

39
(1)
40
(3)
40
(1)

| | |
| --- | --- |
| | The Theoretical Origins of Teaching Styles and Their Relation to Constructivism |

40
(3)

| | |
| --- | --- |
| | Exercise 2.3 Using Observation of Classroom Interaction to Analyze One Teacher's Style |

43
(2)

| | |
| --- | --- |
| | Exercise 2.4 Using a Questionnaire to Develop a Profile and a Statement About My Own Emerging Teaching Style |

45
(4)

| | |
| --- | --- |
| | Commitment and Professionalism |

49
(4)

| | |
| --- | --- |
| | Noninstructional Responsibilities |

49
(1)

| | |
| --- | --- |
| | Instructional Responsibilities |

49
(4)

| | |
| --- | --- |
| | Exercise 2.5 Reviewing the Professional Responsibilities of a First-Year Teacher |

53
(8)

| | |
| --- | --- |
| | Identifying and Building Your Instructional Competencies |

61
(2)

| | |
| --- | --- |
| | Characteristics of the Competent Classroom Teacher: An Annotated List |

61
(2)

| | |
| --- | --- |
| | Teacher Behaviors Necessary to Facilitate Student Learning |

63
(6)

| | |
| --- | --- |
| | Three Basic Rules for Becoming a Competent Teacher |

63
(1)

| | |
| --- | --- |
| | Facilitating Behaviors and Instructional Strategies: A Clarification |

64
(1)

| | |
| --- | --- |
| | Structuring the Learning Environment |

64
(1)

| | |
| --- | --- |
| | Accepting and Sharing Instructional Accountability |

64
(1)

| | |
| --- | --- |
| | Demonstrating ``Withitness'' and Overlapping |

65
(1)

| | |
| --- | --- |
| | Providing a Variety of Motivating and Challenging Activities |

66
(1)

| | |
| --- | --- |
| | Modeling Appropriate Behaviors |

66
(1)

| | |
| --- | --- |
| | Facilitating Student Acquisition of Data |

66
(1)

| | |
| --- | --- |
| | Creating a Psychologically Safe Environment |

66
(2)

| | |
| --- | --- |
| | Clarifying Whenever Necessary |

68
(1)
68
(1)
68
(1)
69
(12)
69
(1)

| | |
| --- | --- |
| | Professional Journals and Periodicals |

70
(1)

| | |
| --- | --- |
| | The ERIC Information Network |

71
(1)

| | |
| --- | --- |
| | Copying Printed Materials |

71
(1)

| | |
| --- | --- |
| | The Classroom Writing Board |

71
(2)

| | |
| --- | --- |
| | The Classroom Bulletin Board |

73
(1)

| | |
| --- | --- |
| | The Community as a Resource |

73
(3)
76
(3)

| | |
| --- | --- |
| | Computers and Computer-Based Instructional Tools |

79
(1)

| | |
| --- | --- |
| | Using Copyrighted Video, Computer, and Multimedia Programs |

80
(1)
81
(1)
81
(1)

| | |
| --- | --- |
| | Questions for Class Discussion |

82
(1)
83
(1)

| | |
| --- | --- |
| | Suggestions For Further Reading |

83
(1)

| | |
| --- | --- |
| | The Classroom Learning Environment |

84
(52)
85
(1)

| | |
| --- | --- |
| | The Importance of Perceptions |

85
(1)

| | |
| --- | --- |
| | Classroom Control---Its Meaning---Past and Present |

85
(5)

| | |
| --- | --- |
| | Historical Meaning of Classroom Control |

85
(1)

| | |
| --- | --- |
| | Today's Meaning of Classroom Control and the Concept of Classroom Management |

86
(1)

| | |
| --- | --- |
| | Classroom Management: Contributions of Some Leading Authorities |

86
(4)

| | |
| --- | --- |
| | Developing Your Own Effective Approach to Classroom Management |

90
(1)

| | |
| --- | --- |
| | Providing a Supportive Learning Environment |

90
(4)

| | |
| --- | --- |
| | Consider the Physical Layout |

90
(2)

| | |
| --- | --- |
| | Create a Positive Classroom Ambiance |

92
(1)

| | |
| --- | --- |
| | Get to Know Your Students as People |

93
(1)

| | |
| --- | --- |
| | Preparation Provides Confidence and Success |

94
(1)

| | |
| --- | --- |
| | Effective Organization and Administration of Activities and Materials |

95
(1)

| | |
| --- | --- |
| | Natural Interruptions and Disruptions to Routine |

95
(1)

| | |
| --- | --- |
| | Classroom Procedures and Guidelines for Acceptable Behavior |

95
(6)

| | |
| --- | --- |
| | Starting the School Term Well |

95
(1)

| | |
| --- | --- |
| | Procedures Rather Than Rules; Consequences Rather Than Punishment |

96
(1)
97
(1)

| | |
| --- | --- |
| | Procedural Matters: What Students Need to Understand from Day One |

98
(3)

| | |
| --- | --- |
| | Exercise 3.1 Observing a Classroom for Frequency of External Interruptions |

101
(4)
103
(2)

| | |
| --- | --- |
| | Exercise 3.2 Teachers' Classroom Management Systems |

105
(2)

| | |
| --- | --- |
| | Exercise 3.3 Beginning the Development of My Classroom Management System |

107
(2)

| | |
| --- | --- |
| | Using Positive Rewards as Motivators |

109
(1)
109
(2)
109
(2)

| | |
| --- | --- |
| | Exercise 3.4 Observation and Analysis of How Experienced Teachers Open Class Meetings |

111
(2)

| | |
| --- | --- |
| | Smooth Implementation of the Lesson |

113
(1)

| | |
| --- | --- |
| | Transitions Within Lessons |

113
(1)

| | |
| --- | --- |
| | Inappropriate Student Behavior |

113
(2)

| | |
| --- | --- |
| | Transient Nondisruptive Behaviors |

114
(1)
114
(1)

| | |
| --- | --- |
| | Defiance, Cheating, Lying, and Stealing |

114
(1)

| | |
| --- | --- |
| | Bullying, Fighting, Sexual Misconduct, and Violence |

115
(1)

| | |
| --- | --- |
| | Teacher Responses to Student Misbehavior |

115
(1)

| | |
| --- | --- |
| | Direct Versus Indirect Assertive Intervention Strategies: A Clarification |

115
(1)

| | |
| --- | --- |
| | Order of Behavior Intervention Strategies |

115
(1)

| | |
| --- | --- |
| | Teacher-Caused Student Misbehavior |

116
(9)

| | |
| --- | --- |
| | Scenarios for Case Study Review |

116
(1)

| | |
| --- | --- |
| | Preventing a Ship from Sinking Is Much Easier Than Saving a Sinking One: Mistakes to Avoid |

117
(8)

| | |
| --- | --- |
| | Exercise 3.5 Avoiding Sending Opposing Messages |

125
(2)

| | |
| --- | --- |
| | Exercise 3.6 Identifying Teacher Behaviors That Cause Student Misbehavior---A Self-Check Exercise |

127
(4)

| | |
| --- | --- |
| | Situational Case Studies for Additional Review |

131
(3)
134
(1)

| | |
| --- | --- |
| | Questions for Class Discussion |

134
(1)
135
(1)

| | |
| --- | --- |
| | Suggestions for Further Reading |

135
(1)

| | |
| --- | --- |
| | The Curriculum: Selecting and Setting Learning Expectations |

136
(54)
137
(1)

| | |
| --- | --- |
| | Program Organization: Providing Successful Transitions |

137
(2)

| | |
| --- | --- |
| | Curriculum and Instruction: Clarification of Terms |

137
(1)
138
(1)

| | |
| --- | --- |
| | Curriculum Content: Essential Versus Supplemental |

138
(1)

| | |
| --- | --- |
| | Exploratory Opportunities |

138
(1)

| | |
| --- | --- |
| | Co-Curricular Versus Extracurricular |

138
(1)

| | |
| --- | --- |
| | Advisory/Home Base Program |

139
(1)

| | |
| --- | --- |
| | Planning for Instruction: Three Levels |

139
(2)

| | |
| --- | --- |
| | Teacher---Student Collaborative Team Planning |

139
(1)
140
(1)

| | |
| --- | --- |
| | Components of an Instructional Plan |

140
(1)

| | |
| --- | --- |
| | Curriculum Content Selection: Documents That Provide Guidance |

141
(1)
141
(4)

| | |
| --- | --- |
| | National Curriculum Standards by Content Area |

142
(1)

| | |
| --- | --- |
| | State Curriculum Standards |

142
(1)

| | |
| --- | --- |
| | Curriculum Standards and High-Stakes Testing |

143
(2)

| | |
| --- | --- |
| | Exercise 4.1 Examining National Curriculum Standards |

145
(2)

| | |
| --- | --- |
| | Exercise 4.2 Examining State Curriculum Standards |

147
(2)

| | |
| --- | --- |
| | Exercise 4.3 Examining State Curriculum Frameworks |

149
(2)

| | |
| --- | --- |
| | Exercise 4.4 Examining Local Curriculum Documents |

151
(2)
153
(2)

| | |
| --- | --- |
| | Benefit of Textbooks to Student Learning |

153
(1)

| | |
| --- | --- |
| | Problems with Reliance on a Single Textbook |

153
(2)

| | |
| --- | --- |
| | Exercise 4.5 Examining Student Textbooks and Teacher's Editions |

155
(2)

| | |
| --- | --- |
| | Guidelines for Textbook Use |

157
(1)

| | |
| --- | --- |
| | Multitext and Multireadings Approach |

157
(1)

| | |
| --- | --- |
| | Beginning to Think About the Sequencing of Content |

157
(4)

| | |
| --- | --- |
| | Exercise 4.6 Preparing a Content Outline |

161
(2)

| | |
| --- | --- |
| | Preparing for and Dealing with Controversy |

163
(2)

| | |
| --- | --- |
| | Exercise 4.7A Dealing with Controversial Content and Issues |

165
(1)

| | |
| --- | --- |
| | Exercise 4.7B Censorship: Books That Are Sometimes Challenged |

166
(1)

| | |
| --- | --- |
| | Aims, Goals, and Objectives: The Anticipated Learning Outcomes |

167
(2)

| | |
| --- | --- |
| | Instructional Objectives and Their Relationship to Aligned Curriculum and Authentic Assessment |

167
(1)

| | |
| --- | --- |
| | Learning Targets and Goal Indicators |

167
(1)

| | |
| --- | --- |
| | Overt and Covert Performance Outcomes |

168
(1)

| | |
| --- | --- |
| | Balance of Behaviorism and Constructivism |

168
(1)

| | |
| --- | --- |
| | Teaching Toward Multiple Objectives, Understandings, and Appreciations: The Reality of Classroom Instruction |

168
(1)

| | |
| --- | --- |
| | Preparing Instructional Objectives |

169
(2)

| | |
| --- | --- |
| | Components of a Complete Objective: The ABCDs |

169
(1)

| | |
| --- | --- |
| | Classifying Instructional Objectives |

170
(1)

| | |
| --- | --- |
| | The Domains of Learning and the Developmental Needs of Students |

170
(1)

| | |
| --- | --- |
| | Cognitive Domain Hierarchy |

170
(1)

| | |
| --- | --- |
| | Exercise 4.8 Recognizing Verbs That Are Acceptable for Overt Objectives---A Self-Check Exercise |

171
(1)

| | |
| --- | --- |
| | Exercise 4.9 Recognizing the Parts of Criterion-Referenced Instructional Objectives---A Self-Check Exercise |

171
(1)

| | |
| --- | --- |
| | Exercise 4.10 Recognizing Objectives That Are Measurable---A Self-Check Exercise |

172
(4)

| | |
| --- | --- |
| | Affective Domain Hierarchy |

174
(1)

| | |
| --- | --- |
| | Psychomotor Domain Hierarchy |

175
(1)

| | |
| --- | --- |
| | Exercise 4.11 Assessing Recognition of Objectives According to Domain---A Self-Check Exercise |

176
(1)

| | |
| --- | --- |
| | Exercise 4.12 Preparing Instructional Objectives for My Teaching |

177
(2)
179
(2)

| | |
| --- | --- |
| | Observing for Connected (Meaningful) Learning: Logs, Portfolios, and Journals |

179
(1)

| | |
| --- | --- |
| | Character Education and the Domains of Learning |

180
(1)

| | |
| --- | --- |
| | Learning That Is Not Immediately Observable |

181
(1)
181
(2)

| | |
| --- | --- |
| | Integrated Curriculum in a Standards-Based Environment |

183
(1)

| | |
| --- | --- |
| | Planning for Instruction: A Seven-Step Process |

183
(1)
184
(2)

| | |
| --- | --- |
| | Use and Development of a Syllabus |

184
(2)
186
(1)
186
(1)

| | |
| --- | --- |
| | Questions for Class Discussion |

187
(1)
188
(1)

| | |
| --- | --- |
| | Suggestions for Further Reading |

188
(2)
190
(44)
190
(1)
191
(1)

| | |
| --- | --- |
| | Planning and Developing Any Unit of Instruction |

191
(1)

| | |
| --- | --- |
| | Unit Format, Inclusive Elements, and Time Duration |

192
(1)

| | |
| --- | --- |
| | Theoretical Considerations for the Selection of Instructional Strategies |

192
(3)

| | |
| --- | --- |
| | Decision Making and Strategy Selection |

192
(1)

| | |
| --- | --- |
| | Direct and Indirect Instruction: A Clarification of Terms |

192
(1)

| | |
| --- | --- |
| | Principles of Classroom Instruction and Learning: A Synopsis |

193
(1)

| | |
| --- | --- |
| | Direct Versus Indirect Instructional Modes: Strengths and Weaknesses of Each |

194
(1)

| | |
| --- | --- |
| | Selecting Learning Activities That Are Developmentally Appropriate |

195
(1)

| | |
| --- | --- |
| | Styles of Learning and Implications for Teaching |

196
(3)
196
(1)
197
(1)

| | |
| --- | --- |
| | The Three-Phase Learning Cycle |

198
(1)

| | |
| --- | --- |
| | Learning Capacities: The Theory of Multiple Intelligences |

198
(1)

| | |
| --- | --- |
| | The Learning Experiences Ladder |

199
(2)

| | |
| --- | --- |
| | Direct, Simulated, and Vicarious Experiences Help Connect Student Learning |

201
(1)

| | |
| --- | --- |
| | Planning and Developing an Interdisciplinary Thematic Unit |

201
(5)

| | |
| --- | --- |
| | Specific Guidelines for Developing an Interdisciplinary Thematic Unit |

201
(2)

| | |
| --- | --- |
| | Developing the Learning Activities: The Heart and Spirit of the ITU |

203
(3)

| | |
| --- | --- |
| | Preparing Lesson Plans: Rationale and Assumptions |

206
(3)

| | |
| --- | --- |
| | Rationale for Preparing Written Plans |

206
(1)

| | |
| --- | --- |
| | Assumptions About Lesson Planning |

207
(1)
207
(1)

| | |
| --- | --- |
| | Well Planned but Open to Last-Minute Change |

207
(1)
208
(1)

| | |
| --- | --- |
| | The Pressure of Standards-Based and High-Stakes Testing and the Felt Need to ``Cover'' the Prescribed Curriculum |

209
(1)

| | |
| --- | --- |
| | Caution About ``The Weekly Planning Book'' |

209
(1)

| | |
| --- | --- |
| | Constructing a Lesson Plan: Format, Elements, and Samples |

209
(8)

| | |
| --- | --- |
| | For Guidance, Reflection, and Reference |

213
(1)

| | |
| --- | --- |
| | Basic Elements in a Lesson Plan |

213
(4)
217
(1)
217
(1)

| | |
| --- | --- |
| | Setting the Learning Objectives |

217
(10)

| | |
| --- | --- |
| | A Common Error and How to Avoid It |

217
(1)

| | |
| --- | --- |
| | No Need to Include All Domains and Hierarchies in Every Lesson |

218
(1)
218
(1)
218
(6)
224
(1)

| | |
| --- | --- |
| | Special Considerations, Notes, and Reminders |

225
(1)

| | |
| --- | --- |
| | Materials and Equipment to Be Used |

225
(1)

| | |
| --- | --- |
| | Assessment, Reflection, and Revision |

226
(1)

| | |
| --- | --- |
| | Exercise 5.1 Analysis of a Lesson That Failed |

227
(2)

| | |
| --- | --- |
| | Exercise 5.2A Preparing a Lesson Plan |

229
(1)

| | |
| --- | --- |
| | Exercise 5.2B Peer and Self-Assessment of My Lesson Plan |

229
(2)

| | |
| --- | --- |
| | Exercise 5.3 Preparing an Instructional Unit: Bringing It All Together |

231
(1)
232
(1)

| | |
| --- | --- |
| | Questions for Class Discussion |

232
(1)
232
(1)

| | |
| --- | --- |
| | Suggestions for Further Reading |

233
(1)
234
(29)
234
(1)

| | |
| --- | --- |
| | Purposes for Using Questioning |

234
(2)

| | |
| --- | --- |
| | Questions to Avoid Asking |

236
(1)

| | |
| --- | --- |
| | Types of Cognitive Questions: A Glossary |

236
(1)
236
(1)
236
(1)

| | |
| --- | --- |
| | Convergent-Thinking Question |

236
(1)
236
(1)

| | |
| --- | --- |
| | Divergent-Thinking Question |

237
(1)
237
(1)
237
(1)
237
(1)
237
(1)

| | |
| --- | --- |
| | Levels of Cognitive Questions and Student Thinking |

238
(2)

| | |
| --- | --- |
| | Exercise 6.1 Identifying the Cognitive Levels of Questions---A Self-Check Exercise |

240
(1)

| | |
| --- | --- |
| | Guidelines for Using Questioning |

241
(2)
241
(1)
241
(2)

| | |
| --- | --- |
| | Exercise 6.2 Think Time and the Art of Questioning---An In-Class Exercise |

243
(3)

| | |
| --- | --- |
| | Questions from Students: The Question-Driven Classroom and Curriculum |

246
(3)

| | |
| --- | --- |
| | Questioning: The Cornerstone of Critical Thinking, Real-World Problem Solving, and Meaningful Learning |

246
(3)

| | |
| --- | --- |
| | Exercise 6.3 Examining Course Materials for Level of Questioning and Expected Thinking |

249
(2)

| | |
| --- | --- |
| | Exercise 6.4 Observing the Cognitive Levels of Classroom Verbal Interaction |

251
(2)

| | |
| --- | --- |
| | Exercise 6.5 Practice in Raising Questions to Higher Levels |

253
(2)

| | |
| --- | --- |
| | Exercise 6.6 Practice in Creating Cognitive Questions |

255
(2)

| | |
| --- | --- |
| | Exercise 6.7 A Cooperative Learning and Micro Peer Teaching Exercise in the Use of Questioning---Micro Peer Teaching 1 |

257
(2)

| | |
| --- | --- |
| | Exercise 6.8 Identifying Teacher Behaviors in Classroom Interaction---A Self-Check Exercise |

259
(2)
261
(1)

| | |
| --- | --- |
| | Questions for Class Discussion |

261
(1)
261
(1)

| | |
| --- | --- |
| | Suggestions for Further Reading |

261
(2)

| | |
| --- | --- |
| | Grouping Students for Quality Learning |

263
(45)
263
(1)

| | |
| --- | --- |
| | Mastery Learning and Personalized Instruction |

264
(1)

| | |
| --- | --- |
| | Today's Emphasis: Quality Learning for Every Student |

264
(1)

| | |
| --- | --- |
| | Assumptions About Mastery, or Quality, Learning |

264
(1)

| | |
| --- | --- |
| | Elements of Any Mastery Learning Model: The Cycle of Teaching |

264
(1)

| | |
| --- | --- |
| | Strategies for Personalizing the Instruction Now! |

265
(1)

| | |
| --- | --- |
| | Working with and Individualizing the Learning Experiences for Specific Learners |

265
(8)

| | |
| --- | --- |
| | Recognizing and Working with Students with Special Needs |

265
(2)

| | |
| --- | --- |
| | Recognizing and Working with Students of Diversity and Differences |

267
(2)

| | |
| --- | --- |
| | Recognizing and Working with Students Who Are Gifted |

269
(1)
269
(1)

| | |
| --- | --- |
| | Meaningful Curriculum Options: Multiple Pathways to Success |

270
(1)

| | |
| --- | --- |
| | Recognizing and Working with Students Who Take More Time but Are Willing to Try |

271
(1)

| | |
| --- | --- |
| | Recognizing and Working with Recalcitrant Learners |

272
(1)

| | |
| --- | --- |
| | Recognizing and Working with Abused Children |

272
(1)
273
(1)
273
(2)
273
(2)
275
(1)

| | |
| --- | --- |
| | Purposes for Using Small Groups |

275
(1)
275
(3)

| | |
| --- | --- |
| | The Cooperative Learning Group |

275
(1)

| | |
| --- | --- |
| | The Theory and Use of Cooperative Learning |

275
(1)

| | |
| --- | --- |
| | Roles Within the Cooperative Learning Group |

276
(1)

| | |
| --- | --- |
| | What Students and the Teacher Do When Using Cooperative Learning Groups |

276
(1)

| | |
| --- | --- |
| | When to Use Cooperative Learning Groups |

276
(1)

| | |
| --- | --- |
| | Cooperative Group Learning, Assessment, and Grading |

276
(1)

| | |
| --- | --- |
| | Why Some Teachers Experience Difficulty Using CLGs |

276
(2)
278
(3)
278
(1)
278
(3)

| | |
| --- | --- |
| | Exercise 7.1A Whole-Class Discussion as a Teaching Strategy: What Do I Already Know? |

281
(4)

| | |
| --- | --- |
| | Exercise 7.1B Whole-Class Discussion as a Teaching Strategy: Building on What I Already Know |

285
(2)

| | |
| --- | --- |
| | Equality in the Classroom |

287
(2)
287
(2)

| | |
| --- | --- |
| | Exercise 7.2 Teacher Interaction with Students According to Student Gender |

289
(2)

| | |
| --- | --- |
| | Learning from Assignments and Homework |

291
(2)
291
(1)

| | |
| --- | --- |
| | Guidelines for Using Assignments |

291
(1)

| | |
| --- | --- |
| | Opportunities for Recovery |

292
(1)

| | |
| --- | --- |
| | How to Avoid Having So Many Papers to Grade That Time for Effective Planning Is Restricted |

293
(1)

| | |
| --- | --- |
| | Project-Centered Learning: Guiding Learning from Independent and Group Investigations, Papers, and Oral Reports |

293
(3)

| | |
| --- | --- |
| | Values and Purposes of Project-Centered Learning |

294
(1)

| | |
| --- | --- |
| | Guidelines for Guiding Students in Project-Centered Learning |

294
(1)

| | |
| --- | --- |
| | Writing as a Required Component of Project-Centered Learning |

295
(1)

| | |
| --- | --- |
| | Assessing the Final Product |

296
(1)

| | |
| --- | --- |
| | Writing across the Curriculum |

296
(2)
296
(2)
298
(1)

| | |
| --- | --- |
| | A Collection of 125 Annotated Motivational Teaching Strategies with Ideas for Lessons, Interdisciplinary Teaching, Transcultural Studies, and Student Projects |

298
(7)

| | |
| --- | --- |
| | The Visual and Performing Arts |

298
(1)

| | |
| --- | --- |
| | Family and Consumer Economics, Foods, and Textiles |

299
(1)

| | |
| --- | --- |
| | English, Languages, and the Language Arts |

300
(1)
301
(1)
302
(1)
302
(1)
303
(2)

| | |
| --- | --- |
| | Vocational---Career Education |

305
(1)
305
(1)

| | |
| --- | --- |
| | Questions for Class Discussion |

305
(1)
305
(1)

| | |
| --- | --- |
| | Suggestions for Further Reading |

306
(2)

| | |
| --- | --- |
| | The Thinking Curriculum: Using Teacher Talk, Demonstrations, Thinking, Inquiry, and Games |

308
(29)
308
(1)

| | |
| --- | --- |
| | Teacher Talk: Formal and Informal |

309
(6)

| | |
| --- | --- |
| | Cautions in Using Teacher Talk |

309
(1)

| | |
| --- | --- |
| | Teacher Talk: General Guidelines |

309
(1)

| | |
| --- | --- |
| | Teacher Talk: Specific Guidelines |

310
(5)
315
(1)

| | |
| --- | --- |
| | Reasons for Using Demonstrations |

315
(1)

| | |
| --- | --- |
| | Guidelines for Using Demonstrations |

315
(1)

| | |
| --- | --- |
| | Teaching Thinking for Intelligent Behavior |

315
(3)

| | |
| --- | --- |
| | Characteristics of Intelligent Behavior |

316
(2)

| | |
| --- | --- |
| | Direct Teaching for Thinking and Intelligent Behavior |

318
(1)

| | |
| --- | --- |
| | Inquiry Teaching and Discovery Learning |

318
(4)
318
(1)
318
(1)
319
(1)

| | |
| --- | --- |
| | The Critical Thinking Skills of Discovery and Inquiry |

320
(2)

| | |
| --- | --- |
| | Integrating Strategies for Integrated Learning |

322
(5)

| | |
| --- | --- |
| | Exercise 8.1 A Study of Inquiry and Strategy Integration |

327
(2)
329
(4)

| | |
| --- | --- |
| | Classification of Educational Games |

329
(1)

| | |
| --- | --- |
| | Functions of Educational Games |

329
(4)

| | |
| --- | --- |
| | Exercise 8.2 Developing a Lesson Using Inquiry Level II, Thinking Skill Development, a Demonstration, or an Interactive Lecture---Micro Peer Teaching II |

333
(2)
335
(1)

| | |
| --- | --- |
| | Questions for Class Discussion |

335
(1)
335
(1)

| | |
| --- | --- |
| | Suggestions for Further Reading |

335
(2)

| | |
| --- | --- |
| | Assessing and Reporting Student Achievement |

337
(36)
339
(1)

| | |
| --- | --- |
| | Purposes and Principles of Assessment |

339
(1)
340
(2)

| | |
| --- | --- |
| | Assessment and Evaluation |

340
(1)

| | |
| --- | --- |
| | Measurement and Assessment |

340
(1)
341
(1)

| | |
| --- | --- |
| | Authentic Assessment: Advantages and Disadvantages |

341
(1)

| | |
| --- | --- |
| | Diagnostic, Formative, and Summative Assessment |

342
(1)

| | |
| --- | --- |
| | Assessing Student Learning: Three Avenues |

342
(2)

| | |
| --- | --- |
| | Assessing What a Student Says and Does |

342
(1)

| | |
| --- | --- |
| | Assessing What a Student Writes |

343
(1)

| | |
| --- | --- |
| | Assessment for Affective and Psychomotor Domain Learning |

344
(1)

| | |
| --- | --- |
| | Student Involvement in Assessment |

344
(2)
345
(1)
346
(1)

| | |
| --- | --- |
| | Maintaining Records of Student Achievement |

346
(2)

| | |
| --- | --- |
| | Recording Teacher Observations and Judgments |

346
(2)

| | |
| --- | --- |
| | Grading and Marking Student Achievement |

348
(3)

| | |
| --- | --- |
| | Criterion-Referenced Versus Norm-Referenced Grading |

349
(1)
349
(2)
351
(3)

| | |
| --- | --- |
| | Standardized (Formal) Versus Nonstandardized (Informal) Tests |

351
(1)

| | |
| --- | --- |
| | Purposes for Informal Testing |

351
(1)

| | |
| --- | --- |
| | Frequency for Informal Testing |

352
(1)

| | |
| --- | --- |
| | Helping Learners Deal with Their Test Anxiety |

352
(1)
352
(1)
353
(1)
353
(1)

| | |
| --- | --- |
| | Determining the Time Needed to Take a Test |

354
(1)

| | |
| --- | --- |
| | Preparing Assessment Items |

354
(3)

| | |
| --- | --- |
| | Classification of Assessment Items |

355
(1)
355
(1)

| | |
| --- | --- |
| | General Guidelines for Preparing for Informal Assessment of Student Learning |

355
(1)

| | |
| --- | --- |
| | Attaining Content Validity |

356
(1)

| | |
| --- | --- |
| | Assessment Items: Descriptions, Examples, and Guidelines for Preparing and Using 12 Types |

357
(10)
357
(1)
357
(1)
358
(1)
358
(1)
358
(1)
359
(1)
359
(1)
360
(1)
361
(2)
363
(1)
363
(1)
363
(4)

| | |
| --- | --- |
| | Exercise 9.1 Preparing Assessment Items |

367
(2)

| | |
| --- | --- |
| | Reporting Student Achievement |

369
(1)
369
(1)

| | |
| --- | --- |
| | Teacher Parental/Guardian Connections |

369
(2)

| | |
| --- | --- |
| | Contacting Parents/Guardians |

369
(1)

| | |
| --- | --- |
| | Meeting Parents/Guardians |

369
(1)

| | |
| --- | --- |
| | Parent/Guardian Conference |

370
(1)

| | |
| --- | --- |
| | Dealing with an Angry Parent or Guardian |

371
(1)
371
(1)

| | |
| --- | --- |
| | Questions for Class Discussion |

371
(1)
372
(1)

| | |
| --- | --- |
| | Suggestions for Further Reading |

372
(1)

| | |
| --- | --- |
| | Continued Reflection and Professional Development |

373
(22)
374
(1)

| | |
| --- | --- |
| | Professional Development Through Student Teaching or Internship |

374
(4)

| | |
| --- | --- |
| | Whether Student Teaching or Intern Teaching, It Is the Real Thing |

374
(1)

| | |
| --- | --- |
| | Getting Ready for the Beginning Teaching Experience |

374
(1)
374
(1)
375
(1)

| | |
| --- | --- |
| | Student Teaching from the Cooperating Teacher's Point of View |

375
(1)

| | |
| --- | --- |
| | Comments from the University Supervisor |

376
(1)

| | |
| --- | --- |
| | What to Do Before an Observation |

376
(1)

| | |
| --- | --- |
| | What to Do During an Observation |

376
(1)

| | |
| --- | --- |
| | What to Do During an Observation Conference |

377
(1)

| | |
| --- | --- |
| | What to Do After the Supervisor Leaves |

378
(1)

| | |
| --- | --- |
| | Finding a Teaching Position |

378
(4)

| | |
| --- | --- |
| | Guidelines for Locating a Teaching Position |

378
(1)

| | |
| --- | --- |
| | The Professional Career Portfolio (or How to Get Hired by Really Trying) |

379
(1)

| | |
| --- | --- |
| | Resources for Locating Teaching Vacancies |

379
(1)
379
(1)
380
(2)

| | |
| --- | --- |
| | Professional Development Through Reflection and Self-Assessment |

382
(1)

| | |
| --- | --- |
| | Professional Development Through Mentoring |

382
(1)

| | |
| --- | --- |
| | Professional Development Through Inservice and Graduate Study |

382
(1)

| | |
| --- | --- |
| | Professional Development Through Participation in Professional Organizations |

382
(1)

| | |
| --- | --- |
| | Professional Development Through Communications with Teachers |

383
(1)

| | |
| --- | --- |
| | Professional Development Through Off-Teaching Work Experience |

383
(1)

| | |
| --- | --- |
| | Professional Development Through Micro Peer Teaching |

384
(1)

| | |
| --- | --- |
| | Exercise 10.1 Pulling It All Together: Micro Peer Teaching III |

385
(8)
393
(1)

| | |
| --- | --- |
| | Questions for Class Discussion |

393
(1)
393
(1)

| | |
| --- | --- |
| | Suggestions for Further Reading |

393
(2)
Glossary
395
(6)
References
401
Subject Index
1
(4)
Name Index
5