Note: Supplemental materials are not guaranteed with Rental or Used book purchases.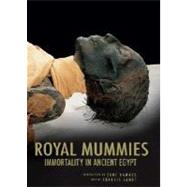 Summary
"The aim of this book is to help readers to become acquainted with the principal funerary texts and the grave goods that accompanied the deceased in order to comprehend their function and effectiveness, while at the same time unobtrusively and respectfully lifting the veil over the perennial presence of death, which emerges from the sand dunes of Egypt." "In practical terms, this means focalizing Egyptological studies on the physical dimension of the ancient Egyptians, a facet of this civilization that has been ignored all too often. The rituals performed, the ancient texts and the related archaeological finds discovered in the tombs constitute the magical protective curtain that was absolutely indispensable for the regenerated body which, transfigured and wrapped in linen bandages, could then proceed along the paths fraught with danger that lead to the Elysian Fields." "Francis Janot is now Associate Professor in the Faculty of Dental Surgery of the University of Nancy."--BOOK JACKET.
Author Biography
Zahi Hawass is the General Secretary of the Supreme Council of Antiquities and Director of the Excavation at the Giza Pyramids, Saqqara, and the Bahariya Oasis. He is the author of a number of volumes including Realm of the Pharaohs (White Star). With a specialization in both pathology and Egyptology and more than 20 years of successful excavations of Egyptian necropolises, Francis Janot is one of the leading authorities in archaeological research. Having conducted extensive research, he is a highly distinguished specialist on ancient Egyptian mortuary and embalming rituals. He has published several widely acclaimed books on the subject.
Table of Contents
The Discovery of the Royal Mummies
p. 48
The Royal Mummies
p. 92
The Quest for Immortality
p. 130
The Secrets of Embalming
p. 178
The Magical Power of Amulets
p. 214
The Final Protection for the Mummies
p. 258
The Eternal Night in the Tomb
p. 294
The Unveiled Bodies
p. 342
Bibliography
Index
p. 360
Table of Contents provided by Blackwell. All Rights Reserved.