Note: Supplemental materials are not guaranteed with Rental or Used book purchases.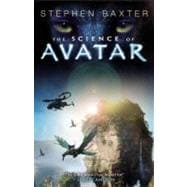 Summary
Audiences around the world have been enchanted by James Cameron's visionaryAvatar, with its glimpse of the Na'vi on the marvelous world of Pandora. But the movie is not entirely a fantasy; there is a scientific rationale for much of what we saw on the screen, from the possibility of travel to other worlds, to the life forms seen on screen and the ecological and cybernetic concepts that underpin the 'neural networks' in which the Na'vi and their sacred trees are joined, as well as to the mind-linking to the avatars themselves. From popular science journalist and acclaimed science fiction author Stephen Baxter, THE SCIENCE OF AVATAR is a guide to the rigorous fact behind the fiction. It will enhance the readers' enjoyment of the movie experience by drawing them further into its imagined world.
Author Biography
Stephen Baxter is a writer of science fiction novels which have achieved worldwide sales and have been recognized by many of the field's top awards. He has also developed a parallel career in popular-science journalism. As well as publishing the non-fiction future survey Deep Future (2000), he is an advisor to the BBC's popular science monthly magazine Focus, to which he contributes a regular column as well as major features. Find out more about the author at www.stephen-baxter.com.