Note: Supplemental materials are not guaranteed with Rental or Used book purchases.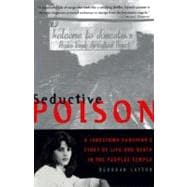 Questions About This Book?
Why should I rent this book?
Renting is easy, fast, and cheap! Renting from eCampus.com can save you hundreds of dollars compared to the cost of new or used books each semester. At the end of the semester, simply ship the book back to us with a free UPS shipping label! No need to worry about selling it back.
How do rental returns work?
Returning books is as easy as possible. As your rental due date approaches, we will email you several courtesy reminders. When you are ready to return, you can print a free UPS shipping label from our website at any time. Then, just return the book to your UPS driver or any staffed UPS location. You can even use the same box we shipped it in!
What version or edition is this?
This is the edition with a publication date of 11/9/1999.
What is included with this book?
The New copy of this book will include any supplemental materials advertised. Please check the title of the book to determine if it should include any CDs, lab manuals, study guides, etc.
The Rental copy of this book is not guaranteed to include any supplemental materials. You may receive a brand new copy, but typically, only the book itself.
Summary
Told by a former high-level member of the Peoples Temple and Jonestown survivor,Seductive Poisonis the "truly unforgettable" (Kirkus Review) story of how one woman was seduced by one of the most notorious cults in recent memory and how she found her way back to sanity. From Waco to Heaven's Gate, the past decade has seen its share of cult tragedies. But none has been quite so dramatic or compelling as the Jonestown massacre of 1978, in which the Reverend Jim Jones and 913 of his disciples perished. Deborah Layton had been a member of the Peoples Temple for seven years when she departed for Jonestown, Guyana, the promised land nestled deep in the South American jungle. When she arrived, however, Layton saw that something was seriously wrong. Jones constantly spoke of a revolutionary mass suicide, and Layton knew only too well that he had enough control over the minds of the Jonestown residents to carry it out. But her pleas for help--and her sworn affidavit to the U.S. government--fell on skeptical ears. In this very personal account, Layton opens up the shadowy world of cults and shows how anyone can fall under their spell.Seductive Poisonis both an unflinching historical document and a riveting story of intrigue, power, and murder.
Author Biography
Deborah Layton was born in 1953 and grew up in Berkeley, California. She currently lives in the San Francisco Bay area, where she is raising her daughter.
Table of Contents
Foreword
p. xi
Prologue
p. 1
Secrets and Shadows
p. 9
Exiled
p. 21
Lost and Found
p. 32
Indoctrination
p. 50
Father Loves Us
p. 70
Resurrection
p. 81
Bad Press
p. 96
Exodus to Paradise
p. 119
Guyana--The Promised Land
p. 138
Welcome to Jonestown
p. 147
Hints of Madness
p. 154
Dark Days--White Nights
p. 173
Sickly Ascension
p. 190
Forsaking Mama
p. 198
Escaping Paradise
p. 213
No Place to Hide
p. 242
Emergency Standby
p. 257
Doesn't Anyone Hear Me?
p. 271
Descent into the Abyss
p. 285
Hope Extinguished, November 18, 1978
p. 290
Epilogue
p. 299
Acknowledgments
p. 306
Table of Contents provided by Syndetics. All Rights Reserved.
Excerpts
Chapter One
Secrets and Shadows
My mother was a mystery to me. Beautiful, often quiet, she secretly sketched portraits of women, closing her portfolio whenever I came unexpectedly into the sunroom. I often felt I was intruding on someone unfamiliar and interrupting something quite private. She seemed like a shadow, her silhouette casting a haze on my imperfect form. Always gentle and kind, she coddled me and continually asked after my thoughts. I sensed that she was worried about me and desperately wanted to protect me, but I had no idea from what. In return, from a very young age, I felt protective of her.
Every evening she would lie next to me and read aloud. I loved the sound of her voice, soothing and warm. My favorite poem was Walter de la Mare's "Sleepyhead." The way in which Mama pronounced each word lulled me into a trance. I begged her to read it over and over again, especially one segment:                                                                                   
"Come away,
                                                                                  Child, and play
                                                                               Light with the gnomies;
                                                                                    In a mound
                                                                                 Green and round,
                                                                             That's where their home is.

                                                                                  "Honey sweet,
                                                                                   Curds to eat,
                                                                                Cream and frumenty,
                                                                                 Shells and beads,
                                                                                   Poppy seeds,
                                                                               You shall have plenty."

But as soon as I stooped in the dim moonlight

To put on my stocking and my shoe,

The sweet sweet singing died sadly away,

And the light of the morning peeped through ...
After the fifth reading, when we'd finished saying the Lord's Prayer, I'd plead with her not to leave me. When she finally rose and kissed me gently on the cheek, then closed the door behind her, believing I was asleep, I would cry. She seemed so sad, like a fairy princess in a moated castle, and I grieved for her.
My mother, Lisa, was born to Anita and Hugo Philip in 1915. Although she shared few of her childhood stories with me, I had glimpses into her past. It was my father who bragged about her life. I knew she was proud and had grown up in Hamburg surrounded by vast amounts of art and culture. Concert musicians used to play in her extraordinarily modern home that was designed and built by her cousin through marriage, Ernst Hochfeld, a pioneer of the Bauhaus architectural era. There were built-in cabinets for their extensive art collection, a humidity-controlled vault for Grandpa's tobacco and cigars, and the beloved music room where Mama's Steinway and her father's Guadagnini violin were kept.
Mama explained on several occasions that the bronze nude in our living room was not an object to snicker at but a famous sculpture, Die Erwachende ("The Awakening") by Klimsch and that she loved it. I understood that her father had packed it together with a few other valuables and brought it from Germany. Why her parents hadn't hired a moving company to ship all their belongings from Hamburg was a question that never seemed to be answered.
There was the beautifully shaped silver cutlery we used daily, some exquisite jewelry Mama kept in her silk-embroidered jewelry box, and several large pieces of art, paintings and sculptures that Grandpa Hugo and Grandma Anita had personally carried to America.
I loved hearing the story attached to each one. There was an etching of Albert Einstein, signed by the genius himself, his hands so dirty his fingerprints showed clearly next to his signature, and an etching of Pablo Casals tuning his cello, signed by the maestro. Beatrice d'Este of Ferrara, the painting commissioned by my grandfather in Italy that stared away past me in the library, wore a headdress of leather and pearls and was covered in a maroon dress with a luxurious black velvet cape. I often wished the statue on the table, a beautiful bronze woman, her bared breasts firm, her long, sleek legs taut as she stretched upward on her toes, had considered wearing clothes on the day of her posing. My mother's legs were beautiful, too. I loved to sit on her bed each morning and watch her pull her stockings up over her ankles, then point her toes and extend her legs into the air as she attached the silk to her black garter.My mother was what I wanted to be: an enchanting enigma.
I sensed that my mother missed her life in Germany. The past seemed to consume and console her. When I was a little older I wondered what it must have been like to leave a place one deeply loved, all one's friends and relatives, and never see them again. But it was many years before I grasped that my mother's world was filled with sorrow, guilt, and regret. And it wasn't until years after that that I learned why.
Long before I came onto the scene, my mother had begun to spin a cocoon around herself. From her place of solace, she wove interesting stories and gave them to her children as protective shields against the painful truths she could not bear to tell. The one most closely associated with me was the story of my arrival. My birth, it seemed, was a momentous occasion. I loved the pretty stories of the long discussions and appeals from my big sister, Annalisa, for a baby sister. Mama, too, said she desired "just one more" baby. I grew up knowing that I was the only really planned-for child because, at age eight, my sister had successfully convinced my parents that she would take care of me. However, the truth was far different. It is only now that I realize my conception must have been on the evening of May 10, 1952, the evening my mother learned of her own mother's suicide. I imagine the night was filled with tears and profound despair, my father holding and consoling my mother, trying to dissuade her from her crushing guilt. On February 7, 1953, exactly nine months after Grandma Anita's death, the secretly grieved-about baby arrived in Tooele, Utah. Although she cared for me deeply and listened intently to my never-ending questions, she seemed sad, preoccupied, and sometimes in awe of me. Perhaps my presence reminded her of the mother she believed she had forsaken. Somewhere deep inside my mother's heart she must have wondered from where my spirit arose.
May 10, 1952
My friends,
Know that I, free and proper, am a good American. But I was a gossip and have been entangled in a network of intrigue. I no longer have the strength to free myself from it.
Forget me not, my beloved children and family.
And you, Hugo, forgive me.
Live well. All of you loved mankind so much!!
--A.--
On the morning of her suicide, Grandma Anita left behind what at the time seemed a mysterious missive written in German. No one understood why she mentioned being a good American. Sadly, however, Anita had a basis for her belief that she was entangled in some terrible intrigue.
In 1951, my father had left his associate professorship at Johns Hopkins to accept a prestigious position as Associate Director of Chemical Warfare at the Dugway Proving Grounds in Utah. My mother was apprehensive about the assignment, as was her mother.
Anita had become very involved with the American Society of Friends (Quakers), the organization that had safeguarded her and Hugo's journey out of Nazi Austria to the United States. The Friends had kept the Nazis at bay while desperately trying to obtain the last of the emergency visas granted to Jews. On March 20, 1940, the Friends gave Anita and Hugo the precious gift of another life in America.
Now Anita was a devoted Friend and believed in their gospel of peace and nonviolence. Her son-in-law's involvement in research on how to "kill humans with chemicals" was abhorrent to her. She talked with her daughter about her misgivings and begged her to convince Laurence not to take the job.
In 1951, Anita could not know that after her son-in-law's arrival in Utah, he was promoted to chief of the entire Chemical Warfare Division. With this high-level appointment, Dr. Layton required the highest level security clearance possible and the FBI began to conduct a thorough background investigation. My father, one of the government's top men at Dugway, was married to a German woman, an "Alien of Enemy Nationality" as denoted on her passport, and her parents had to be closely investigated.
J. Edgar Hoover was in his prime. He was a xenophobe and believed the Society of Friends to have Communist leanings. Hoover's men, with little concern for the fallout of their investigation, began to question my grandmother and her Quaker friends. These men deemed it unnecessary to explain to the Society of Friends and the neighbors of Anita and Hugo why they were investigating the loyalties of the Philips. Anita had no idea that this was a routine inquiry regarding a government employee. All she knew was that "people" were asking questions about her. Anita wrote to her daughter that she was being followed and spied upon. Unaware of the FBI's investigation, Lisa and Laurence thought Anita was becoming paranoid; to them her fears were incomprehensible. Of course she had been persecuted in Germany, but that was Nazi territory, it could not happen here. Never in America! Terrified and not knowing where to turn, Anita jumped to her death from her apartment window.
At the time, my mother did not know that her parents were being investigated. And she could not have fathomed the effect of such an investigation on a Jew who had just escaped from the Nazis. Much later, I would discover how deeply my mother blamed herself for having disbelieved her mother's fears. Long shadows now loomed over Lisa's universe. The world she had hoped to escape into was suddenly soiled. In 1952, Mama had three children under age ten, a husband with an extremely sensitive government job, and a new baby on the way. For reasons I think I now understand, Lisa chose to silence her sorrows. For the sake of her husband and her children, desperately wanting to give them the future she had hoped for, she suppressed her past and hid her own identity as well as her mother's.
---

Excerpted from Seductive Poison: A Jonestown Survivor's Story of Life and Death in the People's Temple by Deborah Layton
All rights reserved by the original copyright owners. Excerpts are provided for display purposes only and may not be reproduced, reprinted or distributed without the written permission of the publisher.