Note: Supplemental materials are not guaranteed with Rental or Used book purchases.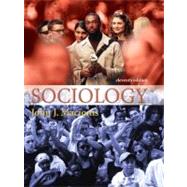 Questions About This Book?
Why should I rent this book?
Renting is easy, fast, and cheap! Renting from eCampus.com can save you hundreds of dollars compared to the cost of new or used books each semester. At the end of the semester, simply ship the book back to us with a free UPS shipping label! No need to worry about selling it back.
How do rental returns work?
Returning books is as easy as possible. As your rental due date approaches, we will email you several courtesy reminders. When you are ready to return, you can print a free UPS shipping label from our website at any time. Then, just return the book to your UPS driver or any staffed UPS location. You can even use the same box we shipped it in!
What version or edition is this?
This is the 11th edition with a publication date of 1/1/2007.
What is included with this book?
The Used copy of this book is not guaranteed to include any supplemental materials. Typically, only the book itself is included.
The Rental copy of this book is not guaranteed to include any supplemental materials. You may receive a brand new copy, but typically, only the book itself.
Summary
The title says it all. This tenth edition of the best-sellingSociologyis a comprehensive book and multimedia package that offers readers aglobal perspectiveto help them better understand their own lives, provides a strong focus onsocial diversitythat allows them to see the impact of race, class, and gender, and focuses oncritical thinking. With technology integratedthroughout,this new edition features new research citations, more social theory applications, additional references to pop culture linking directly to sociological material.Covering all aspects of sociology, this book describes sociological investigation, culture, society, interaction in everyday life, groups and organizations, deviance, sexuality, social stratification, social class in the United States, global inequality, gender stratification, race and ethnicity, aging, the economy, politics and government, family, religion, education, health and medicine, population and urbanization, collective behavior and social movements, and social change.An excellent resource for professionals in the field of sociology, this book is also an excellent read for non-academic hobbyists and life-long learners.
Table of Contents
Preface
xxii
About the Author
xxxv

| | |
| --- | --- |
| | PART I The Foundations of Sociology |

| | |
| --- | --- |
| | The Sociological Perspective |

1
(27)

| | |
| --- | --- |
| | The Sociological Perspective |

2
(4)

| | |
| --- | --- |
| | Seeing the General in the Particular |

2
(1)

| | |
| --- | --- |
| | Seeing the Strange in the Familiar |

3
(2)

| | |
| --- | --- |
| | Seeing Personal Choice in Social Context |

5
(1)

| | |
| --- | --- |
| | Seeing Sociologically: Marginality and Crisis |

6
(1)

| | |
| --- | --- |
| | The Importance of a Global Perspective |

6
(4)
10
(1)

| | |
| --- | --- |
| | Applying the Sociological Perspective |

10
(2)

| | |
| --- | --- |
| | Sociology and Public Policy |

10
(1)

| | |
| --- | --- |
| | Sociology and Personal Growth |

11
(1)

| | |
| --- | --- |
| | Careers: The ``Sociology Advantage'' |

11
(1)
12
(1)
12
(2)

| | |
| --- | --- |
| | Social Change and Sociology |

12
(1)
13
(1)
14
(7)

| | |
| --- | --- |
| | The Structural-Functional Approach |

15
(1)

| | |
| --- | --- |
| | In the Times ``Social Isolation, Guns and a `Culture of Suicide''' |

16
(1)

| | |
| --- | --- |
| | The Social-Conflict Approach |

17
(3)

| | |
| --- | --- |
| | The Symbolic-Interaction Approach |

20
(1)

| | |
| --- | --- |
| | Applying the Approaches: The Sociology of Sports |

21
(7)
21
(1)
22
(1)
23
(2)

| | |
| --- | --- |
| | Making the Grade Key Points |

25
(1)
26
(1)
26
(1)

| | |
| --- | --- |
| | Applications and Exercises |

27
(1)

| | |
| --- | --- |
| | Investigate with Research Navigator |

27
(1)

| | |
| --- | --- |
| | Sociological Investigation |

28
(30)

| | |
| --- | --- |
| | Basics of Sociological Investigation |

31
(2)

| | |
| --- | --- |
| | Science as One Form of Truth |

31
(1)

| | |
| --- | --- |
| | Common Sense versus Scientific Evidence |

32
(1)

| | |
| --- | --- |
| | Three Ways To Do Sociology |

33
(8)
33
(5)
38
(1)
39
(1)
39
(1)
39
(1)
40
(1)

| | |
| --- | --- |
| | Methods of Sociological Research |

41
(12)

| | |
| --- | --- |
| | Testing a Hypothesis: The Experiment |

41
(1)
42
(1)

| | |
| --- | --- |
| | Asking Questions: Survey Research |

43
(3)

| | |
| --- | --- |
| | In the Field: Participant Observation |

46
(3)

| | |
| --- | --- |
| | Using Available Data: Existing Sources |

49
(1)

| | |
| --- | --- |
| | In the Times ``Images of a Growing Nation, from Census to Census'' |

50
(1)

| | |
| --- | --- |
| | The Interplay of Theory and Method |

51
(2)

| | |
| --- | --- |
| | Putting It All Together: Ten Steps in Sociological Investigation |

53
(5)

| | |
| --- | --- |
| | Making the Grade Key Points |

54
(2)
56
(1)
56
(1)

| | |
| --- | --- |
| | Applications and Exercises |

57
(1)

| | |
| --- | --- |
| | Investigate with Research Navigator |

57
(1)

| | |
| --- | --- |
| | PART II The Foundations of Society |

58
(32)
60
(1)
60
(4)

| | |
| --- | --- |
| | Culture and Human Intelligence |

62
(2)

| | |
| --- | --- |
| | Culture, Nation, and Society |

64
(1)
64
(1)
64
(10)
64
(2)
66
(2)
68
(3)
71
(2)
73
(1)

| | |
| --- | --- |
| | Material Culture and Technology |

73
(1)

| | |
| --- | --- |
| | New Information Technology and Culture |

74
(1)

| | |
| --- | --- |
| | Cultural Diversity: Many Ways of Life in One World |

74
(8)

| | |
| --- | --- |
| | High Culture and Popular Culture |

75
(1)
75
(1)

| | |
| --- | --- |
| | In the Times ``Cultural Divide over Parental Discipline'' |

76
(1)
76
(2)
78
(1)
79
(1)

| | |
| --- | --- |
| | Ethnocentrism and Cultural Relativism |

80
(1)
81
(1)
81
(1)

| | |
| --- | --- |
| | Theoretical Analysis of Culture |

82
(3)

| | |
| --- | --- |
| | The Functions of Culture: Structural-Functional Analysis |

82
(1)

| | |
| --- | --- |
| | Inequality and Culture: Social-Conflict Analysis |

83
(1)

| | |
| --- | --- |
| | Evolution and Culture: Sociobiology |

83
(2)

| | |
| --- | --- |
| | Culture and Human Freedom |

85
(5)
85
(1)
85
(2)

| | |
| --- | --- |
| | Making the Grade Key Points |

87
(1)
87
(1)
88
(1)

| | |
| --- | --- |
| | Applications and Exercises |

89
(1)

| | |
| --- | --- |
| | Investigate with Research Navigator |

89
(1)
90
(26)

| | |
| --- | --- |
| | Gerhard Lenski: Society and Technology |

92
(8)

| | |
| --- | --- |
| | Hunting and Gathering Societies |

93
(1)

| | |
| --- | --- |
| | Horticultural and Pastoral Societies |

94
(1)
95
(1)

| | |
| --- | --- |
| | In the Times ``Animal Herders of 23 Lands Meet and Swap Stories'' |

96
(1)
96
(2)
98
(1)
99
(1)

| | |
| --- | --- |
| | Karl Marx: Society and Conflict |

100
(4)
101
(1)
102
(1)

| | |
| --- | --- |
| | Capitalism and Class Conflict |

102
(1)

| | |
| --- | --- |
| | Capitalism and Alienation |

103
(1)
103
(1)
103
(1)

| | |
| --- | --- |
| | Max Weber: The Rationalization of Society |

104
(4)

| | |
| --- | --- |
| | Two Worldviews: Tradition and Rationality |

105
(1)
105
(1)

| | |
| --- | --- |
| | Weber's Great Thesis: Protestantism and Capitalism |

105
(2)

| | |
| --- | --- |
| | Rational Social Organization |

107
(1)

| | |
| --- | --- |
| | Emile Durkheim: Society and Function |

108
(3)

| | |
| --- | --- |
| | Structure: Society beyond Ourselves |

109
(1)

| | |
| --- | --- |
| | Function: Society as System |

109
(1)

| | |
| --- | --- |
| | Personality: Society in Ourselves |

109
(1)
110
(1)

| | |
| --- | --- |
| | Evolving Societies: The Division of Labor |

110
(1)

| | |
| --- | --- |
| | Critical Review: Four Visions of Society |

111
(5)

| | |
| --- | --- |
| | Making the Grade Key Points |

113
(1)
113
(1)
114
(1)

| | |
| --- | --- |
| | Applications and Exercises |

115
(1)

| | |
| --- | --- |
| | Investigate with Research Navigator |

115
(1)
116
(26)

| | |
| --- | --- |
| | Social Experience: The Key to Our Humanity |

118
(3)

| | |
| --- | --- |
| | Human Development: Nature and Nurture |

118
(1)
119
(2)

| | |
| --- | --- |
| | Understanding Socialization |

121
(6)

| | |
| --- | --- |
| | Sigmund Freud's Elements of Personality |

121
(1)

| | |
| --- | --- |
| | Jean Piaget's Theory of Cognitive Development |

122
(1)

| | |
| --- | --- |
| | Lawrence Kohlberg's Theory of Moral Development |

123
(1)

| | |
| --- | --- |
| | Carol Gilligan's Theory of Gender and Moral Development |

123
(1)

| | |
| --- | --- |
| | George Herbert Mead's Theory of the Social Self |

124
(2)

| | |
| --- | --- |
| | Erik H. Erikson's Eight Stages of Development |

126
(1)
127
(6)
127
(1)
128
(1)
129
(1)
130
(3)

| | |
| --- | --- |
| | Socialization and the Life Course |

133
(4)
133
(1)
133
(1)
133
(1)

| | |
| --- | --- |
| | In the Times ``Adultescent'' |

134
(1)
134
(1)
135
(1)
135
(2)

| | |
| --- | --- |
| | The Life Course: Patterns and Variations |

137
(1)

| | |
| --- | --- |
| | Resocialization: Total Institutions |

137
(5)

| | |
| --- | --- |
| | Making the Grade Key Points |

139
(1)
140
(1)
140
(1)

| | |
| --- | --- |
| | Applications and Exercises |

141
(1)

| | |
| --- | --- |
| | Investigate with Research Navigator |

141
(1)

| | |
| --- | --- |
| | Social Interaction in Everyday Life |

142
(24)

| | |
| --- | --- |
| | Social Structure: A Guide to Everyday Living |

144
(1)
145
(1)
145
(1)

| | |
| --- | --- |
| | Ascribed and Achieved Status |

145
(1)
145
(1)
146
(3)
147
(1)

| | |
| --- | --- |
| | Role Conflict and Role Strain |

147
(1)
147
(2)

| | |
| --- | --- |
| | The Social Construction of Reality |

149
(2)
149
(1)
150
(1)
150
(1)

| | |
| --- | --- |
| | Reality Building: Class and Culture |

151
(1)

| | |
| --- | --- |
| | Dramaturgical Analysis: ``The Presentation of Self'' |

151
(6)
151
(1)

| | |
| --- | --- |
| | In the Times ``For Disabled, It's Hooray for Hollywood'' |

152
(1)
152
(1)
153
(2)
155
(1)
156
(1)
156
(1)

| | |
| --- | --- |
| | Interaction in Everyday Life: Three Applications |

157
(9)

| | |
| --- | --- |
| | Emotions: The Social Construction of Feeling |

157
(1)
158
(1)

| | |
| --- | --- |
| | Language: The Social Construction of Gender |

158
(3)

| | |
| --- | --- |
| | Reality Play: The Social Construction of Humor |

161
(2)

| | |
| --- | --- |
| | Making the Grade Key Points |

163
(1)
164
(1)
164
(1)

| | |
| --- | --- |
| | Applications and Exercises |

165
(1)

| | |
| --- | --- |
| | Investigate with Research Navigator |

165
(1)
166
(26)
168
(7)

| | |
| --- | --- |
| | Primary and Secondary Groups |

169
(1)
170
(1)
171
(1)
172
(1)
173
(1)
173
(1)

| | |
| --- | --- |
| | Social Diversity: Race, Class, and Gender |

174
(1)
174
(1)
175
(7)

| | |
| --- | --- |
| | Types of Formal Organizations |

177
(1)

| | |
| --- | --- |
| | Origins of Formal Organizations |

177
(1)

| | |
| --- | --- |
| | Characteristics of Bureaucracy |

177
(1)

| | |
| --- | --- |
| | Organizational Environment |

178
(1)

| | |
| --- | --- |
| | The Informal Side of Bureaucracy |

178
(1)
179
(1)

| | |
| --- | --- |
| | In the Times ``The New Magic Bullet: Bureaucratic Imagination'' |

180
(1)
181
(1)

| | |
| --- | --- |
| | The Evolution of Formal Organizations |

182
(6)
182
(1)

| | |
| --- | --- |
| | The First Challenge: Race and Gender |

182
(1)

| | |
| --- | --- |
| | The Second Challenge: The Japanese Work Organization |

183
(1)

| | |
| --- | --- |
| | The Third Challenge: The Changing Nature of Work |

184
(1)
185
(1)

| | |
| --- | --- |
| | The ``McDonaldization'' of Society |

186
(2)

| | |
| --- | --- |
| | The Future of Organizations: Opposing Trends |

188
(4)

| | |
| --- | --- |
| | Making the Grade Key Points |

189
(1)
190
(1)
190
(1)

| | |
| --- | --- |
| | Applications and Exercises |

191
(1)

| | |
| --- | --- |
| | Investigate with Research Navigator |

191
(1)
192
(28)
194
(4)
194
(1)
195
(1)
196
(1)
197
(1)

| | |
| --- | --- |
| | In the Times ``The Skin Wars Start Earlier and Earlier'' |

198
(1)

| | |
| --- | --- |
| | Sexual Attitudes in the United States |

198
(5)
199
(1)

| | |
| --- | --- |
| | The Sexual Counterrevolution |

200
(1)
200
(1)
201
(1)
201
(1)
202
(1)
203
(3)

| | |
| --- | --- |
| | What Gives Us a Sexual Orientation? |

203
(2)

| | |
| --- | --- |
| | How Many Gay People Are There? |

205
(1)
205
(1)

| | |
| --- | --- |
| | Sexual Issues and Controversies |

206
(4)
206
(1)
207
(1)
207
(2)

| | |
| --- | --- |
| | Sexual Violence: Rape and Date Rape |

209
(1)

| | |
| --- | --- |
| | Theoretical Analysis of Sexuality |

210
(10)

| | |
| --- | --- |
| | Structural-Functional Analysis |

211
(1)

| | |
| --- | --- |
| | Symbolic-Interaction Analysis |

212
(1)
213
(2)
215
(1)

| | |
| --- | --- |
| | Making the Grade Key Points |

215
(3)
218
(1)
218
(1)

| | |
| --- | --- |
| | Applications and Exercises |

219
(1)

| | |
| --- | --- |
| | Investigate with Research Navigator |

219
(1)
220
(32)
222
(2)
222
(1)
223
(1)
223
(1)

| | |
| --- | --- |
| | The Social Foundations of Deviance |

224
(1)

| | |
| --- | --- |
| | The Functions of Deviance: Structural-Functional Analysis |

224
(4)
224
(2)
226
(1)
226
(2)

| | |
| --- | --- |
| | Labeling Deviance: Symbolic-Interaction Analysis |

228
(4)
228
(1)

| | |
| --- | --- |
| | The Medicalization of Deviance |

229
(1)

| | |
| --- | --- |
| | Sutherland's Differential Association Theory |

230
(1)
231
(1)

| | |
| --- | --- |
| | Deviance and Inequality: Social-Conflict Analysis |

232
(2)
232
(1)
232
(1)
232
(1)
233
(1)
233
(1)

| | |
| --- | --- |
| | Deviance, Race, and Gender |

234
(2)
234
(1)
235
(1)
236
(6)
236
(1)
237
(1)

| | |
| --- | --- |
| | The Street Criminal: A Profile |

237
(3)

| | |
| --- | --- |
| | Crime in Global Perspective |

240
(2)

| | |
| --- | --- |
| | The U.S. Criminal Justice System |

242
(10)
242
(1)
242
(1)
242
(1)
243
(1)
243
(1)

| | |
| --- | --- |
| | In the Times ``Despite Drop in Crime, an Increase in Inmates'' |

244
(3)

| | |
| --- | --- |
| | Community-Based Corrections |

247
(2)

| | |
| --- | --- |
| | Making the Grade Key Points |

249
(1)
250
(1)
250
(1)

| | |
| --- | --- |
| | Applications and Exercises |

251
(1)

| | |
| --- | --- |
| | Investigate with Research Navigator |

251
(1)

| | |
| --- | --- |
| | PART III Social Inequality |

252
(26)

| | |
| --- | --- |
| | What Is Social Stratification? |

254
(1)
255
(9)
256
(2)
258
(1)

| | |
| --- | --- |
| | Ascription and Achievement: The United Kingdom |

258
(2)
260
(1)

| | |
| --- | --- |
| | Classless Societies? The Former Soviet Union |

261
(2)

| | |
| --- | --- |
| | China: Emerging Social Classes |

263
(1)

| | |
| --- | --- |
| | Ideology: The Power behind Stratification |

263
(1)

| | |
| --- | --- |
| | The Functions of Social Stratification |

264
(1)
264
(1)
264
(1)

| | |
| --- | --- |
| | Stratification and Conflict |

265
(4)

| | |
| --- | --- |
| | Karl Marx: Class Conflict |

265
(1)

| | |
| --- | --- |
| | In the Times ``Love of Leisure, and Europe's Reasons'' |

266
(1)

| | |
| --- | --- |
| | Why No Marxist Revolution? |

267
(1)

| | |
| --- | --- |
| | Max Weber: Class, Status, and Power |

268
(1)

| | |
| --- | --- |
| | Stratification and Interaction |

269
(2)

| | |
| --- | --- |
| | Stratification and Technology: A Global Perspective |

271
(1)

| | |
| --- | --- |
| | Hunting and Gathering Societies |

271
(1)

| | |
| --- | --- |
| | Horticultural, Pastoral, and Agrarian Societies |

271
(1)
271
(1)
271
(1)

| | |
| --- | --- |
| | Social Stratification: Facts and Values |

272
(6)

| | |
| --- | --- |
| | Making the Grade Key Points |

275
(1)
275
(1)
276
(1)

| | |
| --- | --- |
| | Applications and Exercises |

277
(1)

| | |
| --- | --- |
| | Investigate with Research Navigator |

277
(1)

| | |
| --- | --- |
| | Social Class in the United States |

278
(26)

| | |
| --- | --- |
| | Dimensions of Social Inequality |

280
(3)
280
(1)
281
(1)
282
(1)
282
(1)
282
(1)
282
(1)

| | |
| --- | --- |
| | U.S. Stratification: Merit and Caste |

283
(1)
283
(1)
283
(1)
284
(1)

| | |
| --- | --- |
| | Social Classes in the United States |

284
(4)
284
(2)
286
(1)
287
(1)
287
(1)

| | |
| --- | --- |
| | The Difference Class Makes |

288
(1)
288
(1)
288
(1)
288
(1)
289
(1)
289
(5)
290
(1)
290
(1)

| | |
| --- | --- |
| | Mobility: Race, Ethnicity, and Gender |

290
(1)

| | |
| --- | --- |
| | The American Dream: Still a Reality? |

291
(1)

| | |
| --- | --- |
| | The Global Economy and the U.S. Class Structure |

292
(2)

| | |
| --- | --- |
| | Poverty in the United States |

294
(10)

| | |
| --- | --- |
| | The Extent of U.S. Poverty |

294
(1)
294
(1)
295
(1)
296
(2)
298
(2)

| | |
| --- | --- |
| | In the Times ``Surge in Homeless Families Sets Off Debate on Cause'' |

300
(1)

| | |
| --- | --- |
| | Making the Grade Key Points |

301
(1)
302
(1)
302
(1)

| | |
| --- | --- |
| | Applications and Exercises |

303
(1)

| | |
| --- | --- |
| | Investigate with Research Navigator |

303
(1)
304
(28)

| | |
| --- | --- |
| | Global Stratification: An Overview |

307
(5)
307
(1)
308
(2)
310
(1)
310
(2)

| | |
| --- | --- |
| | Global Wealth and Poverty |

312
(7)
313
(2)
315
(1)
315
(1)

| | |
| --- | --- |
| | In the Times ``U.N. Aims to Cut Poverty in Half as Experts Wonder How to Measure It'' |

316
(1)
316
(1)
317
(1)

| | |
| --- | --- |
| | Explanations of Global Poverty |

318
(1)

| | |
| --- | --- |
| | Global Stratification: Theoretical Analysis |

319
(8)
319
(3)
322
(1)
323
(4)

| | |
| --- | --- |
| | Global Stratification: Looking Ahead |

327
(5)

| | |
| --- | --- |
| | Making the Grade Key Points |

329
(1)
330
(1)
330
(1)

| | |
| --- | --- |
| | Applications and Exercises |

331
(1)

| | |
| --- | --- |
| | Investigate with Research Navigator |

331
(1)
332
(28)
334
(5)
334
(1)

| | |
| --- | --- |
| | Gender in Global Perspective |

335
(1)
336
(3)
339
(1)
339
(1)

| | |
| --- | --- |
| | Gender and the Peer Group |

339
(1)
339
(1)

| | |
| --- | --- |
| | Gender and the Mass Media |

340
(1)

| | |
| --- | --- |
| | Gender and Social Stratification |

340
(1)
340
(11)
340
(2)

| | |
| --- | --- |
| | Housework: Women's ``Second Shift'' |

342
(1)

| | |
| --- | --- |
| | Gender, Income, and Wealth |

342
(1)
343
(1)
344
(1)
344
(1)
345
(1)
346
(1)

| | |
| --- | --- |
| | Minority Women: Intersection Theory |

346
(1)
347
(1)
347
(1)
348
(3)

| | |
| --- | --- |
| | Theoretical Analysis of Gender |

351
(2)

| | |
| --- | --- |
| | Structural-Functional Analysis |

351
(1)
352
(1)
353
(2)
353
(1)
354
(1)
354
(1)
355
(5)

| | |
| --- | --- |
| | In the Times ``Men Are Becoming the Ad Target of the Gender Sneer'' |

356
(1)

| | |
| --- | --- |
| | Making the Grade Key Points |

356
(2)
358
(1)
358
(1)

| | |
| --- | --- |
| | Applications and Exercises |

359
(1)

| | |
| --- | --- |
| | Investigate with Research Navigator |

359
(1)
360
(32)

| | |
| --- | --- |
| | The Social Meaning of Race and Ethnicity |

362
(4)
362
(2)
364
(1)
365
(1)
366
(6)
366
(1)
367
(1)

| | |
| --- | --- |
| | Measuring Prejudice: The Social Distance Scale |

368
(1)
369
(2)
371
(1)
372
(1)

| | |
| --- | --- |
| | Institutional Prejudice and Discrimination |

372
(1)

| | |
| --- | --- |
| | Prejudice and Discrimination: The Vicious Circle |

372
(1)

| | |
| --- | --- |
| | Majority and Minority: Patterns of Interaction |

372
(3)
372
(1)
373
(1)
373
(1)
374
(1)

| | |
| --- | --- |
| | Race and Ethnicity in the United States |

375
(13)
375
(1)

| | |
| --- | --- |
| | In the Times ``Around the World in Five Boroughs'' |

376
(1)

| | |
| --- | --- |
| | White Anglo-Saxon Protestants |

376
(2)
378
(2)
380
(3)

| | |
| --- | --- |
| | Hispanic Americans/Latinos |

383
(5)
388
(1)

| | |
| --- | --- |
| | Race and Ethnicity: Looking Ahead |

388
(4)

| | |
| --- | --- |
| | Making the Grade Key Points |

389
(1)
390
(1)
390
(1)

| | |
| --- | --- |
| | Applications and Exercises |

391
(1)

| | |
| --- | --- |
| | Investigate with Research Navigator |

391
(1)
392
(24)

| | |
| --- | --- |
| | The Graying of the United States |

394
(3)

| | |
| --- | --- |
| | The Birth Rate: Going Down |

394
(1)

| | |
| --- | --- |
| | Life Expectancy: Going Up |

394
(2)

| | |
| --- | --- |
| | An Aging Society: Cultural Change |

396
(1)

| | |
| --- | --- |
| | The ``Young Old'' and the ``Old Old'' |

397
(1)

| | |
| --- | --- |
| | Growing Old: Biology and Culture |

397
(4)
397
(1)
398
(1)
398
(1)

| | |
| --- | --- |
| | Age Stratification: A Global Survey |

399
(1)
400
(1)

| | |
| --- | --- |
| | Transitions and Challenges of Aging |

401
(6)
401
(1)
401
(1)

| | |
| --- | --- |
| | In the Times ``Under One Roof, Aging Together Yet Alone'' |

402
(1)
402
(2)
404
(1)
404
(1)
405
(1)
406
(1)
406
(1)

| | |
| --- | --- |
| | Theoretical Analysis of Aging |

407
(1)

| | |
| --- | --- |
| | Structural-Functional Analysis: Aging and Disengagement |

407
(1)

| | |
| --- | --- |
| | Symbolic-Interaction Analysis: Aging and Activity |

408
(1)

| | |
| --- | --- |
| | Social-Conflict Analysis: Aging and Inequality |

408
(1)
408
(4)

| | |
| --- | --- |
| | Historical Patterns of Death |

408
(1)

| | |
| --- | --- |
| | The Modern Separation of Life and Death |

409
(1)

| | |
| --- | --- |
| | Ethical Issues: Confronting Death |

409
(2)
411
(1)
412
(4)

| | |
| --- | --- |
| | Making the Grade Key Points |

413
(1)
414
(1)
414
(1)

| | |
| --- | --- |
| | Applications and Exercises |

415
(1)

| | |
| --- | --- |
| | Investigate with Research Navigator |

415
(1)

| | |
| --- | --- |
| | PART IV Social Institutions |

416
(26)

| | |
| --- | --- |
| | The Economy: Historical Overview |

418
(4)

| | |
| --- | --- |
| | The Agricultural Revolution |

418
(1)

| | |
| --- | --- |
| | The Industrial Revolution |

419
(2)

| | |
| --- | --- |
| | The Information Revolution and Postindustrial Society |

421
(1)
421
(1)
422
(1)

| | |
| --- | --- |
| | Economic Systems: Paths to Justice |

422
(5)
424
(1)
424
(1)

| | |
| --- | --- |
| | Welfare Capitalism and State Capitalism |

425
(1)

| | |
| --- | --- |
| | Relative Advantages of Capitalism and Socialism |

426
(1)

| | |
| --- | --- |
| | Changes in Socialist Countries |

427
(1)

| | |
| --- | --- |
| | Work in the Postindustrial Economy |

427
(6)

| | |
| --- | --- |
| | The Decline of Agricultural Work |

428
(1)

| | |
| --- | --- |
| | From Factory Work to Service Work |

428
(1)
428
(1)
428
(1)
428
(1)
429
(1)
430
(1)

| | |
| --- | --- |
| | Unemployment and Underemployment |

430
(1)
431
(1)

| | |
| --- | --- |
| | Workplace Diversity: Race and Gender |

431
(1)

| | |
| --- | --- |
| | New Information Technology and Work |

432
(1)
433
(1)
433
(4)
433
(1)

| | |
| --- | --- |
| | In the Times ``A Drive-Through Lane to the Next Time Zone'' |

434
(1)

| | |
| --- | --- |
| | Conglomerates and Corporate Linkages |

434
(1)

| | |
| --- | --- |
| | Corporations: Are They Competitive? |

435
(1)

| | |
| --- | --- |
| | Corporations and the Global Economy |

436
(1)

| | |
| --- | --- |
| | The Economy: Looking Ahead |

437
(5)

| | |
| --- | --- |
| | Making the Grade Key Points |

439
(1)
440
(1)
440
(1)

| | |
| --- | --- |
| | Applications and Exercises |

441
(1)

| | |
| --- | --- |
| | Investigate with Research Navigator |

441
(1)
442
(26)
444
(1)
444
(1)
445
(1)
445
(1)

| | |
| --- | --- |
| | Politics in Global Perspective |

445
(5)
446
(1)
446
(2)
448
(1)
448
(2)

| | |
| --- | --- |
| | A Global Political System? |

450
(1)

| | |
| --- | --- |
| | Politics in the United States |

450
(5)

| | |
| --- | --- |
| | U.S. Culture and the Rise of the Welfare State |

450
(1)
451
(2)
453
(1)
454
(1)

| | |
| --- | --- |
| | Should Convicted Criminals Vote? |

455
(1)

| | |
| --- | --- |
| | Theoretical Analysis of Power in Society |

455
(2)

| | |
| --- | --- |
| | The Pluralist Model: The People Rule |

455
(1)

| | |
| --- | --- |
| | The Power-Elite Model: A Few People Rule |

455
(1)

| | |
| --- | --- |
| | The Marxist Model: The System Is Biased |

456
(1)
457
(1)
457
(1)
457
(1)
458
(4)
459
(1)

| | |
| --- | --- |
| | Social Class and the Military |

459
(1)
459
(1)

| | |
| --- | --- |
| | Is Terrorism a New Kind of War? |

460
(1)

| | |
| --- | --- |
| | The Costs and Causes of Militarism |

460
(1)
461
(1)
461
(1)
461
(1)

| | |
| --- | --- |
| | In the Times ``For the Few and the Proud, Concern over the `Few' Part'' |

462
(1)
462
(6)

| | |
| --- | --- |
| | Making the Grade Key Points |

465
(1)
466
(1)
466
(1)

| | |
| --- | --- |
| | Applications and Exercises |

467
(1)

| | |
| --- | --- |
| | Investigate with Research Navigator |

467
(1)
468
(28)
470
(1)

| | |
| --- | --- |
| | Families: Global Variations |

471
(2)
471
(2)
473
(1)
473
(1)
473
(1)

| | |
| --- | --- |
| | Theoretical Analysis of Families |

473
(4)

| | |
| --- | --- |
| | Functions of the Family: Structural-Functional Analysis |

474
(2)

| | |
| --- | --- |
| | Inequality and the Family: Social-Conflict and Feminist Analysis |

476
(1)

| | |
| --- | --- |
| | Constructing Family Life: Micro-Level Analysis |

476
(1)
477
(3)
477
(2)

| | |
| --- | --- |
| | Settling In: Ideal and Real Marriage |

479
(1)
479
(1)
480
(1)
480
(1)

| | |
| --- | --- |
| | U.S. Families: Class, Race, and Gender |

480
(5)
481
(1)
481
(1)

| | |
| --- | --- |
| | In the Times ``Crisis of Indian Children Intensifies as Families Fail'' |

482
(3)
485
(1)

| | |
| --- | --- |
| | Transitions and Problems in Family Life |

485
(3)
485
(2)
487
(1)
487
(1)
488
(4)
488
(1)
489
(1)
489
(2)
491
(1)

| | |
| --- | --- |
| | New Reproductive Technology and the Family |

492
(1)
492
(4)

| | |
| --- | --- |
| | Making the Grade Key Points |

493
(1)
494
(1)
494
(1)

| | |
| --- | --- |
| | Applications and Exercises |

495
(1)

| | |
| --- | --- |
| | Investigate with Research Navigator |

495
(1)
496
(28)
498
(1)
499
(1)

| | |
| --- | --- |
| | Theoretical Analysis of Religion |

499
(2)

| | |
| --- | --- |
| | Functions of Religion: Structural-Functional Analysis |

499
(1)

| | |
| --- | --- |
| | Constructing the Sacred: Symbolic-Interaction Analysis |

500
(1)

| | |
| --- | --- |
| | Inequality and Religion: Social-Conflict Analysis |

500
(1)

| | |
| --- | --- |
| | Religion and Social Change |

501
(1)

| | |
| --- | --- |
| | Max Weber: Protestantism and Capitalism |

501
(1)
502
(1)

| | |
| --- | --- |
| | Types of Religious Organizations |

502
(3)
503
(1)
503
(1)
504
(1)
504
(1)
505
(1)

| | |
| --- | --- |
| | Religion in Preindustrial Societies |

505
(1)

| | |
| --- | --- |
| | Religion in Industrial Societies |

505
(1)
506
(5)
506
(1)
506
(2)
508
(1)
509
(1)
509
(1)
510
(1)
511
(1)

| | |
| --- | --- |
| | Religion in the United States |

511
(2)
511
(1)
512
(1)

| | |
| --- | --- |
| | Religion: Class, Ethnicity, and Race |

512
(1)

| | |
| --- | --- |
| | Religion in a Changing Society |

513
(8)
513
(2)
515
(1)

| | |
| --- | --- |
| | ``New Age'' Seekers: Spirituality without Formal Religion |

515
(2)

| | |
| --- | --- |
| | Religious Revival: ``Good Ol'-Time Religion'' |

517
(1)

| | |
| --- | --- |
| | In the Times ``Give Them Some of That Free-Market Religion'' |

518
(3)
521
(3)

| | |
| --- | --- |
| | Making the Grade Key Points |

521
(1)
522
(1)
522
(1)

| | |
| --- | --- |
| | Applications and Exercises |

523
(1)

| | |
| --- | --- |
| | Investigate with Research Navigator |

523
(1)
524
(26)

| | |
| --- | --- |
| | Education: A Global Survey |

526
(4)

| | |
| --- | --- |
| | Schooling and Economic Development |

526
(1)
527
(1)
527
(2)

| | |
| --- | --- |
| | Schooling in Great Britain |

529
(1)

| | |
| --- | --- |
| | Schooling in the United States |

529
(1)

| | |
| --- | --- |
| | The Functions of Schooling |

530
(1)
530
(1)
530
(1)
530
(1)
530
(1)

| | |
| --- | --- |
| | Latent Functions of Schooling |

530
(1)

| | |
| --- | --- |
| | Schooling and Social Interaction |

531
(1)

| | |
| --- | --- |
| | The Self-Fulfilling Prophecy |

531
(1)

| | |
| --- | --- |
| | Schooling and Social Inequality |

532
(5)
532
(1)
532
(1)
532
(1)
533
(2)

| | |
| --- | --- |
| | Access to Higher Education |

535
(1)
535
(1)

| | |
| --- | --- |
| | Greater Opportunity: Expanding Higher Education |

536
(1)

| | |
| --- | --- |
| | Privilege and Personal Merit |

537
(1)
537
(5)
538
(1)
538
(1)
539
(1)

| | |
| --- | --- |
| | In the Times ``The College Dropout Boom'' |

540
(1)
540
(2)
542
(1)

| | |
| --- | --- |
| | Recent Issues in U.S. Education |

542
(3)
542
(2)
544
(1)

| | |
| --- | --- |
| | Schooling People with Disabilities |

544
(1)
545
(1)
545
(1)
545
(5)

| | |
| --- | --- |
| | Making the Grade Key Points |

547
(1)
548
(1)
548
(1)

| | |
| --- | --- |
| | Applications and Exercises |

549
(1)

| | |
| --- | --- |
| | Investigate with Research Navigator |

549
(1)
550
(28)
552
(1)
552
(1)
553
(1)
553
(1)

| | |
| --- | --- |
| | Health in Low-Income Countries |

553
(1)

| | |
| --- | --- |
| | Health in High-Income Countries |

554
(1)

| | |
| --- | --- |
| | Health in the United States |

554
(9)

| | |
| --- | --- |
| | Who Is Healthy? Age, Gender, Class, and Race |

554
(2)
556
(1)
557
(1)
557
(2)

| | |
| --- | --- |
| | Sexually Transmitted Diseases |

559
(3)

| | |
| --- | --- |
| | Ethical Issues surrounding Death |

562
(1)

| | |
| --- | --- |
| | The Medical Establishment |

563
(7)

| | |
| --- | --- |
| | The Rise of Scientific Medicine |

563
(1)

| | |
| --- | --- |
| | In the Times ``Between Faith and Medicine, How Clear a Line?'' |

564
(1)
564
(1)

| | |
| --- | --- |
| | Paying for Medical Care: A Global Survey |

565
(3)

| | |
| --- | --- |
| | Paying for Medical Care: The United States |

568
(1)
569
(1)
570
(1)

| | |
| --- | --- |
| | Theoretical Analysis of Health and Medicine |

570
(3)

| | |
| --- | --- |
| | Structural-Functional Analysis: Role Theory |

570
(1)

| | |
| --- | --- |
| | Symbolic-Interaction Analysis: The Meaning of Health |

570
(2)

| | |
| --- | --- |
| | Social-Conflict Analysis: Health and Inequality |

572
(1)

| | |
| --- | --- |
| | Health and Medicine: Looking Ahead |

573
(5)

| | |
| --- | --- |
| | Making the Grade Key Points |

575
(1)
576
(1)
576
(1)

| | |
| --- | --- |
| | Applications and Exercises |

577
(1)

| | |
| --- | --- |
| | Investigate with Research Navigator |

577
(1)

| | |
| --- | --- |
| | Population, Urbanization, and Environment |

578
(32)

| | |
| --- | --- |
| | Demography: The Study of Population |

580
(5)
580
(1)
581
(1)
582
(1)
582
(1)
583
(2)

| | |
| --- | --- |
| | History and Theory of Population Growth |

585
(3)
585
(1)

| | |
| --- | --- |
| | Demographic Transition Theory |

586
(1)

| | |
| --- | --- |
| | Global Population Today: A Brief Survey |

587
(1)

| | |
| --- | --- |
| | Urbanization: The Growth of Cities |

588
(5)
589
(1)

| | |
| --- | --- |
| | The Growth of U.S. Cities |

590
(1)

| | |
| --- | --- |
| | Suburbs and Urban Decline |

591
(1)

| | |
| --- | --- |
| | Postindustrial Sunbelt Cities |

591
(1)

| | |
| --- | --- |
| | Megalopolis: The Regional City |

592
(1)
592
(1)
592
(1)

| | |
| --- | --- |
| | Urbanism as a Way of Life |

593
(3)

| | |
| --- | --- |
| | Ferdinand Tonnies: Gemeinschaft and Gesellschaft |

593
(1)

| | |
| --- | --- |
| | Emile Durkheim: Mechanical and Organic Solidarity |

593
(1)

| | |
| --- | --- |
| | Georg Simmel: The Blase Urbanite |

594
(1)

| | |
| --- | --- |
| | The Chicago School: Robert Park and Louis Wirth |

594
(1)
594
(1)
594
(2)
596
(1)

| | |
| --- | --- |
| | Urbanization in Poor Nations |

596
(1)
597
(8)
597
(1)

| | |
| --- | --- |
| | Technology and the Environmental Deficit |

597
(1)

| | |
| --- | --- |
| | Culture: Growth and Limits |

598
(1)

| | |
| --- | --- |
| | Solid Waste: The Disposable Society |

599
(1)
600
(2)

| | |
| --- | --- |
| | In the Times ``Glasses, Scalpels, Bikes: Turning Waste into Help'' |

602
(1)
603
(2)
605
(1)

| | |
| --- | --- |
| | Looking Ahead: Toward a Sustainable Society and World |

605
(5)

| | |
| --- | --- |
| | Making the Grade Key Points |

607
(1)
608
(1)
608
(1)

| | |
| --- | --- |
| | Applications and Exercises |

609
(1)

| | |
| --- | --- |
| | Investigate with Research Navigator |

609
(1)

| | |
| --- | --- |
| | Collective Behavior and Social Movements |

610
(26)

| | |
| --- | --- |
| | Studying Collective Behavior |

612
(1)

| | |
| --- | --- |
| | Localized Collectivities: Crowds |

613
(3)
614
(1)

| | |
| --- | --- |
| | Crowds, Mobs, and Social Change |

614
(1)

| | |
| --- | --- |
| | Explaining Crowd Behavior |

615
(1)

| | |
| --- | --- |
| | Dispersed Collectivities: Mass Behavior |

616
(5)
616
(2)

| | |
| --- | --- |
| | Public Opinion and Propaganda |

618
(1)
618
(1)
619
(1)
619
(2)
621
(10)

| | |
| --- | --- |
| | In the Times ``Hurricane Katrina: A Tale of Two Families'' |

622
(1)

| | |
| --- | --- |
| | Types of Social Movements |

622
(2)
624
(1)

| | |
| --- | --- |
| | Explaining Social Movements |

624
(5)

| | |
| --- | --- |
| | Gender and Social Movements |

629
(1)

| | |
| --- | --- |
| | Stages in Social Movements |

629
(2)

| | |
| --- | --- |
| | Social Movements and Social Change |

631
(1)
631
(1)

| | |
| --- | --- |
| | Social Movements: Looking Ahead |

631
(5)

| | |
| --- | --- |
| | Making the Grade Key Points |

633
(1)
634
(1)
634
(1)

| | |
| --- | --- |
| | Applications and Exercises |

635
(1)

| | |
| --- | --- |
| | Investigate with Research Navigator |

635
(1)

| | |
| --- | --- |
| | Social Change: Traditional, Modern, and Postmodern Societies |

636
(26)
639
(1)
639
(2)
640
(1)
640
(1)
640
(1)
640
(1)
641
(5)

| | |
| --- | --- |
| | Four Dimensions of Modernization |

641
(1)

| | |
| --- | --- |
| | Ferdinand Tonnies: The Loss of Community |

642
(1)

| | |
| --- | --- |
| | Emile Durkheim: The Division of Labor |

643
(1)
643
(1)

| | |
| --- | --- |
| | Max Weber: Rationalization |

644
(1)
645
(1)

| | |
| --- | --- |
| | Theoretical Analysis of Modernity |

646
(8)

| | |
| --- | --- |
| | Structural-Functional Theory: Modernity as Mass Society |

646
(2)

| | |
| --- | --- |
| | Social-Conflict Theory: Modernity as Class Society |

648
(1)

| | |
| --- | --- |
| | Modernity and the Individual |

649
(2)
651
(1)

| | |
| --- | --- |
| | Modernity: Global Variation |

652
(2)

| | |
| --- | --- |
| | In the Times ``Modernity Tips Balance in a Remote Corner of Kashmir'' |

654
(1)
654
(2)

| | |
| --- | --- |
| | Looking Ahead: Modernization and Our Global Future |

656
(6)

| | |
| --- | --- |
| | Making the Grade Key Points |

659
(1)
660
(1)
660
(1)

| | |
| --- | --- |
| | Applications and Exercises |

661
(1)

| | |
| --- | --- |
| | Investigate with Research Navigator |

661
(1)
Glossary
662
(7)
References
669
(24)
Photo Credits
693
(2)
Name Index
695
(4)
Subject Index
699