Note: Supplemental materials are not guaranteed with Rental or Used book purchases.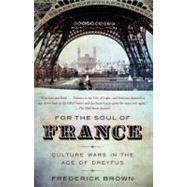 Questions About This Book?
Why should I rent this book?
Renting is easy, fast, and cheap! Renting from eCampus.com can save you hundreds of dollars compared to the cost of new or used books each semester. At the end of the semester, simply ship the book back to us with a free UPS shipping label! No need to worry about selling it back.
How do rental returns work?
Returning books is as easy as possible. As your rental due date approaches, we will email you several courtesy reminders. When you are ready to return, you can print a free UPS shipping label from our website at any time. Then, just return the book to your UPS driver or any staffed UPS location. You can even use the same box we shipped it in!
What version or edition is this?
This is the Reprint edition with a publication date of 2/8/2011.
What is included with this book?
The New copy of this book will include any supplemental materials advertised. Please check the title of the book to determine if it should include any CDs, lab manuals, study guides, etc.
The Used copy of this book is not guaranteed to include any supplemental materials. Typically, only the book itself is included.
The Rental copy of this book is not guaranteed to include any supplemental materials. You may receive a brand new copy, but typically, only the book itself.
Summary
Frederick Brown, cultural historian, author of acclaimed biographies of Emile Zola ("Magnificent"TheNew Yorker) and Flaubert ("Splendid . . . Intellectually nuanced, exquisitely written"The New Republic) now gives us an ambitious, far-reaching booka perfect joining of subject and writer: a portrait of fin-de-siecle France. He writes about the forces that led up to the twilight years of the nineteenth century when France, defeated by Prussia in the Franco-Prussian War of 187071, was forced to cede the border states of Alsace and Lorraine, and of the resulting civil war, waged without restraint, that toppled Napoleon III, crushed the Paris Commune, and provoked a dangerous nationalism that gripped the Republic. The author describes how postwar France, a nation splintered in the face of humiliation by the foreignerPrussiadissolved into two cultural factions: moderates, proponents of a secular state ("Clericalism, there is the enemy!"), and reactionaries, who saw their ideal nationmilitant, Catholic, royalistembodied by Joan of Arc, with their message, that France had suffered its defeat in 1871 for having betrayed its true faith. A bitter debate took hold of the heart and soul of the country, framed by the vision of "science" and "technological advancement" versus "supernatural intervention." Brown shows us how Paris's most iconic monuments that rose up during those years bear witness to the passionate decades-long quarrel. At one end of Paris was Gustave Eiffel's tower, built in iron and more than a thousand feet tall, the beacon of a forward-looking nation; at Paris' other end, at the highest point in the city, the basilica of the Sacre-Coeur, atonement for the country's sins and moral laxity whose punishment was France's defeat in the war . . . Brown makes clear that the Dreyfus Affairthe cannonade of the 1890scan only be understood in light of these converging forces. "The Affair" shaped the character of public debate and informed private life. At stake was the fate of a Republic born during the Franco-Prussian War and reared against bitter opposition. The losses that abounded during this timethe financial loss suffered by thousands in the crash of the Union Generale, a bank founded in 1875 to promote Catholic interests with Catholic capital outside the Rothschilds' sphere of influence, along with the failure of the Panama Canal Companyspurred the partisan press, which blamed both disasters on Jewry. The author writes how the roiling conflicts that began thirty years before Dreyfus did not end with his exoneration in 1900. Instead they became the festering point that led to France's surrender to Hitler's armies in 1940, when the Third Republic fell and the Vichy government replaced it, with Marshal Petain heralded as the latest incarnation of Joan of Arc, France's savior . . .
Table of Contents
List of Illustrations
p. ix
Chronology
p. xi
Preface
p. xxiii
From the Life of Jesus to the Sacré-Coeur
p. 3
Birth Pangs of a Secular Republic
p. 39
The Crash of the Union Générale
p. 59
France on Horse
p. 81
The Ogre of Modernity: Eiffel's Tower
p. 124
The Panama Scandal
p. 155
The Dreyfus Affair
p. 175
The Burning of the Charity Bazaar
p. 231
Two Banquets
p. 251
Acknowledgments
p. 267
Notes
p. 269
Index
p. 283
Table of Contents provided by Ingram. All Rights Reserved.
Excerpts
France's internal divisions found a new theater in which to speak when, only days after the proclamation of papal infallibility, war broke out with Germany. Since 1866 Otto von Bismarck, the Prussian prime minister, whose grand design was to forge a German Empire in the heat of war, with Wilhelm of Prussia as its sovereign, had been carefully devising a casus belli against France. History abetted him when the Spanish throne fell vacant. Bismarck persuaded King Wilhelm's relative Prince Leopold of Hohenzollern to present his candidacy, knowing full well that France could not allow itself to be pinned between two of that family. Leopold subsequently withdrew his bid at Wilhelm's urging, but his gesture did not mollify France's foreign minister, the Duc de Gramont, who insisted that Leopold should never again be allowed to come forward. Wilhelm refused, and the matter might have rested there had Bismarck not made the refusal sound contemptuous by mischievously editing a telegram from Wilhelm to Louis- Napoléon. Inflamed by the press, which geneally denounced Prussia's "slap in the face," Frenchmen mobbed the streets of Paris. On July 14, 1870, an order to mobilize was issued. Two days later, deputies voted funds for war, with only 10 of 255 in parliament dissenting. The huge crowd outside the Palais Bourbon was jubilant.  One witness thought that the scene might have been not much different at the Colosseum in Rome when frenzied spectators climbed the Vestals' tribune to demand the execution of a gladiator, little realizing that France herself was the doomed combatant.


Gramont, a militant Catholic, may have been animated by hatred of Protestant Prussia. In any case, war had no sooner erupted than it spilled into the realm of religious politics. French pontifical troops garrisoned in Rome, the last enclave of papal power, were immediately pulled from the city to join battle with Germany. As a result nothing impeded the triumphal entry of Victor Emmanuel's army.  Although Gramont declared that France could not lose its honor on the Tiber (by leaving the pope undefended) and preserve it on the Rhine, his well- turned phrase rang hollow, for it quickly became evident that Louis- Napoléon's army was outnumbered, outgeneraled, and outgunned. On September 1, some six weeks after hostilities began, the emperor, under relentless German shell fire, hoisted a white flag over the river town of Sedan. On September 20 the pope, also under shell fire, hoisted a white flag over the Castel Sant' Angelo. While Louis- Napoléon was abdicating in the Ardennes, Pius IX was declaring himself a prisoner in the Vatican. To French no less distressed by the fall of Rome than by the prospect of enemy troops besieging Paris, it was the consummation of the pope's martyrdom. "Let us pray that God hasten the moment when France, delivered from the Prussians, but above all from itself, shall deliver Rome from the Italian slough and restore to degraded humankind a Godgiven benefaction it cannot forsake without perishing," wrote Louis Veuillot. The "Government of National Defense" formed by republicans on September 4 deepened his gloom.


God was in no rush to deliver France from the foreign enemy or from the enemy within, though it seemed for a moment that Veuillot's prayers had been answered. There would be far more killing, of French by Germans, and of French by one another.
 
Having quickly fought through the Vosges mountains and occupied the belt of country between Alsace- Lorraine and the Île-de-France, General Helmuth von Moltke felt certain that his men could safely camp around Paris until the besieged city surrendered to hunger. Neither he nor Bismarck anticipated one of the more valiant second efforts in the history of warfare. On October 7, 1870, Léon Gambetta, a dynamic orator serving as minister of the interior in the Government of National Defense, escaped from Paris by balloon. He joined fellow ministers at Tours, and improvised a whole new army, the Army of the Loire, which proceeded to drive German troops out of Orléans. Alarm spread all along the enemy line. The Loire valley now became a war theater, forcing France's extramural government to relocate farther south, in Bordeaux.


But victory along the Loire was a small candle in the gathering night. For many, it flickered out on October 27 when a French army trapped inside the fortress- city of Metz surrendered, freeing large German divisions to serve elsewhere. The ill- trained French often acquitted themselves well, but theirs were campaigns of heroic futility. The siege had reduced Parisians to starvation. Krupp cannons kept lofting shells into the capital from miles away, and German forces marched inexorably down the Seine valley. On January 17, 1871, the last army corps patched together under Gambetta's provincial administration was defeated near Belfort, between the rivers Rhine and Rhône. Over 150,000 Frenchmen had given their lives since July, in what the historian Michael Howard has called the world's first total war. On January 28, after several weeks of secret shuttling between Paris and Versailles, where Bismarck had established German headquarters, Jules Favre, minister of foreign affairs (one of those ministers who had not escaped from Paris), negotiated an armistice. Its central provision was that France, in free elections, should form a government with which Germany could treat. By then, implacable resistance to the Germans was the position of only isolated groups: notably, working- class Parisians. Most French wanted peace. Gambetta, honoring, à contre coeur, what he acknowledged to be the general will, resigned his ministry. Up north, wagons laden with food entered Paris, which surrendered the perimeter forts.

Early in February, Paris invaded Bordeaux, or so it seemed when journalists, power brokers, actresses, and boulevardiers flocked south, some to observe the newly elected Assembly, others to convalesce. Bordeaux's population grew hourly, and almost all the deputies arrived before the inaugural session. One who didn't was Victor Hugo. Hailed en route from Paris by crowds shouting, "Vive Victor Hugo! Vive la République!," Hugo met even larger crowds in Bordeaux, where, he, Gambetta, and the future prime minister Georges Clemenceau, among others, joined against conservatives eager to buy peace at any price. They were a minority within parliament, but these republican stalwarts found support outside it among Bordelais whose demonstrations became so boisterous that light infantry and horse guards were summoned to patrol the streets. The horse guards closed ranks on February 28, when Adolphe Thiers— elected chief executive ten days earlier with a mandate to negotiate a peace treaty at Versailles— set forth Bismarck's draconian terms. By evening it was common knowledge that Germany wanted most of Alsace and part of Lorraine. Furthermore, German troops would occupy French territory until France had paid reparations in the amount of five billion francs. On March 1, after hearing eloquent protests, the legislature yielded. "Today a tragic session," Hugo wrote in his diary. "First the Empire was executed, then, alas, France herself!" 


At its penultimate meeting in Bordeaux, the Assembly, led by a conservative majority who feared Paris—where three revolutions had taken place since 1789—voted to reconvene on March 20 at the palace of Versailles.


Governing from Versailles conveyed a political message distasteful to republicans. But of greater immediate consequence was the Assembly's decision to end two moratoria that had eased the pain of Parisians trapped and unemployed since September 1870: one suspending payment due on promissory notes, the other deferring house rent. The measures restoring their obligations promised further hardship to several hundred thousand inhabitants of an economic wasteland and alienated the capital en masse. Debt- encumbered shopkeepers, idle workers, and artisans whose tools were in hock made common cause against an enemy all the more vengeful for being French. Indeed, the German soldiers camped outside Paris became mere spectators, as hatred of the foreigner turned inward.

The legislature might not have been so obdurate had Paris not previously challenged its authority. After the elections of February 8, republicans in Paris had presumed that the Assembly's conservative majority— provincial deputies for the most part— were determined to restore throne and altar, and their anger voiced itself through the National Guard, a democratized version of the bourgeois militia founded in 1789. It became a quasi- political organism, and on February 24 delegates from two hundred battalions ratified a proposal to replace the centralized state of France with separate autonomous entities— confederated "collectivities."


For Thiers, reports of troops breaking ranks all over town brought back memories of February 1848. At that time he had urged Louis-Philippe to leave Paris and recapture it from without, but the king had rejected his advice. This time, God alone stood above him. As soon as he had left the city, he issued general evacuation orders. Forty thousand army regulars were thus marched out of Paris, never to serve again. Up from the provinces came fresh conscripts "uncontaminated" by the capital, and before long one hundred thousand men occupied camps around Versailles. The day of reckoning was imminent, Thiers proclaimed on March 20. Forty- eight hours later, Versailles accepted the role Germany had played several months earlier. It declared Paris under siege once again. 


In the city, forsaken ministries were staffed by tyros who somehow improvised essential services. The National Guard's Central Committee served, perforce, as an alternative government, though its avowed program was to organize elections for a Communal Council, then dissolve itself. Elections took place on March 26 and produced a council with very few moderate members, most of whom resigned straightaway. This left the high ground to extremists, whose abhorrence of a government that had in their judgment traded honor for peace intensified their visions of a new political and social order. On March 28, in front of City Hall, Paris proclaimed itself a Commune. Newly elected councilors all wore red sashes. They stood under a canopy surmounted by a bust of the Republic, draped in red. A red flag flew overhead. Forming up to music first heard during the 1789 Revolution, National Guard battalions played the "Marseillaise" as people sang and cannon fired salvos.


In Versailles it was clear that a policy of conciliation with the Communards would find few friends right of center. Given a choice between force and pragmatism, legislators chose inaction. "Meeting follows meeting, and emptiness yawns ever wider," Émile Zola despaired. "The majority will brook no mention of Paris. . . . This is a firm resolve: Paris doesn't exist for them, and its nonexistence sums up their political agenda." Zola, a parliamentary reporter for La Cloche, a Parisian newspaper, regretfully informed readers that in Versailles Paris seeemed very far away. "People there imagine our poor metropolis swarming with bandits, all indiscriminately fit to gun down."

Paris needed no instruction from Versailles in the art of gross political caricature, and neutral parties had reason to observe that Communards were spoiling for Armageddon as fervently as right- wing deputies. A movement whose initial goal had been municipal independence soon consecrated the schism between the ancient régime and the new order. "The communal revolution . . . inaugurates a new era of scientific, positive, experimental politics," the Commune proclaimed on April 19 (in a manifesto fraught with terms used elsewhere by writers seeking to legitimize "naturalist" fiction).
It is doomsday for the old governmental and clerical world, for militarism, bureaucracy, exploitation, speculation, monopolies, privileges to which the proletariat owes its servitude and the nation its disasters. May this great, beloved country deceived by lies and calumnies reassure itself! The struggle between Paris and Versailles is of a kind that cannot end in illusory compromises.
 
Throughout April, decrees rained thick and fast in Paris. Rent unpaid since October 1870 was canceled. The grace period on overdue bills was extended three years. Newspapers hostile to the Commune, including Veuillot's L'Univers, were suppressed. Church was separated from State and mortmain property nationalized. The corridors and wards of the largest city hospital, the Hôtel- Dieu, were "debaptized." And anticlericalism demanded the secularizing of education. A petition from "The New Education Society," whose advice was not ignored, besought the Commune to "immediately and radically" suppress religious instruction, for both sexes, in schools supported by the taxpayer. "Liturgical objects and religious images should be removed from public view. Neither prayers, nor dogma, nor anything that pertains to the individual conscience should be taught or practiced in common." (As priests and nuns were religious images incarnate, most removed themselves from the classroom.) Only one educational method should hold sway, "the experimental or scientific, which is based upon the observation of facts, whatever their nature—physical, moral, intellectual."         Aggrieved Catholics wondered whether France would ever be "delivered from itself," as Veuillot put it, or whether Pius IX's banishment from Rome had only augured a kindred fate for them. All over Paris, churches were converted into political clubhouses, arsenals, or military posts. Some resisted. The congregation at one large church fended off the National Guard as best it could, opposing the "Marseillaise" with a rendition of the "Magnificat." But resistance was hopeless. In festivities at the Panthéon, a large wooden cross with its arms sawed off became a mast for the red flag.* In the verbal scrum of club meetings, participants won attention by proclaiming their atheism. Sacrilege served as popular entertainment. In Saint- Sulpice, the crowd applauded a speaker holding an icon who defied God to stay his hand when he plunged a knife into Christ's sacred heart. At Saint-Germain l'Auxerrois, which housed a revered statue of the Virgin and Child, a militiaman punched open the Virgin's mouth, inserted a pipe,
detached the infant Jesus, and marched him around on the end of his bayonet— all to frenzied cheers from the crowd. A woman at Saint-Nicolas des Champs proposed that the Commune reinforce Paris's defensive wall with gunnysacks containing the bodies of the sixty thousand priests (by her delirious count) still present in the city.  (Footnote)*The Panthéon had been built as a church during the ancien régime— the Église Sainte-Geneviève— but was deconsecrated during the Revolution. Thereafter its name and status changed with successive regimes. It was the Église Sainte- Geneviève during the Restoration of 1814–30 and the reign of Napoléon III (1852–70) but the Panthéon under Louis- Philippe (1830–48). It became the Panthéon again in 1885, to receive the mortal remains of Victor Hugo (end footnote)
 
Another woman urged that nuns accused of poisoning hospitalized Communards be drowned in the Seine. Some sisters were forced to wear red sashes over their black habits.

In Louis Veuillot's view, the demon possessing his compatriots could be exorcized only by fasting and prayer, and the French wanted a man of God to cure their ills, not a politician or a man of war. "We all know it, and we all exclaim: Perimus! But such is the depth of our illness that no one dares to say: Domine, salva nos! And the storm will toss our poor, foundering bark as it will. How sad, this people without God!" One might have expected more muscular sentiments from a writer who several months earlier had hailed King Wilhelm of Prussia as a divinely ordained instrument punishing "France the courtesan" for her dissoluteness.

But to subdue the Communards, Versailles called upon a man of war, not a man of God. It marshaled its battalions— as announced by Thiers on March 20—under General Patrice de MacMahon, whose army had surrendered at Sedan. What followed was a week of slaughter and arson commemorated in historical accounts as la semaine sanglante, "bloody week." On May 21, government troops poured through five gates and swept across western Paris in pincer columns. Had MacMahon, who set up headquarters on the heights of Passy, known that the Commune's only serious preparation for urban warfare was an immense barricade on the place de la Concorde, his army might have taken City Hall by dusk. Instead it regrouped after its headlong advance, giving the populous quarters time to fortify themselves. Several hundred barricades rose overnight, and the Versaillais fought their way eastward, street by street, as fires set to impede them or to gut abhorrent monuments raged out of control. The Tuileries Palace was soon ablaze, then the entire rue de Rivoli, the Ministry of Finance, the Palais de Justice, the Prefecture of Police, the three- hundred- year old Hôtel de Ville. Paul Verlaine, who lived on the quai de la Tournelle, across the Seine from City Hall, witnessed this conflagration.


[I saw] a thin column of black smoke come out of the campanile of the Hôtel de Ville, and after two or three minutes at most, all the windows of the monument exploded, releasing enormous flames, and the roof fell in with an immense fountain of sparks. This fire lasted until the evening, and then assumed the form of a colossal brazier; this in turn became, for days after, a gigantic smoldering ember. And the spectacle, horribly beautiful, was continued at night by the cannonade from the hills of Montmartre, which from nine that night to three in the morning provided a fireworks display such as had never been seen.  Before long spectators saw the July Column, which had been festooned with wreaths and flags, burning like a torch over the doomed Faubourg Saint- Antoine.* By Saturday, May 27, all that remained unconquered of Paris was its northeast corner. Caught between implacable Versailles and German troops camped on the city's perimeter, many National Guards drew their last breath during a skirmish in Père Lachaise Cemetery. Those who didn't fall among the mausolea were lined up against a wall known ever since as "the wall of federals," shot, and thrown into a common pit. Outside Père Lachaise, evidence was flagrant of a much greater hecatomb. Corpses lay strewn behind ruined barricades, against walls, on the riverbanks. Thousands had been given summary justice and brought before execution squads. Blood ran down gutters, coloring the Seine red.


Fifty-six hostages held by the Commune died between May 21 and May 29. They included Jesuits, Dominicans, and, most prominently Georges Darboy, archbishop of Paris. Darboy might have survived if Versailles had agreed to exchange him for a prisoner the Communards lionized, the radical thinker Auguste Blanqui. Darboy himself petitioned Thiers, arguing that the exchange would involve "only people, not principles." But Thiers stood on principle, and Darboy, a Gallican anti- infallibilist who had once been reprimanded for blessing the coffin of the Grand Master of the Freemasons, enjoyed little sympathy from right- wing deputies in a conservative parliament. Representations made by the American ambassador, Elihu Washburne,
(Footnote) *The July Column had been erected on the place de la Bastille to commemorate the Revolution of 1830. The remains of more than five hundred revolutionaries lay in its base. (end footnote) went unheeded. On May 24, Darboy was taken from La Roquette Prison and shot dead. On his chest he wore the cross of Denis Affre, the archbishop who had died during the Revolution of 1848 while trying to mediate at a barricade. On the hand that blessed his executioners he wore the ring of Monsignor Sibour, an archbishop assassinated
in 1857.

Ten days after the conquest of Paris, Darboy's coffin, preceded by a standard- bearer and followed by a delegation from the National Assembly— which had not saved him when it could have— was carried to Notre- Dame cathedral. In Louis Veuillot's eyes, the funeral was a triumphal march. "The cross, banished for nine months . . .demands and reclaims its right through martyrdom," he asserted. "It is summoned by the voice of blood and of testimony. One must yield, God wills it. The barricades are coming down; the savage's passion is under control; and the cross is borne aloft. . . . Tomorrow you will do as you please, you will understand or you won't, you will follow a new path or resume your evil ways. But here is a martyr, and you will let the cross pass by."*


Even more hortatory was Pius IX's foremost episcopal advocate, Bishop Louis-Édouard-Désiré Pie of Poitiers, who wanted Paris to throw off its mourning clothes and greet an era of national regeneration. The myriad dead had been a "sacrifice." The civil war was likened to the Great Flood inflicted on sinful humanity. Arising from it was a "sweet savor" agreeable to the Lord, who would now, he hoped, establish his covenant with France. "Above the bloody scenes of la Roquette one saw a rainbow portending better days." To be sure, Monsignor Darboy had not been above reproach, Pie wrote in a pastoral letter, but the "bloody scythe" of death had pruned him of unseemly growth. His death was impeccable.

The nation that emerged from civil war put few people in mind of Noah's Ark securely perched on Mount Ararat. It remained a house divided: equivocating over its political identity, either vilifying or glorifying  (footnote)*At the same time, in Berlin, Bismarck, the German generals, and Kaiser Wilhelm— all on horseback— led a victory parade of forty- two thousand troops, replete with triumphal arches. (end footnote) its past, and finding devils under its own roof. "Regeneration" was everyone's slogan, but pinned to it were very different meanings. For some it meant the embrace of science. For others it entailed rituals of purging and contrition. When a prominent republican consoled himself with the thought that such ordeals as society had endured  might have "transfigured" it, Bishop Pie noted that change would be for the better only if it brought a change of "doctrine." France, the revolutionary "tool of Satan," had once more to become "the soldier of Christ." Possessed by an imposter since 1789, it had to recover its
true self.


From the Hardcover edition.