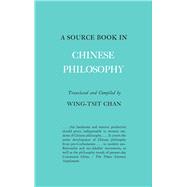 Questions About This Book?
Why should I rent this book?
Renting is easy, fast, and cheap! Renting from eCampus.com can save you hundreds of dollars compared to the cost of new or used books each semester. At the end of the semester, simply ship the book back to us with a free UPS shipping label! No need to worry about selling it back.
How do rental returns work?
Returning books is as easy as possible. As your rental due date approaches, we will email you several courtesy reminders. When you are ready to return, you can print a free UPS shipping label from our website at any time. Then, just return the book to your UPS driver or any staffed UPS location. You can even use the same box we shipped it in!
What version or edition is this?
This is the edition with a publication date of 4/1/1969.
What is included with this book?
The New copy of this book will include any supplemental materials advertised. Please check the title of the book to determine if it should include any CDs, lab manuals, study guides, etc.
The Used copy of this book is not guaranteed to include any supplemental materials. Typically, only the book itself is included.
The Rental copy of this book is not guaranteed to include any supplemental materials. You may receive a brand new copy, but typically, only the book itself.
Summary
A Source Book in Chinese Philosophy is a milestone along the complex and difficult road to significant understanding by Westerners of the Asian peoples and a monumental contribution to the cause of philosophy. It is the first anthology of Chinese philosophy to cover its entire historical development. It provides substantial selections from all the great thinkers and schools in every period--ancient, medieval, modern, and contemporary--and includes in their entirety some of the most important classical texts. It deals with the fundamental and technical as well as the more general aspects of Chinese thought. With its new translation of source materials (some translated for the first time), its explanatory aids where necessary, its thoroughgoing scholarly documentation, this volume will be an indispensable guide for scholars, for college students, for serious readers interested in knowing the real China.
Table of Contents
Foreword
vii
Preface
ix
Acknowledgments
xiii
Chronology of Dynasties
xv
Chronology of Philosophers
xvi
Abbreviations and Abridgments
2
(1)
3
(11)
3
(11)

| | |
| --- | --- |
| | Ancestors and the Lord on High |

5
(1)

| | |
| --- | --- |
| | The Mandate of Heaven, Ancestors, and Virtue |

6
(2)
8
(3)

| | |
| --- | --- |
| | Spirits, the Soul, and Immortality |

11
(3)

| | |
| --- | --- |
| | The Humanism of Confucius* |

14
(35)
14
(4)

| | |
| --- | --- |
| | Selections from the Analects |

18
(31)

| | |
| --- | --- |
| | Idealistic Confucianism: Mencius* |

49
(35)
49
(2)

| | |
| --- | --- |
| | The Book of Mencius: Book 6, Part 1 |

51
(9)
60
(24)

| | |
| --- | --- |
| | Moral and Social Programs: The Great Learning |

84
(11)
84
(1)
85
(10)

| | |
| --- | --- |
| | Spiritual Dimensions: The Doctrine of the Mean* |

95
(20)
95
(2)
97
(18)

| | |
| --- | --- |
| | Naturalistic Confucianism: Hsun Tzu |

115
(21)
115
(21)
116
(8)

| | |
| --- | --- |
| | ``On the Rectification of Names,'' |

124
(4)

| | |
| --- | --- |
| | ``The Nature of Man is Evil,'' |

128
(8)

| | |
| --- | --- |
| | The Natural Way of Lao Tzu* |

136
(41)
136
(3)

| | |
| --- | --- |
| | The Lao Tzu (Tao-te ching) |

139
(38)

| | |
| --- | --- |
| | The Mystical Way of Chuang Tzu |

177
(34)
177
(34)

| | |
| --- | --- |
| | ``The Equality of Things,'' |

179
(12)
191
(11)

| | |
| --- | --- |
| | The Nature and Reality of Tao |

202
(1)
203
(1)
203
(1)
204
(1)

| | |
| --- | --- |
| | Tao as Transformation and One |

204
(1)
205
(2)
207
(1)

| | |
| --- | --- |
| | Sageliness and Kingliness |

208
(1)

| | |
| --- | --- |
| | The Equality of Life and Death |

209
(1)
209
(1)
210
(1)

| | |
| --- | --- |
| | Mo Tzu's Doctrines of Universal Love, Heaven, and Social Welfare |

211
(21)
211
(21)

| | |
| --- | --- |
| | ``Universal Love, Pt. 2,'' |

213
(4)

| | |
| --- | --- |
| | ``The Will of Heaven, Pt. 1,'' |

217
(4)

| | |
| --- | --- |
| | ``Attack on Fatalism, Pt. 1,'' |

221
(5)
226
(1)
227
(1)

| | |
| --- | --- |
| | The Condemnation of Wasteful Musical Activities |

227
(1)

| | |
| --- | --- |
| | The Condemnation of Elaborate Funerals |

228
(1)

| | |
| --- | --- |
| | Elevating the Worthy to Government Positions |

229
(1)

| | |
| --- | --- |
| | Agreement with the Superior |

230
(2)

| | |
| --- | --- |
| | Debates on Metaphysical Concepts: The Logicians |

232
(12)
232
(12)

| | |
| --- | --- |
| | The Paradoxes of Hui Shih and the Debaters |

233
(2)
235
(2)

| | |
| --- | --- |
| | ``On Marks (chih) and Things,'' |

237
(1)

| | |
| --- | --- |
| | ``On the Explanation of Change,'' |

238
(2)

| | |
| --- | --- |
| | ``On Hardness and Whiteness,'' |

240
(3)

| | |
| --- | --- |
| | ``On Names and Actuality,'' |

243
(1)
244
(7)
244
(7)
246
(2)
248
(1)
249
(2)
251
(11)
251
(11)

| | |
| --- | --- |
| | The Synthesis of Legalistic Doctrine |

252
(8)
260
(2)
262
(9)
262
(9)

| | |
| --- | --- |
| | Selections from the Commentaries |

264
(1)

| | |
| --- | --- |
| | Selections from the ``Appended Remarks,'' Pt. 1 |

265
(3)

| | |
| --- | --- |
| | Selections from the ``Appended Remarks,'' Pt. 2 |

268
(1)

| | |
| --- | --- |
| | Selections from ``Remarks on Certain Trigrams,'' |

269
(2)

| | |
| --- | --- |
| | Yin Yang Confucianism: Tung Chung-shu |

271
(18)
271
(18)

| | |
| --- | --- |
| | The Profound Examination of Names and Appellations,'' |

273
(6)

| | |
| --- | --- |
| | ``The Meaning of the Five Agents,'' |

279
(1)

| | |
| --- | --- |
| | ``The Correspondence of Man and the Numerical Categories of Heaven,'' |

280
(2)

| | |
| --- | --- |
| | ``Things of the Same Kind Activate Each Other,'' |

282
(2)
284
(1)

| | |
| --- | --- |
| | Humanity and Righteousness |

285
(1)
286
(1)
287
(2)

| | |
| --- | --- |
| | Taoistic Confucianism: Yang Hsiung |

289
(3)
289
(1)
289
(3)

| | |
| --- | --- |
| | The Naturalism of Wang Ch'ung |

292
(13)
292
(13)
293
(3)
296
(3)
299
(3)
302
(1)
303
(1)
303
(1)

| | |
| --- | --- |
| | The Equality of Past and Present |

304
(1)

| | |
| --- | --- |
| | The Taoism of Huai-nan Tzu |

305
(4)
305
(4)
305
(1)
306
(1)
307
(2)

| | |
| --- | --- |
| | Negative Taoism in the Lieh Tzu and the ``Yang Chu Chapter'' |

309
(5)
309
(5)

| | |
| --- | --- |
| | The ``Yang Chu Chapter,'' |

310
(1)
311
(1)
312
(2)
314
(22)
314
(22)

| | |
| --- | --- |
| | Wang Pi's Simple Exemplifications of the Principles of the Book of Changes |

318
(2)

| | |
| --- | --- |
| | Wang Pi's Commentary on the Book of Changes |

320
(1)

| | |
| --- | --- |
| | Wang Pi's Commentary on the Lao Tzu |

321
(3)
324
(1)

| | |
| --- | --- |
| | Ho Yen's Treatise on the Nameless |

324
(2)

| | |
| --- | --- |
| | Kuo Hsiang's Commentary on the Chuang Tzu |

326
(10)

| | |
| --- | --- |
| | The Seven Early Buddhist Schools |

336
(7)
336
(2)
338
(5)

| | |
| --- | --- |
| | Seng-chao's Doctrine of Reality |

343
(14)
343
(14)

| | |
| --- | --- |
| | ``The Immutability of Things,'' |

344
(6)

| | |
| --- | --- |
| | ``The Emptiness of the Unreal,'' |

350
(7)

| | |
| --- | --- |
| | The Philosophy of Emptiness: Chi-tsang of the Three-Treatise School |

357
(13)
357
(13)
360
(1)
361
(3)

| | |
| --- | --- |
| | The Four Subsidiary Causes |

364
(1)

| | |
| --- | --- |
| | Existence, Nonexistence, and Emptiness |

365
(3)
368
(2)

| | |
| --- | --- |
| | Buddhist Idealism: Hsuan-tsang of the Consciousness-Only School |

370
(26)
370
(26)

| | |
| --- | --- |
| | The Nonexistence of the Self |

374
(3)

| | |
| --- | --- |
| | The Nonexistence of Dharmas |

377
(2)

| | |
| --- | --- |
| | The First Transformation of Consciousness |

379
(4)

| | |
| --- | --- |
| | The Second Transformation of Consciousness |

383
(1)

| | |
| --- | --- |
| | The Third Transformation of Consciousness |

384
(2)
386
(1)

| | |
| --- | --- |
| | Nine Objections to the Consciousness-Only Doctrine and Their Answers |

387
(6)

| | |
| --- | --- |
| | The Three Natures of Being, Three Natures of Non-being, and Thusness |

393
(3)

| | |
| --- | --- |
| | The T'ien-t'ai Philosophy of Perfect Harmony |

396
(10)
396
(10)

| | |
| --- | --- |
| | The Various Aspects of the Mind |

398
(5)

| | |
| --- | --- |
| | Three Ages as an Instant; Substance and Function |

403
(1)

| | |
| --- | --- |
| | The Function of Concentration and Insight |

404
(2)

| | |
| --- | --- |
| | The One-and-All Philosophy: Fa-tsang of the Hua-yen School |

406
(19)
406
(19)

| | |
| --- | --- |
| | Treatise on the Golden Lion |

409
(5)

| | |
| --- | --- |
| | Hundred Gates to the Sea of Ideas of the Flowery Splendor Scripture |

| | |
| --- | --- |
| | ``All that Come Into Existence Through Causation End Together in Quiescence,'' |

414
(6)

| | |
| --- | --- |
| | ``Harmonious Combination and Spontaneity,'' |

420
(5)

| | |
| --- | --- |
| | The Zen (Ch'an) School of Sudden Enlightenment |

425
(25)
425
(25)
430
(10)

| | |
| --- | --- |
| | The Recorded Conversations of Shen-hui |

440
(4)

| | |
| --- | --- |
| | The Recorded Conversations of Zen Master I-hsuan |

444
(6)

| | |
| --- | --- |
| | The Revival of Confucianism: Han Yu and Li Ao |

450
(10)
450
(10)

| | |
| --- | --- |
| | An Inquiry on Human Nature |

451
(3)

| | |
| --- | --- |
| | An Inquiry on the Way (Tao) |

454
(2)

| | |
| --- | --- |
| | The Recovery of the Nature |

456
(4)

| | |
| --- | --- |
| | The Neo-Confucian Metaphysics and Ethics in Chou Tun-i* |

460
(21)
460
(21)

| | |
| --- | --- |
| | An Explanation of the Diagram of the Great Ultimate |

463
(2)

| | |
| --- | --- |
| | Penetrating the Book of Changes |

465
(16)

| | |
| --- | --- |
| | The Numerical and Objective Tendencies in Shao Yung* |

481
(14)
481
(3)

| | |
| --- | --- |
| | Supreme Principles Governing the World |

484
(11)

| | |
| --- | --- |
| | Chang Tsai's Philosophy of Material Force* |

495
(23)
495
(23)
497
(3)

| | |
| --- | --- |
| | Correcting Youthful Ignorance |

500
(7)

| | |
| --- | --- |
| | ``Enlightenment Resulting from Sincerity,'' |

507
(7)
514
(4)

| | |
| --- | --- |
| | The Idealistic Tendency in Ch'eng Hao* |

518
(26)
518
(26)

| | |
| --- | --- |
| | ``On Understanding the Nature of Jen (Humanity),'' |

523
(2)

| | |
| --- | --- |
| | ``Reply to Master Heng-ch'u's Letter on Calming Human Nature,'' |

525
(2)
527
(17)

| | |
| --- | --- |
| | The Rationalistic Tendency in Ch'eng I* |

544
(28)
544
(28)

| | |
| --- | --- |
| | ``A Treatise on What Yen Tzu Loved to Learn,'' |

547
(3)

| | |
| --- | --- |
| | ``Letter in Reply to Yang Shih's Letter on the Western Inscription,'' |

550
(1)
551
(21)

| | |
| --- | --- |
| | The Unity of Mind and Principle in Lu Hsiang-shan* |

572
(16)
572
(2)
574
(14)

| | |
| --- | --- |
| | The Great Synthesis in Chu Hsi* |

588
(66)
588
(66)
593
(4)

| | |
| --- | --- |
| | ``A Treatise on Ch'eng Ming-tao's Discourse on the Nature,'' |

597
(3)

| | |
| --- | --- |
| | ``First Letter to the Gentlemen of Hunan on Equilibrium and Harmony,'' |

600
(2)

| | |
| --- | --- |
| | ``A Treatise on the Examination of the Mind,'' |

602
(3)
605
(7)

| | |
| --- | --- |
| | The Relation between the Nature of Man and Things and Their Destiny |

612
(2)

| | |
| --- | --- |
| | The Nature of Man and Things |

614
(6)

| | |
| --- | --- |
| | The Nature of Man and the Nature of Things Compared |

620
(3)
623
(3)
626
(2)
628
(2)

| | |
| --- | --- |
| | The Mind, the Nature, and the Feelings |

630
(2)
632
(2)

| | |
| --- | --- |
| | Principle (Li) and Material Force (Ch'i) |

634
(4)
638
(3)
641
(2)

| | |
| --- | --- |
| | Spiritual Beings and Spiritual Forces |

643
(3)
646
(8)

| | |
| --- | --- |
| | Dynamic Idealism in Wang Yang-ming* |

654
(38)
654
(38)

| | |
| --- | --- |
| | Inquiry on the Great Learning |

659
(8)

| | |
| --- | --- |
| | Instructions for Practical Living |

667
(25)

| | |
| --- | --- |
| | The Materialism of Wang Fu-chih |

692
(11)
692
(11)

| | |
| --- | --- |
| | The World of Concrete Things |

694
(2)
696
(1)
697
(1)

| | |
| --- | --- |
| | Principle and Material Force |

697
(1)

| | |
| --- | --- |
| | Unceasing Growth and Man's Nature and Destiny |

698
(2)

| | |
| --- | --- |
| | The Principle of Nature and Human Desires |

700
(1)
701
(2)

| | |
| --- | --- |
| | Practical Confucianism in Yen Yuan |

703
(6)
703
(6)

| | |
| --- | --- |
| | In Defense of Physical Nature |

704
(3)

| | |
| --- | --- |
| | The Identity of Principle and Material Force |

707
(1)

| | |
| --- | --- |
| | Learning through Experience |

707
(2)

| | |
| --- | --- |
| | Tai Chen's Philosophy of Principle as Order |

709
(14)
709
(14)
711
(6)
717
(2)
719
(1)

| | |
| --- | --- |
| | On Humanity, Righteousness, Propriety, and Wisdom |

719
(1)

| | |
| --- | --- |
| | On the Variety of Circumstances |

720
(3)

| | |
| --- | --- |
| | K'ang Yu-wei's Philosophy of Great Unity |

723
(14)
723
(14)
725
(2)

| | |
| --- | --- |
| | Confucius' Institutional Reforms |

727
(2)

| | |
| --- | --- |
| | The Mind that Cannot Bear to See the Suffering of Others |

729
(1)
730
(4)
734
(3)

| | |
| --- | --- |
| | The Philosophy of Humanity (Jen) in T'an Ssu-t'ung |

737
(6)
737
(6)
738
(2)

| | |
| --- | --- |
| | The Principle of Nature and Human Desires |

740
(1)

| | |
| --- | --- |
| | Neither Production nor Extinction |

741
(1)
741
(2)

| | |
| --- | --- |
| | Chang Tung-sun's Theory of Knowledge |

743
(8)
743
(2)
745
(6)

| | |
| --- | --- |
| | The New Rationalistic Confucianism: Fung Yu-lan |

751
(12)
751
(12)
755
(2)

| | |
| --- | --- |
| | Principle and Material Force |

757
(1)

| | |
| --- | --- |
| | Tao, Substance and Function, and Universal Operation |

758
(2)
760
(1)

| | |
| --- | --- |
| | Serving Heaven and Jen (Humanity) |

761
(2)

| | |
| --- | --- |
| | The New Idealistic Confucianism: Hsiung Shih-li |

763
(10)
763
(10)
765
(1)

| | |
| --- | --- |
| | The Unity of Principle and Material Force |

766
(2)

| | |
| --- | --- |
| | The Mind and Humanity (Jen) |

768
(1)

| | |
| --- | --- |
| | The Unity of Substance and Function |

769
(4)

| | |
| --- | --- |
| | Chinese Philosophy in Communist China |

773
(10)
773
(10)

| | |
| --- | --- |
| | The Nature of the History of Chinese Philosophy |

776
(2)

| | |
| --- | --- |
| | The Chinese Philosophical Heritage |

778
(2)

| | |
| --- | --- |
| | Guidance for Future Developments |

780
(3)
Appendix: On Translating Certain Chinese Philosophical Terms
783
(10)
Bibliography
793
(20)
A Glossary of Chinese Characters
813
(20)
Index
833