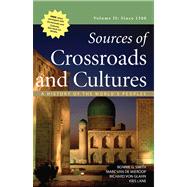 List Price: $35.50
Hurry!
Only one copy
in stock at this price.
In Stock Usually Ships in 24 Hours.
Usually Ships in 2-3 Business Days


More New and Used
from Private Sellers
Questions About This Book?
Why should I rent this book?
Renting is easy, fast, and cheap! Renting from eCampus.com can save you hundreds of dollars compared to the cost of new or used books each semester. At the end of the semester, simply ship the book back to us with a free UPS shipping label! No need to worry about selling it back.
How do rental returns work?
Returning books is as easy as possible. As your rental due date approaches, we will email you several courtesy reminders. When you are ready to return, you can print a free UPS shipping label from our website at any time. Then, just return the book to your UPS driver or any staffed UPS location. You can even use the same box we shipped it in!
What version or edition is this?
This is the 1st edition with a publication date of 1/30/2012.
What is included with this book?
The New copy of this book will include any supplemental materials advertised. Please check the title of the book to determine if it should include any CDs, lab manuals, study guides, etc.
The Used copy of this book is not guaranteed to inclue any supplemental materials. Typically, only the book itself is included.
The Rental copy of this book is not guaranteed to include any supplemental materials. You may receive a brand new copy, but typically, only the book itself.
Summary
Designed to complement the cultural and global approach of Crossroad and Cultures: A History of the World's Peoples, this two-volume primary source reader gathers together the voices of both notable figures and everyday individuals. Compiled by the authors of its parent text, Sources of Crossroads and Cultures reflect the geographic breadth and the key social, cultural, and political developments in each textbook chapter. Every chapter includes an introduction and approximately six sources representing both major works and fresh perspectives. A "Contrasting Views" feature presents sources with divergent perspectives to foster comparative analysis.
Table of Contents
Preface
p. iii
Introduction for Students
p. xiv
Collapse and Revival in Afro-Eurasia, 1300-1450
p. 1
The Plague in Florence and Its Economic Effects
Marchionne di Coppo Buonaiuti, Florentine Chronicle (c. 1370-1380)
p. 1
The English Peasant Revolt
Chronicles of England, France, Spain, and the Adjoining Countries (1400)
p. 5
The Ming Emperor's Rules for Village Government
The Placard of the People's Instructions (1398)
p. 8
Religious Allegory in Persian Manuscript Illuminations
Prince Humay Meets the Lady Humayun in Her Garden by Moonlight (Early Fifteenth Century)
p. 12
The Fall of Constantinople to the Ottoman Turks
Tale of the Capture of Constantinople (c. 1500)
p. 14
The Sultan of Mali
Rihla (1356)
p. 17
Glorious Venice
In Praise of the City of Venice (1493)
p. 21
The Early Modern World, 1450-1750
Empires and Alternatives in the Americas, 1430-1530
p. 25
Aztec Sacrifice
Florentine Codex (c. 1540-1560)
p. 25
Aztec Child Rearing
Codex Mendoza (c. 1540)
p. 29
The Inca Huayna Capac's Final Days
Narrative of the Incas (1557)
p. 32
Andean Religion
Huarochiri Manuscript (c. 1600)
p. 35
Jesuit Views on Huron Society
Jesuit Relations (1632-1637)
p. 38
The Fall of Native American Empires and the Rise of an Atlantic World, 1450-1600
p. 41
"How They Sailed to the Land of the Blacks"
Gomes Eannes de Azurara, During the Conquest of Guinea (1453)
p. 41
Fearing Carib Cannibals
Michele da Cuneo, News of the Islands of the Hesperian Ocean (1495)
p. 45
Contrasting Views: Native Peoples and Conquistadors Narrate the Conquest of Mexico
Nahua Elders of Tlatelolco, Account of the Conquest of Mexico (c. 1540s)
p. 48
Hernando Cortes, A Letter to Holy Roman Emperor Charles V (Charles I of Spain) (1519)
p. 51
Bernal Dfaz del Castillo, A Foot Soldier Recalls the March to Tenochtitlan (c. 1560)
p. 55
Native Allies with a Grievance
Nahua Nobles of Xochimiico, Letter to the King of Spain (1563)
p. 59
A Captive in Brazil
True History (1557)
p. 61
Western Africa in the Era of the Atlantic Slave Trade, 1450-1800
p. 66
The Powerful Mali Dynasty
Al-Sa'di, Mali and Its Provinces (c. 1655)
p. 66
The Kebbi Kingdom
Mulay Ahmad al-Mansur of Morocco, Letter to Kanta Dawud of Kebbi (c. 1591)
p. 68
The Splendor of Benin
Description of the Situation and Character of the Great City of Benin (1602)
p. 70
Thoughts on the Slave Trade
Tomás de Mercado, On the Trade in the Blacks of Cape Verde (1569)
p. 75
Observations of the Congo, Loango, and Angolan Kingdoms
Journal of Voyages (c 1630)
p. 80
On Restoring Ethiopian Salvation (1627)
p. 83
Trade and Empire in the Indian Ocean and South Asia, 1450-1750
p. 88
The Portuguese Reach Sofala, Mozambique
Martín Fernández de Figueroa, A Spaniard in the Portuguese \
Indies (1505)
p. 88
A Thriving Kingdom in South India
Description of Vijayanagara (1518)
p. 92
The Founder of the Mughal Empire
Emperor Babur, The Baburnama (1499-1519)
p. 95
"Scenes from My Life"
Emperor Jahangir, The Jahangirnama (1612-1621)
p. 99
Makassar's Kingdom of Talloq: Islam, Guns, and a Golden Age
Talloq Chronicle (c. 1660)
p. 702
From London with Love
English East India Company, Letters to Princes in Sumatra and Borneo (1734, 1740, 1744)
p. 105
Consolidation and Conflict in Europe and the Greater Mediterranean, 1450-1750
p. 109
Gunpowder and High Stakes: Ottomans Versus Prince Dracula
Memoirs of a Janissary (1462)
p. 110
Two Accounts of a Conflagration
Fire Engulfs Istanbul (1569)
p. 112
Three Interpretations of Canticum Canticorum (c. 1575)
p. 116
The Battle of Baghdad
History of Shah 'Abbas the Great (1625-1626)
p. 117
The Global Spread of Scientific Knowledge
The Discovery of Jupiter's Moons (1610)
p. 120
On the Number of Metals, and Places Where They Are Begotten (1640)
p. 122
Life in an Early Modern German-Jewish Community
Gluckel of Hameln, Memoirs (1690)
p. 123
Venice on a Ducat a Day
Travel Diary (1698)
p. 128
Expansion and Isolation in Asia, 1450-1750
p. 134
Moscow in the Time of Ivan the Terrible
The Land and Government of Muscovy (1578-1579)
p. 134
Mountain Travels
Travel Diaries (1616)
p. 138
China Under Siege
The Qing Attack on Yangzhou (1645)
p. 139
A German Visitor Describes Japan
People You Meet on the Road in Japan and The Prostitutes' Quarter of Nagasaki (1691)
p. 144
Notes from a Korean Queen's Diary
Diary (c. 1750)
p. 147
Manila: Global Commercial Crossroads
Account of the Philippine islands (c. 1600)
p. 149
Transforming New Worlds: The American Colonies Mature, 1600-1800
p. 154
Arrival of the Japanese Embassy in Mexico City
Annals (1610)
p. 154
The Wealth of Spanish America
Marfa de Carranza and Nicolas de Guevara, Letters from the Spanish Indies (1589-1590)
p. 156
Life in a Peruvian Convent
Visions of the World to Come (c. 1650)
p. 159
Contrasting Views Exploitation or Opportunity in the Peruvian Andes?
Guaman Poma de Ayala, The First New Chronicle (c 1610)
p. 162
Bernardo de Vargas Machuca, Defense of the Western Conquests (1618)
p. 164
Description of Quebec City and a Christian Huron Village
Travels into North America (1749)
p. 165
Runaway Slaves
A Surinam Maroon Described (1790)
p. 169
The World from 1750 to the Present
Atlantic Revolutions and the World, 1750-1830
p. 171
The Enlightenment Among Artisans
Journal of My Life (1764-1802)
p. 171
The Spread of Enlightenment
A Dutch Anatomy Lesson in Japan (1771)
p. 173
An Egyptian's View of Napoleon and the French Invasion
Diary (1798-1801)
p. 176
Haiti and the Revolutionary Tradition
The Haitian Constitution (1801)
p. 180
Why an Argentine Lawyer Joined the Revolution Against Spain
Autobiography (1814)
p. 183
Industry and Everyday Life, 1750-1900
p. 188
The Experience of Japanese Factory Life
Song of the Living Corpses (1890s)
p. 188
The Chinese Case Against Opium
Edict of Commissioner Lin Zexu (1839)
p. 190
Cholera Strikes Railway Workers in India
Official Report to the British Government (c. 1889)
p. 194
Contrasting Views: Debates Over Industrialization
Adam Smith, Of the Division of Labor (1776)
p. 196
Friedrich Engels, The Condition of the Working Class in England (1844)
p. 198
Jose Manuel Balmaceda, On the Need to Develop National Industry (1880s)
p. 799
Li Hung-Chang, A Report to the Emperor: Problems of Industrialization (1872)
p. 200
The Rise of Modern Nation-States, 1850-1900
p. 203
A Russian Serf's Struggle for Freedom
Diary (1824,1841)
p. 203
Nation Building in the United States
First Inaugural Address (March 4, 1861)
p. 207
Legal Nation Building in Japan
Japan's Charter Oath (1868)
p. 208
Imagining the Perfect Nation
Sultana's Dream (1905)
p. 209
Imperial Order and Disorder, 1850-1914
p. 214
A Place in the Sun
Kaiser William II of Germany, Speech to the North German Regatta Association (1901)
p. 214
Working for the Imperialists
Report on the Administration of the Independent State of the Congo (1903)
p. 215
The Civilizing Mission in Action
My Life Story (1880s-1890s)
p. 218
Contrasting Views: On Imperialists and Imperialism
Reminiscences of 1896 (1930s)
p. 222
Diary (1898-1901)
p. 223
Newspaper Editorial, Mexico Needs Foreign Capital (1897)
p. 224
Count Shigenobu Okuma, The Rise of Japan Was Not Unexpected (1904)
p. 225
Wars, Revolutions, and the Birth of Mass Society, 1910-1929
p. 228
Revolutionary Plans for the Mexican Future
The Plan de Ayala (1910)
p. 228
An Australian Soldier Fights for Britain
War Memoir (1916-1919)
p. 232
Proclaiming the Soviet Alternative to War-Weary Russians
April Theses (1917)
p. 236
Contrasting Views: The Postwar Middle East
Sykes-Picot Agreement (1916)
p. 239
The Balfour Declaration (1917)
p. 240
Resolution of the General Syrian Congress at Damascus (1919)
p. 240
The Mandate System Under the Covenant of the League of Nations (1919)
p. 242
An Ally Critiques Ataturk
Dictatorship and Reform in Turkey (1929)
p. 244
Global Catastrophe: The Great Depression and World War II, 1929-1945
p. 249
Authoritarian Man of the People
Getulio Vargas, New Year's Address (1938)
p. 249
Factory Worker Joana de Masi Zero, Reminiscences (1930s)
p. 252
The Fate of Ethiopia
Appeal to the League of Nations (1936)
p. 253
Autobiography (W57)
p. 256
India's Push for Independence
Quit India Declaration (1942)
p. 257
The Battle of Stalingrad
Interview (1990s)
p. 259
Hope for the Postwar Future
United Nations, Universal Declaration of Human Rights (1948)
p. 262
The Emergence of New Nations in a Cold War World, 1945-1970
p. 269
Decolonizing the Suez Canal
Denouncement of the Proposal for a Canal Users' Association (1956)
p. 269
A Meeting of Emerging Nations
President Sukarno of Indonesia, Speech at the Opening of the Bandung Conference (1955)
p. 271
The Color Curtain: A Report on the Bandung Conference (1956)
p. 273
Torture and Decolonization
Testimony of a Torture Victim (1960)
p. 276
Consumerism and the Cold War
British Advertisement (1950s) and Soviet Fashion Spread (1957)
p. 277
Contrasting Views: The Cold War and Latin America
Waging Peace in the Americas (1949)
p. 276
Speech to the RFSR Teacher's Congress (1960)
p. 280
The Lesson of Cuba (1961)
p. 281
Second Declaration of Havana (1962)
p. 282
Technological Transformation and the End of Cold War, 1960-1992
p. 285
A Life Caught Up in Warfare
When Heaven and Earth Changed Places: A Vietnamese Woman's Journey from War to Peace (1981)
p. 285
Official Propagandizing of Children in Cambodia
Khmer Rouge Song for Children (1975-1979)
p. 289
A New Regime in Iran
The Uprising of Khurdad 15 (1979)
p. 291
The Collapse of Communism
Interviews with Industrial Workers (1990)
p. 292
A New Global Age, 1989 to the Present
p. 296
Rules for Women's Conduct
The Taliban, Decrees (1996)
p. 296
The Toll of AIDS on Africa
The Deafening Silence of AIDS (2000)
p. 299
Sweatshop Warriors
Interview (1990s)
p. 303
Contrasting Views The Environment
The Kyoto Protocol to the United Nations Framework on Climate Change (1997)
p. 308
Resolution of the 105th Congress on Rejecting the Kyoto Protocol (1997)
p. 309
I Julian Simon, Address at the University of Navarra (1998)
p. 310
Women Can Lead the Way in Tackling Development and Climate Challenges Together (2010)
p. 312
Table of Contents provided by Ingram. All Rights Reserved.