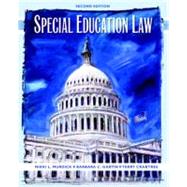 Questions About This Book?
Why should I rent this book?
Renting is easy, fast, and cheap! Renting from eCampus.com can save you hundreds of dollars compared to the cost of new or used books each semester. At the end of the semester, simply ship the book back to us with a free UPS shipping label! No need to worry about selling it back.
How do rental returns work?
Returning books is as easy as possible. As your rental due date approaches, we will email you several courtesy reminders. When you are ready to return, you can print a free UPS shipping label from our website at any time. Then, just return the book to your UPS driver or any staffed UPS location. You can even use the same box we shipped it in!
What version or edition is this?
This is the 2nd edition with a publication date of 1/31/2006.
What is included with this book?
The Used copy of this book is not guaranteed to include any supplemental materials. Typically, only the book itself is included.
The Rental copy of this book is not guaranteed to include any supplemental materials. You may receive a brand new copy, but typically, only the book itself.
Summary
With IDEA 2004 and its accompanying regulations as its foundation, this readable book provides the most up-to-date and accurate information on the laws impacting the field of special education today. This comprehensive book enables teachers and other special educators to examine current legislation from a historical perspective, and provides the reader with an opportunity to understand the evolving nature of special education legislation and how it is interpreted by case law. The second edition ofSpecial Education Lawhas expanded its utility by adding additional content, including: A new chapter, "Discipline Concerns," focuses on the most frequently cited controversial issue in education today. This chapter on the consequences of undesirable behavior discusses zero tolerance, determination manifestation, and interim alternative educational settings. An expanded chapter on program development covering Individual Family Services Plans (IFSPs), the extended school year, as well as Individualized Education Programs (IEPs) A discussion of the legal requirements under the No Child Left Behind Act (NCLB), and how this law intersects with the requirements of IDEA 2004, impacting the practicalities of special education More content tied directly to the standards and competencies of the Council for Exceptional Children (CEC), Interstate New Teacher Assessment and Support Consortium (INTASC), and PRAXIS TM More pedagogy. The authors have included reflection questions for extending discussion at the end of every chapter, additional case briefs, and relevant websites for further exploration.
Table of Contents
| | |
| --- | --- |
| | PART I The Bases for Special Education |

1
(42)

| | |
| --- | --- |
| | Historical Overview of Special Education |

2
(18)
2
(1)

| | |
| --- | --- |
| | Deinstitutionalization and Normalization |

3
(3)

| | |
| --- | --- |
| | Advocacy and a ``Bill of Rights'' |

6
(2)

| | |
| --- | --- |
| | The Civil Rights Movement and Its Impact on Educational Services |

8
(1)

| | |
| --- | --- |
| | The Kennedy Era and a Change of Direction |

9
(1)

| | |
| --- | --- |
| | Litigative Base for Educational Services |

10
(4)

| | |
| --- | --- |
| | Brown v. Board of Education of Topeka, Kansas (1954) |

10
(1)
11
(1)

| | |
| --- | --- |
| | PARC v. Commonwealth of Pennsylvania (1972) |

12
(1)

| | |
| --- | --- |
| | Mills v. Board of Education of the District of Columbia (1972) |

12
(1)

| | |
| --- | --- |
| | Diana v. State Board of Education (1970) |

13
(1)

| | |
| --- | --- |
| | Larry P. v. Riles (1972, 1974, 1979, 1984) |

13
(1)

| | |
| --- | --- |
| | Civil Rights Legislation Protecting Persons with Disabilities |

14
(1)

| | |
| --- | --- |
| | The Rehabilitation Act of 1973 |

14
(1)

| | |
| --- | --- |
| | Developmental Disabilities Assistance and Bill of Rights Act of 1975 |

15
(1)
15
(1)
16
(1)

| | |
| --- | --- |
| | Websites for Further Exploration |

17
(1)

| | |
| --- | --- |
| | Illustrating the Law: Briefing of: Brown v. Board of Education |

17
(1)

| | |
| --- | --- |
| | Illustrating the Law Through Discussion |

18
(1)
19
(1)

| | |
| --- | --- |
| | A New Foundation for Special Education Services |

20
(23)
20
(2)

| | |
| --- | --- |
| | The Federal Base for Special Education Services |

22
(7)

| | |
| --- | --- |
| | Elementary and Secondary Education Act of 1965 (P.L. 89-10) |

23
(1)

| | |
| --- | --- |
| | Education of the Handicapped Act of 1970 (P.L. 91-230) |

23
(1)

| | |
| --- | --- |
| | Education of the Handicapped Act Amendments of 1974 (P.L. 93-380) |

23
(1)

| | |
| --- | --- |
| | Education for All Handicapped Children Act of 1975 (P.L. 94-142) |

24
(5)

| | |
| --- | --- |
| | Subsequent Reauthorizations and Amendments to EAHCA |

29
(3)

| | |
| --- | --- |
| | Handicapped Children's Protection Act of 1986 (P.L. 99-372) |

29
(1)

| | |
| --- | --- |
| | Education of the Handicapped Act Amendments of 1986 (P.L. 99-457) |

29
(1)

| | |
| --- | --- |
| | Individuals with Disabilities Education Act of 1990 (P.L. 101--476) |

30
(1)

| | |
| --- | --- |
| | The Individuals with Disabilities Education Act Amendments of 1991 (P.L. 102--119) |

30
(1)

| | |
| --- | --- |
| | The Individuals with Disabilities Education Act Amendments of 1997 (P.L. 105--17) |

30
(1)

| | |
| --- | --- |
| | The Individuals with Disabilities Education Improvement Act of 2004 (P.L. 108--446) |

31
(1)

| | |
| --- | --- |
| | Federal Statutes Relating to Idea |

32
(3)

| | |
| --- | --- |
| | Rehabilitation Act of 1973 (P.L. 93--112) |

32
(1)

| | |
| --- | --- |
| | Americans with Disabilities Act of 1990 (P.L. 101--336) |

33
(1)

| | |
| --- | --- |
| | No Child Left Behind Act of 2001 (P.L. 107--110) |

34
(1)
35
(1)
36
(1)

| | |
| --- | --- |
| | Websites for Further Exploration |

37
(1)

| | |
| --- | --- |
| | Illustrating the Law: Legislation: Public Law 108--446: Title and Findings 108th Congress |

37
(4)

| | |
| --- | --- |
| | Illustrating the Law Through Discussion |

41
(1)
41
(2)

| | |
| --- | --- |
| | PART II Six Basic Principles of Special Education Legislation |

43
(136)

| | |
| --- | --- |
| | Free Appropriate Public Education |

44
(22)
44
(1)

| | |
| --- | --- |
| | Equal Protection Doctrine |

45
(4)

| | |
| --- | --- |
| | Application of Equal Protection Principle in Education |

49
(2)
50
(1)

| | |
| --- | --- |
| | Legislation Applying Equal Protection Principle |

51
(5)
51
(1)
51
(1)
52
(2)
54
(2)

| | |
| --- | --- |
| | Accessibility of Education for All Children with Disabilities |

| | |
| --- | --- |
| | Timothy W. v. Rochester, N.H. School District (1989) |

56
(1)
57
(1)
57
(1)

| | |
| --- | --- |
| | Light v. Parkway C-2 School District (1994) |

58
(1)

| | |
| --- | --- |
| | Reese v. Board of Education of Bismarck R-V School District (2002) |

59
(1)

| | |
| --- | --- |
| | Steinberg v. Weast (2001) |

60
(1)
60
(1)
61
(1)

| | |
| --- | --- |
| | Websites for Further Exploration |

62
(1)

| | |
| --- | --- |
| | Illustrating the Law: Briefing of: Board of Education of the Hendrick Hudson Central School District v. Rowley |

62
(2)

| | |
| --- | --- |
| | Illustrating the Law Through Discussion |

64
(1)
64
(2)

| | |
| --- | --- |
| | Nondiscriminatory Evaluation |

66
(24)
66
(2)

| | |
| --- | --- |
| | Basis for the Principle of Nondiscriminatory Evaluation |

68
(3)
69
(1)

| | |
| --- | --- |
| | Larry P. v. Riles (1972, 1979) |

69
(1)
70
(1)

| | |
| --- | --- |
| | Legislative Basis for Nondiscriminatory Evaluation |

71
(2)

| | |
| --- | --- |
| | Education for All Handicapped Children Act of 1975 |

71
(1)

| | |
| --- | --- |
| | Section 504 of the Rehabilitation Act of 1973 |

71
(2)

| | |
| --- | --- |
| | Americans with Disabilities Act of 1990 |

73
(1)

| | |
| --- | --- |
| | Protection in Evaluation Procedures |

73
(13)
74
(2)

| | |
| --- | --- |
| | Evaluation Materials and Procedures |

76
(2)

| | |
| --- | --- |
| | Independent Educational Evaluations |

78
(3)
81
(1)

| | |
| --- | --- |
| | Additional Evaluation Issues |

82
(4)
86
(1)
86
(1)

| | |
| --- | --- |
| | Websites for Further Exploration |

86
(1)

| | |
| --- | --- |
| | Illustrating the Law: Briefing of: Larry P. v. Riles |

86
(2)

| | |
| --- | --- |
| | Illustrating the Law Through Discussion |

88
(1)
89
(1)
90
(28)
90
(1)

| | |
| --- | --- |
| | Basis for Individualized Program Development |

91
(1)

| | |
| --- | --- |
| | Individualized Education Program |

92
(5)

| | |
| --- | --- |
| | Individualized Family Service Plan |

97
(1)

| | |
| --- | --- |
| | Individualized Transition Plan |

98
(2)
100
(11)

| | |
| --- | --- |
| | Appropriateness of the IEP |

101
(3)

| | |
| --- | --- |
| | Related Services and the IEP |

104
(4)

| | |
| --- | --- |
| | Related Services: Other Therapies and Services |

108
(1)
108
(3)
111
(1)
112
(1)
113
(1)

| | |
| --- | --- |
| | Websites for Further Exploration |

113
(1)

| | |
| --- | --- |
| | Illustrating the Law: Briefing of: Burlington School Committee v. Department of Education of Massachusetts |

114
(1)

| | |
| --- | --- |
| | Illustrating the Law Through Discussion |

115
(1)
116
(2)

| | |
| --- | --- |
| | Least Restrictive Environment |

118
(24)
118
(1)

| | |
| --- | --- |
| | Genesis of Least Restrictive Environment Principle: Deinstitutionalization |

119
(2)

| | |
| --- | --- |
| | Legislative Basis for Least Restrictive Environment |

121
(3)

| | |
| --- | --- |
| | Continuum of Alternative Placements |

122
(2)

| | |
| --- | --- |
| | Judicial Interpretations of LRE Principle |

124
(2)
126
(10)
126
(1)
127
(3)
130
(1)

| | |
| --- | --- |
| | Placement in a Private School |

131
(2)
133
(2)
135
(1)
136
(1)
136
(1)
137
(1)

| | |
| --- | --- |
| | Websites for Further Exploration |

138
(2)

| | |
| --- | --- |
| | Illustrating the Law: Briefing of: Mattie T. v. Holladay |

| | |
| --- | --- |
| | Illustrating the Law Through Discussion |

140
(1)
140
(2)
142
(22)
142
(1)
143
(1)

| | |
| --- | --- |
| | Early Due Process Litigation |

144
(3)

| | |
| --- | --- |
| | Suspension and/or Expulsion |

144
(2)
146
(1)

| | |
| --- | --- |
| | Legislation and Due Process Procedures |

147
(2)

| | |
| --- | --- |
| | Litigation After P.L. 94--142 |

149
(9)
149
(2)

| | |
| --- | --- |
| | Required Content of Notice |

151
(2)

| | |
| --- | --- |
| | Parental Access to Records |

153
(1)
154
(1)

| | |
| --- | --- |
| | Impartial Due Process Hearings |

155
(2)
157
(1)
158
(2)
160
(1)

| | |
| --- | --- |
| | Websites for Further Exploration |

160
(1)

| | |
| --- | --- |
| | Illustrating the Law: Briefing of: Max M. v. Thompson |

161
(1)

| | |
| --- | --- |
| | Illustrating the Law Through Discussion |

161
(1)
161
(3)
164
(15)
164
(1)

| | |
| --- | --- |
| | IDEA and Parental Participation |

165
(7)

| | |
| --- | --- |
| | Confidentiality of Records |

167
(4)
171
(1)

| | |
| --- | --- |
| | Parental Participation Litigation |

172
(3)
175
(1)
176
(1)

| | |
| --- | --- |
| | Websites for Further Exploration |

176
(1)

| | |
| --- | --- |
| | Illustrating the Law: Briefing of: Reusch v. Fountain |

177
(1)

| | |
| --- | --- |
| | Illustrating the Law Through Discussion |

177
(1)
178
(1)
179
(74)

| | |
| --- | --- |
| | Enforcement of Special Education Law |

180
(22)
180
(1)

| | |
| --- | --- |
| | Pre-EAHCA Judicial Methods of Enforcement |

181
(5)

| | |
| --- | --- |
| | Court Citations for Contempt |

181
(1)

| | |
| --- | --- |
| | Court-Appointed Special Masters |

182
(1)

| | |
| --- | --- |
| | Doctrine of Federal Abstention |

183
(1)
184
(1)
185
(1)
186
(1)

| | |
| --- | --- |
| | Post-EAHCA Compliance Techniques |

186
(6)

| | |
| --- | --- |
| | Authorization and Appropriation of Monies |

187
(1)
188
(1)
189
(1)
189
(3)

| | |
| --- | --- |
| | Remedies for Violations of EAHCA |

192
(3)
192
(1)
193
(1)
194
(1)
194
(1)
195
(2)
197
(1)

| | |
| --- | --- |
| | Websites for Further Exploration |

197
(1)

| | |
| --- | --- |
| | Illustrating the Law: Briefing of: Ridgewood Board of Education v. N. E. |

198
(2)

| | |
| --- | --- |
| | Illustrating the Law Through Discussion |

200
(1)
200
(1)
200
(2)
202
(16)
202
(1)

| | |
| --- | --- |
| | Disciplinary Methods and Zero Tolerance Rules---Weapons, Drugs, and Serious Bodily Injury |

203
(2)

| | |
| --- | --- |
| | IDEA Requirements for Discipline |

205
(6)
205
(1)

| | |
| --- | --- |
| | Interim Alternative Educational Setting |

205
(2)

| | |
| --- | --- |
| | Manifestation Determination |

207
(1)

| | |
| --- | --- |
| | Functional Assessment of Behavior and Behavior Intervention Plans |

207
(1)

| | |
| --- | --- |
| | ``Stay-Put'' Requirements |

208
(1)

| | |
| --- | --- |
| | Nonidentified Child with Disabilities |

209
(1)

| | |
| --- | --- |
| | Juvenile Authority Reports |

210
(1)
211
(2)
213
(1)

| | |
| --- | --- |
| | Websites for Further Exploration |

213
(1)

| | |
| --- | --- |
| | Illustrating the Law: Briefing #1 of: Bill Honig, California Superintendent of Public Instruction v. John Doe and Jack Smith |

213
(2)

| | |
| --- | --- |
| | Illustrating the Law Through Discussion |

215
(1)

| | |
| --- | --- |
| | Illustrating the Law: Briefing #2 of: Martin Light v. Parkway C-2 School District |

| | |
| --- | --- |
| | Illustrating the Law Through Discussion |

216
(1)
217
(1)

| | |
| --- | --- |
| | Mediation and Impartial Due Process Hearing |

218
(24)
218
(1)
219
(5)

| | |
| --- | --- |
| | Requirements for Mediation Procedures |

219
(1)

| | |
| --- | --- |
| | Selection and Impartiality of Mediators |

220
(1)

| | |
| --- | --- |
| | Parents Who Elect Not to Use Mediation |

220
(1)
221
(3)
224
(1)
225
(7)

| | |
| --- | --- |
| | Hearing Officer(s) Selection and Impartiality |

225
(1)
226
(3)

| | |
| --- | --- |
| | Due Process Hearing Report |

229
(1)

| | |
| --- | --- |
| | Due Process Hearing Decisions |

230
(1)

| | |
| --- | --- |
| | Expedited Due Process Hearings |

231
(1)
232
(1)
233
(1)

| | |
| --- | --- |
| | Websites for Further Exploration |

233
(1)

| | |
| --- | --- |
| | Illustrating the Law: Due Process Hearing Decision |

234
(6)

| | |
| --- | --- |
| | Illustrating the Law Through Discussion |

240
(1)
240
(2)

| | |
| --- | --- |
| | Ethics and the Special Education Professional |

242
(11)
242
(1)
243
(1)
243
(2)

| | |
| --- | --- |
| | The Law and Ethical Practice |

245
(3)
245
(1)
245
(1)

| | |
| --- | --- |
| | IDEA and Ethical Practice |

245
(3)
248
(1)
249
(1)

| | |
| --- | --- |
| | Websites for Further Exploration |

249
(1)
250
(3)

| | |
| --- | --- |
| | APPENDIX A The American Legal System |

253
(6)

| | |
| --- | --- |
| | Governance of the United States of America Sources of Law |

253
(3)
253
(2)
255
(1)
256
(1)

| | |
| --- | --- |
| | United States Court System |

256
(3)
256
(1)
257
(1)
257
(2)

| | |
| --- | --- |
| | APPENDIX B Reading and Researching Case Law |

259
(6)

| | |
| --- | --- |
| | Analysis or ``Briefing'' of Case Law |

259
(1)
259
(1)
259
(1)
259
(1)
259
(1)
260
(1)
260
(1)

| | |
| --- | --- |
| | Significance of the Decision |

260
(1)

| | |
| --- | --- |
| | Understanding Legal Citations |

260
(2)

| | |
| --- | --- |
| | Parallel or Dual Citations |

261
(1)

| | |
| --- | --- |
| | Explanation of Prior History |

261
(1)

| | |
| --- | --- |
| | Introduction to Legal Research |

262
(3)
262
(1)
262
(1)
262
(2)

| | |
| --- | --- |
| | Using Computers for Legal Research |

264
(1)

| | |
| --- | --- |
| | APPENDIX C Glossary of Legal Terms |

265
(8)
273
(4)
Author Index
277
(2)
Subject Index
279