Note: Supplemental materials are not guaranteed with Rental or Used book purchases.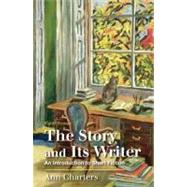 The Story and Its Writer An Introduction to Short Fiction
by
Charters, Ann
Questions About This Book?
What version or edition is this?
This is the 8th edition with a publication date of 7/16/2010.
What is included with this book?
The Used copy of this book is not guaranteed to include any supplemental materials. Typically, only the book itself is included.
Summary
Ann Charters has an acute sense of which stories work most effectively in the classroom and knows that writers, not editors, have the most interesting and useful things to say about the making and the meaning of fiction. For those who want a smaller, less expensive anthology, the compact edition ofThe Story and Its Writeris the most comprehensive, diverse -- the best-selling -- introduction to fiction available, notable for its student appeal as well as its quality and range. To complement the stories, Charters includes her lasting innovation: an array of the writers' own commentaries on the craft and traditions of fiction. For in-depth, illustrated studies of particular writers, her Casebooks provide unparalleled opportunities for discussion and writing. For a shorter, more affordable option, the compact edition offers all the editorial features of the full edition with about half the stories and commentaries.
Author Biography
ANN CHARTERS (Ph.D., Columbia University) is a professor of English at the University of Connecticut and has taught courses in the short story for over thirty years. A preeminent authority on the Beat writers, Charters has written a critically acclaimed biography of Jack Kerouac; compiled Beats & Company, a collection of her own photographs of Beat writers; and edited the best-selling Portable Beat Reader. Her books include The Kerouac Reader, Selected Letters of Jack Kerouac, 1957-1969, Beat Down to Your Soul, and The Portable Sixties Reader. Her other textbooks with Bedford/St. Martin's include The American Short Story and Its Writer, and Literature and Its Writers, co-edited with Samuel Charters.
Table of Contents
Part One: STORIES
Chinua Achebe, Civil Peace
*Conrad Aiken, Silent Snow, Secret Snow
*Ryunosuke Akutagawa, In a Bamboo Grove
Sherman Alexie, The Lone Ranger and Tonto Fistfight in Heaven
Isabel Allende, An Act of Vengeance
Sherwood Anderson, Hands
Margaret Atwood, Happy Endings
James Baldwin, Sonny's Blues
Toni Cade Bambara, The Lesson
Russell Banks, Black Man and White Woman in Dark Green Rowboat
*Lynda Barry, San Francisco [graphic story]
Donald Barthelme, The Indian Uprising
Ann Beattie, Snow
*Alison Bechdel, From Fun Home: Old Father, Old Artificer [graphic story]
*Aimee Bender, The Rememberer
Ambrose Bierce, An Occurrence at Owl Creek Bridge
Jorge Luis Borges, The Circular Ruins
Tadeusz Borowski, This Way for the Gas, Ladies and Gentlemen
T. Corraghesan Boyle, Greasy Lake
Ray Bradbury, August 2026: There Will Come Soft Rains
Albert Camus, The Guest
*Angela Carter, The Werewolf
Raymond Carver, Cathedral
*Raymond Carver, A Small, Good Thing
Raymond Carver, What We Talk About When We Talk About Love
Willa Cather, Paul's Case
*Lan Samantha Chang, Water Names
John Cheever, The Swimmer
Anton Chekhov, The Darling 
Anton Chekhov, The Lady with the Little Dog 
Kate Chopin, Désirée's Baby
Kate Chopin, The Story of an Hour
*Sandra Cisneros, Barbie-Q
Samuel Clemens (Mark Twain), The Celebrated Jumping
  Frog of Calaveras County
Joseph Conrad, Heart of Darkness
Julio Cortázar, A Continuity of Parks
Stephen Crane, The Open Boat
Edwidge Danticat, Night Women
*Lydia Davis, Television
Junot Díaz, How to Date a Browngirl, Blackgirl, Whitegirl, or Halfie
Ralph Ellison, Battle Royal
Louise Erdrich, The Red Convertible
William Faulkner, A Rose for Emily
William Faulkner, That Evening Sun
F. Scott Fitzgerald, Babylon Revisited
Gabriel García Márquez, A Very Old Man with Enormous Wings
*Dagoberto Gilb, Look on the Bright Side
Charlotte Perkins Gilman, The Yellow Wallpaper
Nikolai Gogol, The Overcoat
*Nadine Gordimer, Homage
*Christine Granados, The Bride
*Nathaniel Hawthorne, Rappaccini's Daughter
Nathaniel Hawthorne, Young Goodman Brown
Ernest Hemingway, Hills Like White Elephants
*Amy Hempel, Church Cancels Cow
*Amy Hempel, In the Cemetery Where Al Jolson Is Buried
*A. M. Homes, Things You Should Know
Zora Neale Hurston, The Gilded Six-Bits
Zora Neale Hurston, Sweat
Washington Irving, Rip Van Winkle
Shirley Jackson, The Lottery
Henry James, The Real Thing
Gish Jen, Who's Irish?
Sarah Orne Jewett, A White Heron
Ha Jin, Saboteur
*Denis Johnson, Dirty Wedding
*Edward P. Jones, Bad Neighbors
*Thom Jones, The Pugilist At Rest
James Joyce, Araby
James Joyce, The Dead 
Franz Kafka, A Hunger Artist
Franz Kafka, The Metamorphosis
*Etgar Keret, Not Human Beings
Jamaica Kincaid, Girl
*W. P. Kinsella, Shoeless Joe Jackson Comes to Iowa
*Jhumpa Lahiri, Interpreter of Maladies
D. H. Lawrence, Odour of Chrysanthemums
D. H. Lawrence, The Rocking-Horse Winner
*Henry Lawson, The Drover's Wife
Ursula K. Le Guin, The Ones Who Walk Away from Omelas
*Doris Lessing, A Woman on a Roof
Jack London, To Build a Fire
Katherine Mansfield, The Fly
*Katherine Mansfield, Miss Brill
Bobbie Ann Mason, Shiloh
Guy de Maupassant, The Necklace
Herman Melville, Bartleby, the Scrivener
*Steven Millhauser, The Invasion from Outer Space
*Rick Moody, Videos of the Dead
Lorrie Moore, How to Become a Writer
*Daniyal Mueenuddin, Nawabdin Electrician
Bharati Mukherjee, The Management of Grief 
*Alice Munro, Dance of the Happy Shades
*Hector Hugh Munro (Saki), The Toys of Peace
*Haruki Murakami, Ice Man
Joyce Carol Oates, The Lady with the Pet Dog
Joyce Carol Oates, Where Are You Going, Where Have You Been?
Tim O'Brien, The Things They Carried
Flannery O'Connor, Everything That Rises Must Converge
Flannery O'Connor, Good Country People 
Flannery O'Connor, A Good Man Is Hard to Find
Frank O'Connor, Guests of the Nation
Tillie Olsen, I Stand Here Ironing
Cynthia Ozick, The Shawl
*ZZ Packer, Brownies
*Chuck Palahniuk, Escort
Grace Paley, A Conversation with My Father
*Grace Paley, Mother
Octavio Paz, My Life with the Wave
*Jayne Anne Phillips, Stars
Edgar Allan Poe, The Cask of Amontillado 
Edgar Allan Poe, The Fall of the House of Usher
Edgar Allan Poe, The Tell-Tale Heart
*Katherine Anne Porter, The Jilting of Granny Weatherall
William Sidney Porter (O. Henry), The Gift of the Magi
*Annie Proulx, Job History
Philip Roth, The Conversion of the Jews
*Joe Sacco, From Palestine: Refugeeland [graphic story]
*Marjane Satrapi, From Persepolis: The Veil [graphic story]
George Saunders, Brad Carrigan, American
*Carol Shields, Love So Fleeting, Love So Fine
Leslie Marmon Silko, Yellow Woman
*Helen Simpson, Homework
*Zadie Smith, The Girl with Bangs
Susan Sontag, The Way We Live Now
*Art Spiegelman, Prisoner on the Hell Planet: A Case History [graphic story]
John Steinbeck, The Chrysanthemums
Amy Tan, Two Kinds
Leo Tolstoy, The Death of Ivan Ilych                                                                                      
Jean Toomer, Blood-Burning Moon
John Updike, A & P
*Jane Urquhart, Dreams
Helena Maria Viramontes, The Moths
Kurt Vonnegut, Jr., Harrison Bergeron
Alice Walker, Everyday Use
*David Foster Wallace, Good People
*Brad Watson, Seeing Eye
Eudora Welty, Why I Live at the P.O. 
Eudora Welty, A Worn Path
Edith Wharton, Roman Fever
John Edgar Wideman, newborn thrown in trash and dies
*John Edgar Wideman, Stories
William Carlos Williams, The Use of Force
*Tobias Wolff, Powder
Tobias Wolff, Say Yes
Virginia Woolf, Kew Gardens
Richard Wright, The Man Who Was Almost a Man
*Hisaye Yamamoto, Brown House
Part Two: COMMENTARIES
Chinua Achebe, An Image of Africa: Racism in
  Conrad's "Heart of Darkness"
Sherman Alexie, Superman and Me
Paula Gunn Allen, Whirlwind Man Steals Yellow Woman
Sherwood Anderson, Form, Not Plot, in the Short Story
Margaret Atwood, Reading Blind
*Russell Banks, Writing "Poes"
*Jorge Luis Borges, Borges and I
Matthew C. Brennan, Plotting against Chekhov:
  Joyce Carol Oates and "The Lady with the Dog"
Ann Charters, Translating Kafka
John Cheever, Why I Write Short Stories
Anton Chekhov, Technique in Writing the Short Story
Kate Chopin, How I Stumbled upon Maupassant
Samuel Clemens (Mark Twain), Private History of
  "The Jumping Frog" Story
Stephen Crane, The Sinking of the Commodore
R. Crumb and David Zane Mairowitz, A Hunger Artist [graphic story]
*Lydia Davis, On the Short, Short Story
Ralph Ellison, The Influence of Folklore on "Battle Royal"
Richard Ellmann, A Biographical Perspective on Joyce's "The Dead"
William Faulkner, The Meaning of "A Rose for Emily"
Richard Ford, Why We Like Chekhov
Carlos Fuentes, Mexico, The United States, and the
  Multicultural Future
*Vivian Gornick, On Grace Paley and Donald Barthelme
Janice H. Harris, Levels of Meaning in Lawrence's
  "The Rocking-Horse Winner"
Zora Neale Hurston, How It Feels to Be Colored Me
Zora Neale Hurston, What White Publishers Won't Print
Shirley Jackson, The Morning of June 28, 1948, and "The Lottery"
Henry James, The Genesis of "The Real Thing"
Gustav Janouch, Kafka's View of "The Metamorphosis"
Sarah Orne Jewett, Looking Back on Girlhood
Jamaica Kincaid, On "Girl"
*Anne Lamott, Finding Your Voice
Ursula K. Le Guin, The Scapegoat in Omelas
Jack London, Letter to the Editor on "To Build a Fire"
Katherine Mansfield, Review of Woolf's "Kew Gardens"
Bobbie Ann Mason, On Tim O'Brien's "The Things They Carried"
Guy de Maupassant, The Writer's Goal
Herman Melville, Blackness in Hawthorne's "Young Goodman Brown"
J. Hillis Miller, A Deconstructive Reading of Melville's
  "Bartleby, the Scrivener"
Alice Munro, How I Write Short Stories
*Haruki Murakami, On Ryunosoke Akutagawa
Vladimir Nabokov, Gogol's Genius in "The Overcoat"
Vladimir Nabokov, A Reading of Chekhov's "The Lady with the Little Dog"
J. C. C. Nachtigal, Peter Klaus the Goatherd
Tim O'Brien, Alpha Company
Frank O'Connor, The Nearest Thing to Lyric Poetry Is the Short Story
Frank O'Connor, Style and Form in Joyce's "The Dead"
Grace Paley, A Conversation with Ann Charters
Jay Parini, Lawrence and Steinbeck's "Chrysanthemums"
*Jayne Anne Phillips, Guided Tours of Time and Death
Annie Proulx, Inspiration? Head Down the Back Road, and
  Stop for Yard Sales
Edward Said, The Past and the Present: Joseph Conrad and the
  Fiction of Autobiography
Leslie Marmon Silko, Language and Literature from a Pueblo
  Indian Perspective
Susan Sontag, Writing as Reading
Amy Tan, In the Canon, For All the Wrong Reasons
Leo Tolstoy, Chekhov's Intent in "The Darling"
Lionel Trilling, The Greatness of Conrad's "Heart of Darkness"
Alice Walker, Zora Neale Hurston: A Cautionary Tale and a Partisan View
*David Foster Wallace, Some Remarks on Kafka's Funniness
  from Which Probably Not Enough Has Been Removed
Eudora Welty, Is Phoenix Jackson's Grandson Really Dead?
Richard Wright, Reading Fiction
Part Three: CASEBOOKS
*CASEBOOK 1: JAMES BALDWIN'S "SONNY'S BLUES"
James Baldwin, Autobiographical Notes
*Keith E. Byerman, Words and Music: Narrative Ambiguity
  in "Sonny's Blues"
* Kenneth A. McClane, "Sonny's Blues" Saved My Life
CASEBOOK 2:  RAYMOND CARVER
Raymond Carver, On Writing
Raymond Carver, Creative Writing 101
*Raymond Carver, The Bath
Tom Jenks, The Origin of "Cathedral"
Arthur M. Saltzman, A Reading of "What We Talk About
  When We Talk About Love"
A.O. Scott, Looking for Raymond Carver
*CASEBOOK 3: CHARLOTTE PERKINS GILMAN'S
  "THE YELLOW WALLPAPER"
Charlotte Perkins Gilman, Why I Wrote "The Yellow Wallpaper"
Charlotte Perkins Gilman, Undergoing the Cure for Nervous Prostration
Sandra M. Gilbert and Susan Gubar, A Feminist Reading of Gilman's
  "The Yellow Wallpaper"
*Elaine Showalter, On "The Yellow Wallpaper"
*CASEBOOK 4: JHUMPA LAHIRI'S "INTERPRETER
  OF MALADIES"
*Jhumpa Lahiri, My Two Lives
*Sean Flynn, Jhumpa Lahiri
*Simon Lewis, Jhumpa Lahiri's Interpreter of Maladies
CASEBOOK 5: FLANNERY O'CONNOR
Flannery O'Connor, From Letters 1954-1955
Flannery O'Connor, Writing Short Stories
Flannery O'Connor, A Reasonable Use of the Unreasonable
*Joyce Carol Oates, The Parables of Flannery O'Connor
Wayne C. Booth, A Rhetorical Reading of O'Connor's "Everything
  That Rises Must Converge"
Dorothy Tuck McFarland, On "Good Country People"
*CASEBOOK 6: JOYCE CAROL OATES'S "WHERE ARE YOU
  GOING, WHERE HAVE YOU BEEN?"
Joyce Carol Oates, From "Stories that Define Me: The Making of a Writer"
Joyce Carol Oates, Smooth Talk: Short Story into Film
Don Moser, The Pied Piper of Tucson: He Cruised in a Golden Car,
  Looking for the Action
CASEBOOK 7: EDGAR ALLAN POE
Edgar Allan Poe, The Importance of the Single Effect in a Prose Tale
D. H. Lawrence, On "The Fall of the House of Usher" and
  "The Cask of Amontillado"
Cleanth Brooks and Robert Penn Warren, A New Critical Reading of
  "The Fall of the House of Usher"
*Jan Burke, Under the Covers with Fortunato and Montresor
*Will Eisner, "The Fall of the House of Usher" [graphic story]
CASEBOOK 8: GRAPHIC STORYTELLING
*Alison Bechdel, What the Little Old Ladies Feel
*Charles Hatfield, From Alternative Comics: Toward the
  Habit of Questioning
*Michael Kupperman, Are Comics Serious Literature? [graphic story]
Scott McCloud, From Understanding Comics:
  The Invisible Art [graphic story]
*Sydney Plum, Reading "The Veil" by Marjane Satrapi
*Joe Sacco, Some Reflections on Palestine
*Edward Said, Homage to Joe Sacco
Part Four: APPENDICES
1. Reading Short Stories [includes Grace Paley, "Samuel"]
2. The Elements of Fiction
3. A Brief History of the Short Story
4. Writing About Short Stories
5. Literary Theory and Critical Perspectives
6. Glossary of Literary Terms
7. Chronological Listing of Authors and Stories

* new to this edition