Note: Supplemental materials are not guaranteed with Rental or Used book purchases.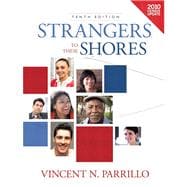 Questions About This Book?
Why should I rent this book?
Renting is easy, fast, and cheap! Renting from eCampus.com can save you hundreds of dollars compared to the cost of new or used books each semester. At the end of the semester, simply ship the book back to us with a free UPS shipping label! No need to worry about selling it back.
How do rental returns work?
Returning books is as easy as possible. As your rental due date approaches, we will email you several courtesy reminders. When you are ready to return, you can print a free UPS shipping label from our website at any time. Then, just return the book to your UPS driver or any staffed UPS location. You can even use the same box we shipped it in!
What version or edition is this?
This is the 10th edition with a publication date of 7/21/2011.
What is included with this book?
The Used copy of this book is not guaranteed to include any supplemental materials. Typically, only the book itself is included.
The Rental copy of this book is not guaranteed to include any supplemental materials. You may receive a brand new copy, but typically, only the book itself.
Summary
This top-selling comprehensive text examines racial and ethnic relations in the U.S. from a sociohistorical perspective. It integrates the three main theoretical perspectives and the experiences of more than 50 racial, ethnic, religious, and other groups.     What is the Pearson Census Update Program?   The Census Update edition incorporates 2010 Census data into a course ;simply and easily. The components of the Census Update Program are as follows: Census Update Edition -Features fully updated data throughout the text ;including all charts and graphs ;to reflect the results of the 2010 Census. This edition also includes a reproduction of the 2010 Census Questionnaire for your students to explore in detail. 2010 Census Update Primer -A brief seven-chapter overview of the Census, including important information about the Constitutional mandate, research methods, who is affected by the Census, and how data is used. Additionally, the primer explores key contemporary topics such as race and ethnicity, the family, and poverty. The primer can be packaged with any Pearson text at no additional cost, and is available via MySocLab, MySocKit, and MySearchLab. The primer can also be purchased standalone. 2010 Census Update Primer Instructor's Manual with Test Bank  -Includes explanations of what has been updated, in-class activities, homework activities associated with the MyLabs and MyKits, discussion questions for the primer, and test questions related to the primer. MySocLab- Gives students the opportunity to explore the methods and data and apply the results in a dynamic interactive online environment. It includes: primary source readings relevant to the Census an online version of the 2010 Census Update Primer a series of activities using 2010 Census results video clips explaining and exploring the Census
Author Biography
Born and raised in Paterson, New Jersey, Vincent N. Parrillo experienced multiculturalism early as the son of a second-generation Italian American father and Irish/German American mother. He grew up in an ethnically diverse neighborhood, developing friendships and teenage romances with second- and third-generation Dutch, German, Italian, and Polish Americans. As he grew older, he developed other friendships that frequently crossed racial and religious lines.
Professor Parrillo came to the field of sociology after first completing a bachelor's degree in business management and a master's degree in English. After teaching high school English and then serving as a college administrator, he took his first sociology course when he began doctoral studies at Rutgers University. Inspired by a discipline that scientifically investigates social issues, he changed his major and completed his degree in sociology.
Leaving his administrative post but staying at William Paterson University, Prof. Parrillo has since taught sociology for more than 30 years. He has lectured throughout the United States, Canada, and Europe and has regularly conducted diversity leadership programs for the military and large corporations. His keynote address at a bilingual educators' conference was published in Vital Speeches of the Day, which normally contains only speeches by national political leaders and heads of corporations and organizations.
Prof. Parrillo was a Fulbright Scholar in the Czech Republic and Scholar-in-Residence at the University of Pisa. He was the keynote speaker at international conferences in Belgium, Canada, Denmark, Germany, Italy, Poland, and Sweden. He has met with government leaders, nongovernment agency leaders, law enforcement officials, and educators in more than a dozen countries as a consultant on immigration policy, hate crimes, and multicultural education. He has done on-air interviews with Radio Free Europe and Voice of America, appeared on national Canadian television, and been interviewed by numerous Canadian and European reporters.
Prof. Parrillo's ventures into U.S. media include writing, narrating, and producing two PBS award-winning documentaries, Ellis Island: Gateway to America and Smokestacks and Steeples: A Portrait of Paterson. Contacted by reporters across the nation for his views on race and ethnic relations, he has been quoted in dozens of newspapers, including the Chicago Sun-Times, Cincinnati Inquirer, Houston Chronicle, Hartford Courant, Omaha World-Herald, Orlando Sentinel, and Virginian Pilot. He has appeared on numerous U.S. radio and television programs.
Prof. Parrillo is also the author of Understanding Race and Ethnic Relations, third edition (Allyn & Bacon), Contemporary Social Problems, sixth edition (Allyn & Bacon), Cities and Urban Life, fourth edition (with John Macionis), Diversity in America, second edition, and Rethinking Today's Minorities. His articles and book reviews have appeared in journals such as The Social Science Journal, Sociological Forum, Social Forces, Journal of Comparative Family Studies, Journal of American Ethnic History, and the Encyclopedia of American Immigration. He is General Editor of the Encyclopedia of Sociology for Sage Publications. Several of his books and articles have been translated into other languages, including Chinese, Czech, Danish, German, Italian, Japanese, Polish, and Swedish.
An active participant in various capacities throughout the years in the American Sociological Association and Eastern Sociological Society, Prof. Parrillo has been listed in Who's Who in International Education, Outstanding Educators of America, American Men and Women of Science, and Who's Who in the East. In 2004, he received the Award for Excellence in Scholarship from William Paterson University. In March 2005, the Eastern Sociological Society named him its Robin M. Williams, Jr. Distinguished Lecturer for 2005—2006, and elected him as its vice president for 2008—2009.
Table of Contents
IN THIS SECTION:
1.) BRIEF
2.) COMPREHENSIVE
---
BRIEF TABLE OF CONTENTS:
Part I: The Sociological Framework
Chapter 1: The Study of Minorities
Chapter 2: Culture and Social Structure
Chapter 3: Prejudice and Discrimination
Chapter 4: Intergroup Relations

Part II: European Americans
Chapter 5: Northern and Western Europeans
Chapter 6: Southern, Central, and East European Americans

Part III: Visible Minorities
Chapter 7: Native Americans
Chapter 8: Asian Americans
Chapter 9: Middle Eastern and North African Americans
Chapter 10: Black Americans
Chapter 11: Hispanic Americans
Part IV: Other Minorities
Chapter 12: Religious Minorities
Chapter 13: Women as a Minority Group
Chapter 14: Gays, People with Disabilities, and the Elderly

Part V: Contemporary Patterns and Issues
Chapter 15: The Ever-Changing U.S. Mosaic
---
COMPREHENSIVE TABLE OF CONTENTS:
Part I: Sociological Framework

Chapter 1: The Study of Minorities
The Stranger as a Social Phenomenon
Similarity and Attraction
Social Distance
Perceptions
Interactions
Minority Groups
Minority-Group Characteristics
Racial and Ethnic Groups
Ethnocentrism
In the United States
In Other Times and Lands
Eurocentrism and Afrocentrism
Objectivity
The Dillingham Flaw
Personal Troubles and Public Issues
The Dynamics of Intergroup Relations
Sociological Perspectives
Functionalist Theory
Conflict Theory
Interactionist Theory
Retrospect

Chapter 2: Culture and Social Structure
The Concept of Culture
The Reality Construct
Language and Other Symbols
Cultural Change
Cultural Diffusion
Borrowed Elements
Subcultures
Convergent Subcultures
Persistent Subcultures
Structural Conditions
Stratification
Social Class
Class Consciousness
Ethnicity and Social Class
Blaming the Poor or Society?
Family Disintegration
Perpetuation of Poverty
Criticism
Intergroup Conflict
Cultural Differentiation
Structural Differentiation
Ethnic Stratification
The Power-Differential Theory
The Internal-Colonialism Theory
Challenges to the Status Quo
Is There a White Culture?
Retrospect

Chapter 3: Prejudice and Discrimination
Prejudice
The Psychology of Prejudice
Levels of Prejudice
Self-Justification
Personality
Frustration
The Sociology of Prejudice
Socialization
Economic Competition
Social Norms
Stereotyping
Ethnophaulisms
Ethnic Humor
The Influence of Television
Perpetuation of Stereotypes
Influencing of Attitudes
The Influence of Advertising and Music
Advertising
Music
Can Prejudice Be Reduced?
Interaction
Education
Diversity Training
Discrimination
Levels of Discrimination
Relationships between Prejudice and Discrimination
The Unprejudiced Nondiscriminator
The Unprejudiced Discriminator
The Prejudiced Nondiscriminator
The Prejudiced Discriminator
Social and Institutional Discrimination
The Affirmative-Action Controversy
The Concepts of Justice, Liberty, and Equality
Affirmative Action Begins
Court Challenges and Rulings
Has Affirmative Action Worked?
Public Opinion
Racial Profiling
Retrospect

Chapter 4: Intergroup Relations
Minority-Group Responses
Ethnic- and Racial-Group Identity
Avoidance
Deviance
Defiance
Acceptance
Consequences of Minority-Group Status
Negative Self-Image
The Vicious-Circle Phenomenon
Marginality
Middleman Minorities
Dominant-Group Responses
Legislative Controls
Segregation
Expulsion
Xenophobia
Annihilation
Hate Groups
Hate Crimes
Exploitation
Minority-Minority Relations
Theories of Minority Integration
Assimilation (Anglo-Conformity) Theory
Anglo-Conformity
Types of Assimilation
Amalgamation (Melting-Pot) Theory
Advocates
Did We Melt?
Accommodation (Pluralistic) Theory
Early Analysis
Pluralistic Reality
Dual Realities
Retrospect

Part II: European Americans

Chapter 5: North and West European Americans
Sociohistorical Perspective
The Colonial Period
Cultural Diversity
Religious Intolerance
The Early National Period
The 1790 Census
Early Signs of Nativist Reactions
Xenophobia
Legislative Action
The Pre–Civil War Period
Structural Conditions
Xenophobia
English Americans
The Departure
Culture Shock
Resisting Assimilation
English Influence
Dutch Americans
Structural Conditions
Pluralism
French Americans
Marginality and Assimilation
Francophobia
Pluralism
Louisiana French
French Canadians
German Americans
Early Reactions
The Second Wave: Segregation and Pluralism
Societal Responses
Cultural Impact
Irish Americans
Cultural Differentiation
Societal Reaction and Finding Jobs
Minority Response
Actions and Reactions
Labor Conflict
Upward Mobility
The New Irish
Scandinavian Americans
Ingroup Solidarity
Ethnic Identity
Social Realities for Women
Assimilation
Sociological Analysis
The Functionalist View
The Conflict View
The Interactionist View
Retrospect

Chapter 6: South, Central, and East European Americans
Sociohistorical Perspective
The Push–Pull Factors
Structural Conditions
Societal Reaction
Racism
Americanization
Xenophobia
Legislative Action
Slavic Americans
Earlier Immigrants
Recent Immigrants
Polish Americans
Culture Shock
Community Organization
Polish Americans Today
Russian Americans
Life in the United States
Xenophobia
Recent Immigrants
Ukrainian Americans
Earlier Immigrants
Recent Immigrants
Hungarian Americans
Labor Conditions
Recent Immigrants
Italian Americans
The Great Migration
Societal Hostility
Social Patterns
Marginality
Social Mobility
Italian Americans Today
Greek Americans
Occupational Distribution
Social Patterns
Societal Reaction
Greek Americans Today
Romani Americans
Cultural Differentiation
Evasive Pluralism
Immigrant Women and Work
Assimilation
Sociological Analysis
The Functionalist View
The Conflict View
The Interactionist View
Retrospect

Part III: Visible Minorities

Chapter 7: Native Americans
Sociohistorical Perspective
Early Encounters
Cultural Strains
Differing Values
Values and Social Structure
Stereotyping
Changes in Government Policies
Indian Removal Act
Expulsion
The Cherokee
Reservations and Dependence
Indian Reorganization Act
The Relocation Program
The Termination Act
Present-Day Native American Life
Population
Education
Improvement
Tribal Colleges and Universities
Employment
Tribal Enterprise
The "New Buffalo"
Health Concerns
Suicide and Violence
Alcohol Abuse
Housing
Natural Resources
Environmental Issues
Blackfeet
Navajo
Southern Ute
Council of Energy Resource Tribes
Environmental Racism
Water Rights
Red Power
Pan-Indianism
Militancy
The Courts
Bureau of Indian Affairs
Urban Native Americans
Cultural Impact
Assimilation
Sociological Analysis
The Conflict View
The Interactionist View
Retrospect

Chapter 8: Asian Americans
Sociohistorical Perspective
Cultural Attributes
The Chinese
Structural Conditions
Societal Reaction
Legislative Action
Avoidance and Segregation
Social Factors
Recent Immigrants
Socioeconomic Characteristics
The Japanese
Economic Competition
National Policy
Expulsion and Imprisonment
Recent Immigrants
The Filipinos
Early Immigrants
The Scarcity of Filipino Women
Recent Immigrants
The Koreans
Early Immigrants
Recent Immigrants
The Role of the Church
Occupational Adaptation
The Asian Indians
Early Immigrants
Societal Reaction
Minority Response
Recent Immigrants
The Pakistanis
The Vietnamese
Cultural Differentiation
Acculturation
Other Southeast Asians
Ethnoviolence
The Model-Minority Stereotype
Assimilation
Sociological Analysis
The Functionalist View
The Conflict View
The Interactionist View
Retrospect
Chapter 9: Middle Eastern and North African Americans
Sociohistorical Perspective
The Push–Pull Factors
Structural Conditions
Societal Reaction
Arab Americans
Social Organization
Residential Patterning
Social Indicators
Fighting Stereotypes and Group Blame
Lebanese and Syrian Americans
Ethnic Identity
Migration and Settlement
Culture Conflicts
Early Patterns
Upward Mobility
The Contemporary Scene
Egyptian Americans
A Growing Wave of Immigration
Settlement and Acculturation
Iraqi Americans
Homeland Influence
The Contemporary Scene
Palestinian Americans
Homeland Influence
The American Federation of Ramallah
Community Life
Iranian Americans
Israeli Americans
Push–Pull Factors
Settlement Patterns
Adjustment and Identity
Turkish Americans
Factors Against Immigration
Societal Attitudes
Settlement Patterns
Assimilation
Sociological Analysis
The Functionalist View
The Conflict View
The Interactionist View
Retrospect

Chapter 10: Black Americans
Sociohistorical Perspective
The Years of Slavery
Racism and Its Legacy
Institutionalized Racism
Immigration and Jim Crow
Effects of Jim Crow
The South
The North
The Ku Klux Klan
The Winds of Change
Desegregation: The First Phase
Desegregation: The Second Phase
Urban Unrest
The 1960s Riots
The 1980s Miami Riots
The 1992 Los Angeles Riot
The Bell Curve Debate
Early IQ Tests
IQ Test Performance by Other Groups
Language as Prejudice
Social Indicators of Black Progress
Education
Income
Occupation
Housing
Redlining
Residential Segregation
Race or Class?
The Black Middle Class
The Black Poor
The Racial Divide
African and Afro-Caribbean Immigrants
Afro-Caribbean Americans
The Haitians
The Jamaicans
African-born Americans
Cape Verdean Americans
Nigerian Americans
Assimilation
Sociological Analysis
The Functionalist View
The Conflict View
The Interactionist View
Retrospect

Chapter 11: Hispanic Americans
Sociohistorical Perspective
Structural Conditions
Cultural Differentiation
The Cosmic Race
Machismo
Dignidad
Racial Attitudes
Other Cultural Attributes
Current Patterns
Social Indicators of Hispanic Progress
Education
Income
Occupation
Mexican Americans
Recruiting Mexicans
Expulsion
Violence
Urban Life
Stereotyping
Chicano Power
Current Patterns
Puerto Rican Americans
Early Relations
The Push–Pull Factors
The Family
Religion
Puerto Rican Communities
Socioeconomic Characteristics
Cuban Americans
Migration
Ethnic Communities
The Contemporary Scene
Cultural Values
Caribbean, Central, and South Americans
Dominican Americans
Salvadoran Americans
Nicaraguan Americans
Colombian Americans
Assimilation
Education
Family
Sociological Analysis
The Functionalist View
The Conflict View
The Interactionist View
Retrospect

Part IV: Other Minorities

Chapter 12: Religious Minorities
Sociohistorical Perspective
Catholic Americans
Societal Hostility
Values and Practices
Religion
Education
The Contemporary Scene
Jewish Americans
Immigration Before 1880
Newcomers and Tension
Anti-Semitism
Upward Mobility
Social Interaction
Jewish Identity
Mormon Americans
The Early Years
Values and Practices
Family
Education
Religion
Economics
The Contemporary Scene
Muslim Americans
Values and Practices
Confronting Prejudice and Discrimination
Amish Americans
Values, Symbols, and Practices
Conflicts with Society
Rastafarian Americans
The Early Years in Jamaica
From Outcasts to Social Acceptance
Values, Symbols, and Practices
The Contemporary Scene
Santerían Americans
Values, Symbols, and Practices
Santería in the United States
Hindu Americans
Values, Symbols, and Practices
Hinduism in the United States
Religion and U.S. Society
Civil Religion
Current Controversies
Assimilation
Sociological analysis
The Functionalist View
The Conflict View
The Interactionist View
Retrospect

Chapter 13: Women as a Minority Group
Sociohistorical Perspective
Restrictions on Women
The Suffrage Movement
The Women's Liberation Movement
The Reality of Gender Differences
Biological Explanations
Socialization and Gender Roles
Childhood Socialization
Advertising
Immigrant and Minority Women
Vestiges of White Ethnic Orientations
Today's Minority Women
Commonalities
Social Indicators of Women's Status
Education
Employment
Income
Sexual Harassment
Complaints and Actions
Sexism and the Law
Sociological Analysis
The Functionalist View
The Conflict View
The Interactionist View
Retrospect

Chapter 14: Gays, People with Disabilities, and the Elderly
Sexual Orientation
Sociohistorical Perspective
Gay Genetics
Homosexuality in the United States
Stigma and Sanctions
Tolerance and Backlash
How Many Gays Are There?
Public Attitudes About Homosexuality
Current Issues
Hate Crimes
Same-Sex Marriages
Gay Parenting
People with Disabilities
Sociohistorical Perspective
Americans with Disabilities
Legislative Actions
Rehabilitation Act of 1973
Americans with Disabilities Act of 1990
Myths and Stereotypes
Current Issues
Old Age
Sociohistorical Perspective
The Graying of America
Growing Diversity of the Older Population
Demographic Factors
Values About Age
Myths and Stereotypes
Mental Capacities
Sexuality
Current Issues
Age Discrimination
Economic Security
Health Care
Immigrant Elderly
Sociological Analysis
The Functionalist View
Activity Theory
Disengagement Theory
The Conflict View
The Interactionist View
Retrospect

Part V: Contemporary Patterns and Issues

Chapter 15: The Ever-Changing U.S. Mosaic
Ethnic Consciousness
Country of Origin as a Factor
The Three-Generation Hypothesis
The Changing Face of Ethnicity
Transnationalism
Social Capital
Segmented Assimilation
Naturalization
Ethnicity as a Social Process
Migration Patterns
Symbolic Ethnicity
Current Ethnic Issues
Immigration Fears
Jobs
Wages
Costs and Contributions
Public-Opinion Polls
Unauthorized Immigrants
Language Retention
Bilingual Education
The Official English Movement
Multiculturalism
Diversity in the Future
Social Indicators of Change
Interethnic Marriages
Interracial Marriages
Racial Identity
Religion and Migration
Beyond Tomorrow