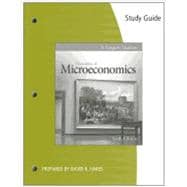 Includes 2-weeks free access to
step-by-step solutions for this book.
Step-by-Step solutions are actual worked out problems to the questions at the end of each chapter that help you understand your homework and study for your exams. Chegg and eCampus are providing you two weeks absolutely free. 81% of students said using Step-by-Step solutions prepared them for their exams.
Summary
David R. Hakes (University of Northern Iowa) has prepared a study guide that will enhance student success. Each chapter of the study guide includes learning objectives, a description of the chapter's context and purpose, a chapter review, key terms and definitions, advanced critical-thinking questions, and helpful hints for understanding difficult concepts. Students can develop their understanding of the material by doing the practice problems and answering the short-answer questions. They can then assess their mastery of the key concepts with the self-test, which includes true/false and multiple-choice questions.