Note: Supplemental materials are not guaranteed with Rental or Used book purchases.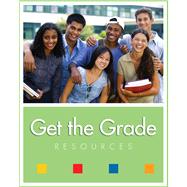 Summary
What better way to study for a test than with a Study Guide prepared by the author of the textbook? In the Study Guide for WEST'S BUSINESS LAW you will find chapter reviews and outlines, true-false questions, multiple choice questions, fill-in-the-blank questions, short essay problems and Issue Spotters (answers provided). It will be easy to succeed with this Study Guide.
Table of Contents
Preface
p. vii
The Legal Environment of Business
Introduction to Law and Legal Reasoning
p. 1
Courts and Alternative Dispute Resolution
p. 7
Court Procedures
p. 13
Constitutional Authority to Regulate Business
p. 21
Ethics and Business Decision Making
p. 29
Torts and Crimes
Intentional Torts
p. 37
Negligence and Strict Liability
p. 45
Intellectual Property
p. 51
Criminal Law and Cyber Crimes
p. 59
Contracts and E-Contracts
Nature and Terminology
p. 69
Agreement
p. 75
Consideration
p. 83
Capacity and Legality
p. 89
Genuineness of Assent
p. 97
The Statute of Frauds
p. 103
Third Party Rights
p. 109
Performance and Discharge
p. 115
Breach of Contract and Remedies
p. 121
E-Contracts
p. 127
Domestic and International Sales and Lease Contracts
The Formation of Sales and Lease Contracts
p. 135
Title, Risk, and Insurable Interest
p. 145
Performance and Breach of Sales and Lease Contracts
p. 153
Warranties and Product Liability
p. 163
Negotiable Instruments
The Function and Creation of Negotiable Instruments
p. 173
Transferability and Holder in Due Course
p. 179
Liability, Defenses, and Discharge
p. 187
Checks, the Banking System, and E-Money
p. 197
Creditors' Rights and Bankruptcy
Creditors' Rights and Remedies
p. 209
Secured Transactions
p. 217
Bankruptcy Law
p. 225
Agency and Employment
Agency Formation and Duties
p. 237
Liability to Third Parties and Termination
p. 243
Labor and Employment Law
p. 251
Employment Discrimination
p. 259
Business Organizations
Sole Proprietorships and Franchises
p. 269
Partnerships and Limited Liability Partnerships
p. 275
Limited Liability Companies and Special Business Forms
p. 285
Corporations-Formation and Financing
p. 291
Corporations-Directors, Officers, and Shareholders
p. 299
Corporations-Merger, Consolidation, and Termination
p. 307
Corporations-Securities Law and Corporate Governance
p. 313
Law for Small Businesses
p. 323
Government Regulation
Administrative Law
p. 333
Consumer Law
p. 341
Environmental Law
p. 349
Antitrust Law
p. 357
Property
Personal Property and Bailments
p. 367
Real Property and Landlord-Tenant Relationships
p. 377
Special Topics
Insurance
p. 387
Wills, Trusts, and Elder Law
p. 395
Professional Liability and Accountability
p. 403
International Law
p. 413
Business Law for the Uniform CPA Examination
p. 421
Answers
p. A-1
Table of Contents provided by Ingram. All Rights Reserved.