Note: Supplemental materials are not guaranteed with Rental or Used book purchases.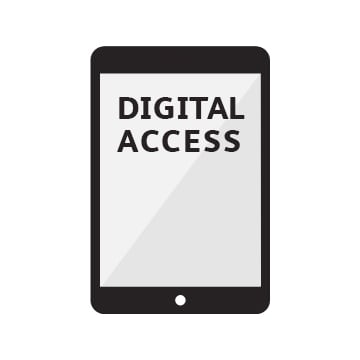 Training the Active Training Way : 8 Strategies to Spark Learning and Change
ISBN13:
9780787983475
by
Mel Silberman (Temple University)
This title is currently not available.
Summary
Training expert Mel Silberman is the father of the popular and effective active training method. In his landmark textbook, Active Training, he identified the specific characteristics of the active training method that results in deeper learning and improved retention. Now, Training the Active Training Way takes the next step by distilling the active training method into eight core strategies that trainers can use to craft interactive and engaging training, even for the most challenging training assignments such as technical skills training, and information-rich (and often dull) content.
Table of Contents
STRATEGY 1: ENGAGE YOUR PARTICIPANTS FROM THE START.

| | |
| --- | --- |
| | Tip 1: Give Participants Something to Do Before the Session Formally Begins. |

| | |
| --- | --- |
| | Tip 2: Structure the Initial Social Interactions Among Participants. |

| | |
| --- | --- |
| | Tip 3: Create Icebreakers That Focus Solely on Immediate Learning Involvement. |

| | |
| --- | --- |
| | Tip 4: Enlarge the Pool of Participation at the Very Beginning. |

STRATEGY 2: BE A BRAIN-FRIENDLY PRESENTER.

| | |
| --- | --- |
| | Tip 5: Build Brain Interest in What Is Being Presented. |

| | |
| --- | --- |
| | Tip 6: Help Your Participants' Brains to "Get It". |

| | |
| --- | --- |
| | Tip 7: Involve Participants Throughout Your Presentation. |

| | |
| --- | --- |
| | Tip 8: Help Participants "Save" the Presentation in Their Brains. |

STRATEGY 3: ENCOURAGE LIVELY AND FOCUSED DISCUSSION.

| | |
| --- | --- |
| | Tip 9: Engage Participants Before Plunging into the Discussion. |

| | |
| --- | --- |
| | Tip 10: State Effective Questions for Discussion. |

| | |
| --- | --- |
| | Tip 11: Improve the Quality of Discussion Through Participant Preparation. |

| | |
| --- | --- |
| | Tip 12: Alter the Discussion Format. |

| | |
| --- | --- |
| | Tip 13: Facilitate the Flow of Conversation. |

STRATEGY 4: URGE PARTICIPANTS TO ASK QUESTIONS.

| | |
| --- | --- |
| | Tip 14: Help Participants Get Started. |

| | |
| --- | --- |
| | Tip 15: Create the Need for Questions. |

| | |
| --- | --- |
| | Tip 16: Let Participants Know You Expect Questions. |

STRATEGY 5: LET YOUR PARTICIPANTS LEARN FROM EACH OTHER.

| | |
| --- | --- |
| | Tip 17: Choose How You Compose Learning Teams. |

| | |
| --- | --- |
| | Tip 18: Build Learning Teams Before Giving Them Work. |

| | |
| --- | --- |
| | Tip 19: Gradually Immerse Participants in Team Learning. |

| | |
| --- | --- |
| | Tip 20: Use a Variety of Team Learning Activities. |

| | |
| --- | --- |
| | Tip 21: Invite Participants to Teach Each Other. |

STRATEGY 6: ENHANCE LEARNING BY EXPERIENCING AND DOING.

| | |
| --- | --- |
| | Tip 22: Create Experiences That Simulate or Match Reality. |

| | |
| --- | --- |
| | Tip 23: Ask Participants to Reflect on the Experience. |

| | |
| --- | --- |
| | Tip 24: Avoid "Monkey See, Monkey Do". |

| | |
| --- | --- |
| | Tip 25: Use Role Play to Develop Verbal Skills. |

STRATEGY 7: BLEND IN TECHNOLOGY WISELY.

| | |
| --- | --- |
| | Tip 26: Transform Active Classroom Strategies into e-Learning. |

| | |
| --- | --- |
| | Tip 27: Use e-Learning to Supplement Classroom Learning. |

| | |
| --- | --- |
| | Tip 28: Use Classroom Sessions to Supplement e-Learning Activities. |

STRATEGY 8: MAKE THE END UNFORGETTABLE.

| | |
| --- | --- |
| | Tip 29: Get Participants to Review What's Been Learned. |

| | |
| --- | --- |
| | Tip 30: Ask Participants to Evaluate Their Accomplishments. |

| | |
| --- | --- |
| | Tip 31: Have Participants Plan for the Future. |

| | |
| --- | --- |
| | Tip 32: Let Participants Celebrate the End. |

FINAL ADVICE.

| | |
| --- | --- |
| | Pfeiffer Publications Guide. |