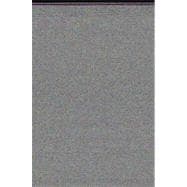 Truman and MacArthur : Policy, Politics, and the Hunger for Honor and Renown
by
Pearlman, Michael D.
List Price: $29.95

More New and Used
from Private Sellers
Summary
Truman and MacArthuroffers an objective and comprehensive account of the very public confrontation between President Harry S. Truman and General Douglas MacArthur over the military's role in the conduct of foreign policy. On November 19, 1950, with North Korea's army largely destroyed, Chinese forces crossed the Yalu River, routing the UN forces and forcing them on a long retreat. Hoping to strike a decisive blow, MacArthur pressed the Truman administration for authorization to attack Manchuria and deploy nuclear weapons in Korea. Truman refused, and MacArthur took his case to the press. In March, with the tide of battle turned, Truman notified MacArthur that he intended to initiate cease-fire talks. In an act of insubordination, MacArthur issued an ultimatum to China. On April 11, 1951, Truman relieved him of his command.Viewing these events through the eyes of the participants, this book explores partisan politics in Washington and the political power of military officers in an administration too weak to carry national policy on its own. It also discusses America's relations with European allies and its position toward Formosa (Taiwan), the root of the dispute between Truman and MacArthur.
Author Biography
Michael D. Pearlman was a professor of history at the United States Army Command and General Staff College, Fort Leavenworth.
Table of Contents
Acknowledgments
p. xiii
Introduction
p. xv
List of Abbreviations
p. xix
Truman and Macarthur, Before Korea
p. 1
Defense Policy on the Eve of the Korean War
p. 27
The War Against North Korea: From Commitment to the Pusan Perimeter
p. 56
The War Against North Korea: From Inchon to the Yalu River
p. 99
The War Against China: Winter 1950 to Spring 1951
p. 134
Truman Fires Macarthur
p. 169
Public Verdict and Consequences: Military and Political, Home and Abroad
p. 199
Ending the War Without Truman or Macarthur
p. 235
Truman and Macarthur: Summary, Conclusion, and Postscript
p. 268
Notes
p. 275
Selected Bibliography
p. 333
Index
p. 347
Table of Contents provided by Ingram. All Rights Reserved.