Note: Supplemental materials are not guaranteed with Rental or Used book purchases.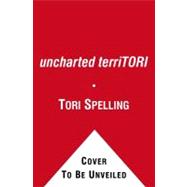 Summary
Welcome to Los Angeles, birthplace and residence of Tori Spelling.It's not every Hollywood starlet whose name greets you on a Virgin Airways flight into la-la land. But Tori Spelling has come to accept that her life is a spectacle. Her name is her brand, and business is booming. Too bad when your job is to be yourself, you can't exactly take a break.Tori finally has everything she thought she wanteda loving family and a successful careerbut trying to live a normal life in Hollywood is a little weird. With the irresistible wit, attitude, and humor that fans have come to love, theNew York Timesbestselling author ofsTORI tellingandMommywoodis back with more hilarious, heartwarming, and candid stories of juggling work, marriage, motherhood, and reality television cameras.Tori comes clean about doing her time on jury duty, stalking herself on Twitter, discovering her former90210castmates' "I Hate Tori" club, contracting swine flu, and contacting Farrah Fawcett from the dead. Like many mothers, she struggles to find balance (Stars, they're just like us!)only most women don't have to battle it out with paparazzi at the grocery store. She talks openly about the darker side of life in the spotlight: media scrutiny over her weight and her marriage to Dean McDermott, her controversial relationship with Dean's ex-wife, and her unfolding reconciliation with her mother.Having it all isn't always easyespecially when you're a perfectionistbut with the help of her unconventional family and friends, an underwear-clad spiritual cleansing or two, and faith in herself, she's learning to find her happy ending. Because when you're Tori Spelling, every day bringsuncharted terriTORI.***Just when you thought sTORI time was over, the beloved Hollywood starlet has so much more to say. ***"My life has changed dramatically in the past several years. I married Dean; we moved several times; we had two children; we created a show that has gone into its fifth season on the air. I have love. I have a family. I have a home. I have work. It's all I ever wished for. But trying to be a perfect wife, mother, and mini-mogul has its challenges, especially if, like me, you want to be perfect at all of them at the same time." fromuncharted terriTORI
Author Biography
Tori Spelling is an actress whose career spans theater, television, and film. She's received critical praise for her work in such independent films as Trick and The House of Yes. She and her husband Dean McDermott are the stars and executive producers of Oxygen's hit reality series Tori & Dean: Home Sweet Hollywood. The #1 New York Times bestselling author of sTORI telling and Mommywood, she lives with her family in Los Angeles.
Table of Contents
Introduction: Welcome to Los Angeles
p. 1
Summer at 30,000 Feet
p. 7
Malibu Tori
p. 25
The Haunting in Maui
p. 38
Baby Steps
p. 49
Make New Friends but Keep the Old
p. 59
In Sickness and in Health
p. 70
Just Tori
p. 80
Lost and Found
p. 98
An Imperfect Marriage
p. 113
Liam's Word
p. 125
The Wootle's on Fire
p. 134
Have Yourself a Merry Little Reconciliation
p. 151
The Start of Something
p. 177
The Metamorphosis Begins
p. 181
Why, Murray, Why?
p. 191
Afterword
p. 205
Acknowledgments
p. 209
Table of Contents provided by Ingram. All Rights Reserved.
Excerpts
INTRODUCTION:
Welcome to Los Angeles
A few weeks ago my friend Jacob was flying Virgin American from New York to L.A. As the plane began its final descent into LAX, the cute and obviously gay lead flight attendant made an announcement to the cabin. He said, "Welcome to Los Angeles, birthplace and residence of Tori Spelling." When my friend reported this story to me via email, I thought it was hilarious, but I also didn't know exactly what to make of it. I was born in L.A. Fact. I still live here. Fact. But on what grounds is that of common interest to an airplane full of diverse travelers? Is it a compliment? Is it a joke? A little of both? Of all the famous people, of all the actors, of all the tabloid darlings, of all the gay icons (if I can call myself that), why me?
But as someone who produces and stars in a show that follows my daily life for the entertainment of millions of people (holy crap!), I can't spend too long on questions like that. After 90210and so many TV movies, my career had slowed, and recently, in my reality show, it has found new life. The name Tori Spelling draws viewers, and it sells magazines, books, a jewelry line, a children's clothing line. And my name also, apparently, occasionally welcomes certain unsuspecting travelers as they arrive in Los Angeles. So it goes. I've come to accept that the small moments of my life, my relationship, my family, my business ventures—usually in edited, broadcast form—are a spectacle. My life is a show. My self is my business. My name is my brand. It's a weird way to live, and maybe I'll never get used to it, but at the same time business is booming.
My life has changed dramatically in the past several years. I married Dean; we moved several times; we had two children; we created a show that has gone into its fifth season on the air. I have love. I have a family. I have a home. I have work. It's all I ever wished for. But trying to be a perfect wife, mother, and mini mogul has its challenges, especially if, like me, you want to be perfect at all of them at the same time.
Turns out I'm officially a workaholic. I think I've always been a bit more driven than anybody realized, myself included. I have ideas. I want to try new things. I see business opportunities. The difference is that before Tori & Dean was a success, nobody ever cared what harebrained scheme I was dreaming up. Nobody expected anything of me. Nobody took me seriously. Nobody would have wanted to partner with me. I didn't have the means to make any of it come to pass. Now I have the power. Now there's no excuse not to act on a big idea. Now I can back it up. I have a show. I have two successful lines. I have two bestselling books. I own a well-known brand. (You know, Tori Spelling. Who'd a thunk it?)
I was poised to be a workaholic. In the seven years between 90210 and Tori & Dean, my acting work came and went. Being an underemployed actor as I was puts the fear in you. I am nobody. I'll never work again. If I can just get a break I'll make the most of it, I swear. I developed a strike-while-the-iron's-hot mentality. I don't want to miss a single opportunity.
I'm finally in a position where ideas that I have can actually blossom into businesses. When I shop for new bedding, I can't help thinking, Maybe I could do a line of Hollywood Regency–inspired shams. I spend a day doing crafts with the kids and start fantasizing about developing a kids' crafts show or magazine sharing the joys of homemade play dough and pipe cleaner animals. I cook dinner and envision a recipe book with my nanny's special shepherd's pie. I hobble out of an event, barefoot, with four-inch heels in hand, and fantasize about Tori Spelling–branded disposable micro flip-flops. (Somebody please run with that.)
I want to do a show with Dean where we put together dream weddings on a budget: it's on! There's an opportunity for me to do the talk show I've always dreamed of? So what if it's all day, every day, forty-four weeks a year, I want to do it! My agent's worried I'm going to drop dead. Can we clone me? I wonder. Nah, the clone wouldn't do it right. Yeah, I got the whole workaholic package, which means I'm so completely incapable of delegating that I couldn't even delegate to my own clone. People talk all the time about leaving work behind at the end of the day, about how important it is to draw a dividing line between your job and your life. But my job is to be Tori Spelling. I can't exactly take a break.
In some ways I feel like I'm turning into my father. Dad was a workaholic. He was productive, work was lucrative, but it never stopped. When I was little I hardly noticed. I thought every father came home long after dinner and baths were over, just in time to kiss his children good night.
Even late in his career, my father never stopped caring about every detail of every show. On weekends he would come home with a briefcase full of scripts. We'd go out to the pool together, I'd click open the briefcase, and we'd sit next to each other reading. He dog-eared the pages where he had notes, just as I now do with scripts. By the time he was finished with a script, every single page would be folded over and every line of the script would be rewritten. When we first started 90210 he even brought home Polaroids of the wardrobe options for Brenda and Brandon. He couldn't delegate either.
Ultimately I feel like my father died because he could no longer work. When he stopped working he went quickly downhill. There was no adjusting to a new focus and pace at that age. He didn't know how to just be.
Twitter—the way I use Twitter, is a perfect example of how it never stops, how I never stop. Sometimes Dean is sleeping next to me in bed while I tweet until one a.m. I tweet what I've prepared for the kids' holiday parties at school. I post what movie I watched that night. I check to see how many followers I have. I check to see how many followers Brooke Burke and Denise Richards have (they're in the big leagues, each with over a million followers). I'm obsessed with how many followers I have and what makes them decide to follow me or to stop following me. If I talk about cute things the kids are doing, my followers drop off. If I retweet news items, people sign on. If I don't tweet for a day, I gain a hundred followers. When I posted that I watched Paranormal Activity, I gained fifty-six followers. Why, why, why?
I tell myself I'm doing it for the fans and for my business; I'm building my brand. And I do use Twitter that way. For Little Maven, my kids' clothing line, I went on Twitter to do a model search. People posted photos of their children to Twitter, and I selected models for our look book—a catalogue for retail buyers—and website. My "followers" know that it's me looking at the pictures. I'm the one who's picking their kids. They know that I'm not doing a celebrity endorsement, that I'm actually at the helm of my business. And they also know that I'm the one who's dropping my kids off at school. Because I tweet about it afterwards. It's kind of like I'm stalking myself, but it doesn't feel creepy. It makes me feel connected to people. If I'm going to be a brand, it's nice to feel like people really know me. But I also see how my obsessive twittering can be unhealthy. Nothing is private, nothing is sacred. Dean is asleep next to me, and I should be sleeping too. I'm more stressed than I've ever been in my life.
I haven't found a good balance, and (when he's awake) it doesn't sit well with Dean. A couple of nights ago Dean came into the kitchen and told me he'd run a bubble bath for me—an overt effort to get me to relax. Liam and Stella were running around the kitchen, waiting for me to make them dinner. Dean said, "Don't worry, I've got it." Dean is perfectly capable of making dinner for the kids. Nonetheless, I started pulling out the broccoli, rice, and hot dogs. Just to get him started. Dean stood there staring at me. "What are you doing?" he said, "I just said I've got it." But I couldn't stop myself.
I'm not just controlling when it comes to the kids. I came into the kitchen the other night to find Dean, who is self-sufficient in all things, eating a dinner he'd made for himself. When I saw him sitting there, alone at the table, I felt deflated. "I was going to do that for you," I told him. I wanted to make dinner for him. I wanted us to eat together even if I got home too late. I want to be able to do everything. Then I'm resentful of having to do everything. And that's how it all implodes.
Maybe this is what happens when you finally find success in a career that you love. Maybe it's a side effect of having children. Maybe it's my childhood coming back to haunt me. Whatever it is, it's taking a toll on me, on my health, and on my family. I'm exhausted, if not sick, half the time. The rest of the time my marriage, my family, and my job together are my dream come true. But those two sides of my life—exhausted and elated—are constantly vying for Tori dominance (not quite as critical as world dominance but try telling that to my immune system). The struggle plays out in Malibu and Maui, on a tour of local L.A. hospitals and across the country in an RV. Somehow in realizing my dreams I've lost my ability to just be. My reality is my job, and that means that my work and my life are completely woven together. It all happened so quickly that I haven't begun to establish any boundaries. My life is all out of balance, which has turned out to be a biggie. I got everything I thought I wanted … and it practically destroyed me. I need to make a change. I don't know how and when I'll do it, but that search is the challenge and the journey.
© 2010 Tori Spelling