Note: Supplemental materials are not guaranteed with Rental or Used book purchases.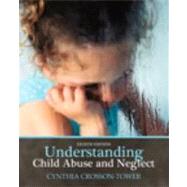 Questions About This Book?
What version or edition is this?
This is the 8th edition with a publication date of 11/17/2009.
What is included with this book?
The Used copy of this book is not guaranteed to include any supplemental materials. Typically, only the book itself is included.
Customer Reviews
Great text!
May 17, 2011
by





This is an excellent read for students and people who are just interested in the dynamics of the field of child abuse. The author puts forth much valuable information which is clearly well researched. It's very thoughtful, full of experience and expertise in all aspects of the subject matter. The seller shipped an as described textbook quite quickly, just in time for my class to start too. Very happy with seller, as well as dealing with ecampus purchases.

Flag Review
---
Understanding Child Abuse and Neglect

:
stars based on
1
user reviews.
Summary
This best-selling text offers a comprehensive look at child maltreatment and incorporates history, case vignettes, and the author's own experience as a child protection worker.
The author covers the history of child welfare, and neglect. In addition, Understanding Child Abuse and Neglect explains case management procedures and focuses on how various professionals become involved in the child protection process and how treatment is undertaken. The text concludes with an overview of functional and dysfunctional families, and contrasts healthy child development with development hampered by abuse sion of prevention and a consideration of the future.
This book is a thorough survey of the area of child abuse and neglect, written by a former protection worker who also teaches extensively in this field. It is "reader friendly" and covers all aspects of child abuse, including physical and sexual abuse and emotional maltreatment.
"I found the Crosson-Tower text to be superior in both breadth and depth of the topics covered. Combined with the positive responses I have received from my students I would not consider using any other text."- William M. McGuigan, Pennsylvania State University
Table of Contents
Preface
Assessing Websites
Chapter 1 The Maltreatment of Children from a Historical Perspective

Children as Property

Issues of Life and Death
Issues of Dependence
Issues of Discipline

Child Labor
Sexual Values, Attitudes, and Exploitation


Early History
The Nineteenth Century
The Twentieth Century

The Incest Taboo


History
Reasons for Taboo
Legal and Social Prohibition

Recent History of Helping the Abused and Neglected Child


Further Efforts on Behalf of Children
Professional Awareness and Response to the Movement to Protect Children and Families

Child Protection Today


Current Framework
The Role of Child Protective Services
Child Rearing, Maltreatment, and Public Opinion

Summary
Review Questions
Endnotes
Web Exploration
References

Chapter 2 The Family: Roles, Responsibilities, and Rights

The Definition and Function of the Family
The Family as a System


Subsystems and Boundaries
Roles
Communication
Bonding and Attachment
Rituals

Minority Family Systems


African American Families
Hispanic American Families
Asian and Pacific Island Families
Native American Families

Family Problems and Dysfunction
The Family and Child Maltreatment


Parents' Rights
Children's Rights

Impact on the Child Protection Movement

Summary
Review Questions
Web Exploration
References
Chapter 3 Maltreatment and the Developing Child

Developmental Stages


Pregnancy and Birth

Birth to One Year
One to Four Years
Four to Eight Years
Eight to Twelve Years
Adolescence

Development, Maltreatment and Resiliency





Summary
Review Questions
Web Exploration
References
Chapter 4 The Neglect of Children

The Neglect of the Concept of Neglect
Definition and Measurement of Neglect
Causes of Neglect


Economic Causes
Ecological Causes
Societal Causes
Individual Causes

Problems in Intervention
Neglected Children


Symptoms and Effects of Neglect

Neglectful Parents

Efforts to Explain the Behavior of Neglectful Parents
Substance-Abusing Families
Domestic Violence and Neglect
Plight of the Parent and the Social Worker

Summary
Review Questions
Web Exploration
References

Chapter 5 The Physical Abuse of Children

Causes of Physical Abuse


Interactional Variables
Environmental/Life Stress Variables
Social/Cultural/Economic Variables

Risk Assessment and Physical Abuse


Child Risk Factors
Parental Risk Factors
Family System Risk Factors

Symptoms of Physical Abuse


Physical Symptoms
Behavioral Indications of Abuse

Abusive Parents


Parents' Unlearned Tasks from Childhood
Munchausen Syndrome by Proxy
Abusive Parents and Adolescents

Domestic Violence and Other Abuse within the Family


Domestic Violence
Abuse by Siblings

Summary
Review Questions
Endnote
Web Exploration
References

Chapter 6 The Sexual Abuse of Children

Two Groups' Approaches to Child Sexual Abuse


Child Protection Movement
Feminist Movement

Definition of Child Sexual Abuse
Types of Sexual Abuse


Intrafamilial Abuse
Extrafamilial Abuse

The Progression of Sexual Abuse

Engagement Phases
Sexual Interaction and Secrecy Phases
Disclosure Phase
Suppression Phase

Incidence of Sexual Abuse

Studies of Abuse
Influence of Reporting on Statistics
False Allegations Movement

Profile of the Abused Child


Children at Risk
Female Victims
Male Victims

Degree of Trauma
Profile of the Perpetrator


Multifactor Theories
Single-Factor Theories
Process Models

Who Become Perpetrators?


Female Abusers
Juvenile Sexual Offenders

Summary
Review Questions
Web Exploration
References
Chapter 7 Incest: Familial Abuse

Incest as a Problem Today
Societal Contributions to Incest
Father-Daughter Incest


Family Patterns
Profiles of the Family

Father-Son Incest


Family Dynamics
Effects of Father-Son Incest

Mother-Daughter Incest


Family Dynamics
Effects of Mother-Daughter Incest

Mother-Son Incest


Family Dynamics
Effects of Mother-Son Incest

Brother-Sister Incest


Family Dynamics
Effects of Brother-Sister Incest

Homosexual Sibling Incest
Incest with Uncles, Grandfathers, and Cousins
Why Incest Stops





Summary
Review Questions
Web Exploration
References

Chapter 8 Extrafamilial Sexual Abuse, Misuse, and Exploitation

Dynamics and Characteristics of Sexual Abuse outside the Family


Pedophilia

Pederasty

Sexual Abuse by Clergy


Motivation of Perpetrators
Crisis in the Catholic Church
Impact on Victims
Addressing Clerical Perpetrators

Sexual Abuse in Day-Care Settings


Types of Day-Care Abuse
Reactions and Resulting Changes

Sex Rings


Child Pornography, Sexual Deviance and the Internet
Child Pornography


Possessors of Child Pornography

Children at Risk

Child Prostitution


Profiles of Prostitutes

Missing Children





Summary

Endnote
Review Questions
Web Exploration
References

Chapter 9 Psychological Maltreatment of Children

Psychological Maltreatment Defined
The Roots of Psychological Maltreatment
Characteristics of the Psychologically Maltreated Child
Family Dynamics


Difficulty in Detecting and Treating Psychological Abuse

Ritualistic Abuse

Summary
Review Questions
Web Exploration
References

Chapter 10 Intervention: Reporting and Investigation

Culturally Sensitive Intervention
The Intervention Process


Reporting

Investigating and Validating
Home Visiting

Assessing Risk and Protective Factors


Children
Caregivers
Perpetrators
Incidence and Environment

Assessing Causes and Services
Handling Emergencies
Assessment Interviewing


Interviewing Adults
Interviewing Children

Summary
Review Questions
Web Exploration
References

Chapter 11 Intervention: Case Management and Roles of Other Professionals

Case Management Considerations


Family Reactions
Custody of the Children

Other Professionals Involved in the Intervention Process

The Medical Team

The Legal Team
The Educational Team
The Mental Health Team
The Community
Clergy and Church Staff
Toward a Total Team Approach
Summary
Review Questions
Web Exploration
References

Chapter 12 The Legal Response to Child Abuse and Neglect

The Legal Rights of Parents and Children
Types of Court Intervention


Juvenile Court
Advantages and Disadvantages of Juvenile Court
Criminal Court
The Impact of Court on Children

Sex Offender Registration
The Media and the Court





Summary
Review Questions

Endnote
Web Exploration
References
Chapter 13 Treatment: Physical Abuse and Neglect

Preparing to Provide Treatment
Providing Treatment


Client Resistance
Client Response
Eligibility Criteria

Limited Community Resources
Treatment Methods
Who Provides Treatment?
Phases

Family-Centered Services


Shared Family Care

Treatment of Physically Abusive Families


Treatment of the Abused Child

Treatment of the Parents

Improving Parent-Child Relationships
Treatment of the Siblings

Treatment of Neglectful Families

Equilibrium Maintenance

Disequilibrium Techniques

Summary

Review Questions

Web Exploration

References

Chapter 14 Treatment: Sexual Abuse

Issues Surrounding Treatment

Assumptions about the Treatment of the Sexually Abusive Family

Treatment Models


Child Sexual Abuse Treatment Programs

Treatment Methods


Issues Addressed in Family Treatment
Phases of Treatment

Treatment of Specific Family Members


The Child and Adolescent

The Mother or Nonabusing Parent
The Perpetrator

Treatment of Juvenile Offenders
Preservation of Incestuous Families
Parents of Children Abused Outside the Home

Summary

Review Questions

Web Exploration

References

Chapter 15 Foster Care as a Therapeutic Tool

Problems with Foster Care
Alternatives to Foster Care
Therapeutic Potential in Foster Care
The Role and Importance of the Natural Parents
The Role of Foster Parents
Other Placement for Abused or Neglected Children


Residential Treatment
Adoptive Placement


Summary
Review Questions
Web Exploration
References

Chapter 16 The Social Worker and the System

A Day in the Life of a Protective Worker
The Role of a Protective Social Worker


Qualifications and Skills
Personal Traits
Responsibilities
Frustrations and Pressures

Does the System Work?

Looking toward the Future

Surviving in an Imperfect System
Developing Cultural Awareness and Competence

Summary
Review Questions
Web Exploration
References

Chapter 17 Adults Abused as Children

Society's Misconceptions


Myth #1
Myth #2
Myth #3

Reasons for Adults' Disclosure


Relationships
Pressures of Adulthood
Loss, Depression, or Trauma

Residual Effects of Child Abuse and Neglect

Effects from the Neglecting Family

Trust
Anger
Relational Imbalances
Low Self-Esteem
Impaired Social Skills
Substance Abuse
Physical Problems

Effects from the Physically Abusing Family


Trust
Anger

Relational Imbalances
Low Self-Esteem

Coping Skills

Long-Term Effects of Domestic Violence
Effects from a Sexually Abusing Family


Betrayal

Traumatic Sexualization

Stigmatization and Self-Esteem
Powerlessness
Anger
Relational Imbalances
Multiple Victimization

Effects from Extrafamilial Abuse
A Word about Resiliency

Treatment of Adults Who Were Abused as Children

Repressed Memories
Individual Therapy

Group Therapy

Self-Help Groups
Writers' Groups
Legal Actions

Therapist's Responses to Working with Survivors





Summary

Review Questions

Web Exploration
References
Chapter 18 Prevention

Child Empowerment Models


Prevention Efforts in Schools
Life Skills Training
Preparation for Parenthood
Self-Protection Training
Educational Services for the Community
Help for At-Risk Families

Parent Education Models


Evaluating Home Visitation Programs
Parent/Child Screening and Prevention
Cuturally Sensitive Prevention

Prevention Efforts by Professionals
Prevention Efforts within the Community and Nationally





Summary
Review Questions
Web Exploration
References

Chapter 19 Toward a Better Tomorrow

Society, Change, and Child Protection


Rethinking Child Protection

Creating a Unified Response
Looking within, between, and beyond Agencies

Changes in Society

Reversing the Trend toward Socially Impoverished Families
Supporting Parenting

Realigning Societal Values

What will the Future Hold?
Research Needs





Summary
Review Questions
Web Exploration
References