Note: Supplemental materials are not guaranteed with Rental or Used book purchases.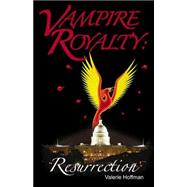 Summary
Andrew Gabriel was awakened from his catatonic slumber by the fragrance of love's passion lost long ago. Andrew's diabolical half brother, Craven Maxwell, politically manipulates his way into the White House. It is Andrew's fear that this most evil and cunning predator, may gain access to the highest authority, using his position to dominate America and eventually, the world. Andrew's odyssey into the world of politics, forgotten and renewed love and passion is hindered by Craven's thirst for power and sadistic scheme to revive his hidden and dark practices. Both Andrew and Craven are what legend refers to as Vampires. Both Andrew and Craven come from the same unholy disposition, the place that allows them to function for hundreds of years, maintaining the illusion of assimilating into humanity while walking a fine line between their need for life sustaining nutrients and their suppliers. Andrew is compelled to purify his people while protecting his race and humanity from the corruption of Craven's absolute supremacy. Andrew is the only one with the power to put an end to Craven's depraved schemes. Craven, however, has no compunction about using Andrew's one vulnerability against him-his new found love.
Author Biography
Despite going blind due to retinal detachments at the age of nineteen, Valerie Hoffman pursued her education and attained her doctorate in 1977. As a psychotherapist, she currently has a thriving private practice with two offices. Dr. Hoffman is the vice president of the National Board of Forensic Evaluators, a division of Hoffman Institute in Daytona Beach, Florida. She has served on the board of directors of the Center for the Visually Impaired since 2003.