2415 Palumbo Drive
Lexington, KY 40509
(859) 514-5212
Hours:
Monday - Friday: 9:00 am - 5:00 pm
Saturday - Sunday: Closed

Tyler Terveer,
Manager
"Welcome to eCampus.com Warehouse Bookstore. The Warehouse Bookstore provides students with their entire textbook and apparel needs, at the LOWEST prices in town! We buy books back EVERYDAY and beat competitor prices. Stop by and rent textbooks or just look around at the affordable apparel. Come on in, we would love to see you!"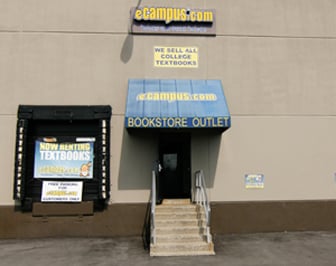 Other stores may have a "price matching" policy, but not eCampus.com Warehouse Bookstore. We don't need one because we simply have the lowest price! We also honor competitor coupons! Stop in and see us today to find out how much we can save you.