Note: Supplemental materials are not guaranteed with Rental or Used book purchases.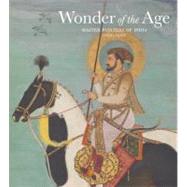 Related Products
Summary
Traditionally, Indian paintings have been classified according to regional styles or dynastic periods, with an emphasis on subject matter and narrative content. This fascinating publication counters the long-held view of the anonymity of Indian art, emphasizing the combined tools of connoisseurship and inscription evidence to reveal the identities of individual artists and their oeuvres through an analysis of style. Enchanting color illustrations highlight over one hundred works spanning eight centuries. The introduction outlines the origins of early Indian painting in the first millennium, which set the scene for the development of the art of the book. The chapters that follow examine manuscript painting as it developed from palm leaf to paper; the Sultanate and North Indian Hindu tradition; the Mughal school under the patronage of emperors; Akbar, Jahangir, and Shah Jahan; the renaissance of the Hindu courts from 1650 to 1730; the later styles of the Punjab Hill and Rajasthani courts; Company School painting; and the coming of photography. Each chapter features a summary of the period and biographical essays of specific artists followed by a selection of their works. The forty most eminent painters chosen are among the greatest in the history of Indian painting. Each could lay claim to the honorific bestowed by emperors on their favorite painters: Nadirai-i-zaman, "the wonder of the age."
Author Biography
John Guy is curator of South and Southeast Asian Art, Department of Asian Art, The Metropolitan Museum of Art. Jorrit Britschgi is curator of Indian Painting, Museum Rietberg Zürich.