Note: Supplemental materials are not guaranteed with Rental or Used book purchases.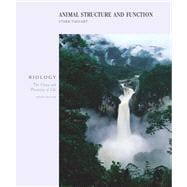 Questions About This Book?
What version or edition is this?
This is the edition with a publication date of 1/8/2003.
What is included with this book?
The New copy of this book will include any supplemental materials advertised. Please check the title of the book to determine if it should include any CDs, lab manuals, study guides, etc.
Summary
Now you have many options to create the ideal text for your course. Select the chapters you prefer from Biology: The Unity and Diversity of Life, Tenth Edition, and let Thomson Custom Publishing bind the full-color text that is just right for you and your students.
Table of Contents
| | |
| --- | --- |
| | PRINCIPLES OF ANATOMY AND PHYSIOLOGY |

| | |
| --- | --- |
| | How Plants and Animals Work |

| | |
| --- | --- |
| | On High-Flying Geese and Edelweiss |

488
(2)

| | |
| --- | --- |
| | Levels of Structural Organization |

490
(2)

| | |
| --- | --- |
| | From Cells to Multicelled Organisms |

490
(1)

| | |
| --- | --- |
| | Growth Versus Development |

490
(1)

| | |
| --- | --- |
| | Structural Organization Has a History |

490
(1)

| | |
| --- | --- |
| | The Body's Internal Environment |

491
(1)

| | |
| --- | --- |
| | How Do Parts Contribute to the Whole? |

491
(1)

| | |
| --- | --- |
| | Connections: The Nature of Adaptation |

492
(2)
492
(1)
492
(1)

| | |
| --- | --- |
| | No Polar Bears in the Desert |

492
(1)
493
(1)

| | |
| --- | --- |
| | Mechanisms of Homeostasis in Animals |

494
(2)
494
(1)
495
(1)

| | |
| --- | --- |
| | Does the Concept of Homeostasis Apply to Plants? |

496
(2)
496
(1)

| | |
| --- | --- |
| | Sand, Wind, and the Yellow Bush Lupine |

497
(1)

| | |
| --- | --- |
| | About Rhythmic Leaf Folding |

497
(1)

| | |
| --- | --- |
| | Communication Among Cells, Tissues, and Organs |

498
(2)

| | |
| --- | --- |
| | Signal Reception, Transduction, and Response |

498
(1)

| | |
| --- | --- |
| | Communication in the Plant Body |

498
(1)

| | |
| --- | --- |
| | Communication in the Animal Body |

499
(1)

| | |
| --- | --- |
| | Connections: Recurring Challenges to Survival |

500
(68)

| | |
| --- | --- |
| | Constraints on Gas Exchange |

500
(1)

| | |
| --- | --- |
| | Requirements for Internal Transport |

500
(1)

| | |
| --- | --- |
| | Maintaining a Solute-Water Balance |

501
(1)

| | |
| --- | --- |
| | Requirements for Integration and Control |

501
(1)

| | |
| --- | --- |
| | On Variations in Resources and Threats |

501
(65)

| | |
| --- | --- |
| | VI ANIMAL STRUCTURE AND FUNCTION |

| | |
| --- | --- |
| | Animal Tissues and Organ Systems |

| | |
| --- | --- |
| | Meerkats, Humans, It's All the Same |

566
(2)
568
(2)
568
(1)
568
(1)

| | |
| --- | --- |
| | Glandular Epithelium and Glands |

569
(1)
570
(2)
570
(1)

| | |
| --- | --- |
| | Specialized Connective Tissues |

570
(2)
572
(1)
573
(1)

| | |
| --- | --- |
| | Focus on Science: Frontiers in Tissue Research |

573
(1)
574
(6)

| | |
| --- | --- |
| | Overview of Major Organ Systems |

574
(1)

| | |
| --- | --- |
| | Tissue and Organ Formation |

575
(3)

| | |
| --- | --- |
| | Integration and Control: Nervous Systems |

578
(2)

| | |
| --- | --- |
| | Neurons---The Communication Specialists |

580
(2)

| | |
| --- | --- |
| | Functional Zones of a Neuron |

580
(1)

| | |
| --- | --- |
| | What Is a ``Resting'' Neuron? |

580
(1)

| | |
| --- | --- |
| | Gradients Required for Action Potentials |

580
(2)

| | |
| --- | --- |
| | How Are Action Potentials Triggered and Propagated? |

582
(2)
582
(1)
582
(1)

| | |
| --- | --- |
| | The Direction of Propagation |

583
(1)
584
(2)
584
(1)
585
(1)

| | |
| --- | --- |
| | How Is Neurotransmitter Removed From the Synaptic Cleft? |

585
(1)

| | |
| --- | --- |
| | Paths of Information Flow |

586
(2)

| | |
| --- | --- |
| | Blocks and Cables of Neurons |

586
(1)
586
(2)

| | |
| --- | --- |
| | Invertebrate Nervous Systems |

588
(2)
588
(1)

| | |
| --- | --- |
| | On the Importance of Having a Head |

588
(2)

| | |
| --- | --- |
| | Vertebrate Nervous Systems---An Overview |

590
(2)

| | |
| --- | --- |
| | Evolution of the Spinal Cord and Brain |

590
(1)

| | |
| --- | --- |
| | The System's Functional Divisions |

590
(2)

| | |
| --- | --- |
| | What Are the Major Expressways? |

592
(2)

| | |
| --- | --- |
| | Peripheral Nervous System |

592
(1)

| | |
| --- | --- |
| | Somatic and Autonomic Subdivisions |

592
(1)

| | |
| --- | --- |
| | Parasympathetic and Sympathetic Nerves |

592
(1)
593
(1)
594
(2)
594
(1)
594
(1)

| | |
| --- | --- |
| | Evolution of the Forebrain |

594
(1)
595
(1)

| | |
| --- | --- |
| | Protection at the Blood-Brain Barrier |

595
(1)
596
(2)

| | |
| --- | --- |
| | Functional Divisions of the Cerebral Cortex |

596
(1)

| | |
| --- | --- |
| | Connections With the Limbic System |

597
(1)

| | |
| --- | --- |
| | Focus on Science: Sperry's Split-Brain Experiments |

598
(1)

| | |
| --- | --- |
| | How Are Memories Tucked Away? |

599
(1)

| | |
| --- | --- |
| | Connections: Reflections on the Not-Quite-Complete Teen Brain |

600
(2)

| | |
| --- | --- |
| | Focus on Health: Drugging the Brain |

602
(6)

| | |
| --- | --- |
| | Different Strokes for Different Folks |

606
(2)

| | |
| --- | --- |
| | Overview of Sensory Pathways |

608
(2)
610
(2)

| | |
| --- | --- |
| | Receptors Near the Body Surface |

610
(1)
610
(1)
610
(1)
611
(1)
612
(1)
613
(1)
614
(2)
614
(1)

| | |
| --- | --- |
| | Evolution of the Vertebrate Ear |

614
(2)
616
(2)

| | |
| --- | --- |
| | What Are the Requirements for Vision? |

616
(1)

| | |
| --- | --- |
| | A Sampling of Invertebrate Eyes |

616
(2)

| | |
| --- | --- |
| | Structure and Function of Vertebrate Eyes |

618
(2)
618
(1)
619
(1)

| | |
| --- | --- |
| | Case Study---From Signaling to Visual Perception |

620
(2)

| | |
| --- | --- |
| | How Is the Retina Organized? |

620
(1)

| | |
| --- | --- |
| | Neuronal Responses to Light |

620
(2)

| | |
| --- | --- |
| | Focus on Health: Disorders of the Human Eye |

622
(6)

| | |
| --- | --- |
| | Integration and Control: Endocrine Systems |

626
(2)
628
(2)

| | |
| --- | --- |
| | Hormones and Other Signaling Molecules |

628
(1)

| | |
| --- | --- |
| | Discovery of Hormones and Their Sources |

628
(2)
630
(2)

| | |
| --- | --- |
| | The Nature of Hormonal Action |

630
(1)

| | |
| --- | --- |
| | Characteristics of Steroid Hormones |

630
(1)

| | |
| --- | --- |
| | Characteristics of Peptide Hormones |

631
(1)

| | |
| --- | --- |
| | The Hypothalamus and Pituitary Gland |

632
(2)

| | |
| --- | --- |
| | Posterior Lobe Secretions |

632
(1)
632
(2)

| | |
| --- | --- |
| | Focus on Health: Abnormal Pituitary Outputs |

634
(1)

| | |
| --- | --- |
| | Sources and Effects of Other Hormones |

635
(1)

| | |
| --- | --- |
| | Feedback Control of Hormonal Secretions |

636
(2)

| | |
| --- | --- |
| | Negative Feedback From the Adrenal Cortex |

636
(1)

| | |
| --- | --- |
| | Local Feedback in the Adrenal Medulla |

636
(1)

| | |
| --- | --- |
| | Cases of Skewed Feedback From the Thyroid |

636
(1)

| | |
| --- | --- |
| | Feedback Control of the Gonads |

637
(1)

| | |
| --- | --- |
| | Direct Responses to Chemical Changes |

638
(2)

| | |
| --- | --- |
| | Secretions from Parathyroid Glands |

638
(1)

| | |
| --- | --- |
| | Effects of Local Signaling Molecules |

638
(1)

| | |
| --- | --- |
| | Secretions from Pancreatic Islets |

638
(2)

| | |
| --- | --- |
| | Hormones and the External Environment |

640
(6)

| | |
| --- | --- |
| | Daylength and the Pineal Gland |

640
(1)

| | |
| --- | --- |
| | Thyroid Function and Frog Habitats |

640
(1)

| | |
| --- | --- |
| | Comparative Look at a Few Invertebrates |

641
(3)

| | |
| --- | --- |
| | Protection, Support, and Movement |

| | |
| --- | --- |
| | Of Men, Women, and Polar Huskies |

644
(2)

| | |
| --- | --- |
| | Evolution of Vertebrate Skin |

646
(2)

| | |
| --- | --- |
| | Focus on Health: Sunlight and Skin |

648
(1)
648
(1)

| | |
| --- | --- |
| | Suntans and Shoe-Leather Skin |

648
(1)

| | |
| --- | --- |
| | Sunlight and the Front Line of Defense |

648
(1)
649
(1)

| | |
| --- | --- |
| | Operating Principles for Skeletons |

649
(1)

| | |
| --- | --- |
| | Examples From the Invertebrates |

649
(1)

| | |
| --- | --- |
| | Connections: Evolution of the Vertebrate Skeleton |

650
(2)

| | |
| --- | --- |
| | A Closer Look at Bones and Joints |

652
(2)

| | |
| --- | --- |
| | Bone Formation and Remodeling |

652
(1)

| | |
| --- | --- |
| | Where Bones Meet---Skeletal Joints |

652
(1)

| | |
| --- | --- |
| | Bones and the Blood Level of Calcium |

653
(1)

| | |
| --- | --- |
| | Skeletal--Muscular Systems |

654
(2)

| | |
| --- | --- |
| | How Do Muscles and Bones Interact? |

654
(1)

| | |
| --- | --- |
| | Human Skeletal-Muscular System |

655
(1)

| | |
| --- | --- |
| | How Does Skeletal Muscle Contract? |

656
(2)

| | |
| --- | --- |
| | What Controls Contraction? |

658
(1)
659
(1)

| | |
| --- | --- |
| | Properties of Whole Muscles |

660
(1)
660
(1)
660
(1)

| | |
| --- | --- |
| | What Are Muscular Dystrophies? |

660
(1)

| | |
| --- | --- |
| | Muscles, Exercise, and Aging |

661
(1)

| | |
| --- | --- |
| | Focus on Health: A Bad Case of Tetanic Contraction |

661
(5)
664
(2)

| | |
| --- | --- |
| | Connections: Evolution of Circulatory Systems |

666
(2)

| | |
| --- | --- |
| | From Structure to Function |

666
(1)

| | |
| --- | --- |
| | Evolution of Vertebrate Circulation |

667
(1)

| | |
| --- | --- |
| | Links With the Lymphatic System |

667
(1)
668
(2)
668
(1)

| | |
| --- | --- |
| | Blood Volume and Composition |

668
(2)

| | |
| --- | --- |
| | Focus on Health: Blood Disorders |

670
(1)

| | |
| --- | --- |
| | Blood Transfusion and Typing |

670
(2)
670
(1)
671
(1)
671
(1)

| | |
| --- | --- |
| | Human Cardiovascular System |

672
(2)

| | |
| --- | --- |
| | The Heart Is a Lonely Pumper |

674
(2)
674
(1)

| | |
| --- | --- |
| | Cardiac Muscle Contraction |

675
(1)

| | |
| --- | --- |
| | Blood Pressure in the Cardiovascular System |

676
(2)
676
(1)

| | |
| --- | --- |
| | How Can Arterioles Resist Flow? |

677
(1)

| | |
| --- | --- |
| | Controlling Mean Arterial Blood Pressure |

677
(1)

| | |
| --- | --- |
| | From Capillary Beds Back to the Heart |

678
(2)
678
(1)
679
(1)

| | |
| --- | --- |
| | Focus on Health: Cardiovascular Disorders |

680
(2)
682
(1)
682
(6)
682
(1)

| | |
| --- | --- |
| | Lymphoid Organs and Tissues |

682
(4)

| | |
| --- | --- |
| | Russian Roulette, Immunological Style |

686
(2)
688
(1)

| | |
| --- | --- |
| | Surface Barriers to Invasion |

688
(1)

| | |
| --- | --- |
| | Nonspecific and Specific Responses |

688
(1)
689
(1)
690
(2)

| | |
| --- | --- |
| | The Roles of Phagocytes and Their Kin |

690
(1)

| | |
| --- | --- |
| | The Inflammatory Response |

690
(2)

| | |
| --- | --- |
| | Overview of the Immune System |

692
(2)
692
(1)
692
(1)
692
(1)

| | |
| --- | --- |
| | Control of Immune Responses |

693
(1)

| | |
| --- | --- |
| | How Lymphocytes Form and Do Battle |

694
(2)
694
(1)
695
(1)

| | |
| --- | --- |
| | Antibody-Mediated Response |

696
(2)
696
(1)

| | |
| --- | --- |
| | Classes of Immunoglobulins |

696
(2)
698
(1)

| | |
| --- | --- |
| | Focus on Science: Cancer and Immunotherapy |

699
(1)
699
(1)

| | |
| --- | --- |
| | Multiplying the Tumor Killers |

699
(1)
699
(1)

| | |
| --- | --- |
| | Defenses Enhanced, Misdirected, or Compromised |

700
(2)
700
(1)
700
(1)
701
(1)

| | |
| --- | --- |
| | Deficient Immune Responses |

701
(1)

| | |
| --- | --- |
| | Focus on Health: AIDS---The Immune System Compromised |

702
(6)
702
(1)
702
(1)

| | |
| --- | --- |
| | A Titanic Struggle Begins |

702
(1)
702
(1)

| | |
| --- | --- |
| | On Drug Treatments and Vaccines |

703
(3)

| | |
| --- | --- |
| | Of Lungs and Leatherbacks |

706
(2)

| | |
| --- | --- |
| | The Nature of Respiration |

708
(1)

| | |
| --- | --- |
| | The Basis of Gas Exchange |

708
(1)

| | |
| --- | --- |
| | Which Factors Influence Gas Exchange? |

708
(1)
708
(1)
708
(1)
708
(1)
709
(1)
710
(2)

| | |
| --- | --- |
| | Gills of Fishes and Amphibians |

710
(1)

| | |
| --- | --- |
| | Evolution of Paired Lungs |

710
(2)
712
(2)

| | |
| --- | --- |
| | What Are the System's Functions? |

712
(1)

| | |
| --- | --- |
| | From Airways Into the Lungs |

713
(1)

| | |
| --- | --- |
| | Cyclic Reversals in Air Pressure Gradients |

714
(2)
714
(1)
715
(1)

| | |
| --- | --- |
| | Gas Exchange and Transport |

716
(2)

| | |
| --- | --- |
| | Exchanges at the Respiratory Membrane |

716
(1)
716
(1)
716
(1)

| | |
| --- | --- |
| | How To Match Air Flow With Blood Flow |

717
(1)

| | |
| --- | --- |
| | Focus on Health: When the Lungs Break Down |

718
(2)
718
(1)
718
(1)
718
(2)

| | |
| --- | --- |
| | High Climbers and Deep Divers |

720
(6)

| | |
| --- | --- |
| | Respiration at High Altitudes |

720
(1)

| | |
| --- | --- |
| | Carbon Monoxide Poisoning |

720
(1)

| | |
| --- | --- |
| | Respiration in Deep Water |

720
(4)

| | |
| --- | --- |
| | Digestion and Human Nutrition |

| | |
| --- | --- |
| | Lose It---And It Finds Its Way Back |

724
(2)

| | |
| --- | --- |
| | The Nature of Digestive Systems |

726
(2)

| | |
| --- | --- |
| | Incomplete and Complete Systems |

726
(1)

| | |
| --- | --- |
| | Correlations With Feeding Behavior |

726
(2)

| | |
| --- | --- |
| | Visual Overview of the Human Digestive System |

728
(1)

| | |
| --- | --- |
| | Into the Mouth, Down the Tube |

729
(1)

| | |
| --- | --- |
| | Digestion in the Stomach and Small Intestine |

730
(2)
730
(1)
730
(1)

| | |
| --- | --- |
| | The Role of Bile in Fat Digestion |

731
(1)
731
(1)

| | |
| --- | --- |
| | Absorption From the Small Intestine |

732
(2)

| | |
| --- | --- |
| | Structure Speaks Volumes About Function |

732
(1)

| | |
| --- | --- |
| | What Are the Absorption Mechanisms? |

733
(1)

| | |
| --- | --- |
| | Disposition of Absorbed Organic Compounds |

734
(1)
735
(1)

| | |
| --- | --- |
| | Human Nutritional Requirements |

736
(2)

| | |
| --- | --- |
| | A Carbohydrate--Insulin Connection |

737
(1)
737
(1)
738
(2)

| | |
| --- | --- |
| | Focus on Science: Weighty Questions, Tantalizing Answers |

740
(6)
744
(2)

| | |
| --- | --- |
| | Urinary System of Mammals |

746
(2)

| | |
| --- | --- |
| | The Challenge---Shifts in Extracellular Fluid |

746
(1)
746
(1)
746
(1)

| | |
| --- | --- |
| | Components of the Urinary System |

747
(1)

| | |
| --- | --- |
| | Nephrons--Functional Units of Kidneys |

747
(1)
748
(2)

| | |
| --- | --- |
| | Factors Influencing Filtration |

748
(1)

| | |
| --- | --- |
| | Reabsorption of Water and Sodium |

749
(1)
749
(1)

| | |
| --- | --- |
| | Hormone-Induced Adjustments |

749
(1)
749
(1)

| | |
| --- | --- |
| | Focus on Health: When Kidneys Break Down |

750
(1)

| | |
| --- | --- |
| | The Body's Acid-Base Balance |

750
(1)

| | |
| --- | --- |
| | On Fish, Frogs, and Kangaroo Rats |

751
(1)

| | |
| --- | --- |
| | How Are Core Temperatures Maintained? |

752
(2)

| | |
| --- | --- |
| | Heat Gains and Heat Losses |

752
(1)

| | |
| --- | --- |
| | Ectotherms, Endotherms, and In-Betweens |

752
(2)

| | |
| --- | --- |
| | Temperature Regulation In Mammals |

754
(6)
754
(1)
754
(1)
755
(3)

| | |
| --- | --- |
| | Principles of Reproduction and Development |

| | |
| --- | --- |
| | From Frog to Frog and Other Mysteries |

758
(2)

| | |
| --- | --- |
| | The Beginning: Reproductive Modes |

760
(2)

| | |
| --- | --- |
| | Sexual Versus Asexual Reproduction |

760
(1)

| | |
| --- | --- |
| | Costs and Benefits of Sexual Reproduction |

760
(2)

| | |
| --- | --- |
| | Stages of Development---An Overview |

762
(2)
764
(2)

| | |
| --- | --- |
| | Information in the Egg Cytoplasm |

764
(1)

| | |
| --- | --- |
| | Cleavage---The Start of Multicellularity |

764
(1)
765
(1)

| | |
| --- | --- |
| | How Do Specialized Tissues and Organs Form? |

766
(2)
766
(1)
767
(1)
768
(2)

| | |
| --- | --- |
| | Embryonic Signals in Pattern Formation |

768
(1)

| | |
| --- | --- |
| | A Theory of Pattern Formation |

768
(1)

| | |
| --- | --- |
| | Evolutionary Constraints on Development |

769
(1)

| | |
| --- | --- |
| | Focus on Science: To Know A Fly |

770
(2)
772
(1)

| | |
| --- | --- |
| | The Programmed Life Span Hypothesis |

772
(1)

| | |
| --- | --- |
| | The Cumulative Assaults Hypothesis |

772
(1)

| | |
| --- | --- |
| | Connections: Death in the Open |

773
(5)

| | |
| --- | --- |
| | Human Reproduction and Development |

| | |
| --- | --- |
| | Sex and the Mammalian Heritage |

776
(2)

| | |
| --- | --- |
| | Reproductive System of Human Males |

778
(2)
778
(1)
778
(1)

| | |
| --- | --- |
| | Cancers of the Prostate and Testis |

779
(1)

| | |
| --- | --- |
| | Male Reproductive Function |

780
(2)
780
(1)
780
(2)

| | |
| --- | --- |
| | Reproductive System of Human Females |

782
(2)
782
(1)

| | |
| --- | --- |
| | Overview of the Menstrual Cycle |

782
(2)

| | |
| --- | --- |
| | Female Reproductive Function |

784
(2)

| | |
| --- | --- |
| | Cyclic Changes in the Ovary |

784
(1)

| | |
| --- | --- |
| | Cyclic Changes in the Uterus |

785
(1)

| | |
| --- | --- |
| | Visual Summary of the Menstrual Cycle |

786
(1)
787
(1)
787
(1)
787
(1)

| | |
| --- | --- |
| | Formation of the Early Embryo |

788
(2)

| | |
| --- | --- |
| | Cleavage and Implantation |

788
(1)
789
(1)

| | |
| --- | --- |
| | Emergence of the Vertebrate Body Plan |

790
(1)

| | |
| --- | --- |
| | Why Is The Placenta So Important? |

791
(1)

| | |
| --- | --- |
| | Emergence of Distinctly Human Features |

792
(2)

| | |
| --- | --- |
| | Focus on Health: Mother as Provider, Protector, Potential Threat |

794
(2)
796
(2)
796
(1)
796
(1)
797
(1)
797
(1)

| | |
| --- | --- |
| | Focus on Bioethics: Control of Human Fertility |

798
(1)
798
(2)

| | |
| --- | --- |
| | Focus on Health: Sexually Transmitted Diseases |

800
(2)

| | |
| --- | --- |
| | Focus on Bioethics: To Seek or End Pregnancy |

802
Appendix I Classification System
Appendix II Units of Measure
Appendix III Answers to Self-Quizzes
Glossary
Credits and Acknowledgments
Subject Index
Index of Applications