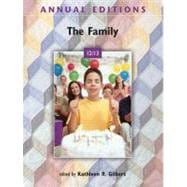 List Price: $54.35
Usually Ships in 2-3 Business Days
Usually Ships in 3-4 Business Days

Questions About This Book?
Why should I rent this book?
Renting is easy, fast, and cheap! Renting from eCampus.com can save you hundreds of dollars compared to the cost of new or used books each semester. At the end of the semester, simply ship the book back to us with a free UPS shipping label! No need to worry about selling it back.
How do rental returns work?
Returning books is as easy as possible. As your rental due date approaches, we will email you several courtesy reminders. When you are ready to return, you can print a free UPS shipping label from our website at any time. Then, just return the book to your UPS driver or any staffed UPS location. You can even use the same box we shipped it in!
What version or edition is this?
This is the 38th edition with a publication date of 8/29/2011.
What is included with this book?
The New copy of this book will include any supplemental materials advertised. Please check the title of the book to determine if it should include any CDs, lab manuals, study guides, etc.
The Used copy of this book is not guaranteed to inclue any supplemental materials. Typically, only the book itself is included.
The Rental copy of this book is not guaranteed to include any supplemental materials. You may receive a brand new copy, but typically, only the book itself.
Summary
The Annual Editionsseries is designed to provide convenient, inexpensive access to a wide range of current articles from some of the most respected magazines, newspapers, and journals published today. Annual Editionsare updated on a regular basis through a continuous monitoring of over 300 periodical sources. The articles selected are authored by prominent scholars, researchers, and commentators writing for a general audience. The Annual Editionsvolumes have a number of common organizational features designed to make them particularly useful in the classroom: a general introduction; an annotated table of contents; a topic guide; an annotated listing of selected World Wide Web sites; and a brief overview for each section. Each volume also offers an online Instructor's Resource Guidewith testing materials. Using Annual Editions in the Classroomis a general guide that provides a number of interesting and functional ideas for using Annual Editionsreaders in the classroom. Visit www.mhhe.com/annualeditions for more details.
Table of Contents
Annual Editions: The Family, 12/13
Preface
Correlation Guide
Topic Guide
Internet References
Unit 1: Evolving Perspectives on the Family
Unit Overview
1. Marriage and Family in the Scandinavian Experience, David Popenoe, Society, May/June 2006
In this article, the author compares U.S. and Scandinavian societal expec-tations and attitudes regarding marriage and the family. Legal and social differences are ad-dressed, and many surprising similarities are identified. For example, although the marriage rate is much lower in Sweden than in the United States, the breakup rate of relationships in-volving a commitment is much the same.
2. The Significant Dynamic Relationship between Globalization and Families, Bahira Sherif Trask
We live in an increasingly globalized world, with different countries and cultures influencing each other. Often the focus in on "big picture" concerns like the economy and politics. This article focuses on the day-to-day decisions that families make with regard to work issues, gender roles, child rearing, and care of the eld-erly, and moving and migration.
3. Matches Made on Earth: Why Family Values Are Human Values, Nancie L. Gonzalez, The Humanist, January/February 2011
What are family values? Who gets to decide? For that matter, what is a family? Although the definition of both terms has often been associated with a conservative perspective, the author argues for a broader view, recognizing the fact that socie-ties differ, as do cultures, and that they also evolve over time.
4. Family Partnerships That Count, JoBeth Allen, Educational Leader-ship, September 2008
Partnerships between families and schools help to facilitate learn-ing among children. They also increase respect for the family's strengths and abili-ties as well as awareness of cultural variations in families.
Unit 2: Exploring and Establishing Relationships
Unit Overview
Part A. Love and Sex
5. This Thing Called Love, Lauren Slater, National Geographic, Febru-ary 2006
What we recognize as passionate love or infatuation shares a chemical profile that is surprisingly similar to that of obsessive-compulsive disorder. In order for re-lationships to last, we cannot depend on retaining feelings of passionate love throughout the duration of the relationship.
6. She's Out There, Kyle Western, Men's Health, July/August 2009
This article presents suggestions for men on how to attract a woman and to build a romantic relationship. Among the suggestions are to use one's friendship network, change patterns of behavior and location, and take advantage of opportunities to show off talents and abili-ties.
7. 24 Things Love and Sex Experts Are Dying to Tell You, Ellise Pierce, Redbook, June 2006
Fourteen experts share with readers their advice on love, sex, and intimate relationships. Their down-to-earth suggestions range from "how to use compli-ments" to "when to (and not to) sweep problems under the rug." Don't knock it until you've tried it twice.
Part B. Finding a Life Partner
8. Against All Odds, Anne Kingston, Maclean's, August 24, 2009
This article asks: "Is it crazy to marry someone you've known only a few weeks?" Perhaps a better question to ask would be if "instant relationships" stand much of a chance of long-term success.
9. The Expectations Trap, Hara Estroff Marano, Psychology Today, March/April 2010
Many of the expectations we have for what a potential partner can and should do are culturally determined. We may blame our partners for our unhappiness, and continue seek "the one." Choosing the right partner is important, but by looking at oneself and one's expectations, it is possible to become the right partner.
Part C. Pregnancy and the Next Generation
10. Fats, Carbs and the Science of Conception, Jorge E. Chavarro, Walter C. Willett, and Patrick J. Skerrett, The Fertility Diet, December 10, 2007
Sperm meets egg—the simple fact of conception. Yet, the reality of conception is that it is a complicated and amazing process that is responsive to a variety of behavioral and other choices on the part of the parents. This article addresses specific influences: diet, exercise, and weight control.
11. Baby Survival Guide: 7 Truths That'll Keep You Sane, Maura Rhodes, Parenting.com, December/January 2009
Raising an infant can be highly stressful. This article presents seven truths about rearing babies that, if followed, can help parents stay sane and benefit the babies they are raising.
Unit 3: Family Relationships
Unit Overview
Part A. Marriage and Other Committed Relationships
12. Can Marriage Be Saved?, Frank Furstenberg, Dissent, Summer 2005
The author assures his readers that the institution of marriage is not in trouble. He argues that although there are other issues that affect all marriages, the focus should be on resources, as the often cited unhealthy marriage and family trends occur only among the most socially disadvantaged.
13. The Polygamists, Scott Anderson, National Geographic, February 2010
This intimate look inside a fundamentalist polygamist community de-scribes attitudes, standards, and beliefs related to plural marriage from the insiders' perspective of members of the community.
Part B. Relationships between Parents and Children
14. Good Parents, Bad Results, Nancy Shute, U.S. News & World Report, June 23, 2008
Parents often struggle to provide needed structure for their chil-dren. This article presents eight common mistakes made by parents as they rear their children.
15. Do We Need a Law to Prohibit Spanking?, Murray Straus, Family Fo-cus, June 2007
A substantial body of evidence documents the harmful effects of spank-ing, yet few recognize this. Therefore, Straus argues for a law to prohibit spank-ing.
16. Children of Lesbian and Gay Parents: Psychology, Law and Policy, Char-lotte J. Patterson, Current Directions in Psychological Science, October 2006
Does parental sexual orientation affect child develop-ment? After years of research, little difference in children has been found between parents living in a same-sex and those living in an opposite-sex relationship. This article argues that sexual orientation should not be used as a sole or even significant criterion for determining child cus-tody.
17. Parenting Gay Youth: Creating a Supportive Environment, Linda Gold-man, healingmagazine.org, Spring/Summer 2008
Parenting gay children can be challenging, rewarding and ultimately life changing. In this article, the author presents nine myths associated with homosexuality and correct information. In addition, ways parents can support their lesbian, gay, bisexual or transgendered child are given.
Part C. Other Family Relationships
18. The Forgotten Siblings, Sally Young, Australian & New Zealand Journal of Family Therapy, March 2007
In studying families, we often lose sight of siblings and aspects of siblinghood (including sibling rivalry as well as sibling loyalty). Yet siblings maintain a powerful influence on each other that extends throughout life, even if physical contact is broken off.
19. Oh, Brother!, Hara Estroff Marano, Psychology Today, July/August 2010
Siblings are rivals for their parents' attention, a fact that may dominate their relationships in childhood and may influence the siblings' personalities and relationships with others. In this article, the long-term effects on sibling relationships is explored.
20. Building on Strengths: Intergenerational Practice with African American Fami-lies, Cheryl Waites, Social Work, July 2009
Intergenerational kinship and multigenerational families are a source of strength for African Americans. Relationships across generations are embedded in an Afro-centric cultural perspective, and provide a safe haven for family members.
21. Support and Empower Families of Children with Disabilities, Barbara Van Haren and Craig R. Fiedler, Intervention in School and Clinic, March 2008
In this article, the authors identify 28 ways to provide support for and to empower families of children with disabilities. Operating from a family strengths perspective, ways to enhance quality of life for these families are described.
Unit 4: Challenges and Opportunities
Unit Overview
Part A. Abuse and Neglect
22. Recognizing Domestic Partner Abuse, Harvard Women's Health Watch, September 2006
This brief article provides a concise description of the risk factors for do-mestic partner abuse, as well as suggestions for how to help someone whom you suspect is in an abusive relationship.
23. The Fatal Distraction: Forgetting a Child in the Backseat of a Car Is a Horrify-ing Mistake. Is It a Crime?, Gene Weingarten, The Washington Post, April 3, 2009
Each year, children die as a result of being left in an overheated vehicle. Is this neglect and should these parents be punished? Gene Weingarten writes about this horrific occurrence and asks readers to consider whether it could happen to them.
24. Role of Foster Family Belonging in Recovery from Child Maltreatment, Damen Wayne Riggs, Martha Augoustinos, and Paul Howard Delfabbro, Australian Psycholo-gist, September 2009
This article presents a model of foster care that is intended to reduce the negative effects of abuse and neglect that children had experienced while also increasing their sense of belonging through such things as cultural identity, ritual, and solidarity be-tween foster parents and foster children.
Part B. Substance Abuse
25. Children of Alcoholics: Risk and Resilience, Cara E. Rice et al., The Prevention Researcher, November 2006
Children of alcoholic parents have a variety of risk factors for developing substance abuse as well as other negative outcomes. This article identifies protective fac-tors that may reduce the risks children of alcoholic parents face.
26. Impact of Family Recovery on Pre-Teens and Adolescents, Virginia Lewis and Lois Allen-Byrd, The Prevention Researcher, November 2006
Beginning with the introduction to the concept of family recov-ery, this article explores its stages and three distinct types of alcoholic fami-lies in recovery. The primary focus, however, is the impact family recovery has on pre-teens and adolescents who are the "forgotten" family members in this radical and traumatic long-term proc-ess.
Part C. Infidelity
27. Why Do They Cheat and Lie?, Ish Major, USA Today Magazine, January 2011
Over half of married partners will cheat, at least once, in their marriage. Why is this? What are they looking for? In this article, a number of reasons given by those who cheat are detailed and four attributes of happily married couples are given.
28. Love but Don't Touch, Mark Teich, Psychology Today, March/April 2006
Often seen as less serious than a sexual affair, when one's partner has an emotional affair, it can have a devastating effect on a couple's rela-tionship. Emotional affairs may not even involve sexual contact and may not be seen as "cheating" by the party who is involved in the affair. Yet, the recovery from the deceit and violation of trust that is an integral element of an emotional affair can be just as challenging.
29. Is This Man Cheating on His Wife?, Alexandra Alter, The Wall Street Journal Online, August 10, 2007
Second Life, a 3D virtual world, allows "residents," using avatars (visual representations of themselves), to interact and build relationships with other residents. This article depicts what happens when one spouse "cheats" on his wife in his second life while he neglects his wife in real life.
Part D. Economic Concerns
30. The Opt-Out Myth, E. J. Graff, Columbia Journalism Review, March/April 2007
E. J. Graff explains why the media reports that upper-class women are opting out of the labor market to raise children in substantial numbers are myths. The proportion of women, even mothers, in the labor force is increasing, not decreasing. The consequences and policy implica-tions of the truth are immense.
31. Making Time for Family Time, Tori DeAngelis, Monitor on Psychol-ogy, January 2008
As they start their lives together, couples must confront issues associated with bringing their home and work lives together. DeAn-gelis provides a list of helpful recommendations from early-career experts on how to deal with the complexities of this topic.
32. Finding New Balance, Jean Chatzky, USA Weekend, July 9-11, 2010
Historically, it was an expectation that a husband would make more money than his wife—assuming that she worked at all. A growing number of wives are earning more than their husbands, and many couples do not just cope—they thrive—in this situa-tion. This article describes the attributes of families who have found this new balance in their earning power.
33. Trust and Betrayal in the Golden Years, Kyle G. Brown, The Globe and Mail, January 27, 2007
Kyle Brown points out the problems confronted by many older persons when they turn over the control of their finances and property to their children. Exploitation and abuse of elders by their children has become more widespread than ever imagined. Moreover, there are numerous and often insurmountable difficulties confronted by older persons attempting to resolve these problems.
Part E. Illness, Caregiving and Death in the Family
34. Dealing Day-to-Day with Diabetes: A Whole Family Experience, Karen Giles-Smith, Today's Dietitian, November 2007
Chronic illnesses like diabetes are a "never-ending" story with which families must learn to cope. Parents may have more difficulty with the neces-sary changes that must be made, but families can successfully adjust and thrive in the face of ongoing care.
35. The Positives of Caregiving: Mothers' Experiences Caregiving for a Child with Autism, Michael K. Corman, Families in Society: The Journal of Contemporary Social Ser-vices, Vol. 90, No. 4, 2009
Although much research on autism focuses on stress and coping, the study re-ported in this article addresses resilience exhibited by mothers providing care to an autistic child. Mothers identify experiences that are appraised in a positive, even joyous, light. Practical im-plications are included.
36. Bereavement after Caregiving, Richard Schulz, Randy Hebert, and Kathrin Boerner, Geriatrics, January 2008
Approximately 20 percent of bereaved caregivers will experience a number of psychiatric symptoms. The authors identify prebereavement risk factors and preventive strategies as well as diagnostic and treatment strate-gies that can be implemented post-loss.
37. A Family Undertaking, Holly Stevens, Christian Century, October 6, 2009
Home funerals, a common occurrence in the long past, provide families with one last opportunity to provide care to a loved one. Providing an opportunity for families to be creative in how they honor their loved one; family members often describe these as healing.
Part G. War, the Stress of Separation
38. Stressors Afflicting Families during Military Deployment, Gina M. Di Nola, Military Medicine, May 2008
This article discusses factors that affect U.S. military families during the time that a parent is deployed. The experience is highly stressful for families, and Family Readiness Groups (FRG), which provide a variety of ser-vices to the families, are described.
39. Military Children and Families: Strengths and Challenges during Peace and War, Nansook Park, American Psychologist, January 2011
Throughout history, military children and families have demonstrated remarkable adaptability and resilience. Now, with repeated and lengthy deployments of the ser-vice member, these children and families find their adaptability and resilience strained. This article explores the literature on military children and families and identifies their strengths and challenges and identifies areas of study needed.
40. Helping Military Kids Cope with Traumatic Death, Linda Goldman, TAPS Journal, Fall 2008
The life a military child is unique in the potential for the traumatic death of a loved one. Linda Goldman describes the specific needs of these children and ways in which adults can help. She also provides a list at-risk behaviors for adults in the lives of these chil-dren.
Part H. Divorce and Remarriage
41. A Divided House, Mark Teich, Psychology Today, May/June 2007
An unfortunate and painful result of a divorce may be one parent attempting (and sometimes succeeding) to turn the children against the other parent. This article de-picts the effects of this alienation of a child's affection and presents ways in which parents might try to repair the break.
42. Civil Wars, Christopher Munsey, Monitor on Psychology, Novem-ber 2007
The divorce, itself, isn't necessarily the problem for children whose parents divorce. This article describes how psychologists, working as parenting coor-dinators, help parents to work through the details of their divorce while also managing their emotions, which makes the experience easier for the children.
43. Estranged Spouses Increasingly Waiting Out Downturn to Divorce, Donna St. George, Washington Post, March 22, 2010
Divorce is often difficult, and the current economy makes it doubly so. Estranged couples now find themselves trapped in houses they are unable to sell, protect-ing their financial interests as they attempt to co-exist with their estranged even ex-spouse.
Unit 5: Families, Now and into the Future
Unit Overview
44. Get a Closer Look: 12 Tips for Successful Family Interviews, Ira Wolf-man, Writing, November/December 2005
Family interviews can add to one's understanding of fam-ily members and can be fun and informative, but they take some preparation and planning. This article describes how one might go about doing such an interview.
45. Meet My Real Modern Family, Andrew Solomon, Newsweek, Feb-ruary 7, 2011
Families come in all shapes and sizes, and the author introduces us to his unconventional family and describes the process by which it came into be-ing.
46. Relative Happiness, Amy Rosenberg, Psychology Today, July/August 2010
What are the attributes of a happy family? Tolstoy said that all happy fami-lies are alike. Although this is questionable, there are things that unhappy families can do to im-prove their lives. This article suggests ways in which families can become hap-pier.
47. The Joy of Rituals: Simple Strategies for Strengthening Family Ties, Dawn Marie Barhyte, Vibrant Life, November/December 2006
Families are strengthened through rituals, and this article presents a variety of strategies for strengthening families through rituals.
48. Rituals in Relationships, Dolores T. Puterbaugh, USA Today Maga-zine, September 2008
Rituals, including the rites of organized religion are the glue that holds families together. They reinforce identity and meaning and sustain healthy fam-ily relationships.
49. Where Is Marriage Going?, Anthony Layng, USA Today Maga-zine, January 2009
Expectations about "traditional" marriage are tied to a surprisingly re-cent, and culturally specific, version of marriage. This article discusses the evolution of mar-riage and suggests that marriage will continue to change and adapt to the demands of current so-ciety.
Test-Your-Knowledge Form
Article Rating Form