Note: Supplemental materials are not guaranteed with Rental or Used book purchases.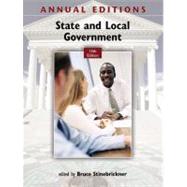 Questions About This Book?
Why should I rent this book?
Renting is easy, fast, and cheap! Renting from eCampus.com can save you hundreds of dollars compared to the cost of new or used books each semester. At the end of the semester, simply ship the book back to us with a free UPS shipping label! No need to worry about selling it back.
How do rental returns work?
Returning books is as easy as possible. As your rental due date approaches, we will email you several courtesy reminders. When you are ready to return, you can print a free UPS shipping label from our website at any time. Then, just return the book to your UPS driver or any staffed UPS location. You can even use the same box we shipped it in!
What version or edition is this?
This is the 15th edition with a publication date of 9/16/2011.
What is included with this book?
The New copy of this book will include any supplemental materials advertised. Please check the title of the book to determine if it should include any CDs, lab manuals, study guides, etc.
The Used copy of this book is not guaranteed to include any supplemental materials. Typically, only the book itself is included.
The Rental copy of this book is not guaranteed to include any supplemental materials. You may receive a brand new copy, but typically, only the book itself.
The eBook copy of this book is not guaranteed to include any supplemental materials. Typically only the book itself is included.
Related Products
Summary
The Annual Editionsseries is designed to provide convenient, inexpensive access to a wide range of current articles from some of the most respected magazines, newspapers, and journals published today. Annual Editionsare updated on a regular basis through a continuous monitoring of over 300 periodical sources. The articles selected are authored by prominent scholars, researchers, and commentators writing for a general audience. The Annual Editionsvolumes have a number of common organizational features designed to make them particularly useful in the classroom: a general introduction; an annotated table of contents; a topic guide; an annotated listing of selected World Wide Web sites; and a brief overview for each section. Each volume also offers an online Instructor's Resource Guidewith testing materials. Using Annual Editions in the Classroomis a general guide that provides a number of interesting and functional ideas for using Annual Editionsreaders in the classroom. Visit www.mhhe.com/annualeditions for more details.
Table of Contents
Annual Edition: State and Local Government, Fifteenth Edition
Preface
Correlation Guide
Topic Guide
Internet References
Unit 1: Early Commentaries
Unit Overview
1. Federalist, No. 17, Alexander Hamilton, The Federalist Papers, 1787
According to Alexander Hamilton, a number of factors combine to make it highly unlikely that the national government will become too powerful in the federal system to be created by the constitution of 1787.
2. Federalist, No. 45, James Madison, The Federalist Papers, 1788
James Madison writes that the authority of the state governments will not be endangered by the central government in the proposed new federal system. He argues that history, the nature and role of state governments, and the relatively few powers delegated to the national government in the proposed Constitution support his conclusion.
3. Nature of the American State, James Bryce, The American Commonwealth, 1888
After noting that there is considerable diversity among the states, James Bryce focuses on the factors that promote uniformity among them. He also discusses the constitutional and legal standing of the states in the American federal system.
4. The American System of Townships . . . , Alexis de Tocqueville, Democracy in America, 1835
Alexis de Tocqueville discusses the important role of local institutions in preserving the spirit of liberty. He describes how New England townships are governed and how they contribute to American democracy.
5. Local Government: Observations, James Bryce, The American Commonwealth, 1888
James Bryce identifies the origins of the three systems of rural local government in the United States and distinguishes the three systems according to the roles of towns and counties. He discusses the absence of representative assemblies in local government, the chief functions of local government, and the roles that political parties play.
Unit 2: Intergovernmental Relations
Unit Overview
6. Demographics and Destiny, Joel Kotkin, Governing, May 2010
Joel Kotkin notes that the U.S. population is expected to grow by 100 million people in the next 40 years. In the context of state and local governments, he addresses the implications of Americans' preference for decentralized governance structures as well as decentralized working and living environments.
7. Taking Stock, Alan Ehrenhalt, Governing, February 2010
Alan Ehrenhalt traces and explains changes in the balance between state and local governments over the preceding 22 years.
8. Eminent Domain—For the Greater Good?, Garry Boulard, State Legislatures, January 2006
Garry Boulard reports the responses of state legislatures and the U.S. Congress to the Supreme Court's controversial Kelo v. City of New London ruling in 2005. In its 5–4 decision, the Court ruled that states can use the power of eminent domain to take over private property solely for the purpose of economic development.
9. Devolution's Double Standard, Alan Ehrenhalt, Governing, April 2003
Alan Ehrenhalt discusses the marked difference between the principle and the practice of devolution among national, state, and local governments in the United States.
Unit 3: Linkages between Citizens and Governments
Unit Overview
Part A. Elections, Referenda, Initiatives, and Public Meetings
10. On the Oregon Trail, Sam Rosenfeld, The American Prospect, May 2006
Sam Rosenfeld reports how several states have been following Oregon's vote-by-mail lead and how they have been making changes in their electoral procedures.
11. Caperton's Coal: The Battle Over an Appalachian Mine Exposes a Nasty Vein in Bench Politics, John Gibeaut, ABA Journal, February 1, 2009
John Gibeaut reports how a corporation backing a West Virginia Supreme Court of Appeals candidate for election was later rewarded in a pivotal court ruling. He also discusses the more general problem of corruption, bias, and the like among judges, especially elected ones.
12. The No-Tax Pledge, Jonathan Walters, Governing, October 2010
Jonathan Walters discusses the powerful role of anti-income tax fervor in election campaigns in the nine states that do not collect an income tax.
13. California, Here We Come, Peter Schrag, The Atlantic Monthly, March 1998
Peter Schrag argues that the non-deliberative nature of initiatives and other instruments of direct democracy threatens minority rights.
14. Taking the Initiative, Jennie Drage Bowser, State Legislatures, October/November 2010
Jennie Drage Bowser describes an experiment called Citizens Initiative Review, which is aimed at making Oregon voters better informed before voting on ballot initiatives.
15. Public Meetings and the Democratic Process, Brian Adams, Public Administration Review, January/February 2004
Brian Adams considers the role of public meetings in local government decision-making. He concludes that they seem to play a role different from that commonly attributed to them.
Part B. Media
16. Reloading at the Statehouse, Mark Lisheron, American Journalism Review, Fall 2010
Mark Lisheron surveys the variety of mostly web-based alternatives springing up as a result of the decline in coverage of state legislatures by traditional news organizations.
17. Bloggers Press for Power, Nicole Casal Moore, State Legislatures, January 2007
Nicole Casal Moore discusses whether bloggers should be given the same press credentials and access in state capitols as journalists who use more traditional media such as newspapers and television.
18. Cities without Newspapers, Rachel Smolkin, American Journalism Review, June/July 2009
Rachel Smolkin addresses the role that newspapers play in urban public life and summarizes research on the negative impact of closing a major city newspaper.
19. Cross Examination, Steve Weinberg, Quill Magazine, January/February 2004
Steve Weinberg argues that journalists have not adequately covered the activities of local prosecutors, despite the very important government powers they exercise. He also reports some interesting and important findings about prosecutors that resulted from the work of a few journalists who covered them seriously.
20. A Shift of Substance, Bonnie Bressers, Quill Magazine, May 2004
Bonnie Bressers reports that the recent trend of broadcast consolidation and monopoly ownership has adversely affected local radio news.
Unit 4: Government Institutions and Officeholders
Unit Overview
Part A. Legislatures
21. The Legislature as Sausage Factory: It's about Time We Examine This Metaphor, Alan Rosenthal, State Legislatures, September 2001
Alan Rosenthal systematically evaluates Otto von Bismark's well-known observation that likens the legislative process to sausage making.
22. Termed Out, Russell Nichols, Governing, January 2011
Russell Nichols explores the adverse impacts of term limits on the functioning of state legislatures and suggests ways to counteract the effects of high turnover of lawmakers on the legislative process.
23. What Legislatures Need Now, Karl Kurtz and Brian Weberg, State Legislatures, July/August 2010
The authors report that some problems in state legislatures highlighted in a 1970s report have been resolved and that new problems have arisen. In turn, the authors pose 12 questions aimed at determining how well a state legislature is functioning.
24. Are City Councils a Relic of the Past?, Rob Gurwitt, Governing, April 2003
Rob Gurwitt examines the way city councils in America's major cities are functioning today. He suggests that individual city council members have become increasingly parochial in their concerns and that city councils as a whole have become dysfunctional.
25. First, Kill All the School Boards, Matt Miller, The Atlantic Monthly, January/February 2008
Matt Miller argues that local control by more than 15,000 school boards has not been helpful to American public education and explains why he favors "nationalizing" school governance.
26. The Private Life of E-mail, Pam Greenberg, State Legislatures, January 2010
Pam Greenberg surveys the confidentiality of state legislators' and other public officials' e-mail, instant messaging, and the like in the 50 states and their localities.
Part B. Executives
27. When I Run Out of Fights to Have, I'll Stop Fighting, Matt Bai, New York Times Magazine, February 24, 2011
Matt Bai describes and assesses the political style of prominent New Jersey governor Chris Christie. Bai addresses the difficult financial straits in which many state and local governments, their public employees, and public sector labor unions find themselves these days.
28. The Badgered State: Wisconsin Governor Scott Walker Is the Left's Public Enemy No. 1, Robert Costa, National Review, March 21, 2011
Robert Costa assesses the remarkable controversy that enveloped the Wisconsin state legislature in early 2011 and the role of Wisconsin Governor Scott Walker in the events.
29. If He Can Make It There . . . , Daniel S. Comiskey, Indianapolis Monthly, December 2010
Daniel Comiskey chronicles the experiences and performance of Steven Goldsmith as a top government executive in two major American cities—as mayor of Indianapolis in the late 20th century and as deputy mayor for operations in New York under Mayor Michael Bloomberg a decade later.
30. Counter Cultures, Marty Linsky, State Legislatures, January 2011
Marty Linsky presents and explores four key differences that distinguish success in business and success in government.
31. Rise of the Generals, Josh Goodman, Governing, June 2010
Josh Goodman notes that the 1998 multi-billion dollar tobacco settlement signaled a newfound prominence for state attorneys general, particularly for liberal Democratic attorneys general. More recently, Goodman reports, conservative Republican state attorneys general have taken the lead and are aggressively pursuing their more conservative agenda.
Part C. Courts
32. Justice by Numbers, Lois G. Forer, The Washington Monthly, April 1992
A former Philadelphia judge discusses mandatory sentencing laws and their negative effects on the criminal justice system and on her own career.
33. Kids, Not Cases, Susan Robison, State Legislatures, December 2007
Susan Robison reports that state courts often make decisions about children's custodial arrangements without providing for suitable legal representation for the children. In addition, affected children do not usually have the right to appear in court. She argues that state legislatures should try to ensure more appropriate judicial procedures and greater accountability.
Unit 5: Cities and Suburbs, Counties and Towns
Unit Overview
34. How to Save Our Shrinking Cities, Witold Rybzynski and Peter D. Linneman, The Public Interest, Spring 1999
The authors describe the changing faces of American cities and explore several urban government responses to these changes. They suggest that consolidation and de-annexation may be viable responses to the shrinking of large cities.
35. The Big Apple: Urban Incubator, Alan Greenblatt, National Journal, July 10, 2010
Alan Greenblatt reports that New York City under Mayor Michael Bloomberg has been a policy innovator in such areas as health, public safety, housing, and the environment.
36. Unscrambling the City, Christopher Swope, Governing, June 2003
Using Chicago as an example, Christopher Swope explains how and why urban zoning laws have become outdated and acknowledges some of the considerations that are to be taken into account while drafting revisions.
37. The Sentient City, Zach Patton, Governing, April 2010
Zach Patton reports how newly available technology enables city governments to use real-time data to monitor everything from traffic flow to air pollution to sewerage flow, and, in turn, to govern more effectively.
38. 267 Years and Counting: The Town Hall Meeting Is Alive and Well in Pelham, Mass, Tod Newcombe, Governing, December 2010
Tod Newcombe describes Town Hall in Pelham, Massachusetts, the town meetings that occur there, and the contemporary role of town meetings in local government in the New England states.
Unit 6: Fiscal Matters and Economic Development
Unit Overview
39. Two Cheers for the Property Tax, Steven Ginsberg, The Washington Monthly, October 1997
Steven Ginsberg discusses the low regard with which Americans generally view the property tax and argues that this tax has several positive attributes.
40. The Rise of the Creative Class, Richard Florida, The Washington Monthly, May 2002
Richard Florida explores what seems to be a new factor in the economic development efforts of state and local governments: the need for a social and cultural environment that members of "the creative class" will find congenial.
41. Broke Town, U.S.A., Roger Lowenstein, The New York Times Magazine, March 3, 2011
Roger Lowenstein uses Vallejo, California, a city that filed for bankruptcy in 2008, as a point of departure to describe and assess the severe financial challenges that many state and local governments face today.
42. Nothing Ventured, Russell Nichols, Governing, March 2011
Russell Nichols examines the Youngstown Business Incubator, a nonprofit corporation that offers venture capital to small business start-ups. He also addresses the increasing role of state governments as venture capitalists.
43. Lacklu\$ter Lotterie\$, State Legislatures, September 2010
This brief selection reports the rise and fall of revenue raised by lotteries in the 43 states that use them.
Unit 7: Policy Issues
Unit Overview
44. Same Sex Redux, Christine Nelson, State Legislatures, April 2010
Christine Nelson explains how same-sex marriage has re-emerged as a contentious policy issue for state legislatures and state courts, and surveys what has been happening at the state level since President Bill Clinton signed the Defense of Marriage Act in 1996.
45. One Size Doesn't Fit All, Steven M. Teles, Washington Monthly, March/April, 2011
Steven Teles reviews an important new book that critiques the way that public education is governed at the state and local government levels and suggests a new approach that favors liberty over democracy in governing schools.
46. Giving Teens a Brake, Melissa Savage, State Legislatures, May 2007
Melissa Savage reports that graduated driver's licensing programs that began to spread among the states in the mid-1990s have reduced automobile fatality and injury rates among teenagers.
47. Fixing the Rotten Corporate Barrel, John Cavanagh and Jerry Mander, The Nation, December 23, 2002
The authors argue that state governments, which are responsible for chartering corporations, should take steps to control corporate irresponsibility.
48. California, There It Went: The Irreparable Tarnishing of the Golden State, Jennifer Rubin, Commentary, October 2010
Jennifer Rubin contrasts California in the 1960s, widely and optimistically known as the "Golden State," with the troubled California of today, which is in fiscal crisis after decades of inept government decisions.
49. Prison Break, Luke Mogelson, The Washington Monthly, November/December 2010
Luke Mogelson explores how significant changes in the parole policies of the state of Michigan led to both lower crime rates and fewer prison inmates.
Test-Your-Knowledge Form
Article Rating Form