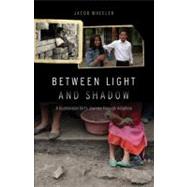 Summary
"An adoption professional once told me, 'At its best, there is no adoption system as good as Guatemala's. At its worst, there is none worse.'"--from the foreword by Kevin Kreutner InBetween Light and Shadowveteran journalist Jacob Wheeler puts a human face on the Guatemalan adoption industry, which has exploited, embraced, and sincerely sought to improve the lives of the Central American nation's poorest children. Fourteen-year-old Ellie, abandoned at age seven and adopted by a middle-class family from Michigan, is at the center of this story. Wheeler re-creates the painful circumstances of Ellie's abandonment, her adoption and Americanization, her search for her birth mother, and her joyous and haunting return to Guatemala, where she finds her teenage brothers--unleashing a bond that transcends language and national borders. Following Ellie's journey, Wheeler peels back the layers of an adoption economy that some view as an unscrupulous baby-selling industry that manipulates impoverished indigenous Guatemalan women, and others herald as the only chance for poor children to have a better life. Through Ellie, Wheeler allows us to see what all this means in personal and practical terms--and to understand how well-intentioned and sometimes humanitarian first-world wealth can collide with the extreme poverty, despair, misogyny, racism, and violent history of Guatemala.
Table of Contents
Foreword
p. ix
Preface
p. xiii
Prologue
p. 1
The Journey
The Agony
p. 17
ôWhy Can't We?ö
p. 26
The Relinquishment
p. 30
Shopping for Kids
p. 45
Forgotten Land
p. 60
An American Girl
p. 72
The Return
Searching for Antonia
p. 83
The Meeting
p. 107
Sad Truth
p. 129
The Storm
p. 144
Reunion
p. 157
Escape
p. 172
Epilogue
p. 191
Bibliography
p. 203
Table of Contents provided by Ingram. All Rights Reserved.