Save up to 90% on Textbooks
When you buy New and Used or from other sellers on our Marketplace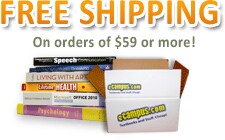 Why choose eCampus.com for Cheap Textbooks? Because eCampus.com has been selling New and Used Textbooks online since 1999 and we have more ways to get your college books than anyone else. You can buy textbooks at eCampus.com anyway you want. With Textbook Rentals, eTextbooks, the eCampus Marketplace, New Textbooks, and Used Textbooks, we are sure to have the textbooks you need.
Buy textbooks NOW. The supply of used textbooks is limited and the earlier you buy, the more likely you will be able to obtain a used copy, saving you money.

Locate the ISBN – The ISBN is the unique code assigned to a each book. If you search by ISBN you can make sure you are obtaining the correct edition for class.

Sell it Back – When the semester concludes, sell your textbook back online to eCampus.com and get paid.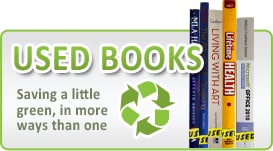 Save up to 90% on Used Textbooks!