Note: Supplemental materials are not guaranteed with Rental or Used book purchases.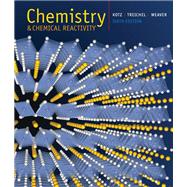 Questions About This Book?
Why should I rent this book?
Renting is easy, fast, and cheap! Renting from eCampus.com can save you hundreds of dollars compared to the cost of new or used books each semester. At the end of the semester, simply ship the book back to us with a free UPS shipping label! No need to worry about selling it back.
How do rental returns work?
Returning books is as easy as possible. As your rental due date approaches, we will email you several courtesy reminders. When you are ready to return, you can print a free UPS shipping label from our website at any time. Then, just return the book to your UPS driver or any staffed UPS location. You can even use the same box we shipped it in!
What version or edition is this?
This is the 6th edition with a publication date of 1/20/2005.
What is included with this book?
The New copy of this book will include any supplemental materials advertised. Please check the title of the book to determine if it should include any CDs, lab manuals, study guides, etc.
The Used copy of this book is not guaranteed to include any supplemental materials. Typically, only the book itself is included.
The Rental copy of this book is not guaranteed to include any supplemental materials. You may receive a brand new copy, but typically, only the book itself.
Summary
CHEMISTRY AND CHEMICAL REACTIVITY has been revised to help students get to a higher level of understanding of General Chemistry-concepts. This revision includes General ChemistryNow, a new CD-ROM and web-based learning system that focuses on goals, connections, and complete integration with the text.
Table of Contents
Preface
xxiii
A Preface to Students
2
(8)

| | |
| --- | --- |
| | Part 1 The Basic Tools of Chemistry |

10
(48)
10
(2)
12
(5)

| | |
| --- | --- |
| | States of Matter and Kinetic-Molecular Theory |

13
(1)

| | |
| --- | --- |
| | Matter at the Macroscopic and Particulate Levels |

14
(1)
14
(1)

| | |
| --- | --- |
| | Mixtures: Homogeneous and Heterogeneous |

15
(2)
17
(1)
18
(2)
20
(3)
20
(2)

| | |
| --- | --- |
| | Temperature Dependence of Physical Properties |

22
(1)

| | |
| --- | --- |
| | Extensive and Intensive Properties |

23
(1)

| | |
| --- | --- |
| | Physical and Chemical Changes |

23
(2)
25
(7)
26
(2)
28
(2)
30
(1)

| | |
| --- | --- |
| | Chemical Perspectives: It's a Nanoworld! |

31
(1)
32
(1)

| | |
| --- | --- |
| | Making Measurements: Precision, Accuracy, and Experimental Error |

32
(3)

| | |
| --- | --- |
| | A Closer Look: Standard Deviation |

33
(2)
35
(23)

| | |
| --- | --- |
| | Exponential or Scientific Notation |

35
(3)
38
(3)

| | |
| --- | --- |
| | Problem Solving by Dimensional Analysis |

41
(2)
43
(1)

| | |
| --- | --- |
| | Problem Solving and Chemical Arithmetic |

44
(2)
46
(1)
47
(1)
48
(10)
58
(38)
58
(2)

| | |
| --- | --- |
| | Protons, Electrons, and Neutrons: Development of Atomic Structure |

60
(7)
60
(1)
60
(1)

| | |
| --- | --- |
| | Cathode-Ray Tubes and the Characterization of Electrons |

61
(3)
64
(1)
64
(1)

| | |
| --- | --- |
| | Historical Perspectives: Uncovering Atomic Structure |

65
(1)
65
(2)

| | |
| --- | --- |
| | Atomic Number and Atomic Mass |

67
(2)
67
(1)

| | |
| --- | --- |
| | Relative Atomic Mass and the Atomic Mass Unit |

67
(1)
67
(2)
69
(3)
69
(1)

| | |
| --- | --- |
| | Determining Atomic Mass and Isotope Abundance |

70
(1)

| | |
| --- | --- |
| | A Closer Look: Atomic Mass and the Mass Defect |

71
(1)
72
(1)
73
(4)

| | |
| --- | --- |
| | Historical Perspectives: Amedeo Avogadro and His Number |

74
(1)
74
(3)
77
(5)

| | |
| --- | --- |
| | Features of the Periodic Table |

77
(3)

| | |
| --- | --- |
| | Developing the Periodic Table |

80
(1)

| | |
| --- | --- |
| | Historical Perspectives: Periodic Table |

81
(1)

| | |
| --- | --- |
| | An Overview of the Elements, Their Chemistry, and the Periodic Table |

82
(6)

| | |
| --- | --- |
| | Group 1A, Alkali Metals: Li, Na, K, Rb, Cs, Fr |

82
(1)

| | |
| --- | --- |
| | Group 2A, Alkaline Earth Metals: Be, Mg, Ca, Sr, Ba, Ra |

82
(1)

| | |
| --- | --- |
| | Group 3A: B, Al, Ga, In, TI |

82
(1)

| | |
| --- | --- |
| | Group 4A: C, Si, Ge, Sn, Pb |

83
(2)

| | |
| --- | --- |
| | Group 5A: N, P, As, Sb, Bi |

85
(1)

| | |
| --- | --- |
| | Group 6A: O, S, Se, Te, Po |

85
(1)

| | |
| --- | --- |
| | Group 7A, Halogens: F, Cl, Br, I, At |

86
(1)

| | |
| --- | --- |
| | Group 8A, Noble Gases: He, Ne, Ar, Kr, Xe, Rn |

86
(1)
87
(1)
88
(8)
89
(1)
89
(1)
90
(6)

| | |
| --- | --- |
| | Molecules, Ions, and Their Compounds |

96
(44)

| | |
| --- | --- |
| | DNA: The Most Important Molecule |

96
(2)

| | |
| --- | --- |
| | Molecules, Compounds, and Formulas |

98
(2)
99
(1)
100
(3)

| | |
| --- | --- |
| | A Closer Look: Computer Resources for Molecular Modeling |

102
(1)

| | |
| --- | --- |
| | Ionic Compounds: Formulas, Names, and Properties |

103
(11)
104
(3)

| | |
| --- | --- |
| | Formulas of Ionic Compounds |

107
(2)
109
(2)
111
(1)

| | |
| --- | --- |
| | Properties of Ionic Compounds |

111
(3)

| | |
| --- | --- |
| | Molecular Compounds: Formulas, Names, and Properties |

114
(2)

| | |
| --- | --- |
| | Formulas, Compounds, and the Mole |

116
(3)

| | |
| --- | --- |
| | Describing Compound Formulas |

119
(9)
119
(2)

| | |
| --- | --- |
| | Empirical and Molecular Formulas from Percent Composition |

121
(6)

| | |
| --- | --- |
| | A Closer Look: Mass Spectrometry, Molar Mass, and Isotopes |

127
(1)
128
(12)
130
(1)
131
(1)
132
(8)

| | |
| --- | --- |
| | Chemical Equations and Stoichiometry |

140
(34)

| | |
| --- | --- |
| | Black Smokers and the Origin of Life |

140
(2)
142
(3)

| | |
| --- | --- |
| | Historical Perspectives: Antoine Laurent Lavoisier (1743--1794) |

143
(2)

| | |
| --- | --- |
| | Balancing Chemical Equations |

145
(3)

| | |
| --- | --- |
| | Mass Relationships in Chemical Reactions: Stoichiometry |

148
(4)

| | |
| --- | --- |
| | Reactions in Which One Reactant Is Present in Limited Supply |

152
(5)

| | |
| --- | --- |
| | A Stoichiometry Calculation with a Limiting Reactant |

153
(4)
157
(1)

| | |
| --- | --- |
| | Chemical Equations and Chemical Analysis |

158
(16)

| | |
| --- | --- |
| | Quantitative Analysis of a Mixture |

158
(4)

| | |
| --- | --- |
| | Determining the Formula of a Compound by Combustion |

162
(3)
165
(1)
165
(1)
166
(8)

| | |
| --- | --- |
| | Reactions in Aqueous Solution |

174
(58)
174
(2)

| | |
| --- | --- |
| | Properties of Compounds in Aqueous Solution |

176
(5)

| | |
| --- | --- |
| | Ions in Aqueous Solution: Electrolytes |

176
(1)
177
(2)

| | |
| --- | --- |
| | Solubility of Ionic Compounds in Water |

179
(2)
181
(4)
183
(2)
185
(6)
185
(2)

| | |
| --- | --- |
| | Chemical Perspectives: Sulfuric Acid |

187
(1)

| | |
| --- | --- |
| | A Closer Look: The H+ Ion in Water |

188
(1)
188
(1)

| | |
| --- | --- |
| | Oxides of Nonmetals and Metals |

189
(1)

| | |
| --- | --- |
| | Chemical Perspectives: Limelight and Metal Oxides |

190
(1)

| | |
| --- | --- |
| | Reactions of Acids and Bases |

191
(3)
194
(1)

| | |
| --- | --- |
| | Classifying Reactions in Aqueous Solution |

195
(2)

| | |
| --- | --- |
| | A Summary of Common Reaction Types in Aqueous Solution |

196
(1)

| | |
| --- | --- |
| | A Closer Look: Product-Favored and Reactant-Favored Reactions |

197
(1)

| | |
| --- | --- |
| | Oxidation--Reduction Reactions |

197
(8)

| | |
| --- | --- |
| | Redox Reactions and Electron Transfer |

198
(2)
200
(1)

| | |
| --- | --- |
| | A Closer Look: Are Oxidation Numbers ``Real''? |

201
(1)

| | |
| --- | --- |
| | Recognizing Oxidation--Reduction Reactions |

202
(3)

| | |
| --- | --- |
| | Measuring Concentrations of Compounds in Solution |

205
(7)

| | |
| --- | --- |
| | Solution Concentration: Molarity |

205
(4)

| | |
| --- | --- |
| | Preparing Solutions of Known Concentration |

209
(3)

| | |
| --- | --- |
| | pH, a Concentration Scale for Acids and Bases |

212
(2)

| | |
| --- | --- |
| | Stoichiometry of Reactions in Aqueous Solution |

214
(18)

| | |
| --- | --- |
| | General Solution Stoichiometry |

214
(2)

| | |
| --- | --- |
| | Titration: A Method of Chemical Analysis |

216
(5)
221
(2)
223
(1)
223
(9)

| | |
| --- | --- |
| | Principles of Reactivity: Energy and Chemical Reactions |

232
(62)
232
(4)

| | |
| --- | --- |
| | Energy: Some Basic Principles |

236
(5)
236
(1)
237
(1)
238
(1)

| | |
| --- | --- |
| | Directionality of Heat Transfer: Thermal Equilibrium |

238
(1)

| | |
| --- | --- |
| | A Closer Look: Why Doesn't the Heat in a Room Cause Your Cup of Coffee to Boil? |

239
(1)
240
(1)

| | |
| --- | --- |
| | Chemical Perspectives: Food and Calories |

241
(1)

| | |
| --- | --- |
| | Specific Heat Capacity and Heat Transfer |

241
(5)

| | |
| --- | --- |
| | A Closer Look: Sign Conventions |

243
(1)

| | |
| --- | --- |
| | Quantitative Aspects of Heat Transfer |

244
(2)

| | |
| --- | --- |
| | Energy and Changes of State |

246
(4)

| | |
| --- | --- |
| | The First Law of Thermodynamics |

250
(4)

| | |
| --- | --- |
| | Historical Perspectives: Work, Heat, Cannons, Soup, and Beer |

251
(1)
252
(1)
253
(1)
254
(1)

| | |
| --- | --- |
| | Enthalpy Changes for Chemical Reactions |

254
(3)
257
(4)

| | |
| --- | --- |
| | Constant Pressure Calorimetry: Measuring ΔH |

257
(2)

| | |
| --- | --- |
| | Constant Volume Calorimetry: Measuring ΔE |

259
(2)
261
(4)
262
(3)

| | |
| --- | --- |
| | Standard Enthalpies of Formation |

265
(4)

| | |
| --- | --- |
| | Enthalpy Change for a Reaction |

267
(1)

| | |
| --- | --- |
| | A Closer Look: Hess's Law and Equation 6.6 |

268
(1)

| | |
| --- | --- |
| | Product-or Reactant-Favored Reactions and Thermochemistry |

269
(25)
270
(1)
271
(1)
272
(10)

| | |
| --- | --- |
| | The Chemistry of Fuels and Energy Sources |

282
(1)

| | |
| --- | --- |
| | Supply and Demand: The Balance Sheet on Energy |

283
(1)
283
(1)
284
(1)
284
(1)
285
(1)
286
(1)
286
(1)

| | |
| --- | --- |
| | Other Fossil Fuel Sources |

287
(1)

| | |
| --- | --- |
| | Energy in the Future: Choices and Alternatives |

288
(1)
288
(1)
289
(2)
291
(1)
292
(1)

| | |
| --- | --- |
| | What Does the Future Hold for Energy? |

292
(1)
292
(1)
293
(1)

| | |
| --- | --- |
| | Part 2 The Structure of Atoms and Molecules |

294
(38)
294
(2)

| | |
| --- | --- |
| | Electromagnetic Radiation |

296
(4)
296
(2)
298
(1)

| | |
| --- | --- |
| | The Visible Spectrum of Light |

299
(1)

| | |
| --- | --- |
| | Planck, Einstein, Energy, and Photons |

300
(5)
300
(2)

| | |
| --- | --- |
| | Einstein and the Photoelectric Effect |

302
(2)

| | |
| --- | --- |
| | Energy and Chemistry: Using Planck's Equation |

304
(1)

| | |
| --- | --- |
| | Chemical Perspectives: UV Radiation, Skin Damage, and Sunscreens |

305
(1)

| | |
| --- | --- |
| | Atomic Line Spectra and Niels Bohr |

305
(8)
305
(2)

| | |
| --- | --- |
| | The Bohr Model of the Hydrogen Atom |

307
(2)

| | |
| --- | --- |
| | The Bohr Theory and the Spectra of Excited Atoms |

309
(4)

| | |
| --- | --- |
| | A Closer Look: Experimental Evidence for Bohr's Theory |

313
(1)

| | |
| --- | --- |
| | The Wave Properties of the Electron |

313
(1)

| | |
| --- | --- |
| | Quantum Mechanical View of the Atom |

314
(6)

| | |
| --- | --- |
| | Historical Perspectives: 20th-Century Giants of Science |

315
(1)

| | |
| --- | --- |
| | The Uncertainty Principle |

315
(1)

| | |
| --- | --- |
| | Schrodinger's Model of the Hydrogen Atom and Wave Functions |

316
(1)
316
(2)

| | |
| --- | --- |
| | Useful Information from Quantum Numbers |

318
(2)

| | |
| --- | --- |
| | The Shapes of Atomic Orbitals |

320
(3)
320
(1)
321
(2)
323
(1)
323
(1)

| | |
| --- | --- |
| | Atomic Orbitals and Chemistry |

323
(9)
324
(1)
325
(1)
326
(6)

| | |
| --- | --- |
| | Atomic Electron Configurations and Chemical Periodicity |

332
(40)
332
(2)
334
(4)
334
(1)

| | |
| --- | --- |
| | Paramagnetism and Unpaired Electrons |

335
(1)

| | |
| --- | --- |
| | A Closer Look: Paramagnetism and Ferromagnetism |

336
(1)

| | |
| --- | --- |
| | Chemical Perspectives: Quantized Spins and MRI |

337
(1)

| | |
| --- | --- |
| | The Pauli Exclusion Principle |

338
(1)

| | |
| --- | --- |
| | Atomic Subshell Energies and Electron Assignments |

339
(4)

| | |
| --- | --- |
| | Order of Subshell Energies and Assignments |

339
(2)

| | |
| --- | --- |
| | Effective Nuclear Charge, Z* |

341
(2)

| | |
| --- | --- |
| | Atomic Electron Configurations |

343
(8)

| | |
| --- | --- |
| | Electron Configurations of the Main Group Elements |

343
(6)

| | |
| --- | --- |
| | Electron Configurations of the Transition Elements |

349
(2)

| | |
| --- | --- |
| | Electron Configurations of Ions |

351
(2)

| | |
| --- | --- |
| | Atomic Properties and Periodic Trends |

353
(10)
353
(4)
357
(2)
359
(2)
361
(2)

| | |
| --- | --- |
| | Periodic Trends and Chemical Properties |

363
(9)
365
(1)
366
(6)

| | |
| --- | --- |
| | Bonding and Molecular Structure: Fundamental Concepts |

372
(64)
372
(2)
374
(2)
375
(1)
376
(1)

| | |
| --- | --- |
| | Bonding in Ionic Compounds |

377
(5)

| | |
| --- | --- |
| | Ion Attraction and Lattice Energy |

378
(3)

| | |
| --- | --- |
| | Why Don't Compounds Such as NaCl2 and NaNe Exist? |

381
(1)

| | |
| --- | --- |
| | Covalent Bonding and Lewis Structures |

382
(8)

| | |
| --- | --- |
| | Lewis Electron Dot Structures |

382
(1)
383
(3)

| | |
| --- | --- |
| | Predicting Lewis Structures |

386
(4)
390
(2)

| | |
| --- | --- |
| | A Closer Look: Resonance Structures, Lewis Structures, and Molecular Models |

391
(1)

| | |
| --- | --- |
| | Exceptions to the Octet Rule |

392
(5)

| | |
| --- | --- |
| | Compounds in Which an Atom Has Fewer Than Eight Valence Electrons |

393
(1)

| | |
| --- | --- |
| | Compounds in Which an Atom Has More Than Eight Valence Electrons |

393
(3)

| | |
| --- | --- |
| | Chemical Perspectives: The Importance of Odd-Electron Molecules |

396
(1)
397
(8)

| | |
| --- | --- |
| | Central Atoms Surrounded Only by Single-Bound Pairs |

398
(1)

| | |
| --- | --- |
| | Central Atoms with Single-Bond Pairs and Lone Pairs |

399
(2)

| | |
| --- | --- |
| | Central Atoms with More Than Four Valence Electron Pairs |

401
(2)

| | |
| --- | --- |
| | Multiple Bonds and Molecular Geometry |

403
(2)

| | |
| --- | --- |
| | Charge Distribution in Covalent Bonds and Molecules |

405
(8)
405
(2)

| | |
| --- | --- |
| | A Closer Look: Formal Charge and Oxidation Number |

407
(1)

| | |
| --- | --- |
| | Bond Polarity and Electronegativity |

408
(2)

| | |
| --- | --- |
| | A Closer Look: Electronegativity |

410
(1)

| | |
| --- | --- |
| | Combining Formal Charge and Bond Polarity |

411
(2)
413
(6)

| | |
| --- | --- |
| | Historical Perspectives: Developing Concepts of Bonding and Structure |

415
(1)

| | |
| --- | --- |
| | Chemical Perspectives: Cooking with Microwaves |

416
(3)

| | |
| --- | --- |
| | Bond Properties: Order, Length, and Energy |

419
(5)
419
(1)
419
(2)
421
(3)

| | |
| --- | --- |
| | The DNA Story---Revisited |

424
(12)
425
(2)
427
(1)
427
(9)

| | |
| --- | --- |
| | Bonding and Molecular Structure: Orbital Hybridization and Molecular Orbitals |

436
(38)

| | |
| --- | --- |
| | Linus Pauling: A Life of Chemical Thought |

436
(2)

| | |
| --- | --- |
| | Orbitals and Bonding Theories |

438
(1)
439
(18)

| | |
| --- | --- |
| | Orbital Overlap Model of Bonding |

439
(2)

| | |
| --- | --- |
| | Hybridization of Atomic Orbitals |

441
(9)
450
(4)

| | |
| --- | --- |
| | Cis-Trans Isomerism: A Consequence of π Bonding |

454
(1)

| | |
| --- | --- |
| | Benzene: A Special Case of π Bonding |

455
(2)
457
(17)

| | |
| --- | --- |
| | Principles of Molecular Orbital Theory |

457
(2)
459
(1)

| | |
| --- | --- |
| | Molecular Orbitals of Li2 and Be2 |

460
(1)

| | |
| --- | --- |
| | Molecular Orbitals from Atomic p Orbitals |

461
(1)

| | |
| --- | --- |
| | Electron Configurations for Homonuclear Molecules for Boron Through Fluorine |

462
(2)

| | |
| --- | --- |
| | A Closer Look: Molecular Orbitals for Compounds Formed from p-Block Elements |

464
(1)

| | |
| --- | --- |
| | Electron Configurations for Heteronuclear Diatomic Molecules |

465
(1)
465
(2)
467
(1)
467
(1)
468
(6)

| | |
| --- | --- |
| | Carbon: More Than Just Another Element |

474
(72)
474
(2)
476
(5)
476
(1)
477
(1)

| | |
| --- | --- |
| | A Closer Look: Writing Formulas and Drawing Structures |

478
(2)

| | |
| --- | --- |
| | A Closer Look: Optical Isomers and Chirality |

480
(1)

| | |
| --- | --- |
| | Stability of Carbon Compounds |

480
(1)
481
(15)
481
(6)

| | |
| --- | --- |
| | A Closer Look: Flexible Molecules |

487
(1)
487
(5)
492
(3)

| | |
| --- | --- |
| | A Closer Look: Petroleum Chemistry |

495
(1)

| | |
| --- | --- |
| | Alcohols, Ethers, and Amines |

496
(6)
497
(2)

| | |
| --- | --- |
| | Properties of Alcohols and Ethers |

499
(1)
500
(2)

| | |
| --- | --- |
| | Compounds with a Carbonyl Group |

502
(10)
503
(1)
504
(2)

| | |
| --- | --- |
| | A Closer Look: Glucose and Sugars |

506
(1)

| | |
| --- | --- |
| | Chemical Perspectives: Aspirin Is More Than 100 Years Old! |

507
(1)
507
(2)
509
(1)

| | |
| --- | --- |
| | A Closer Look: Fats and Oils |

510
(2)
512
(34)
512
(1)
513
(4)
517
(3)

| | |
| --- | --- |
| | Chemical Perspectives: Super Diapers |

520
(1)
520
(2)
522
(8)

| | |
| --- | --- |
| | The Chemistry of Life: Biochemistry |

530
(1)
531
(1)

| | |
| --- | --- |
| | Amino Acids Are the Building Blocks of Proteins |

531
(2)

| | |
| --- | --- |
| | Protein Structure and Hemoglobin |

533
(1)
533
(2)

| | |
| --- | --- |
| | Enzymes, Active Sites, and Lysozyme |

535
(2)
537
(1)
537
(1)
538
(2)

| | |
| --- | --- |
| | The RNA World and the Origin of Life |

540
(1)
541
(1)
541
(1)

| | |
| --- | --- |
| | Chemical Perspectives: AIDS and Reverse Transcriptase |

542
(1)

| | |
| --- | --- |
| | Oxidation--Reduction and NADH |

543
(1)

| | |
| --- | --- |
| | Respiration and Photosynthesis |

543
(1)
544
(1)
544
(1)
544
(2)

| | |
| --- | --- |
| | Gases and Their Properties |

546
(42)
546
(2)
548
(2)
548
(2)

| | |
| --- | --- |
| | A Closer Look: Measuring Gas Pressure |

550
(1)

| | |
| --- | --- |
| | Gas Laws: The Experimental Basis |

550
(7)

| | |
| --- | --- |
| | The Compressibility of Gases: Boyle's Law |

550
(2)

| | |
| --- | --- |
| | The Effect of Temperature on Gas Volume: Charles's Law |

552
(2)

| | |
| --- | --- |
| | Combining Boyle's and Charles's Laws: The General Gas Law |

554
(2)
556
(1)
557
(4)
559
(1)

| | |
| --- | --- |
| | Calculating the Molar Mass of a Gas from P, V, and T Data |

560
(1)

| | |
| --- | --- |
| | Gas Laws and Chemical Reactions |

561
(3)

| | |
| --- | --- |
| | Gas Mixtures and Partial Pressures |

564
(3)

| | |
| --- | --- |
| | Historical Perspectives: Studies on Gases |

567
(1)

| | |
| --- | --- |
| | The Kinetic-Molecular Theory of Gases |

567
(4)

| | |
| --- | --- |
| | Molecular Speed and Kinetic Energy |

567
(3)

| | |
| --- | --- |
| | Kinetic-Molecular Theory and the Gas Laws |

570
(1)
571
(2)

| | |
| --- | --- |
| | Some Applications of the Gas Laws and Kinetic-Molecular Theory |

573
(2)
573
(1)
574
(1)

| | |
| --- | --- |
| | Nonideal Behavior: Real Gases |

575
(13)

| | |
| --- | --- |
| | Chemical Perspectives: The Earth's Atmosphere |

577
(1)
578
(1)
579
(1)
580
(8)

| | |
| --- | --- |
| | Intermolecular Forces, Liquids, and Solids |

588
(68)

| | |
| --- | --- |
| | The Mystery of the Disappearing Fingerprints |

588
(2)

| | |
| --- | --- |
| | States of Matter and the Kinetic-Molecular Theory |

590
(1)
591
(8)

| | |
| --- | --- |
| | Interactions Between Ions and Molecules with a Permanent Dipole |

592
(2)

| | |
| --- | --- |
| | Interactions Between Molecules with Permanent Dipoles |

594
(1)

| | |
| --- | --- |
| | A Closer Look: Hydrated Salts |

595
(1)

| | |
| --- | --- |
| | Interactions Involving Nonpolar Molecules |

596
(3)
599
(5)

| | |
| --- | --- |
| | Hydrogen Bonding and the Unusual Properties of Water |

602
(2)

| | |
| --- | --- |
| | Summary of Intermolecular Forces |

604
(2)
606
(10)
606
(3)
609
(4)
613
(1)

| | |
| --- | --- |
| | Critical Temperature and Pressure |

613
(1)

| | |
| --- | --- |
| | Surface Tension, Capillary Action, and Viscosity |

614
(2)
616
(6)

| | |
| --- | --- |
| | Crystal Lattices and Unit Cells |

617
(4)

| | |
| --- | --- |
| | A Closer Look: Packing Oranges |

621
(1)

| | |
| --- | --- |
| | The Solid State: Structures and Formulas of Ionic Solids |

622
(3)

| | |
| --- | --- |
| | Other Kinds of Solid Materials |

625
(2)
625
(1)
625
(1)
626
(1)

| | |
| --- | --- |
| | The Physical Properties of Solids |

627
(3)

| | |
| --- | --- |
| | Melting: Conversion of Solid to Liquid |

627
(1)

| | |
| --- | --- |
| | Sublimation: Conversion of Solid to Vapor |

628
(2)
630
(26)
630
(1)
631
(2)
633
(1)
634
(1)
634
(8)

| | |
| --- | --- |
| | The Chemistry of Modern Materials |

642
(1)
643
(1)
643
(1)

| | |
| --- | --- |
| | Alloys: Mixtures of Metals |

644
(1)
645
(1)

| | |
| --- | --- |
| | Bonding in Semiconductors: The Band Gap |

646
(1)

| | |
| --- | --- |
| | Applications of Semiconductors: Diodes, LEDs, and Transistors |

647
(1)

| | |
| --- | --- |
| | Microfabrication Techniques Using Semiconductor Materials |

648
(1)
649
(1)

| | |
| --- | --- |
| | Glass: A Disordered Ceramic |

650
(1)

| | |
| --- | --- |
| | Fired Ceramics for Special Purposes: Cements, Clays, and Refractories |

651
(1)

| | |
| --- | --- |
| | Modern Ceramics with Exceptional Properties |

652
(1)

| | |
| --- | --- |
| | Biomaterials: Learning from Nature |

653
(1)
654
(1)
655
(1)
655
(1)

| | |
| --- | --- |
| | Solutions and Their Behavior |

656
(42)

| | |
| --- | --- |
| | The Killer Lakes of Cameroon |

656
(3)
659
(3)
662
(7)

| | |
| --- | --- |
| | Liquids Dissolving in Liquids |

662
(1)

| | |
| --- | --- |
| | A Closer Look: Supersaturated Solutions |

663
(1)

| | |
| --- | --- |
| | Solids Dissolving in Water |

664
(2)
666
(3)

| | |
| --- | --- |
| | Factors Affecting Solubility: Pressure and Temperature |

669
(3)

| | |
| --- | --- |
| | Dissolving Gases in Liquids: Henry's Law |

669
(3)
672
(14)

| | |
| --- | --- |
| | Changes in Vapor Pressure: Raoult's Law |

672
(2)
674
(3)

| | |
| --- | --- |
| | Freezing Point Depression |

677
(1)

| | |
| --- | --- |
| | Colligative Properties and Molar Mass Determination |

678
(1)

| | |
| --- | --- |
| | Colligative Properties of Solutions Containing Ions |

679
(2)
681
(4)

| | |
| --- | --- |
| | A Closer Look: Reverse Osmosis in Tampa Bay |

685
(1)
686
(12)
687
(1)
688
(2)
690
(1)
691
(1)
692
(6)

| | |
| --- | --- |
| | Part 4 The Control of Chemical Reactions |

| | |
| --- | --- |
| | Principles of Reactivity: Chemical Kinetics |

698
(58)
698
(2)

| | |
| --- | --- |
| | Rates of Chemical Reactions |

700
(4)

| | |
| --- | --- |
| | Reaction Conditions and Rate |

704
(2)

| | |
| --- | --- |
| | Effect of Concentration on Reaction Rate |

706
(6)
707
(1)
707
(2)
709
(1)

| | |
| --- | --- |
| | Determining a Rate Equation |

709
(3)

| | |
| --- | --- |
| | Concentration---Time Relationships: Integrated Rate Laws |

712
(10)
713
(2)
715
(1)
716
(1)

| | |
| --- | --- |
| | Graphical Methods for Determining Reaction Order and the Rate Constant |

716
(3)

| | |
| --- | --- |
| | Half-Life and First-Order Reactions |

719
(3)

| | |
| --- | --- |
| | A Microscopic View of Reaction Rates |

722
(10)

| | |
| --- | --- |
| | Concentration, Reaction Rate, and Collision Theory |

722
(1)

| | |
| --- | --- |
| | Temperature, Reaction Rate, and Activation Energy |

723
(3)

| | |
| --- | --- |
| | A Closer Look: Reaction Coordinate Diagrams |

726
(1)

| | |
| --- | --- |
| | Effect of Molecular Orientation on Reaction Rate |

726
(1)
727
(2)

| | |
| --- | --- |
| | Effect of Catalysts on Reaction Rate |

729
(3)

| | |
| --- | --- |
| | A Closer Look: Enzymes: Nature's Catalysts |

732
(1)
732
(24)

| | |
| --- | --- |
| | Molecularity of Elementary Steps |

733
(1)

| | |
| --- | --- |
| | Rate Equations for Elementary Steps |

734
(1)

| | |
| --- | --- |
| | Molecularity and Reaction Order |

734
(2)

| | |
| --- | --- |
| | Reaction Mechanisms and Rate Equations |

736
(5)
741
(2)
743
(1)
744
(12)

| | |
| --- | --- |
| | Principles of Reactivity: Chemical Equilibria |

756
(40)

| | |
| --- | --- |
| | Fertilizer and Poison Gas |

756
(2)

| | |
| --- | --- |
| | The Nature of the Equilibrium State |

758
(2)

| | |
| --- | --- |
| | The Equilibrium Constant and Reaction Quotient |

760
(10)

| | |
| --- | --- |
| | Writing Equilibrium Constant Expressions |

763
(1)

| | |
| --- | --- |
| | A Closer Look: Equilibrium Constant Expressions for Gases---Kc and Kp |

764
(1)

| | |
| --- | --- |
| | The Meaning of the Equilibrium Constant, K |

765
(2)
767
(3)

| | |
| --- | --- |
| | Determining an Equilibrium Constant |

770
(2)

| | |
| --- | --- |
| | Using Equilibrium Constants in Calculations |

772
(5)

| | |
| --- | --- |
| | Calculations Where the Solution Involves a Quadratic Expression |

774
(3)

| | |
| --- | --- |
| | More About Balanced Equations and Equilibrium Constants |

777
(4)

| | |
| --- | --- |
| | Disturbing a Chemical Equilibrium |

781
(6)

| | |
| --- | --- |
| | Effect of Temperature Changes on Equilibrium Composition |

781
(2)

| | |
| --- | --- |
| | Effect of the Addition or Removal of a Reactant or Product |

783
(2)

| | |
| --- | --- |
| | Effect of Volume Changes on Gas-Phase Equilibria |

785
(2)

| | |
| --- | --- |
| | Applying the Principles of Chemical Equilibrium |

787
(9)
787
(1)
788
(1)
789
(1)
789
(7)

| | |
| --- | --- |
| | Principles of Reactivity: The Chemistry of Acids and Bases |

796
(52)
796
(2)

| | |
| --- | --- |
| | Acids, Bases, and the Equilibrium Concept |

798
(1)

| | |
| --- | --- |
| | The Brønsted-Lowry Concept of Acids and Bases |

799
(3)

| | |
| --- | --- |
| | Conjugate Acid--Base Pairs |

802
(1)
802
(4)

| | |
| --- | --- |
| | Water Autoionization and the Water Ionization Constant, Kw |

803
(2)
805
(1)

| | |
| --- | --- |
| | Determining and Calculating pH |

806
(1)

| | |
| --- | --- |
| | Equilibrium Constants for Acids and Bases |

806
(8)

| | |
| --- | --- |
| | Aqueous Solutions of Salts |

810
(2)

| | |
| --- | --- |
| | A Logarithmic Scale of Relative Acid Strength, pKa |

812
(1)

| | |
| --- | --- |
| | Relating the Ionization Constants for an Acid and Its Conjugate Base |

813
(1)

| | |
| --- | --- |
| | Equilibrium Constants and Acid--Base Reactions |

814
(2)

| | |
| --- | --- |
| | Predicting the Direction of Acid--Base Reactions |

814
(2)

| | |
| --- | --- |
| | Types of Acid--Base Reactions |

816
(2)

| | |
| --- | --- |
| | The Reaction of a Strong Acid with a Strong Base |

816
(1)

| | |
| --- | --- |
| | The Reaction of a Weak Acid with a Strong Base |

817
(1)

| | |
| --- | --- |
| | The Reaction of Strong Acid with a Weak Base |

817
(1)

| | |
| --- | --- |
| | The Reaction of a Weak Acid with a Weak Base |

818
(1)

| | |
| --- | --- |
| | Calculations with Equilibrium Constants |

818
(8)

| | |
| --- | --- |
| | Determining K from Initial Concentrations and Measured pH |

818
(2)

| | |
| --- | --- |
| | What Is the pH of an Aqueous Solution of a Weak Acid or Base? |

820
(4)

| | |
| --- | --- |
| | What Is the pH of a Solution After an Acid-Base Reaction? |

824
(2)

| | |
| --- | --- |
| | Polyprotic Acids and Bases |

826
(2)

| | |
| --- | --- |
| | The Lewis Concept of Acids and Bases |

828
(4)
829
(1)
830
(2)

| | |
| --- | --- |
| | Molecular Structure, Bonding, and Acid--Base Behavior |

832
(16)

| | |
| --- | --- |
| | Why Is HF a Weak Acid Whereas HCl Is a Strong Acid? |

832
(1)

| | |
| --- | --- |
| | Chemical Perspectives: Lewis and Brønslted Bases: Adrenaline and Serotonin |

833
(1)

| | |
| --- | --- |
| | Why Is HNO2, a Weak Acid Whereas HNO3 Is a Strong Acid? |

833
(2)

| | |
| --- | --- |
| | Why Are Carboxylic Acids Brønsted Acids? |

835
(1)

| | |
| --- | --- |
| | Why Are Hydrated Metal Cations Brønsted Acids? |

836
(1)

| | |
| --- | --- |
| | Why Are Anions Brønsted Bases? |

836
(1)

| | |
| --- | --- |
| | Why Are Organic Amines Brønsted and Lewis Bases? |

836
(1)
837
(1)
838
(1)
839
(9)

| | |
| --- | --- |
| | Principles of Reactivity: Other Aspects of Aqueous Equilibria |

848
(54)

| | |
| --- | --- |
| | Roses Are Red, Violets Are Blue, and Hydrangeas Are Red or Blue |

848
(2)
850
(4)

| | |
| --- | --- |
| | Controlling pH: Buffer Solutions |

854
(7)

| | |
| --- | --- |
| | General Expressions for Buffer Solutions |

856
(1)

| | |
| --- | --- |
| | Preparing Buffer Solutions |

857
(3)

| | |
| --- | --- |
| | How Does a Buffer Maintain pH? |

860
(1)
861
(12)

| | |
| --- | --- |
| | Current Perspectives: Buffers in Biochemistry |

862
(1)

| | |
| --- | --- |
| | Titration of a Strong Acid with a Strong Base |

862
(2)

| | |
| --- | --- |
| | Titration of a Weak Acid with a Strong Base |

864
(3)

| | |
| --- | --- |
| | Titration of Weak Polyprotic Acids |

867
(1)

| | |
| --- | --- |
| | Titration of a Weak Base with a Strong Acid |

868
(2)
870
(3)
873
(11)

| | |
| --- | --- |
| | The Solubility Product Constant, Ksp |

873
(2)

| | |
| --- | --- |
| | Relating Solubility and Ksp |

875
(2)

| | |
| --- | --- |
| | A Closer Look: Solubility Calculations |

877
(2)

| | |
| --- | --- |
| | Solubility and the Common Ion Effect |

879
(3)

| | |
| --- | --- |
| | The Effect of Basic Anions on Salt Solubility |

882
(2)
884
(3)

| | |
| --- | --- |
| | Ksp and the Reaction Quotient, Q |

884
(1)

| | |
| --- | --- |
| | Ksp, the Reaction Quotient, and Precipitation Reactions |

885
(2)

| | |
| --- | --- |
| | Solubility and Complex Ions |

887
(3)

| | |
| --- | --- |
| | Solubility, Ion Separations, and Qualitative Analysis |

890
(12)
892
(1)
893
(1)
894
(8)

| | |
| --- | --- |
| | Principles of Reactivity: Entropy and Free Energy |

902
(40)

| | |
| --- | --- |
| | Perpetual Motion Machines |

902
(2)

| | |
| --- | --- |
| | Spontaneous Change and Equilibrium |

904
(1)
904
(2)

| | |
| --- | --- |
| | Dispersal of Energy and Matter |

906
(6)
906
(1)
907
(2)

| | |
| --- | --- |
| | Applications of the Dispersal of Matter |

909
(2)

| | |
| --- | --- |
| | The Boltzmann Equation for Entropy |

911
(1)

| | |
| --- | --- |
| | A Summary: Matter and Energy Dispersal |

911
(1)

| | |
| --- | --- |
| | Entropy and the Second Law of Thermodynamics |

912
(5)

| | |
| --- | --- |
| | A Closer Look: Reversible and Irreversible Processes |

914
(1)

| | |
| --- | --- |
| | Entropy Changes in Physical and Chemical Processes |

915
(2)

| | |
| --- | --- |
| | Entropy Changes and Spontaneity |

917
(4)

| | |
| --- | --- |
| | Calculating ΔS°sys, the Entropy Change for the System |

918
(1)

| | |
| --- | --- |
| | Calculating ΔS°surr, the Entropy Change for the Surroundings |

918
(1)

| | |
| --- | --- |
| | Calculating ΔS°univ, the Total Entropy Change for the System and Surroundings |

918
(1)

| | |
| --- | --- |
| | In Summary: Spontaneous or Not? |

919
(2)
921
(7)
922
(1)
922
(1)

| | |
| --- | --- |
| | Calculating ΔG®rxn, the Free Energy Change for a Reaction |

923
(1)

| | |
| --- | --- |
| | Standard Free Energy of Formation |

924
(1)

| | |
| --- | --- |
| | Free Energy and Temperature |

925
(3)

| | |
| --- | --- |
| | ΔG°, K, and Product Favorablility |

928
(3)

| | |
| --- | --- |
| | Free Energy, the Reaction Quotient, and the Equilibrium Constant |

929
(1)

| | |
| --- | --- |
| | Using the Relationship Between ΔG°rxn and K |

930
(1)

| | |
| --- | --- |
| | Thermodynamics, Time, and Life |

931
(11)

| | |
| --- | --- |
| | Chemical Perspectives: Thermodynamics and Speculation on the Origin of Life |

932
(1)
933
(1)
934
(1)
934
(8)

| | |
| --- | --- |
| | Principles of Reactivity: Electron Transfer Reactions |

942
(70)
942
(3)

| | |
| --- | --- |
| | Oxidation--Reduction Reactions |

945
(7)

| | |
| --- | --- |
| | Balancing Oxidation--Reduction Equations |

946
(6)
952
(5)

| | |
| --- | --- |
| | Voltaic Cells with Inert Electrodes |

955
(1)

| | |
| --- | --- |
| | Electrochemical Cell Conventions |

956
(1)

| | |
| --- | --- |
| | Chemical Perspectives: Frogs and Voltaic Piles |

957
(1)
957
(5)

| | |
| --- | --- |
| | Primary Batteries: Dry Cells and Alkaline Batteries |

958
(1)

| | |
| --- | --- |
| | Secondary or Rechargeable Batteries |

959
(1)
960
(2)

| | |
| --- | --- |
| | Chemical Perspectives: Your Next Car? |

962
(1)

| | |
| --- | --- |
| | Standard Electrochemical Potentials |

962
(12)
963
(1)

| | |
| --- | --- |
| | Measuring Standard Potentials |

963
(2)

| | |
| --- | --- |
| | A Closer Look: EMF, Cell Potential, and Voltage |

965
(1)

| | |
| --- | --- |
| | Standard Reduction Potentials |

965
(2)

| | |
| --- | --- |
| | Tables of Standard Reduction Potentials |

967
(2)

| | |
| --- | --- |
| | Using Tables of Standard Reduction Potentials |

969
(4)

| | |
| --- | --- |
| | Chemical Perspectives: An Electrochemical Toothache! |

973
(1)

| | |
| --- | --- |
| | Electrochemical Cells Under Nonstandard Conditions |

974
(4)
975
(3)

| | |
| --- | --- |
| | Electrochemistry and Thermodynamics |

978
(3)
978
(1)

| | |
| --- | --- |
| | E° and the Equilibrium Constant |

979
(2)

| | |
| --- | --- |
| | Historical Perspectives: Electrochemistry and Michael Faraday |

981
(1)

| | |
| --- | --- |
| | Electrolysis: Chemical Change Using Electrical Energy |

981
(5)

| | |
| --- | --- |
| | Electrolysis of Molten Salts |

982
(1)

| | |
| --- | --- |
| | Electrolysis of Aqueous Solutions |

983
(3)
986
(26)
989
(1)
990
(1)
990
(8)

| | |
| --- | --- |
| | The Chemistry of the Environment |

998
(1)
999
(1)

| | |
| --- | --- |
| | Removing Suspended Particles from Water |

1000
(1)
1001
(2)
1003
(1)
1003
(1)

| | |
| --- | --- |
| | Air: Now You See It, Now You Don't |

1004
(1)

| | |
| --- | --- |
| | Composition of the Atmosphere |

1004
(1)
1004
(1)
1005
(1)

| | |
| --- | --- |
| | Particulates and Visibility |

1005
(1)

| | |
| --- | --- |
| | Particulate Air Pollution |

1006
(1)
1007
(1)

| | |
| --- | --- |
| | DDT: Dichlorodiphenyltrichloroethane |

1007
(1)

| | |
| --- | --- |
| | CFCs: Chlorofluorocarbons |

1008
(2)
1010
(1)

| | |
| --- | --- |
| | Reducing Pollutants through Green Chemistry |

1010
(1)
1011
(1)
1011
(1)

| | |
| --- | --- |
| | Part 5 The Chemistry of the Elements |

| | |
| --- | --- |
| | The Chemistry of the Main Group Elements |

1012
(56)

| | |
| --- | --- |
| | Sulfur Chemistry and Life on the Edge |

1012
(2)
1014
(1)

| | |
| --- | --- |
| | The Periodic Table: A Guide to the Elements |

1015
(4)
1015
(1)

| | |
| --- | --- |
| | Ionic Compounds of Main Group Elements |

1015
(2)

| | |
| --- | --- |
| | Molecular Compounds of Main Group Elements |

1017
(2)
1019
(3)

| | |
| --- | --- |
| | Chemical and Physical Properties of Hydrogen |

1019
(1)

| | |
| --- | --- |
| | A Closer Look: Hydrogen, Helium, and Balloons |

1020
(1)
1021
(1)

| | |
| --- | --- |
| | The Alkali Metals, Group 1A |

1022
(5)

| | |
| --- | --- |
| | Preparation of Sodium and Potassium |

1023
(1)

| | |
| --- | --- |
| | Properties of Sodium and Potassium |

1024
(1)

| | |
| --- | --- |
| | A Closer Look: The Reducing Ability of the Alkali Metals |

1025
(1)

| | |
| --- | --- |
| | Important Lithium, Sodium, and Potassium Compounds |

1025
(2)

| | |
| --- | --- |
| | The Alkaline Earth Elements, Group 2A |

1027
(5)

| | |
| --- | --- |
| | Properties of Calcium and Magnesium |

1028
(1)
1028
(1)

| | |
| --- | --- |
| | Calcium Minerals and Their Applications |

1029
(1)

| | |
| --- | --- |
| | Chemical Perspectives: Alkaline Earth Metals and Biology |

1030
(1)

| | |
| --- | --- |
| | Chemical Perspectives: Of Romans, Limestone, and Champagne |

1031
(1)

| | |
| --- | --- |
| | Boron, Aluminum, and the Group 3A Elements |

1032
(6)

| | |
| --- | --- |
| | The General Chemistry of the Group 3A Elements |

1032
(1)

| | |
| --- | --- |
| | Boron Minerals and Production of the Element |

1032
(1)

| | |
| --- | --- |
| | Metallic Aluminum and Its Production |

1033
(1)
1034
(3)
1037
(1)

| | |
| --- | --- |
| | Silicon and the Group 4A Elements |

1038
(5)
1038
(1)
1039
(1)

| | |
| --- | --- |
| | Silicate Minerals with Chain and Ribbon Structures |

1040
(1)

| | |
| --- | --- |
| | Silicates with Sheet Structures and Aluminosilicates |

1041
(1)
1042
(1)

| | |
| --- | --- |
| | Chemical Perspectives: Lead Pollution, Old and New |

1043
(1)

| | |
| --- | --- |
| | Nitrogen, Phosphorus, and the Group 5A Elements |

1043
(9)

| | |
| --- | --- |
| | Properties of Nitrogen and Phosphorus |

1044
(1)

| | |
| --- | --- |
| | A Closer Look: Making Phosphorus |

1045
(1)
1045
(3)

| | |
| --- | --- |
| | Hydrogen Compounds of Phosphorus and Other Group 5A Elements |

1048
(1)

| | |
| --- | --- |
| | Phosphorus Oxides and Sulfides |

1048
(2)

| | |
| --- | --- |
| | Phosphorus Oxoacids and Their Salts |

1050
(2)

| | |
| --- | --- |
| | Oxygen, Sulfur, and the Group 6A Elements |

1052
(3)

| | |
| --- | --- |
| | Preparation and Properties of the Elements |

1052
(2)
1054
(1)
1055
(13)

| | |
| --- | --- |
| | Preparation of the Elements |

1055
(3)
1058
(1)
1059
(2)
1061
(1)
1061
(7)

| | |
| --- | --- |
| | The Chemistry of the Transition Elements |

1068
(40)
1068
(2)

| | |
| --- | --- |
| | Properties of the Transition Elements |

1070
(6)
1072
(1)
1072
(2)

| | |
| --- | --- |
| | Chemical Perspectives: Corrosion of Iron |

1074
(1)

| | |
| --- | --- |
| | Periodic Trends in the d-Block: Size, Density, Melting Point |

1075
(1)
1076
(4)

| | |
| --- | --- |
| | Pyrometallurgy: Iron Production |

1077
(2)

| | |
| --- | --- |
| | Hydrometallurgy: Copper Production |

1079
(1)
1080
(7)
1080
(3)

| | |
| --- | --- |
| | Formulas of Coordination Compounds |

1083
(1)

| | |
| --- | --- |
| | A Closer Look: Hemoglobin |

1084
(2)

| | |
| --- | --- |
| | Naming Coordination Compounds |

1086
(1)

| | |
| --- | --- |
| | Structures of Coordination Compounds |

1087
(5)

| | |
| --- | --- |
| | Common Coordination Geometries |

1087
(1)
1088
(4)

| | |
| --- | --- |
| | Bonding in Coordination Compounds |

1092
(5)

| | |
| --- | --- |
| | The d Orbitals: Ligand Field Theory |

1092
(2)

| | |
| --- | --- |
| | Electron Configurations and Magnetic Properties |

1094
(3)

| | |
| --- | --- |
| | Colors of Coordination Compounds |

1097
(11)
1097
(1)

| | |
| --- | --- |
| | The Spectrochemical Series |

1098
(2)

| | |
| --- | --- |
| | A Closer Look: A Spectrophotometer |

1100
(2)
1102
(1)
1103
(5)
1108
1108
(2)
1110
(1)

| | |
| --- | --- |
| | Nuclear Reactions and Radioactive Decay |

1111
(5)

| | |
| --- | --- |
| | Equations for Nuclear Reactions |

1111
(2)
1113
(2)

| | |
| --- | --- |
| | Other Types of Radioactive Decay |

1115
(1)

| | |
| --- | --- |
| | Stability of Atomic Nuclei |

1116
(6)

| | |
| --- | --- |
| | The Band of Stability and Radioactive Decay |

1117
(2)
1119
(3)
1122
(5)
1122
(1)

| | |
| --- | --- |
| | Kinetics of Nuclear Decay |

1123
(2)
1125
(2)

| | |
| --- | --- |
| | Artificial Nuclear Reactions |

1127
(3)

| | |
| --- | --- |
| | A Closer Look: The Search for New Elements |

1129
(1)
1130
(2)
1132
(1)

| | |
| --- | --- |
| | Radiation Health and Safety |

1132
(3)

| | |
| --- | --- |
| | Units for Measuring Radiation |

1132
(1)

| | |
| --- | --- |
| | Radiation: Doses and Effects |

1133
(1)

| | |
| --- | --- |
| | A Closer Look: What Is a Safe Exposure? |

1134
(1)

| | |
| --- | --- |
| | Applications of Nuclear Chemistry |

1135

| | |
| --- | --- |
| | Nuclear Medicine: Medical Imaging |

1135
(1)

| | |
| --- | --- |
| | Nuclear Medicine: Radiation Therapy |

1136
(1)

| | |
| --- | --- |
| | Analytical Methods: The Use of Radioactive Isotopes as Tracers |

1136
(1)

| | |
| --- | --- |
| | A Closer Look: Technetium-99m |

1137
(1)

| | |
| --- | --- |
| | Analytical Methods: Isotope Dilution |

1137
(1)

| | |
| --- | --- |
| | Space Science: Neutron Activation Analysis and the Moon Rocks |

1138
(1)

| | |
| --- | --- |
| | Food Science: Food Irradiation |

1138
(1)
1139
(1)
1140
(1)
1141
1
(1)

| | |
| --- | --- |
| | A Using Logarithms and the Quadratic Equation |

2
(5)

| | |
| --- | --- |
| | B Some Important Physical Concepts |

7
(3)

| | |
| --- | --- |
| | C Abbreviations and Useful Conversion Factors |

10
(4)
14
(2)

| | |
| --- | --- |
| | E Naming Organic Compounds |

16
(3)

| | |
| --- | --- |
| | F Values for the Ionization Energies and Electron Affinities of the Elements |

19
(1)

| | |
| --- | --- |
| | G Vapor Pressure of Water at Various Temperatures |

20
(1)

| | |
| --- | --- |
| | H Ionization Constants for Weak Acids at 25 °C |

21
(2)

| | |
| --- | --- |
| | I Ionization Constants for Weak Bases at 25 °C |

23
(1)

| | |
| --- | --- |
| | J Solubility Product Constants for Some Inorganic Compounds at 25 °C |

24
(2)

| | |
| --- | --- |
| | K Formation Constants for Some Complex Ions in Aqueous Solution |

26
(1)

| | |
| --- | --- |
| | L Selected Thermodynamic Values |

27
(6)

| | |
| --- | --- |
| | M Standard Reduction Potentials in Aqueous Solution at 25 °C |

33
(3)
36
(1)

| | |
| --- | --- |
| | O Answers to Selected Study Questions |

36
(71)

| | |
| --- | --- |
| | P Answers to Selected Interchapter Study Questions |

107
Glossary/Index
1