Note: Supplemental materials are not guaranteed with Rental or Used book purchases.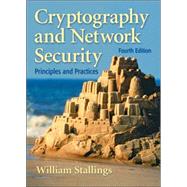 Questions About This Book?
Why should I rent this book?
Renting is easy, fast, and cheap! Renting from eCampus.com can save you hundreds of dollars compared to the cost of new or used books each semester. At the end of the semester, simply ship the book back to us with a free UPS shipping label! No need to worry about selling it back.
How do rental returns work?
Returning books is as easy as possible. As your rental due date approaches, we will email you several courtesy reminders. When you are ready to return, you can print a free UPS shipping label from our website at any time. Then, just return the book to your UPS driver or any staffed UPS location. You can even use the same box we shipped it in!
What version or edition is this?
This is the 4th edition with a publication date of 1/1/2011.
What is included with this book?
The Used copy of this book is not guaranteed to include any supplemental materials. Typically, only the book itself is included.
The Rental copy of this book is not guaranteed to include any supplemental materials. You may receive a brand new copy, but typically, only the book itself.
Related Products
Summary
In this age of viruses and hackers, of electronic eavesdropping and electronic fraud, security is paramount. This solid, up-to-date tutorial is a comprehensive treatment of cryptography and network security is ideal for self-study.Explores the basic issues to be addressed by a network security capability through a tutorial and survey of cryptography and network security technology. Examines the practice of network security via practical applications that have been implemented and are in use today. Provides a simplified AES (Advanced Encryption Standard) that enables readers to grasp the essentials of AES more easily. Features block cipher modes of operation, including the CMAC mode for authentication and the CCM mode for authenticated encryption. Includes an expanded, updated treatment of intruders and malicious software.A useful reference for system engineers, programmers, system managers, network managers, product marketing personnel, and system support specialists.
Author Biography
William Stallings is a six-time winner of the annual Best Computer Science and Engineering Textbook award from the Textbook and Academic Authors Association
Table of Contents
Notation
xi
Preface
xiii
Chapter 0 Reader's Guide
1
(5)
2
(1)
2
(2)

| | |
| --- | --- |
| | 0.3 Internet and Web Resources |

4
(2)
Chapter 1 Introduction
6
(20)
9
(3)

| | |
| --- | --- |
| | 1.2 The OSI Security Architecture |

12
(1)
13
(3)
16
(3)
19
(3)

| | |
| --- | --- |
| | 1.6 A Model for Network Security |

22
(2)

| | |
| --- | --- |
| | 1.7 Recommended Reading and Web Sites |

24
(1)

| | |
| --- | --- |
| | 1.8 Key Terms, Review Questions, and Problems |

25
(1)
PART ONE SYMMETRIC CIPHERS
26
(206)

| | |
| --- | --- |
| | Chapter 2 Classical Encryption Techniques |

28
(34)

| | |
| --- | --- |
| | 2.1 Symmetric Cipher Model |

30
(5)

| | |
| --- | --- |
| | 2.2 Substitution Techniques |

35
(14)

| | |
| --- | --- |
| | 2.3 Transposition Techniques |

49
(2)
51
(2)
53
(2)

| | |
| --- | --- |
| | 2.6 Recommended Reading and Web Sites |

55
(1)

| | |
| --- | --- |
| | 2.7 Key Terms, Review Questions, and Problems |

56
(6)

| | |
| --- | --- |
| | Chapter 3 Block Ciphers and the Data Encryption Standard |

62
(33)

| | |
| --- | --- |
| | 3.1 Block Cipher Principles |

64
(8)

| | |
| --- | --- |
| | 3.2 The Data Encryption Standard |

72
(10)
82
(1)

| | |
| --- | --- |
| | 3.4 Differential and Linear Cryptanalysis |

83
(3)

| | |
| --- | --- |
| | 3.5 Block Cipher Design Principles |

86
(4)
90
(1)

| | |
| --- | --- |
| | 3.7 Key Terms, Review Questions, and Problems |

90
(5)
95
(39)

| | |
| --- | --- |
| | 4.1 Groups, Rings, and Fields |

97
(4)
101
(6)

| | |
| --- | --- |
| | 4.3 The Euclidean Algorithm |

107
(2)

| | |
| --- | --- |
| | 4.4 Finite Fields of the Form GF(p) |

109
(4)

| | |
| --- | --- |
| | 4.5 Polynomial Arithmetic |

113
(6)

| | |
| --- | --- |
| | 4.6 Finite Fields of the Form GF(2") |

119
(10)

| | |
| --- | --- |
| | 4.7 Recommended Reading and Web Sites |

129
(1)

| | |
| --- | --- |
| | 4.8 Key Terms, Review Questions, and Problems |

130
(4)

| | |
| --- | --- |
| | Chapter 5 Advanced Encryption Standard |

134
(40)

| | |
| --- | --- |
| | 5.1 Evaluation Criteria for AES |

135
(5)
140
(20)

| | |
| --- | --- |
| | 5.3 Recommended Reading and Web Sites |

160
(1)

| | |
| --- | --- |
| | 5.4 Key Terms, Review Questions, and Problems |

161
(2)

| | |
| --- | --- |
| | Appendix 5A Polynomials with Coefficients in GF(28) |

163
(2)

| | |
| --- | --- |
| | Appendix 5B Simplified AES |

165
(9)

| | |
| --- | --- |
| | Chapter 6 More on Symmetric Ciphers |

174
(25)

| | |
| --- | --- |
| | 6.1 Multiple Encryption and Triple DES |

175
(6)

| | |
| --- | --- |
| | 6.2 Block Cipher Modes of Operation |

181
(8)

| | |
| --- | --- |
| | 6.3 Stream Ciphers and RC4 |

189
(5)

| | |
| --- | --- |
| | 6.4 Recommended Reading and Web Site |

194
(1)

| | |
| --- | --- |
| | 6.5 Key Terms, Review Questions, and Problems |

194
(5)

| | |
| --- | --- |
| | Chapter 7 Confidentiality Using Symmetric Encryption |

199
(33)

| | |
| --- | --- |
| | 7.1 Placement of Encryption Function |

201
(8)

| | |
| --- | --- |
| | 7.2 Traffic Confidentiality |

209
(1)
210
(8)

| | |
| --- | --- |
| | 7.4 Random Number Generation |

218
(9)

| | |
| --- | --- |
| | 7.5 Recommended Reading and Web Sites |

227
(1)

| | |
| --- | --- |
| | 7.6 Key Terms, Review Questions, and Problems |

228
(4)
PART TWO PUBLIC-KEY ENCRYPTION AND HASH FUNCTIONS
232
(166)

| | |
| --- | --- |
| | Chapter 8 Introduction to Number Theory |

234
(23)
236
(2)

| | |
| --- | --- |
| | 8.2 Fermat's and Euler's Theorems |

238
(4)

| | |
| --- | --- |
| | 8.3 Testing for Primality |

242
(3)

| | |
| --- | --- |
| | 8.4 The Chinese Remainder Theorem |

245
(2)
247
(6)

| | |
| --- | --- |
| | 8.6 Recommended Reading and Web Site |

253
(1)

| | |
| --- | --- |
| | 8.7 Key Terms, Review Questions, and Problems |

254
(3)

| | |
| --- | --- |
| | Chapter 9 Public-Key Cryptography and RSA |

257
(32)

| | |
| --- | --- |
| | 9.1 Principles of Public-Key Cryptosystems |

259
(9)
268
(12)

| | |
| --- | --- |
| | 9.3 Recommended Reading and Web Site |

280
(1)

| | |
| --- | --- |
| | 9.4 Key Terms, Review Questions, and Problems |

281
(4)

| | |
| --- | --- |
| | Appendix 9A Proof of the RSA Algorithm |

285
(1)

| | |
| --- | --- |
| | Appendix 9B The Complexity of Algorithms |

286
(3)

| | |
| --- | --- |
| | Chapter 10 Key Management; Other Public-Key Cryptosystems |

289
(28)
290
(8)

| | |
| --- | --- |
| | 10.2 Diffie-Hellman Key Exchange |

298
(3)

| | |
| --- | --- |
| | 10.3 Elliptic Curve Arithmetic |

301
(9)

| | |
| --- | --- |
| | 10.4 Elliptic Curve Cryptography |

310
(3)

| | |
| --- | --- |
| | 10.5 Recommended Reading and Web Site |

313
(1)

| | |
| --- | --- |
| | 10.6 Key Terms, Review Questions, and Problems |

314
(3)

| | |
| --- | --- |
| | Chapter 11 Message Authentication and Hash Functions |

317
(34)

| | |
| --- | --- |
| | 11.1 Authentication Requirements |

319
(1)

| | |
| --- | --- |
| | 11.2 Authentication Functions |

320
(11)

| | |
| --- | --- |
| | 11.3 Message Authentication Codes |

331
(3)
334
(6)

| | |
| --- | --- |
| | 11.5 Security of Hash Functions and MACs |

340
(4)
344
(1)

| | |
| --- | --- |
| | 11.7 Key Terms, Review Questions, and Problems |

344
(2)

| | |
| --- | --- |
| | Appendix 11A Mathematical Basis of the Birthday Attack |

346
(5)

| | |
| --- | --- |
| | Chapter 12 Hash and MAC Algorithms |

351
(26)

| | |
| --- | --- |
| | 12.1 Secure Hash Algorithm |

353
(5)
358
(10)
368
(4)
372
(2)

| | |
| --- | --- |
| | 12.5 Recommended Reading and Web Sites |

374
(1)

| | |
| --- | --- |
| | 12.6 Key Terms, Review Questions, and Problems |

375
(2)

| | |
| --- | --- |
| | Chapter 13 Digital Signatures and Authentication Protocols |

377
(21)
378
(4)

| | |
| --- | --- |
| | 13.2 Authentication Protocols |

382
(8)

| | |
| --- | --- |
| | 13.3 Digital Signature Standard |

390
(3)

| | |
| --- | --- |
| | 13.4 Recommended Reading and Web Sites |

393
(1)

| | |
| --- | --- |
| | 13.5 Key Terms, Review Questions, and Problems |

393
(5)
PART THREE NETWORK SECURITY APPLICATIONS
398
(165)

| | |
| --- | --- |
| | Chapter 14 Authentication Applications |

400
(36)
401
(18)

| | |
| --- | --- |
| | 14.2 X.509 Authentication Service |

419
(9)

| | |
| --- | --- |
| | 14.3 Public-Key Infrastructure |

428
(2)

| | |
| --- | --- |
| | 14.4 Recommended Reading and Web Sites |

430
(1)

| | |
| --- | --- |
| | 14.5 Key Terms, Review Questions, and Problems |

431
(2)

| | |
| --- | --- |
| | Appendix 14A Kerberos Encryption Techniques |

433
(3)

| | |
| --- | --- |
| | Chapter 15 Electronic Mail Security |

436
(47)
438
(19)
457
(17)

| | |
| --- | --- |
| | 15.3 Recommended Web Sites |

474
(1)

| | |
| --- | --- |
| | 15.4 Key Terms, Review Questions, and Problems |

474
(1)

| | |
| --- | --- |
| | Appendix 15A Data Compression Using ZIP |

475
(3)

| | |
| --- | --- |
| | Appendix 15B Radix-64 Conversion |

478
(1)

| | |
| --- | --- |
| | Appendix 15C PGP Random Number Generation |

479
(4)
483
(44)

| | |
| --- | --- |
| | 16.1 IP Security Overview |

485
(2)

| | |
| --- | --- |
| | 16.2 IP Security Architecture |

487
(6)

| | |
| --- | --- |
| | 16.3 Authentication Header |

493
(5)

| | |
| --- | --- |
| | 16.4 Encapsulating Security Payload |

498
(5)

| | |
| --- | --- |
| | 16.5 Combining Security Associations |

503
(3)
506
(10)

| | |
| --- | --- |
| | 16.7 Recommended Reading and Web Site |

516
(1)

| | |
| --- | --- |
| | 16.8 Key Terms, Review Questions, and Problems |

517
(1)

| | |
| --- | --- |
| | Appendix 16A Internetworking and Internet Protocols |

518
(9)
527
(36)

| | |
| --- | --- |
| | 17.1 Web Security Considerations |

528
(3)

| | |
| --- | --- |
| | 17.2 Secure Socket Layer and Transport Layer Security |

531
(18)

| | |
| --- | --- |
| | 17.3 Secure Electronic Transaction |

549
(11)

| | |
| --- | --- |
| | 17.4 Recommended Reading and Web Sites |

560
(1)

| | |
| --- | --- |
| | 17.5 Key Terms, Review Questions, and Problems |

561
(2)
PART FOUR SYSTEM SECURITY
563
(84)
565
(33)
567
(3)
570
(12)
582
(9)

| | |
| --- | --- |
| | 18.4 Recommended Reading and Web Sites |

591
(1)

| | |
| --- | --- |
| | 18.5 Key Terms, Review Questions, and Problems |

592
(2)

| | |
| --- | --- |
| | Appendix 18A The Base-Rate Fallacy |

594
(4)

| | |
| --- | --- |
| | Chapter 19 Malicious Software |

598
(23)

| | |
| --- | --- |
| | 19.1 Viruses and Related Threats |

599
(11)

| | |
| --- | --- |
| | 19.2 Virus Countermeasures |

610
(4)

| | |
| --- | --- |
| | 19.3 Distributed Denial of Service Attacks |

614
(5)

| | |
| --- | --- |
| | 19.4 Recommended Reading and Web Sites |

619
(1)

| | |
| --- | --- |
| | 19.5 Key Terms, Review Questions, and Problems |

620
(1)
621
(26)

| | |
| --- | --- |
| | 20.1 Firewall Design Principles |

622
(12)
634
(6)

| | |
| --- | --- |
| | 20.3 Common Criteria for Information Technology Security Evaluation |

640
(4)

| | |
| --- | --- |
| | 20.3 Recommended Reading and Web Sites |

644
(1)

| | |
| --- | --- |
| | 20.4 Key Terms, Review Questions, and Problems |

645
(2)
APPENDICES
647
(10)

| | |
| --- | --- |
| | Appendix A Standards and Standards-Setting Organizations |

647
(6)

| | |
| --- | --- |
| | A.1 The Importance of Standards |

648
(1)

| | |
| --- | --- |
| | A.2 Internet Standards and the Internet Society |

649
(3)

| | |
| --- | --- |
| | A.3 National Institute of Standards and Technology |

652
(1)

| | |
| --- | --- |
| | Appendix B Projects for Teaching Cryptography and Network Security |

653
(4)
654
(1)
655
(1)
655
(1)
655
(1)

| | |
| --- | --- |
| | B.5 fteading/Report Assignments |

656
(1)
Glossary
657
(6)
References
663
(10)
Index
673