Note: Supplemental materials are not guaranteed with Rental or Used book purchases.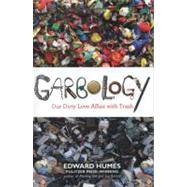 Summary
A Pulitzer Prizewinning journalist takes readers on a surprising tour of the world of garbage. Trash is America's largest export. Individually, we make more than four pounds a day, sixty-four tons across a lifetime. We make so much of it that trash dominates America's place in the global economy-now the most prized product made in the United States. In 2010, China's number-one export to the U.S. was computer equipment. America's two biggest exports were paper waste and scrap metal. Somehow, a country that once built things for the rest of the world has transformed itself into China's trash compactor. In Garbology, Edward Humes reveals what this world of trash looks like, how we got here, and what some families, communities, and other countries are doing to find a way back from a world of waste. Highlights include: Los Angeles's sixty-story garbage mountain, so big and bizarrely prominent that it has spawned its own climate, habitat, and tour business. The waste trackers of MIT, whose "smart trash" has exposed the secret life and dirty death of what we throw away. China's garbage queen, Zhang Yin, who started collecting scrap paper in the 1990s and turned it into a multibillion-dollar business exporting American trash to make Chinese products to sell back to Americans. Artisan Bea Johnson, whose family has found that generating less waste has translated into more money, less debt, and more leisure time. As Wal-Mart aims for zero-waste strategies and household recycling has become second nature, interest in trash has clearly reached new heights. From the quirky to the astounding, Garbology weighs in with remarkable true tales from the front lines of the war on waste.
Author Biography
Edward Humes is a Pulitzer Prize–winning journalist and author whose eleven previous books include Force of Nature, Eco Barons, and the PEN Award–winning No Matter How Loud I Shout. He lives in Seal Beach, California.

Table of Contents
Introduction: 102 Tons (or: Becoming China's Trash Compactor)
p. 1
The Biggest Thing we Make
Ain't No Mountain High Enough
p. 19
Piggeries and Burn Piles: An American Trash Genesis
p. 36
From Trash TV to Landfill Rodeos
p. 53
The Last and Future Kingdom
p. 75
Down to the Sea in Chips
p. 97
Nerds vs. Nurdles
p. 115
The Trash Detectives
The Trash Trackers
p. 131
Decadence Now
p. 143
The Way Back
Pick of the Litter
p. 169
Chico and the Man
p. 187
Green Cities and Garbage Death Rays
p. 221
Put-Downs, Pickups and the Power of No
p. 240
Epilogue: Garbage In, Garbage Out
p. 256
Endnotes
p. 263
Index
p. 269
Table of Contents provided by Ingram. All Rights Reserved.