Note: Supplemental materials are not guaranteed with Rental or Used book purchases.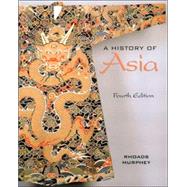 Questions About This Book?
Why should I rent this book?
Renting is easy, fast, and cheap! Renting from eCampus.com can save you hundreds of dollars compared to the cost of new or used books each semester. At the end of the semester, simply ship the book back to us with a free UPS shipping label! No need to worry about selling it back.
How do rental returns work?
Returning books is as easy as possible. As your rental due date approaches, we will email you several courtesy reminders. When you are ready to return, you can print a free UPS shipping label from our website at any time. Then, just return the book to your UPS driver or any staffed UPS location. You can even use the same box we shipped it in!
What version or edition is this?
This is the 4th edition with a publication date of 1/1/2003.
What is included with this book?
The Used copy of this book is not guaranteed to include any supplemental materials. Typically, only the book itself is included.
The Rental copy of this book is not guaranteed to include any supplemental materials. You may receive a brand new copy, but typically, only the book itself.
Summary
Written by a leading scholar, "A History of Asia" is the only text to cover the area known as Monsoon Asia India, China, Southeast Asia, Korea, and Japan from the earliest of times to the present. Its extensive analysis integrates the complex and diverse political, social, intellectual, and economic histories of this area with an engaging and lively style. Popular because of its scope and coverage, the fifth edition of A History of Asia contains new, boxed features that emphasize cross-cultural comparisons and expanded treatment of Southeast Asia. Additionally, a timeline and discussion questions have been added to each chapter, thereby making the book even more student friendly.
Table of Contents
Contents by Country or Region
ix
xi
Preface
xiii
Author's Note to the Reader
xvii
A Note on the Spelling of Asian Names and Words
xix
Wade-Giles/Pinyin Equivalents
xx
About the Author
xxi
Atlas
xxii
Time Chart
xxiv
Introduction Monsoon Asia as a Unit of Study
1
(1)
1
(2)
3
(1)
4
(3)

| | |
| --- | --- |
| | The Study of Monsoon Asia |

7
(3)
10
(12)

| | |
| --- | --- |
| | Early and Paleolithic Cultures |

10
(1)
11
(2)

| | |
| --- | --- |
| | Agricultural Origins in Southeast Asia |

13
(1)

| | |
| --- | --- |
| | Peoples and Early Kingdoms of Southeast Asia |

14
(1)

| | |
| --- | --- |
| | Malaya, Indonesia, and the Philippines |

15
(1)
16
(2)
18
(4)

| | |
| --- | --- |
| | Asian Religions and Their Cultures |

22
(21)
22
(4)

| | |
| --- | --- |
| | Buddhism in India and Its Spread Eastward |

26
(1)
27
(3)
30
(4)
34
(1)
35
(2)
37
(2)
39
(1)

| | |
| --- | --- |
| | Asian Religions: Some Reflections |

40
(3)

| | |
| --- | --- |
| | The Traditional Societies of Asia |

43
(21)
44
(4)
48
(4)
52
(1)
53
(2)

| | |
| --- | --- |
| | Education, Lieracy, and the Printed Word |

55
(2)
57
(7)

| | |
| --- | --- |
| | The Civilization of Ancient India |

64
(24)

| | |
| --- | --- |
| | Origins of Civilization in India |

64
(1)
65
(5)
70
(2)

| | |
| --- | --- |
| | The Rise of Empire: Mauryan India |

72
(1)
73
(1)

| | |
| --- | --- |
| | Pataliputra and the Glory of Mauryan India |

74
(1)

| | |
| --- | --- |
| | The Emperor Ashoka, ``Beloved of the Gods'' |

75
(1)
76
(2)

| | |
| --- | --- |
| | Southern India and the City of Madurai |

78
(1)
79
(2)

| | |
| --- | --- |
| | The Guptas and the Empire of Harsha |

81
(2)
83
(2)
85
(3)

| | |
| --- | --- |
| | The Civilization of Ancient China |

88
(22)
88
(2)
90
(1)
91
(3)
94
(1)
95
(2)
97
(2)
99
(8)
107
(1)
108
(2)

| | |
| --- | --- |
| | Medieval India and Southeast Asia |

110
(24)

| | |
| --- | --- |
| | Early Islamic Influence in India |

110
(1)

| | |
| --- | --- |
| | The Islamic Advance into India |

111
(2)
113
(2)

| | |
| --- | --- |
| | Notable Sultans: Ala-ud-din Khalji |

115
(3)
118
(2)
120
(2)

| | |
| --- | --- |
| | The Eastward Spread of Islam |

122
(3)

| | |
| --- | --- |
| | Non-Muslim Southeast Asia |

125
(1)

| | |
| --- | --- |
| | Medieval Burma and Thailand |

125
(2)

| | |
| --- | --- |
| | Cambodia, Laos, and Vietnam |

127
(1)

| | |
| --- | --- |
| | Angkor: City of Monumental Splendor |

127
(3)

| | |
| --- | --- |
| | Malaya, Indonesia, and the Philippines |

130
(4)
134
(20)
134
(1)
135
(3)

| | |
| --- | --- |
| | Chang'an in an Age of Imperial Splendor |

138
(1)

| | |
| --- | --- |
| | Cultural Brilliance and Political Decay |

139
(1)
140
(6)
146
(2)

| | |
| --- | --- |
| | The Mongol Conquest and the Yuan Dynasty |

148
(3)

| | |
| --- | --- |
| | Chinese Culture and the Empire |

151
(3)

| | |
| --- | --- |
| | Early, Classical, and Medieval Japan and Korea |

154
(22)
154
(2)

| | |
| --- | --- |
| | Ties with Korea and Tomb Builders |

156
(2)
158
(5)
163
(1)

| | |
| --- | --- |
| | Murasaki Shikibu (Lady Murasaki) |

164
(2)

| | |
| --- | --- |
| | Pressures on the Environment |

166
(2)
168
(1)
169
(2)
171
(5)

| | |
| --- | --- |
| | Mughal India and Central Asia |

176
(20)
176
(4)
180
(3)

| | |
| --- | --- |
| | The Reign of Aurangzeb: Repression and Revolt |

183
(5)
188
(8)

| | |
| --- | --- |
| | New Imperial Splendor in China: The Ming Dynasty |

196
(23)
196
(2)

| | |
| --- | --- |
| | Hongwu: The Rebel Emperor |

198
(1)

| | |
| --- | --- |
| | The Ming Tributary System |

199
(1)

| | |
| --- | --- |
| | Ming Maritime Expeditions |

200
(3)

| | |
| --- | --- |
| | Prosperity and Conservatism |

203
(1)
204
(6)

| | |
| --- | --- |
| | Imperial Beijing: Axis of the Ming World |

210
(1)
211
(5)
216
(3)
219
(22)
219
(1)

| | |
| --- | --- |
| | The Crusades: Europe Begins to Push Eastward |

220
(1)

| | |
| --- | --- |
| | Europe at the End of the Middle Ages |

221
(2)
223
(2)

| | |
| --- | --- |
| | The Spanish in the Philippines |

225
(1)
226
(3)

| | |
| --- | --- |
| | ``Christians and Spices'' |

229
(2)

| | |
| --- | --- |
| | Matteo Ricci: Missionary to the Ming Court |

231
(1)

| | |
| --- | --- |
| | The Russian Advance in Asia |

232
(1)

| | |
| --- | --- |
| | Japan's Christian Century |

233
(1)
234
(2)
236
(2)

| | |
| --- | --- |
| | The English in Seventeenth-Century India |

238
(3)

| | |
| --- | --- |
| | Manchu China and Tokugawa Japan |

241
(27)
242
(2)

| | |
| --- | --- |
| | Prosperity and Population Increases |

244
(7)

| | |
| --- | --- |
| | Qing Glory and Technological Backwardness |

251
(3)
254
(1)

| | |
| --- | --- |
| | Reunification and the Tokugawa Shogunate in Japan |

255
(6)

| | |
| --- | --- |
| | Edo and the ``Floating World'' |

261
(1)
262
(1)

| | |
| --- | --- |
| | Foreign Pressures for Change |

263
(5)

| | |
| --- | --- |
| | The Rise of British Power in India |

268
(25)
268
(3)
271
(1)

| | |
| --- | --- |
| | The Early English Presence |

272
(2)

| | |
| --- | --- |
| | The Mughal and Post-Mughal Contexts |

274
(1)

| | |
| --- | --- |
| | Anglo-French Rivalry and the Conquest of Bengal |

275
(2)

| | |
| --- | --- |
| | Robert Clive and the Beginnings of British India |

277
(4)

| | |
| --- | --- |
| | The Orientalists and the bengal Renaissance |

281
(2)

| | |
| --- | --- |
| | Calcutta, Colonial Capital |

283
(1)

| | |
| --- | --- |
| | From Tolerance to Arrogance |

284
(2)
286
(1)

| | |
| --- | --- |
| | The Consolidation of the British Empire in India |

287
(6)

| | |
| --- | --- |
| | The Triumph of Imperialism in Asia |

293
(28)
293
(4)

| | |
| --- | --- |
| | Imperialism in Asia and Asian Responses |

297
(1)
298
(4)

| | |
| --- | --- |
| | New Delhi: Indian Summer of the Raj |

302
(4)

| | |
| --- | --- |
| | Colonial Regimes in Southeast Asia |

306
(2)
308
(4)
312
(4)

| | |
| --- | --- |
| | Ito Hirobumi: Meiji Statesman |

316
(1)

| | |
| --- | --- |
| | Imperialism and Americans in Asia |

316
(5)

| | |
| --- | --- |
| | Subjugation, Nationalism, and Revolution in China and India |

321
(25)
322
(7)
329
(3)

| | |
| --- | --- |
| | Prominent Figures in the May Fourth Movement |

332
(2)

| | |
| --- | --- |
| | India Under Colonial Rule |

334
(5)

| | |
| --- | --- |
| | The Beginnings of Indian Nationalism |

339
(3)
342
(4)

| | |
| --- | --- |
| | The Struggle for Asia, 1920-1945 |

346
(30)

| | |
| --- | --- |
| | Colonialism in Southeast Asia |

346
(6)

| | |
| --- | --- |
| | India Moves Toward Independence |

352
(3)

| | |
| --- | --- |
| | China in the 1920s and 1930s |

355
(4)

| | |
| --- | --- |
| | Shanghai: The Model Treaty Port |

359
(1)
360
(5)
365
(4)

| | |
| --- | --- |
| | Chongqing: Beleaguered Wartime Capital |

369
(1)

| | |
| --- | --- |
| | Japan in the Pacific and Southeast Asia |

370
(2)
372
(4)

| | |
| --- | --- |
| | Revival and Revolution in Japan and China |

376
(28)
376
(7)

| | |
| --- | --- |
| | Tokyo and the Modern World |

383
(3)
386
(9)

| | |
| --- | --- |
| | Jiang Qing and the Gang of Four |

395
(5)
400
(1)
401
(3)

| | |
| --- | --- |
| | Korea and Southeast Asia in the Modern World |

404
(27)

| | |
| --- | --- |
| | Yi Dynasty Korea in Decline |

404
(3)

| | |
| --- | --- |
| | Korea Under Japanese Rule |

407
(1)
408
(2)
410
(2)

| | |
| --- | --- |
| | Southeast Asia Since World War II |

412
(2)
414
(5)
419
(1)

| | |
| --- | --- |
| | Laos: The Forgotten Country |

420
(1)

| | |
| --- | --- |
| | Burma, Thailand, Malaya, and Singapore |

421
(3)
424
(3)
427
(4)

| | |
| --- | --- |
| | South Asia: Independence, Political Division, and Development |

431
(27)

| | |
| --- | --- |
| | Partition and Independence |

431
(6)
437
(2)
439
(1)
440
(1)
441
(1)
442
(7)

| | |
| --- | --- |
| | Female Leaders of South Asia |

449
(2)

| | |
| --- | --- |
| | Indian and South Asian Achievements and Shortcomings |

451
(7)

| | |
| --- | --- |
| | Asia at the Start of the Twenty-First Century |

458
461
(1)
462
(2)
464
(3)
467
(1)
468
(2)

| | |
| --- | --- |
| | A Country-by-Country Survey |

470
Acknowledgments
1
(1)
Index
1