Note: Supplemental materials are not guaranteed with Rental or Used book purchases.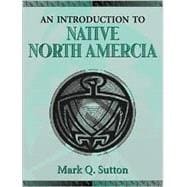 Questions About This Book?
Why should I rent this book?
Renting is easy, fast, and cheap! Renting from eCampus.com can save you hundreds of dollars compared to the cost of new or used books each semester. At the end of the semester, simply ship the book back to us with a free UPS shipping label! No need to worry about selling it back.
How do rental returns work?
Returning books is as easy as possible. As your rental due date approaches, we will email you several courtesy reminders. When you are ready to return, you can print a free UPS shipping label from our website at any time. Then, just return the book to your UPS driver or any staffed UPS location. You can even use the same box we shipped it in!
What version or edition is this?
This is the 1st edition with a publication date of 11/1/1999.
What is included with this book?
The Used copy of this book is not guaranteed to include any supplemental materials. Typically, only the book itself is included.
The Rental copy of this book is not guaranteed to include any supplemental materials. You may receive a brand new copy, but typically, only the book itself.
Related Products
Summary
An Introduction to Native North America provides a basic introduction to the Native Peoples of North America, including both Eskimos and Indians. Beginning with a discussion of the geography of North America, this excellent text delves into the history of research, basic prehistory, the European invasion, and the impact of Europeans on Native cultures. A final chapter covers contemporary Native Americans, including issues of religion, health, and politics. Much of the book is also written from the perspective of the ethnographic present, and the various cultures are described as they were at the specific times noted in the text.
Table of Contents
Preface
xi
1
(22)

| | |
| --- | --- |
| | The Geography of North America |

1
(3)
4
(1)
5
(6)
6
(1)
7
(1)
7
(1)
8
(1)

| | |
| --- | --- |
| | Territories and Boundaries |

8
(1)
9
(1)
10
(1)

| | |
| --- | --- |
| | Contemporary Adoptions of Native American Culture |

10
(1)

| | |
| --- | --- |
| | A Brief History of Research on Native North Americans |

11
(5)

| | |
| --- | --- |
| | The Impact of Anthropology on Native Cultures |

13
(1)

| | |
| --- | --- |
| | Changing Popular Views of North America |

14
(1)

| | |
| --- | --- |
| | Sidelight: The Domesticated ``Wilderness'' |

15
(1)

| | |
| --- | --- |
| | A General Prehistory of North America |

16
(7)

| | |
| --- | --- |
| | The Origin of Native Peoples in the New World |

16
(2)
18
(1)
19
(1)

| | |
| --- | --- |
| | Sidelight: Weapons Technology |

20
(1)

| | |
| --- | --- |
| | The Formative: Agriculture |

21
(1)

| | |
| --- | --- |
| | Mesoamerican Influences on Native North America |

22
(1)

| | |
| --- | --- |
| | European Invasion and Conquest |

23
(19)
23
(1)

| | |
| --- | --- |
| | Columbus and the Early Exploration of North America |

24
(1)

| | |
| --- | --- |
| | European Colonies in North America |

25
(2)

| | |
| --- | --- |
| | Differing Approaches to Exploitation of the New World |

25
(2)
27
(1)

| | |
| --- | --- |
| | A History of Governmental Policies toward Native Americans |

27
(8)

| | |
| --- | --- |
| | United States Indian Policies |

28
(5)
33
(1)

| | |
| --- | --- |
| | Indian Policies in Northern Mexico |

34
(1)

| | |
| --- | --- |
| | The Cultural and Biological Impact of European Intrusion |

35
(2)

| | |
| --- | --- |
| | Sidelight: European Disease in the New World |

36
(1)
37
(5)

| | |
| --- | --- |
| | Sidelight: The Spanish Mission System |

38
(3)

| | |
| --- | --- |
| | Sidelight: Native Tobacco: Then and Now |

41
(1)

| | |
| --- | --- |
| | Native Peoples of the Arctic |

42
(38)

| | |
| --- | --- |
| | Geography and Environment |

44
(2)

| | |
| --- | --- |
| | A Basic Prehistory of the Arctic |

46
(3)

| | |
| --- | --- |
| | The Paleoindian Period (to ca. 10,000 B.P.) |

46
(1)

| | |
| --- | --- |
| | The Archaic Period (ca. 10,000 B.P. to Contact) |

46
(1)
47
(1)

| | |
| --- | --- |
| | The Impact of European Contact |

48
(1)

| | |
| --- | --- |
| | A Brief History of Ethnographic Research |

49
(1)

| | |
| --- | --- |
| | A Broad Portrait of Arctic Groups |

49
(31)
51
(1)
52
(2)
54
(2)

| | |
| --- | --- |
| | Material Culture and Technology |

56
(2)
58
(1)
59
(1)
60
(1)

| | |
| --- | --- |
| | The Aleut: An Arctic Case Study |

61
(9)

| | |
| --- | --- |
| | The Inuit of Quebec: An Arctic Case Study |

70
(10)

| | |
| --- | --- |
| | Native Peoples of the Subarctic |

80
(19)

| | |
| --- | --- |
| | Geography and Environment |

80
(1)

| | |
| --- | --- |
| | A Basic Prehistory of the Subarctic |

81
(3)

| | |
| --- | --- |
| | The Paleoindian Period (to ca. 10,000 B.P.) |

82
(1)

| | |
| --- | --- |
| | The Archaic Period (ca. 10,000 B.P. to Contact) |

82
(1)
82
(1)

| | |
| --- | --- |
| | The Impact of European Contact |

83
(1)

| | |
| --- | --- |
| | A Brief History of Ethnographic Research |

84
(1)

| | |
| --- | --- |
| | A Broad Portrait of Subarctic Groups |

84
(15)
85
(1)
85
(1)
86
(1)

| | |
| --- | --- |
| | Material Culture and Technology |

87
(1)
88
(1)
89
(1)

| | |
| --- | --- |
| | The Western Woods Cree: A Subarctic Case Study |

90
(9)

| | |
| --- | --- |
| | Native Peoples of the Plateau |

99
(21)

| | |
| --- | --- |
| | Geography and Environment |

99
(2)

| | |
| --- | --- |
| | A Basic Prehistory of the Plateau |

101
(2)

| | |
| --- | --- |
| | The Paleoindian Period (ca. 14,000 to 10,000 B.P.) |

101
(1)

| | |
| --- | --- |
| | The Archaic Period (ca. 10,000 B.P. to Contact) |

102
(1)
102
(1)

| | |
| --- | --- |
| | The Impact of European Contact |

103
(1)

| | |
| --- | --- |
| | A Brief History of Ethnographic Research |

103
(1)
104
(1)

| | |
| --- | --- |
| | A Broad Portrait of Plateau Groups |

104
(16)
106
(1)
106
(1)
107
(1)

| | |
| --- | --- |
| | Material Culture and Technology |

108
(1)
108
(1)
108
(2)

| | |
| --- | --- |
| | The Nez Perce: A Plateau Case Study |

110
(2)

| | |
| --- | --- |
| | VIP Profile: Chief Joseph of the Nez Perce |

112
(8)

| | |
| --- | --- |
| | Native Peoples of the Northwest Coast |

120
(27)

| | |
| --- | --- |
| | Geography and Environment |

120
(2)

| | |
| --- | --- |
| | A Basic Prehistory of the Northwest Coast |

122
(3)

| | |
| --- | --- |
| | The Paleoindian Period (ca. 14,000 to 10,000 B.P.) |

122
(1)

| | |
| --- | --- |
| | The Paleomarine Period (ca. 10,000 to 5,000 B.P.) |

122
(1)

| | |
| --- | --- |
| | The Middle Period (ca. 5,000 to 1,500 B.P.) |

123
(1)

| | |
| --- | --- |
| | The Late Period (ca. 1,500 B.P. to Contact) |

123
(1)
123
(2)

| | |
| --- | --- |
| | The Impact of European Contact |

125
(1)

| | |
| --- | --- |
| | A Brief History of Ethnographic Research |

125
(1)

| | |
| --- | --- |
| | A Broad Portrait of Northwest Coast Groups |

126
(21)
126
(1)
127
(1)
128
(2)
130
(1)

| | |
| --- | --- |
| | Material Culture and Technology |

131
(2)

| | |
| --- | --- |
| | Sidelight: Northwest Coast Art |

133
(1)
134
(1)

| | |
| --- | --- |
| | Northwest Coast Indians Today |

135
(1)

| | |
| --- | --- |
| | VIP Profile: Chief Seathl |

136
(1)

| | |
| --- | --- |
| | The Kwakiutl: A Northwest Coast Case Study |

137
(10)

| | |
| --- | --- |
| | Native Peoples of the Great Basin |

147
(25)

| | |
| --- | --- |
| | Geography and Environment |

147
(2)

| | |
| --- | --- |
| | A Basic Prehistory of the Great Basin |

149
(5)

| | |
| --- | --- |
| | The Paleoindian Period (ca. 12,000 to 10,000 B.P.) |

149
(1)

| | |
| --- | --- |
| | The Archaic Period (ca. 10,000 B.P. to Contact) |

150
(1)
151
(1)
151
(1)

| | |
| --- | --- |
| | VIP Profile: Sarah Winnemucca, Northern Paiute Leader |

152
(2)

| | |
| --- | --- |
| | The Impact of European Contact |

154
(1)

| | |
| --- | --- |
| | A Brief History of Ethnographic Research |

154
(1)

| | |
| --- | --- |
| | A Broad Portrait of Great Basin Groups |

155
(17)
155
(1)
156
(1)
157
(2)

| | |
| --- | --- |
| | Material Culture and Technology |

159
(1)
159
(1)

| | |
| --- | --- |
| | Sidelight: The Ghost Dance Religion |

160
(2)

| | |
| --- | --- |
| | Great Basin Peoples Today |

162
(1)

| | |
| --- | --- |
| | The Owens Valley Paiute: A Great Basin Case Study |

163
(9)

| | |
| --- | --- |
| | Native Peoples of California |

172
(24)
173
(1)

| | |
| --- | --- |
| | A Basic Prehistory of California |

173
(3)

| | |
| --- | --- |
| | The Paleoindian Period (ca. 12,000 B.P. to 10,000 B.P.) |

173
(1)

| | |
| --- | --- |
| | The Archaic Period (ca. 10,000 B.P. to Contact) |

173
(2)
175
(1)

| | |
| --- | --- |
| | The Impact of European Contact |

176
(1)

| | |
| --- | --- |
| | A Brief History of Ethnographic Research |

176
(1)

| | |
| --- | --- |
| | A Broad Portrait of California Indians |

177
(19)
177
(1)
178
(1)
178
(1)

| | |
| --- | --- |
| | Material Culture and Technology |

179
(1)
179
(1)

| | |
| --- | --- |
| | VIP Profile: Ishi: ``The Last Wild Indian in North America'' |

180
(1)
181
(1)

| | |
| --- | --- |
| | The Yokuts: A California Case Study |

182
(6)

| | |
| --- | --- |
| | The Chumash: A California Case Study |

188
(8)

| | |
| --- | --- |
| | Native Peoples of the Southwest |

196
(55)

| | |
| --- | --- |
| | Geography and Environment |

197
(1)

| | |
| --- | --- |
| | A Basic Prehistory of the Southwest |

198
(6)

| | |
| --- | --- |
| | The Paleoindian Period (ca. 12,000 to 10,000 B.P.) |

198
(1)

| | |
| --- | --- |
| | The Archaic Period (ca. 10,000 to 2,000 B.P.) |

199
(1)
199
(2)
201
(2)

| | |
| --- | --- |
| | VIP Profile: Geronimo, Apache Leader |

203
(1)

| | |
| --- | --- |
| | The Impact of European Contact |

204
(1)

| | |
| --- | --- |
| | A Brief History of Ethnographic Research |

204
(1)

| | |
| --- | --- |
| | A Broad Portrait of Southwestern Pueblo Groups |

205
(4)
206
(1)
206
(1)
206
(1)

| | |
| --- | --- |
| | Material Culture and Technology |

207
(1)
208
(1)
209
(1)

| | |
| --- | --- |
| | A Broad Portrait of Non-Pueblo Southwestern Groups |

209
(42)
211
(1)
211
(1)
211
(1)
211
(1)

| | |
| --- | --- |
| | Sidelight: The Myth of Don Juan |

212
(1)

| | |
| --- | --- |
| | The Hopi: A Southwestern Case Study |

213
(5)

| | |
| --- | --- |
| | Sidelight: The Navajo-Hopi Land Dispute |

218
(12)

| | |
| --- | --- |
| | The Navajo: A Southwestern Case Study |

230
(11)

| | |
| --- | --- |
| | The Tarahumara: A Southwestern Case Study |

241
(10)

| | |
| --- | --- |
| | Native Peoples of the Plains |

251
(38)

| | |
| --- | --- |
| | Geography and Environment |

251
(2)

| | |
| --- | --- |
| | A Basic Prehistory of the Plains |

253
(6)

| | |
| --- | --- |
| | The Plaeoindian Period (ca. 12,000 to 9,000 B.P.) |

253
(1)

| | |
| --- | --- |
| | The Archaic Period (ca. 9,000 to 1,700 B.P.) |

253
(1)
254
(1)

| | |
| --- | --- |
| | The Impact of the Horse on Plains Culture |

255
(1)

| | |
| --- | --- |
| | VIP Profile: Sitting Bull, Hunkpapa Leader |

256
(2)

| | |
| --- | --- |
| | The Impact of European Contact |

258
(1)

| | |
| --- | --- |
| | A Brief History of Ethnographic Research |

259
(1)

| | |
| --- | --- |
| | A Broad Portrait of Plains Groups |

260
(29)
262
(1)
262
(1)
263
(1)
264
(1)

| | |
| --- | --- |
| | Material Culture and Technology |

265
(1)
266
(2)
268
(1)

| | |
| --- | --- |
| | The Cheyenne: A Plains Case Study |

269
(9)

| | |
| --- | --- |
| | The Pawnees: A Plains Case Study |

278
(11)

| | |
| --- | --- |
| | Native Peoples of the Northeast |

289
(35)

| | |
| --- | --- |
| | Geography and Environment |

289
(2)

| | |
| --- | --- |
| | A Basic Prehistory of the Northeast |

291
(4)

| | |
| --- | --- |
| | The Paleoindian Period (ca. 15,000 to 10,000 B.P.) |

291
(1)

| | |
| --- | --- |
| | The Archaic Period (ca. 10,000 to 3,000 B.P.) |

292
(1)

| | |
| --- | --- |
| | The Woodland Period (ca. 3,000 B.P. to Contact) |

292
(1)
293
(2)

| | |
| --- | --- |
| | The Impact of European Contact |

295
(1)

| | |
| --- | --- |
| | A Brief History of Ethnographic Research |

295
(1)

| | |
| --- | --- |
| | A Broad Portrait of Northeastern Groups |

296
(28)
296
(1)
297
(1)
298
(1)
299
(1)
299
(1)

| | |
| --- | --- |
| | Material Culture and Technology |

300
(1)
301
(1)

| | |
| --- | --- |
| | Northeastern Indians Today |

301
(2)

| | |
| --- | --- |
| | The Iroquois: A Northeastern Case Study |

303
(2)
305
(10)

| | |
| --- | --- |
| | The Ottawa: A Northeastern Case Study |

315
(9)

| | |
| --- | --- |
| | Native Peoples of the Southeast |

324
(34)

| | |
| --- | --- |
| | Geography and Environment |

324
(2)

| | |
| --- | --- |
| | A Basic Prehistory of the Southeast |

326
(6)

| | |
| --- | --- |
| | The Paleoindian Period (to ca. 10,000 B.P.) |

326
(1)

| | |
| --- | --- |
| | The Archaic Period (ca. 10,000 to 3,000 B.P.) |

326
(1)

| | |
| --- | --- |
| | The Woodland Period (ca. 3,000 to 1,000 B.P.) |

327
(1)

| | |
| --- | --- |
| | The Mississippian Period (ca. 1,000 to 500 B.P.) |

327
(1)
328
(2)

| | |
| --- | --- |
| | Sidelight: The Development of the Seminole |

330
(1)

| | |
| --- | --- |
| | The Impact of European Contact |

331
(1)

| | |
| --- | --- |
| | A Brief History of Ethnographic Research |

332
(1)

| | |
| --- | --- |
| | A Broad Portrait of Southeastern Groups |

332
(26)
332
(1)
333
(2)
335
(1)

| | |
| --- | --- |
| | Material Culture and Technology |

336
(1)
337
(1)

| | |
| --- | --- |
| | Southeastern Indians Today |

338
(1)

| | |
| --- | --- |
| | The Cherokee: A Southeastern Case Study |

339
(2)

| | |
| --- | --- |
| | VIP Profile: Sequoyah, Cherokee Leader |

341
(9)

| | |
| --- | --- |
| | The Natchez: A Southeastern Case Study |

350
(8)
358
(11)

| | |
| --- | --- |
| | A Revival of Native Culture |

359
(1)

| | |
| --- | --- |
| | Sidelight: Visiting Native North America |

360
(1)
360
(6)

| | |
| --- | --- |
| | The American Indian Movement |

360
(1)
361
(1)
362
(2)
364
(1)
364
(1)
364
(2)
366
(1)
366
(1)
366
(2)

| | |
| --- | --- |
| | Some General Internet Resources for Materials on Native Americans |

368
(1)
Glossary
369
(3)
References and Suggested Readings
372
(25)
Index
397