Note: Supplemental materials are not guaranteed with Rental or Used book purchases.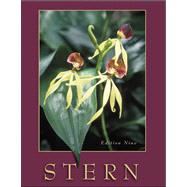 Summary
This introductory text assumes little prior scientific knowledge on the part of the student. It includes sufficient information for some shorter introductory botany courses open to both majors and nonmajors, and is arranged so that certain sections can be omitted without disrupting the overall continuity of the course. Stern emphasizes current interests while presenting basic botanical principles.
Table of Contents
What Is Plant Biology?
The Nature of Life?
Cells
Tissues
Roots and Soils
Stems
Leaves
Flowers, Fruits, and Seeds
Water in Plants
Plant Metabolism
Growth
Meiosis and Alternation of Generation
Genetics
Plant Breeding and Propagation
Evolution
Plant Names and Classification
Domain (Kingdom) Bacteria, Domain (Kingdom) Archaea, and Viruses
Kingdom Protista
Kingdom Fungi
Introduction to the Plant Kingdom: Bryophytes
The Seedless Vascular Plants: Ferns and Their Relatives
Introduction to Seed Plants: Gymnosperms
Seed Plants: Angiosperms
Flowering Plants and Civilization
Ecology
Biomes
Table of Contents provided by Publisher. All Rights Reserved.