Note: Supplemental materials are not guaranteed with Rental or Used book purchases.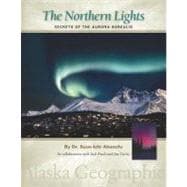 The Northern Lights: Secrets of the Aurora Borealis
ISBN13:
9780882407555
by
Akasofu, Syun-Ichi
Summary
The Northern Lights: Secrets of the Aurora Borealis presents the most up-to-date information on the science, history, and mythology behind the magical light of the aurora. Illustrated throughout with stunning photographs, woodcuts depicting the wonder of the ancients, plus explanatory diagrams, charts, and satellite photographs, The Northern Lights offers a crucial guide for serious aurora watchers and casual sky gazers alike. Book jacket.
Author Biography
Dr. Syun-Ichi Akasofu, one of the world's foremost authorities on the aurora, explains the solar-driven electromagnetic forces that produce the auroral phenomenon, sums up the state of auroral science today, and ponders aspects of the aurora still not understood. Dr. Akasofu came to Alaska from Japan in 1958 to study at the Geophysical Institute of the University of Alaska Fairbanks, where he received his Ph.D. By 1981, his auroral research earned him the distinction of being one of the one thousand most-cited contemporary scientists. He is the founding director of the International Arctic Research Center in Fairbanks.
Table of Contents
Acknowledgments
p. 3
Foreword
p. 7
Introduction
p. 11
Auroral Legends
p. 15
Auroral Sightings in Ancient Times and Medieval Days
p. 25
The Aurora and Polar Explorers
p. 31
The Aurora and Northern Settlers
p. 51
Earliest Ideas About the Aurora
p. 65
Pioneers of Modern Auroral Science
p. 77
Basic Facts About the Aurora
p. 87
Auroral Displays: Auroral Substorm
p. 113
What Kind of Auroral Displays Are You Watching?
p. 121
Solving the Riddle of the Aurora
p. 139
Solar Actions
p. 153
Recent Progress in Auroral Science: Summary and Unsolved Problems
p. 163
Photographing the Aurora
p. 177
Glossary
p. 182
Bibliography
p. 184
Index
p. 188
About the Author
p. 192
Table of Contents provided by Ingram. All Rights Reserved.