Note: Supplemental materials are not guaranteed with Rental or Used book purchases.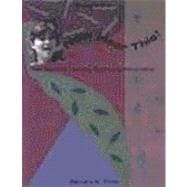 Now Hear This! High Beginning Listening, Speaking, & Pronunciation
ISBN13:
9780838452707
by
Foley, Barbara H.
Questions About This Book?
What version or edition is this?
This is the 2nd edition with a publication date of 3/2/1994.
What is included with this book?
The New copy of this book will include any supplemental materials advertised. Please check the title of the book to determine if it should include any CDs, lab manuals, study guides, etc.
Summary
Now Hear This is a listening, pronunciation, and speaking text for high beginning students of ESL. It develops listening skills for high interest narratives and informal conversations. The text and accompanying tapes may be used with college level students, adult programs, and high school classes. The materials are both easy to use and highly effective in a language laboratory.
Table of Contents
To The Teacher
v
(3)
Acknowledgments
viii
2
(8)

| | |
| --- | --- |
| | COMPREHENSION Job characteristics |

| | |
| --- | --- |
| | STRUCTURE Present tense Always I Never |

| | |
| --- | --- |
| | PRONUNCIATION And I Or Don't |

| | |
| --- | --- |
| | CONVERSATIONS Expressing like and dislike How questions |

| | |
| --- | --- |
| | FACE TO FACE Discussing job characteristics |

| | |
| --- | --- |
| | INTERACTION Understanding classified ads |

10
(8)

| | |
| --- | --- |
| | COMPREHENSION The effects of smoking |

| | |
| --- | --- |
| | STRUCTURE Tense contrast Negatives |

| | |
| --- | --- |
| | PRONUNCIATION Listening for -s Linking with -s |

| | |
| --- | --- |
| | CONVERSATIONS Making requests |

| | |
| --- | --- |
| | FACE TO FACE Agreeing and disagreeing with statements |

| | |
| --- | --- |
| | INTERACTION Deciding which places to allow smoking |

18
(8)

| | |
| --- | --- |
| | COMPREHENSION The needs of the elderly |

| | |
| --- | --- |
| | PRONUNCIATION Linking with -s Listening for is / does in questions |

| | |
| --- | --- |
| | SPEAKERS Talking about activities and interests |

| | |
| --- | --- |
| | FACE TO FACE Asking and answering questions about facts |

26
(8)

| | |
| --- | --- |
| | COMPREHENSION Apartment problems |

| | |
| --- | --- |
| | STRUCTURE Present continuous tense Tense contrast |

| | |
| --- | --- |
| | PRONUNCIATION Syllables Can I Can't |

| | |
| --- | --- |
| | CONVERSATIONS Describing a problem Confirming day and time Expressing displeasure |

| | |
| --- | --- |
| | FACE TO FACE Asking for information about an apartment |

| | |
| --- | --- |
| | INTERACTION Conversations about apartment problems |

34
(8)

| | |
| --- | --- |
| | COMPREHENSION Census statistics |

| | |
| --- | --- |
| | STRUCTURE Present continuous tense |

| | |
| --- | --- |
| | PRONUNCIATION Stressed syllables Numbers |

| | |
| --- | --- |
| | CONVERSATIONS Expressing likes and dislikes / giving reasons Asking Why |

| | |
| --- | --- |
| | FACE TO FACE Stating and recording numbers |

| | |
| --- | --- |
| | INTERACTION Expressing likes and dislikes |

42
(8)

| | |
| --- | --- |
| | COMPREHENSION The future of seven jobs |

| | |
| --- | --- |
| | STRUCTURE Future tense Tense contrast |

| | |
| --- | --- |
| | PRONUNCIATION Stressed syllables Numbers |

| | |
| --- | --- |
| | CONVERSATIONS Discussing job security |

| | |
| --- | --- |
| | FACE TO FACE Stating and understanding salaries |

| | |
| --- | --- |
| | INTERACTION Discussing the outlook for various jobs |

50
(8)

| | |
| --- | --- |
| | COMPREHENSION Dangers of drunk driving |

| | |
| --- | --- |
| | PRONUNCIATION His / Him (silent h) Stressed words |

| | |
| --- | --- |
| | CONVERSATIONS Understanding traffic violation cases Question formation by intonation |

| | |
| --- | --- |
| | FACE TO FACE Describing an accident scene |

| | |
| --- | --- |
| | INTERACTION Discussing drunk-driving situations |

58
(10)

| | |
| --- | --- |
| | COMPREHENSION The story of a robbery |

| | |
| --- | --- |
| | STRUCTURE Past tense Tense contrast |

| | |
| --- | --- |
| | PRONUNCIATION Syllables Past tense linking with /d/ and /t/ Stressed words |

| | |
| --- | --- |
| | CONVERSATIONS Understanding sequence of events Questions with Did |

| | |
| --- | --- |
| | FACE TO FACE Describing a robbery scene Deciding which items were taken |

| | |
| --- | --- |
| | INTERACTION Describing a crime |

68
(8)

| | |
| --- | --- |
| | COMPREHENSION The story of some lottery winners |

| | |
| --- | --- |
| | STRUCTURE Past irregular verbs Negatives -- don't, doesn't, didn't |

| | |
| --- | --- |
| | PRONUNCIATION Linking with a / an Questions with Did he / Does he |

| | |
| --- | --- |
| | CONVERSATIONS Listening for number and attitude |

| | |
| --- | --- |
| | FACE TO FACE Describing how winners spent their money |

| | |
| --- | --- |
| | INTERACTION Agreeing on lottery numbers |

76
(10)

| | |
| --- | --- |
| | COMPREHENSION The story of a world traveler |

| | |
| --- | --- |
| | STRUCTURE Past irregular tense One of the + adjective |

| | |
| --- | --- |
| | PRONUNCIATION Was / Were Past tense linking with /t/ and /d/ |

| | |
| --- | --- |
| | CONVERSATIONS Describing modern technology Conversation fillers |

| | |
| --- | --- |
| | FACE TO FACE Labeling the parts of a computer |

| | |
| --- | --- |
| | INTERACTION Describing electronic items |

| | |
| --- | --- |
| | 11 CAN I BORROW A DOLLAR? |

86
(8)

| | |
| --- | --- |
| | COMPREHENSION Borrowing from a friend |

| | |
| --- | --- |
| | STRUCTURE Requests Tense contrast |

| | |
| --- | --- |
| | PRONUNCIATION To Linking (consonant -- vowel) |

| | |
| --- | --- |
| | CONVERSATIONS Making requests Expressing hesitancy |

| | |
| --- | --- |
| | FACE TO FACE Giving excuses |

| | |
| --- | --- |
| | INTERACTION Asking to borrow an item |

| | |
| --- | --- |
| | 12 THE WORLD TRADE CENTER |

94
(8)

| | |
| --- | --- |
| | COMPREHENSION The bombing of the World Trade Center |

| | |
| --- | --- |
| | STRUCTURE Past continuous tense |

| | |
| --- | --- |
| | PRONUNCIATION Negative contractions Linking (consonant -- vowel) |

| | |
| --- | --- |
| | CONVERSATIONS Talking about fires Continuing the conversation with and or but |

| | |
| --- | --- |
| | FACE TO FACE Describing the scene of a fire |

| | |
| --- | --- |
| | INTERACTION Acting in an emergency |

102
(8)

| | |
| --- | --- |
| | COMPREHENSION The sinking of the Titanic |

| | |
| --- | --- |
| | STRUCTURE Past continuous tense |

| | |
| --- | --- |
| | PRONUNCIATION Of Word stress |

| | |
| --- | --- |
| | SPEAKERS Deciding if the speaker is talking about the present or the past |

| | |
| --- | --- |
| | FACE TO FACE Asking and answering questions about natural disasters |

| | |
| --- | --- |
| | INTERACTION Making emergency preparations |

110
(10)

| | |
| --- | --- |
| | COMPREHENSION Recycling of garbage |

| | |
| --- | --- |
| | PRONUNCIATION Linking (same consonant) Word stress (contrast) |

| | |
| --- | --- |
| | SPEAKERS Describing garbage disposal and recycling Comparing statements |

| | |
| --- | --- |
| | INTERACTION Describing how to conserve energy |

120
(9)

| | |
| --- | --- |
| | COMPREHENSION The meaning of dreams |

| | |
| --- | --- |
| | PRONUNCIATION Word stress Questions with Do / Did |

| | |
| --- | --- |
| | DREAMS Describing a dream |

| | |
| --- | --- |
| | INTERACTION I Interpreting dream symbols |

| | |
| --- | --- |
| | INTERACTION II Describing a dream |

ANSWER KEY (TO SELECTED EXERCISES)
129
(2)
FACE TO FACE: STUDENT B
131
(14)
TAPESCRIPTS
145