Note: Supplemental materials are not guaranteed with Rental or Used book purchases.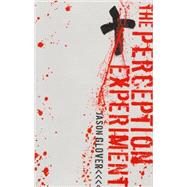 Summary
His town is perfect. A shining example of morality. The kind of place you'd raise children in. The kind of place that breeds happy, productive citizens.He is an exemplary member of the community-goes to Church every Sunday, always punctual and organized, never misses a day of work.But to achieve perfection, sacrifices have to be made.This is a world of mandatory mind control.When one man is forced to confront the holes in his worldview head on, what starts with skipping Church becomes a full-fledged battle for sanity.Now they're coming for him, to put him back in his place, restore his status as a sedated slave.In this gripping and suspenseful psychological thrill-ride, you'll follow the narrator's remarkable journey of awareness and self-discovery as the world he once knew is torn apart around him.If ignorance is bliss, then knowledge is torture.The Perception Experiment is a poetic and imaginative work of literature, a modern allegory of epic proportions that will leave you emotionally shaken.
Author Biography
Jason Glover is an activist, poet, graphic designer and the owner/editor of Thirdeye Magazine (www.thirdeyemag.com), an independent art publication based in Traverse City, MI. He founded the magazine with his wife Mallory three years ago at the age of 21. Now he is launching Thirdeye Publications with the hope of providing independent and controversial novelists with a voice.