Note: Supplemental materials are not guaranteed with Rental or Used book purchases.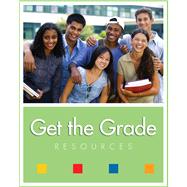 Questions About This Book?
Why should I rent this book?
Renting is easy, fast, and cheap! Renting from eCampus.com can save you hundreds of dollars compared to the cost of new or used books each semester. At the end of the semester, simply ship the book back to us with a free UPS shipping label! No need to worry about selling it back.
How do rental returns work?
Returning books is as easy as possible. As your rental due date approaches, we will email you several courtesy reminders. When you are ready to return, you can print a free UPS shipping label from our website at any time. Then, just return the book to your UPS driver or any staffed UPS location. You can even use the same box we shipped it in!
What version or edition is this?
This is the 5th edition with a publication date of 8/8/2005.
What is included with this book?
The Used copy of this book is not guaranteed to include any supplemental materials. Typically, only the book itself is included.
The Rental copy of this book is not guaranteed to include any supplemental materials. You may receive a brand new copy, but typically, only the book itself.
Summary
Written by Mack C. Shelley, Jamie Swift, and Steffen W. Schmidt, this reader is updated to include the latest issues in American political debate. You will find numerous readings that deal with controversial issues, legal conflicts, and ethical judgment calls directly related to academia and students. Some topics include diversity on trial, politicians on the web, campaign reform, and war in cyberspace. These topics will generate an exciting and productive debate on important issues facing Americans which will ultimately enhance students?' critical thinking skills, the ability to engage in group or teamwork projects, active learning motivation, and communication skills, as well as foster a liberal education and stimulate positive, informed citizenship. Two to four articles per chapter.
Table of Contents
| | |
| --- | --- |
| | Part One The American System |

1
(28)

| | |
| --- | --- |
| | What If ... National Laws Were Put to a Popular Vote? |

2
(1)
3
(1)

| | |
| --- | --- |
| | Why Is Government Necessary? |

3
(2)
3
(1)

| | |
| --- | --- |
| | Limiting Government Power |

4
(1)
5
(1)

| | |
| --- | --- |
| | Democracy and Other Forms of Government |

5
(4)
5
(1)

| | |
| --- | --- |
| | Direct Democracy as a Model |

6
(1)

| | |
| --- | --- |
| | The Dangers of Direct Democracy |

7
(1)
7
(2)

| | |
| --- | --- |
| | What Kind of Democracy Do We Have? |

9
(1)
9
(1)
9
(1)
10
(1)
10
(5)
10
(1)
11
(2)
13
(2)
15
(5)

| | |
| --- | --- |
| | Liberalism versus Conservatism |

15
(1)

| | |
| --- | --- |
| | The Traditional Political Spectrum |

16
(1)
17
(1)

| | |
| --- | --- |
| | Problems with the Traditional Political Spectrum |

17
(1)

| | |
| --- | --- |
| | A Four-Cornered Ideological Grid |

18
(1)
19
(1)

| | |
| --- | --- |
| | Totalitarianism in the Islamic World |

19
(1)

| | |
| --- | --- |
| | The Changing Face of America |

20
(5)
20
(1)
21
(1)
22
(1)
23
(1)
24
(1)

| | |
| --- | --- |
| | American Politics: Why Is It Important Today? |

25
(1)

| | |
| --- | --- |
| | Making a Difference Seeing Democracy in Action |

26
(1)
26
(1)
27
(1)

| | |
| --- | --- |
| | Selected Print and Media Resources |

27
(1)

| | |
| --- | --- |
| | E-Mocracy Connecting to American Government and Politics |

28
(1)
29
(50)

| | |
| --- | --- |
| | What If ... An Immigrant Could Become President? |

30
(1)
31
(2)

| | |
| --- | --- |
| | Separatists, the Mayflower, and the Compact |

31
(1)

| | |
| --- | --- |
| | More Colonies, More Government |

32
(1)

| | |
| --- | --- |
| | British Restrictions and Colonial Grievances |

33
(1)

| | |
| --- | --- |
| | The Colonial Response: The Continental Congresses |

33
(1)

| | |
| --- | --- |
| | The First Continental Congress |

33
(1)

| | |
| --- | --- |
| | The Second Continental Congress |

33
(1)
34
(2)

| | |
| --- | --- |
| | The Resolution of Independence |

34
(1)

| | |
| --- | --- |
| | July 4, 1776---The Declaration of Independence |

34
(2)

| | |
| --- | --- |
| | The Rise of Republicanism |

36
(1)

| | |
| --- | --- |
| | The Articles of Confederation: Our First Form of Government |

36
(3)

| | |
| --- | --- |
| | Accomplishments under the Articles |

37
(1)

| | |
| --- | --- |
| | Weaknesses of the Articles |

38
(1)

| | |
| --- | --- |
| | Shays' Rebellion and the Need for Revision of the Articles |

38
(1)

| | |
| --- | --- |
| | Drafting the Constitution |

39
(7)
39
(1)
39
(1)

| | |
| --- | --- |
| | Factions among the Delegates |

40
(1)

| | |
| --- | --- |
| | Politicking and Compromises |

40
(4)

| | |
| --- | --- |
| | Working toward Final Agreement |

44
(2)
46
(1)

| | |
| --- | --- |
| | The Difficult Road to Ratification |

46
(4)

| | |
| --- | --- |
| | The Federalists Push for Ratification |

47
(1)
48
(1)

| | |
| --- | --- |
| | Did the Majority of Americans Support the Constitution? |

49
(1)
50
(1)
50
(1)

| | |
| --- | --- |
| | No Explicit Limits on State Government Powers |

50
(1)

| | |
| --- | --- |
| | Altering the Constitution: The Formal Amendment Process |

51
(3)

| | |
| --- | --- |
| | Many Amendments Proposed, Few Accepted |

52
(1)
53
(1)

| | |
| --- | --- |
| | The National Convention Provision |

54
(1)

| | |
| --- | --- |
| | Informal Methods of Constitutional Change |

54
(3)

| | |
| --- | --- |
| | Congressional Legislation |

55
(1)
55
(1)
55
(2)

| | |
| --- | --- |
| | Interpretation, Custom, and Usage |

57
(1)

| | |
| --- | --- |
| | The Constitution: Why Is It Important Today? |

57
(1)

| | |
| --- | --- |
| | Making a Difference How Can You Affect the Constitution? |

58
(1)
58
(1)
59
(1)

| | |
| --- | --- |
| | Selected Print and Media Resources |

59
(1)

| | |
| --- | --- |
| | E-Mocracy The Internet and Our Constitution |

60
(1)
61
(18)
79
(32)

| | |
| --- | --- |
| | What If ... Education Were a National Responsibility? |

80
(1)

| | |
| --- | --- |
| | Three Systems of Government |

81
(1)
82
(1)
82
(1)
82
(1)
82
(3)
83
(1)

| | |
| --- | --- |
| | Other Arguments for Federalism |

83
(1)

| | |
| --- | --- |
| | Arguments against Federalism |

84
(1)

| | |
| --- | --- |
| | The Constitutional Basis for American Federalism |

85
(3)

| | |
| --- | --- |
| | Powers of the National Government |

85
(1)

| | |
| --- | --- |
| | Powers of the State Governments |

86
(1)
86
(1)
86
(1)
87
(1)

| | |
| --- | --- |
| | Vertical Checks and Balances |

87
(1)
88
(1)

| | |
| --- | --- |
| | Defining Constitutional Powers---The Early Years |

88
(3)

| | |
| --- | --- |
| | McCulloch v. Maryland (1819) |

90
(1)
91
(1)

| | |
| --- | --- |
| | States' Rights and the Resort to Civil War |

91
(2)

| | |
| --- | --- |
| | The Shift Back to States' Rights |

91
(1)

| | |
| --- | --- |
| | War and the Growth of the National Government |

92
(1)

| | |
| --- | --- |
| | The Continuing Dispute over the Division of Power |

93
(7)

| | |
| --- | --- |
| | Dual Federalism and the Retreat of National Authority |

93
(3)

| | |
| --- | --- |
| | The New Deal and Cooperative Federalism |

96
(1)

| | |
| --- | --- |
| | Methods of Implementing Cooperative Federalism |

97
(3)

| | |
| --- | --- |
| | The Politics of Federalism |

100
(3)

| | |
| --- | --- |
| | What Has National Authority Accomplished? |

100
(2)

| | |
| --- | --- |
| | Federalism Becomes a Republican Issue |

102
(1)

| | |
| --- | --- |
| | Federalism and the Supreme Court Today |

103
(2)

| | |
| --- | --- |
| | Reining in the Commerce Power |

103
(1)

| | |
| --- | --- |
| | State Sovereignty and the Eleventh Amendment |

104
(1)
104
(1)

| | |
| --- | --- |
| | Federalism: Why Is It Important Today? |

105
(1)

| | |
| --- | --- |
| | Making a Difference Writing Letters to the Editor |

106
(1)
106
(1)
107
(1)

| | |
| --- | --- |
| | Selected Print and Media Resources |

108
(1)

| | |
| --- | --- |
| | E-Mocracy Your Federal, State, and Local Governments Are Available at a Click of Your Mouse |

109
(2)

| | |
| --- | --- |
| | Part Two Civil Rights and Liberties |

111
(38)

| | |
| --- | --- |
| | What If ... You Had to Carry a National Identification Card? |

112
(1)
113
(1)

| | |
| --- | --- |
| | Extending the Bill of Rights to State Governments |

113
(1)

| | |
| --- | --- |
| | Incorporation of the Fourteenth Amendment |

114
(1)
114
(8)

| | |
| --- | --- |
| | The Separation of Church and State---The Establishment Clause |

115
(6)
121
(1)
122
(8)
122
(2)

| | |
| --- | --- |
| | The Protection of Symbolic Speech |

124
(1)

| | |
| --- | --- |
| | The Protection of Commercial Speech |

124
(1)

| | |
| --- | --- |
| | Permitted Restrictions on Expression |

125
(1)

| | |
| --- | --- |
| | Unprotected Speech: Obscenity |

126
(2)

| | |
| --- | --- |
| | Unprotected Speech: Slander |

128
(1)
128
(1)

| | |
| --- | --- |
| | Hate Speech on the Internet |

129
(1)
130
(2)
130
(1)

| | |
| --- | --- |
| | A Free Press versus a Fair Trial: Gag Orders |

130
(1)
131
(1)

| | |
| --- | --- |
| | The Right to Assemble and to Petition the Government |

132
(1)
132
(1)
132
(1)

| | |
| --- | --- |
| | More Liberties under Scrutiny: Matters of Privacy |

132
(5)

| | |
| --- | --- |
| | Privacy Rights in an Information Age |

133
(1)

| | |
| --- | --- |
| | Privacy Rights and Abortion |

133
(2)

| | |
| --- | --- |
| | Privacy Rights and the ``Right to Die'' |

135
(1)

| | |
| --- | --- |
| | Privacy Rights versus Security Issues |

136
(1)

| | |
| --- | --- |
| | The Great Balancing Act: The Rights of the Accused versus the Rights of Society |

137
(4)
137
(1)

| | |
| --- | --- |
| | Extending the Rights of the Accused |

138
(2)
140
(1)
141
(2)

| | |
| --- | --- |
| | Cruel and Unusual Punishment? |

141
(1)
142
(1)

| | |
| --- | --- |
| | Time Limits for Death Row Appeals |

143
(1)

| | |
| --- | --- |
| | Civil Liberties: Why Are They Important Today? |

143
(1)

| | |
| --- | --- |
| | Making a Difference Your Civil Liberties: Searches and Seizures |

144
(1)
145
(1)
145
(1)

| | |
| --- | --- |
| | Selected Print and Media Resources |

146
(1)

| | |
| --- | --- |
| | E-Mocracy Understanding Your Civil Liberties |

146
(3)
149
(40)

| | |
| --- | --- |
| | What If ... One State's Same-Sex Marriages Had to Be Recognized Nationwide? |

150
(1)

| | |
| --- | --- |
| | African Americans and the Consequences of Slavery in the United States |

151
(6)
152
(1)

| | |
| --- | --- |
| | The Civil Rights Acts of 1865 to 1875 |

152
(1)

| | |
| --- | --- |
| | The Ineffectiveness of the Civil Rights Laws |

153
(2)

| | |
| --- | --- |
| | The End of the Separate-but-Equal Doctrine |

155
(1)

| | |
| --- | --- |
| | Reactions to School Integration |

155
(1)

| | |
| --- | --- |
| | An Integrationist Attempt at a Cure: Busing |

156
(1)

| | |
| --- | --- |
| | The Civil Rights Movement |

157
(2)

| | |
| --- | --- |
| | King's Philosophy of Nonviolence |

158
(1)

| | |
| --- | --- |
| | Another Approach---Black Power |

159
(1)

| | |
| --- | --- |
| | The Climax of the Civil Rights Movement |

159
(4)
159
(2)

| | |
| --- | --- |
| | Consequences of Civil Rights Legislation |

161
(2)

| | |
| --- | --- |
| | Women's Struggle for Equal Rights |

163
(5)

| | |
| --- | --- |
| | Early Women's Political Movements |

163
(1)

| | |
| --- | --- |
| | Women's Suffrage Associations |

164
(1)

| | |
| --- | --- |
| | The Modern Women's Movement |

164
(3)
167
(1)

| | |
| --- | --- |
| | Gender-Based Discrimination in the Workplace |

168
(2)

| | |
| --- | --- |
| | Title VII of the Civil Rights Act of 1964 |

169
(1)
169
(1)
169
(1)

| | |
| --- | --- |
| | Civil Rights: Extending Equal Protection |

170
(1)
171
(1)
171
(1)

| | |
| --- | --- |
| | Further Limits on Affirmative Action |

171
(1)
172
(1)

| | |
| --- | --- |
| | Special Protection for Older Americans |

172
(1)

| | |
| --- | --- |
| | Age Discrimination in Employment |

173
(1)

| | |
| --- | --- |
| | The Age Discrimination in Employment Act of 1967 |

173
(1)

| | |
| --- | --- |
| | Securing Rights for Persons with Disabilities |

173
(2)

| | |
| --- | --- |
| | The Americans with Disabilities Act of 1990 |

174
(1)

| | |
| --- | --- |
| | Limiting the Scope and Applicability of the ADA |

174
(1)

| | |
| --- | --- |
| | The Rights and Status of Gay Males and Lesbians |

175
(3)

| | |
| --- | --- |
| | Growth in the Gay Male and Lesbian Rights Movement |

175
(1)

| | |
| --- | --- |
| | State and Local Laws Targeting Gay Men and Lesbians |

175
(1)

| | |
| --- | --- |
| | The Gay Community and Politics |

176
(1)

| | |
| --- | --- |
| | Gay Men and Lesbians in the Military |

176
(1)
177
(1)

| | |
| --- | --- |
| | Child Custody and Adoption |

178
(1)

| | |
| --- | --- |
| | The Rights and Status of Juveniles |

178
(5)

| | |
| --- | --- |
| | Voting Rights and the Young |

179
(1)

| | |
| --- | --- |
| | The Rights of Children in Civil and Criminal Proceedings |

179
(4)

| | |
| --- | --- |
| | Civil Rights: Why Are They Important Today? |

183
(1)

| | |
| --- | --- |
| | Making a Difference Dealing with Discrimination |

184
(1)
184
(1)
185
(1)

| | |
| --- | --- |
| | Selected Print and Media Resources |

186
(1)

| | |
| --- | --- |
| | E-Mocracy Civil Rights Information Online |

187
(2)

| | |
| --- | --- |
| | Part Three People and Politics |

| | |
| --- | --- |
| | Public Opinion and Political Socialization |

189
(30)

| | |
| --- | --- |
| | What If ... Exit Polls Were Regulated? |

190
(2)
192
(1)

| | |
| --- | --- |
| | How Public Opinion Is Formed: Political Socialization |

193
(3)

| | |
| --- | --- |
| | Models of Political Socialization |

193
(1)

| | |
| --- | --- |
| | The Family and the Social Environment |

193
(2)
195
(1)

| | |
| --- | --- |
| | The Influence of Political Events |

196
(1)

| | |
| --- | --- |
| | Political Preferences and Voting Behavior |

196
(6)
196
(5)

| | |
| --- | --- |
| | Election-Specific Factors |

201
(1)
202
(5)

| | |
| --- | --- |
| | The History of Opinion Polls |

202
(1)
203
(1)
204
(3)

| | |
| --- | --- |
| | Technology and Opinion Polls |

207
(2)

| | |
| --- | --- |
| | The Advent of Telephone Polling |

207
(1)
208
(1)

| | |
| --- | --- |
| | Public Opinion and the Political Process |

209
(4)

| | |
| --- | --- |
| | Political Culture and Public Opinion |

209
(1)

| | |
| --- | --- |
| | Public Opinion about Government |

210
(2)

| | |
| --- | --- |
| | Public Opinion and Policymaking |

212
(1)

| | |
| --- | --- |
| | Public Opinion: Why Is It Important Today? |

213
(2)

| | |
| --- | --- |
| | Making a Difference Be a Critical Consumer of Opinion Polls |

215
(1)
215
(1)
216
(1)

| | |
| --- | --- |
| | Selected Print and Media Resources |

216
(1)

| | |
| --- | --- |
| | E-Mocracy Online Polling and Poll Data |

217
(2)
219
(30)

| | |
| --- | --- |
| | What If ... Retired Government Employees Could Not Work for Interest Groups? |

220
(1)

| | |
| --- | --- |
| | Interest Groups: A Natural Phenomenon |

221
(3)

| | |
| --- | --- |
| | Interest Groups and Social Movements |

223
(1)
223
(1)

| | |
| --- | --- |
| | Why Do Americans Join Interest Groups? |

224
(3)
225
(1)
225
(1)
226
(1)
227
(8)
227
(5)
232
(1)
233
(1)
234
(1)
235
(1)

| | |
| --- | --- |
| | What Makes an Interest Group Powerful? |

235
(2)
235
(1)
236
(1)
237
(1)

| | |
| --- | --- |
| | Interest Group Strategies |

237
(5)
238
(2)
240
(2)
242
(1)

| | |
| --- | --- |
| | The Results of the 1946 Act |

242
(1)
242
(1)

| | |
| --- | --- |
| | Interest Groups and Representative Democracy |

243
(1)

| | |
| --- | --- |
| | Interest Groups: Elitist or Pluralist? |

243
(1)
243
(1)

| | |
| --- | --- |
| | Interest Groups: Why Are They Important Today? |

244
(1)

| | |
| --- | --- |
| | Making a Difference The Gun Control Issue |

245
(1)
245
(1)
246
(1)

| | |
| --- | --- |
| | Selected Print and Media Resources |

246
(1)

| | |
| --- | --- |
| | E-Mocracy Interest Groups and the Internet |

247
(2)
249
(38)

| | |
| --- | --- |
| | What If ... We Had a Multiparty Political System? |

250
(1)

| | |
| --- | --- |
| | What Is a Political Party? |

251
(1)

| | |
| --- | --- |
| | A History of Political Parties in the United States |

252
(7)

| | |
| --- | --- |
| | The Formative Years: Federalists and Anti-Federalists |

253
(1)
253
(1)

| | |
| --- | --- |
| | National Two-Party Rule: Democrats and Whigs |

254
(1)
254
(1)

| | |
| --- | --- |
| | The Post-Civil War Period |

254
(2)

| | |
| --- | --- |
| | The Progressive Interlude |

256
(1)
256
(1)

| | |
| --- | --- |
| | An Era of Divided Government |

257
(2)

| | |
| --- | --- |
| | The Two Major U.S. Parties Today |

259
(3)

| | |
| --- | --- |
| | The Parties' Core Constituents |

259
(1)
259
(2)
261
(1)

| | |
| --- | --- |
| | The 2004 Election: Economics and National Security |

262
(1)

| | |
| --- | --- |
| | The Three Faces of a Party |

262
(8)
264
(1)

| | |
| --- | --- |
| | The National Party Organization |

264
(3)

| | |
| --- | --- |
| | The State Party Organization |

267
(1)

| | |
| --- | --- |
| | Local Party Machinery: The Grassroots |

268
(1)
269
(1)

| | |
| --- | --- |
| | Why Has the Two-Party System Endured? |

270
(2)

| | |
| --- | --- |
| | The Historical Foundations of the Two-Party System |

270
(1)

| | |
| --- | --- |
| | Political Socialization and Practical Considerations |

271
(1)

| | |
| --- | --- |
| | The Winner-Take-All Electoral System |

271
(1)

| | |
| --- | --- |
| | State and Federal Laws Favoring the Two Parties |

272
(1)

| | |
| --- | --- |
| | The Role of Minor Parties in U.S. Politics |

272
(6)

| | |
| --- | --- |
| | Ideological Third Parties |

273
(2)
275
(1)

| | |
| --- | --- |
| | The Impact of Minor Parties |

275
(3)

| | |
| --- | --- |
| | Mechanisms of Political Change |

278
(3)
278
(1)
279
(1)
280
(1)
281
(1)

| | |
| --- | --- |
| | Political Parties: Why Are They Important Today? |

281
(1)

| | |
| --- | --- |
| | Making a Difference Electing Convention Delegates |

282
(1)
283
(1)
283
(1)

| | |
| --- | --- |
| | Selected Print and Media Resources |

284
(1)

| | |
| --- | --- |
| | E-Mocracy Political Parties and the Internet |

285
(2)

| | |
| --- | --- |
| | Campaigns, Nominations, and Elections |

287
(38)

| | |
| --- | --- |
| | What If ... We Had Public Financing for All Political Campaigns? |

288
(1)

| | |
| --- | --- |
| | Who Wants to Be a Candidate? |

289
(4)
289
(2)
291
(1)
291
(1)
292
(1)

| | |
| --- | --- |
| | The Twenty-First-Century Campaign |

293
(1)
293
(1)

| | |
| --- | --- |
| | The Professional Campaign |

294
(1)
294
(2)

| | |
| --- | --- |
| | Candidate Visibility and Appeal |

295
(1)
295
(1)
295
(1)
296
(2)

| | |
| --- | --- |
| | Regulating Campaign Financing |

296
(1)

| | |
| --- | --- |
| | The Federal Election Campaign Act |

297
(1)

| | |
| --- | --- |
| | Interest Groups and Campaign Money |

298
(6)

| | |
| --- | --- |
| | PACs and Political Campaigns |

298
(2)

| | |
| --- | --- |
| | Campaign Financing beyond the Limits |

300
(2)

| | |
| --- | --- |
| | The Bipartisan Campaign Reform Act of 2002 |

302
(2)

| | |
| --- | --- |
| | Running for President: The Longest Campaign |

304
(4)
304
(1)
305
(1)

| | |
| --- | --- |
| | Front-Loading the Primaries |

306
(1)

| | |
| --- | --- |
| | On to the National Convention |

307
(1)
308
(2)
308
(1)
308
(1)

| | |
| --- | --- |
| | Criticisms of the Electoral College |

309
(1)

| | |
| --- | --- |
| | How Are Elections Conducted? |

310
(3)

| | |
| --- | --- |
| | Office-Block and Party-Column Ballots |

310
(1)
310
(2)
312
(1)
313
(5)

| | |
| --- | --- |
| | The Effect of Low Voter Turnout |

314
(1)

| | |
| --- | --- |
| | Is Voter Turnout Declining? |

315
(1)

| | |
| --- | --- |
| | Factors Influencing Who Votes |

316
(1)
317
(1)

| | |
| --- | --- |
| | Legal Restrictions on Voting |

318
(2)
318
(2)

| | |
| --- | --- |
| | Current Eligibility and Registration Requirements |

320
(1)

| | |
| --- | --- |
| | Campaigns, Nominations, and Elections: Why Are They Important Today? |

320
(1)

| | |
| --- | --- |
| | Making a Difference Registering and Voting |

321
(1)
322
(1)
322
(1)

| | |
| --- | --- |
| | Selected Print and Media Resources |

323
(1)

| | |
| --- | --- |
| | E-Mocracy Elections and the Web |

324
(1)

| | |
| --- | --- |
| | The Media and Cyberpolitics |

325
(28)

| | |
| --- | --- |
| | What If ... The Media Were Truly Independent? |

326
(1)
327
(2)
327
(1)
327
(1)

| | |
| --- | --- |
| | Identifying Public Problems |

328
(1)

| | |
| --- | --- |
| | Socializing New Generations |

328
(1)

| | |
| --- | --- |
| | Providing a Political Forum |

328
(1)
329
(1)

| | |
| --- | --- |
| | A History of the Media in the United States |

329
(5)

| | |
| --- | --- |
| | The Rise of the Political Press |

330
(1)

| | |
| --- | --- |
| | The Development of Mass-Readership Newspapers |

330
(1)

| | |
| --- | --- |
| | The Popular Press and Yellow Journalism |

330
(1)

| | |
| --- | --- |
| | The Age of the Electromagnetic Signal |

331
(1)

| | |
| --- | --- |
| | The Revolution in the Electronic Media |

332
(1)

| | |
| --- | --- |
| | Talk-Show Politics and Internet Broadcasting |

333
(1)

| | |
| --- | --- |
| | The Primacy of Television |

334
(1)

| | |
| --- | --- |
| | The Increase in News-Type Programming |

334
(1)

| | |
| --- | --- |
| | Television's Influence on the Political Process |

334
(1)

| | |
| --- | --- |
| | The Media and Political Campaigns |

335
(6)
336
(1)

| | |
| --- | --- |
| | Management of News Coverage |

337
(1)

| | |
| --- | --- |
| | Going for the Knockout Punch---Presidential Debates |

338
(1)

| | |
| --- | --- |
| | Political Campaigns and the Internet |

339
(1)

| | |
| --- | --- |
| | The Media's Impact on the Voters |

340
(1)

| | |
| --- | --- |
| | The Media and the Government |

341
(3)

| | |
| --- | --- |
| | The Media and the Presidency |

342
(1)

| | |
| --- | --- |
| | Setting the Public Agenda |

343
(1)

| | |
| --- | --- |
| | Government Regulation of the Media |

344
(3)

| | |
| --- | --- |
| | Controlling Ownership of the Media |

344
(1)

| | |
| --- | --- |
| | Government Control of Content |

345
(1)

| | |
| --- | --- |
| | The Public's Right to Media Access |

346
(1)
347
(1)

| | |
| --- | --- |
| | Do the Media Have a Partisan Bias? |

347
(1)
348
(1)

| | |
| --- | --- |
| | Other Theories of Media Bias |

348
(1)

| | |
| --- | --- |
| | The Media: Why Are They Important Today? |

348
(2)

| | |
| --- | --- |
| | Making a Difference Being a Critical Consumer of the News |

350
(1)
350
(1)
351
(1)

| | |
| --- | --- |
| | Selected Print and Media Resources |

351
(1)

| | |
| --- | --- |
| | E-Mocracy The Media and the Internet |

352
(1)

| | |
| --- | --- |
| | Part Four Political Institutions |

353
(36)

| | |
| --- | --- |
| | What If ... Members of Congress Were Required to Report Annually to Their Constituents? |

354
(1)

| | |
| --- | --- |
| | Why Was Congress Created? |

355
(1)

| | |
| --- | --- |
| | The Functions of Congress |

356
(3)
356
(1)

| | |
| --- | --- |
| | The Representation Function |

356
(1)
357
(1)
358
(1)

| | |
| --- | --- |
| | The Public-Education Function |

358
(1)

| | |
| --- | --- |
| | The Conflict-Resolution Function |

358
(1)
359
(1)
359
(1)

| | |
| --- | --- |
| | The Necessary and Proper Clause |

360
(1)
360
(2)
361
(1)
361
(1)
362
(1)

| | |
| --- | --- |
| | Congresspersons and the Citizenry: A Comparison |

362
(1)
363
(3)

| | |
| --- | --- |
| | Candidates for Congressional Elections |

364
(1)
365
(1)

| | |
| --- | --- |
| | Congressional Apportionment |

366
(4)
367
(1)

| | |
| --- | --- |
| | Redistricting after the 2000 Census |

367
(1)

| | |
| --- | --- |
| | ``Minority-Majority'' Districts |

368
(1)

| | |
| --- | --- |
| | Constitutional Challenges |

368
(2)
370
(1)
370
(2)

| | |
| --- | --- |
| | Permanent Professional Staffs |

370
(1)

| | |
| --- | --- |
| | Privileges and Immunities under the Law |

371
(1)

| | |
| --- | --- |
| | Congressional Caucuses: Another Source of Support |

371
(1)
372
(3)
372
(1)

| | |
| --- | --- |
| | Types of Congressional Committees |

373
(1)

| | |
| --- | --- |
| | The Selection of Committee Members |

374
(1)
375
(3)
375
(2)
377
(1)

| | |
| --- | --- |
| | How Members of Congress Decide |

378
(1)

| | |
| --- | --- |
| | The Conservative Coalition |

379
(1)
379
(1)
379
(2)

| | |
| --- | --- |
| | How Much Will the Government Spend? |

381
(3)
382
(1)

| | |
| --- | --- |
| | Congress Faces the Budget |

382
(2)
384
(1)

| | |
| --- | --- |
| | The Congress: Why Is It Important Today? |

384
(1)

| | |
| --- | --- |
| | Making a Difference Learning about Your Representatives |

385
(1)
386
(1)
386
(1)

| | |
| --- | --- |
| | Selected Print and Media Resources |

387
(1)

| | |
| --- | --- |
| | E-Mocracy Elections and the Web |

388
(1)
389
(34)

| | |
| --- | --- |
| | What If ... There Were No Executive Privilege? |

390
(1)

| | |
| --- | --- |
| | Who Can Become President? |

391
(1)

| | |
| --- | --- |
| | The Process of Becoming President |

392
(2)

| | |
| --- | --- |
| | The Many Roles of the President |

394
(11)
394
(1)
395
(2)
397
(2)
399
(2)
401
(3)

| | |
| --- | --- |
| | Other Presidential Powers |

404
(1)

| | |
| --- | --- |
| | The President as Party Chief and Superpolitician |

405
(2)

| | |
| --- | --- |
| | The President as Chief of Party |

405
(1)

| | |
| --- | --- |
| | Constituencies and Public Approval |

405
(2)

| | |
| --- | --- |
| | Special Uses of Presidential Power |

407
(3)
409
(1)
409
(1)
409
(1)

| | |
| --- | --- |
| | Abuses of Executive Power and Impeachment |

410
(2)

| | |
| --- | --- |
| | The Executive Organization |

412
(3)
412
(1)

| | |
| --- | --- |
| | The Executive Office of the President |

413
(2)
415
(3)
415
(1)
416
(1)

| | |
| --- | --- |
| | The Twenty-Fifth Amendment |

417
(1)

| | |
| --- | --- |
| | When the Vice Presidency Becomes Vacant |

418
(1)

| | |
| --- | --- |
| | The Presidency: Why Is It Important Today? |

418
(1)

| | |
| --- | --- |
| | Making a Difference Communicating with the White House |

419
(1)
420
(1)
420
(1)

| | |
| --- | --- |
| | Selected Print and Media Resources |

421
(1)

| | |
| --- | --- |
| | E-Mocracy The Presidency and the Internet |

422
(1)
423
(30)

| | |
| --- | --- |
| | What If ... The Public Graded Federal Bureaucracies? |

424
(1)

| | |
| --- | --- |
| | The Nature of Bureaucracy |

425
(2)

| | |
| --- | --- |
| | Public and Private Bureaucracies |

425
(1)
426
(1)
426
(1)

| | |
| --- | --- |
| | The Size of the Bureaucracy |

427
(2)

| | |
| --- | --- |
| | The Organization of the Federal Bureaucracy |

429
(8)
431
(3)

| | |
| --- | --- |
| | Independent Executive Agencies |

434
(1)

| | |
| --- | --- |
| | Independent Regulatory Agencies |

434
(2)
436
(1)
437
(3)
437
(1)

| | |
| --- | --- |
| | History of the Federal Civil Service |

438
(2)

| | |
| --- | --- |
| | Modern Attempts at Bureaucratic Reform |

440
(4)

| | |
| --- | --- |
| | Sunshine Laws before and after 9/11 |

440
(1)
441
(1)
442
(1)

| | |
| --- | --- |
| | Incentives for Efficiency and Productivity |

442
(1)

| | |
| --- | --- |
| | Helping Out the Whistleblowers |

443
(1)

| | |
| --- | --- |
| | Bureaucrats as Politicians and Policymakers |

444
(3)

| | |
| --- | --- |
| | The Rulemaking Environment |

444
(1)
445
(1)

| | |
| --- | --- |
| | Bureaucrats Are Policymakers |

445
(2)

| | |
| --- | --- |
| | Congressional Control of the Bureaucracy |

447
(1)

| | |
| --- | --- |
| | The Bureaucracy: Why Is It Important Today? |

448
(1)

| | |
| --- | --- |
| | Making a Difference What the Government Knows about You |

449
(1)
449
(1)
450
(1)

| | |
| --- | --- |
| | Selected Print and Media Resources |

450
(1)
451
(2)
453
(30)

| | |
| --- | --- |
| | What If ... Supreme Court Justices Had to Campaign? |

454
(1)
455
(1)
456
(1)
456
(1)

| | |
| --- | --- |
| | Statutes and Administrative Regulations |

456
(1)
457
(1)
457
(6)

| | |
| --- | --- |
| | Basic Judicial Requirements |

457
(1)
458
(2)

| | |
| --- | --- |
| | Specialized Federal Courts and the War on Terrorism |

460
(1)
461
(2)
463
(1)

| | |
| --- | --- |
| | The Supreme Court at Work |

463
(3)

| | |
| --- | --- |
| | Which Cases Reach the Supreme Court? |

464
(1)
465
(1)
465
(1)

| | |
| --- | --- |
| | The Selection of Federal Judges |

466
(4)
466
(3)

| | |
| --- | --- |
| | Partisanship and Judicial Appointments |

469
(1)
469
(1)

| | |
| --- | --- |
| | Policymaking and the Courts |

470
(5)
471
(1)

| | |
| --- | --- |
| | Judicial Activism and Judicial Restraint |

471
(1)

| | |
| --- | --- |
| | Strict versus Broad Construction |

472
(1)

| | |
| --- | --- |
| | Ideology and the Rehnquist Court |

472
(3)
475
(3)
475
(1)
476
(1)
476
(1)

| | |
| --- | --- |
| | Judicial Traditions and Doctrines |

477
(1)

| | |
| --- | --- |
| | The Judiciary: Why Is It Important Today? |

478
(1)

| | |
| --- | --- |
| | Making a Difference Changing the Legal System |

479
(1)
479
(1)
480
(1)

| | |
| --- | --- |
| | Selected Print and Media Resources |

480
(2)

| | |
| --- | --- |
| | E-Mocracy Courts on the Web |

482
(1)
483
(38)

| | |
| --- | --- |
| | What If ... The National Parks Were Privatized? |

484
(1)
485
(3)
485
(1)
486
(1)
486
(1)
486
(2)
488
(1)
488
(6)

| | |
| --- | --- |
| | The Rising Cost of Health Care |

488
(2)
490
(1)
491
(1)

| | |
| --- | --- |
| | One Alternative: National Health Insurance |

492
(2)

| | |
| --- | --- |
| | Another Alternative: A Health Savings Account |

494
(1)
494
(5)

| | |
| --- | --- |
| | The Low-Income Population |

494
(1)
495
(1)
496
(1)
496
(1)

| | |
| --- | --- |
| | Other Forms of Government Assistance |

496
(2)

| | |
| --- | --- |
| | Homelessness---Still a Problem |

498
(1)
499
(2)

| | |
| --- | --- |
| | The Continued Influx of Immigrants |

500
(1)

| | |
| --- | --- |
| | Immigration and America's Security |

500
(1)

| | |
| --- | --- |
| | Crime in the Twenty-First Century |

501
(7)

| | |
| --- | --- |
| | Crime in American History |

501
(1)

| | |
| --- | --- |
| | Crimes Committed by Juveniles |

502
(1)

| | |
| --- | --- |
| | The Cost of Crime to American Society |

503
(1)

| | |
| --- | --- |
| | The Prison Population Bomb |

504
(2)
506
(1)
507
(1)
508
(7)
509
(1)

| | |
| --- | --- |
| | Cleaning Up the Air and Water |

510
(1)
511
(1)

| | |
| --- | --- |
| | Regulating Hazardous Waste: Superfund |

512
(1)

| | |
| --- | --- |
| | The Endangered Species Act |

513
(1)
514
(1)

| | |
| --- | --- |
| | Domestic Policy: Why Is It Important Today? |

515
(1)

| | |
| --- | --- |
| | Making a Difference Environmental Trade-Offs |

516
(1)
516
(1)
517
(1)

| | |
| --- | --- |
| | Selected Print and Media Resources |

518
(1)

| | |
| --- | --- |
| | E-Mocracy The Internet and Domestic Policy |

519
(2)
521
(26)

| | |
| --- | --- |
| | What If ... Every Adult Were Guaranteed a Job? |

522
(1)
523
(3)
523
(1)
524
(1)
525
(1)
526
(4)
526
(2)

| | |
| --- | --- |
| | The Thorny Problem of Timing |

528
(1)
528
(1)

| | |
| --- | --- |
| | Deficit Spending and the Public Debt |

528
(2)
530
(3)

| | |
| --- | --- |
| | Organization of the Federal Reserve System |

530
(1)

| | |
| --- | --- |
| | Loose and Tight Monetary Policies |

530
(1)

| | |
| --- | --- |
| | Time Lags for Monetary Policy |

531
(1)

| | |
| --- | --- |
| | The Way Federal Reserve Policy Is Announced |

531
(1)

| | |
| --- | --- |
| | The Fed Tackles Inflation |

531
(2)

| | |
| --- | --- |
| | Monetary Policy versus Fiscal Policy |

533
(1)
533
(6)
533
(1)

| | |
| --- | --- |
| | The Impact of Import Restrictions on Exports |

534
(2)

| | |
| --- | --- |
| | The World Trade Organization |

536
(1)

| | |
| --- | --- |
| | The Balance of Trade and the Current Account Balance |

537
(2)
539
(2)
539
(1)

| | |
| --- | --- |
| | Loopholes and Lowered Taxes |

540
(1)

| | |
| --- | --- |
| | The Social Security Problem |

541
(1)

| | |
| --- | --- |
| | Social Security Is Not a Pension Fund |

541
(1)
541
(1)

| | |
| --- | --- |
| | What Will It Take to Salvage Social Security? |

542
(1)

| | |
| --- | --- |
| | Economic Policy: Why Is It Important Today? |

542
(2)

| | |
| --- | --- |
| | Making a Difference Learning about Social Security |

544
(1)
545
(1)
545
(1)

| | |
| --- | --- |
| | Selected Print and Media Resources |

546
(1)

| | |
| --- | --- |
| | E-Mocracy E-Commerce and Economic Policy |

546
(1)
547
(32)

| | |
| --- | --- |
| | What If ... North Korea Exploded a Nuclear Bomb? |

548
(1)

| | |
| --- | --- |
| | Facing the World: Foreign and Defense Policy |

549
(1)
549
(1)
550
(1)

| | |
| --- | --- |
| | Morality versus Reality in Foreign Policy |

550
(1)
550
(1)
551
(1)

| | |
| --- | --- |
| | American Foreign Policy---A Mixture of Both |

551
(1)

| | |
| --- | --- |
| | Challenges in World Politics |

551
(11)

| | |
| --- | --- |
| | The Emergence of Terrorism |

551
(2)
553
(1)
554
(3)
557
(1)
558
(2)
560
(2)

| | |
| --- | --- |
| | Who Makes Foreign Policy? |

562
(4)

| | |
| --- | --- |
| | Constitutional Powers of the President |

563
(1)

| | |
| --- | --- |
| | Informal Techniques of Presidential Leadership |

563
(1)

| | |
| --- | --- |
| | Other Sources of Foreign Policymaking |

564
(2)

| | |
| --- | --- |
| | Congress Balances the Presidency |

566
(1)

| | |
| --- | --- |
| | Domestic Sources of Foreign Policy |

567
(1)
567
(1)

| | |
| --- | --- |
| | The Military-Industrial Complex |

567
(1)

| | |
| --- | --- |
| | The Major Foreign Policy Themes |

568
(6)

| | |
| --- | --- |
| | The Formative Years: Avoiding Entanglements |

568
(1)

| | |
| --- | --- |
| | The Era of Internationalism |

569
(1)
570
(4)

| | |
| --- | --- |
| | Foreign Policy: Why Is It Important Today? |

574
(1)

| | |
| --- | --- |
| | Making a Difference Working for Human Rights |

575
(1)
575
(1)
576
(1)

| | |
| --- | --- |
| | Selected Print and Media Resources |

577
(1)

| | |
| --- | --- |
| | E-Mocracy Attacking Government Computer Systems |

578
(1)

| | |
| --- | --- |
| | Part Six State and Local Politics |

| | |
| --- | --- |
| | State and Local Government |

579

| | |
| --- | --- |
| | What If ... All States Offered School Vouchers? |

580
(1)

| | |
| --- | --- |
| | The U.S. Constitution and the State Governments |

581
(1)
581
(1)

| | |
| --- | --- |
| | Why Are State Constitutions So Long? |

582
(1)

| | |
| --- | --- |
| | The Constitutional Convention and the Constitutional Initiative |

582
(1)

| | |
| --- | --- |
| | The State Executive Branch |

582
(3)
582
(1)
583
(1)

| | |
| --- | --- |
| | The Governor's Veto Power |

584
(1)
585
(3)

| | |
| --- | --- |
| | Legislative Apportionment |

587
(1)

| | |
| --- | --- |
| | Term Limits for State Legislators |

587
(1)

| | |
| --- | --- |
| | Direct Democracy: The Initiative, Referendum, and Recall |

587
(1)
588
(3)
588
(1)
589
(1)

| | |
| --- | --- |
| | Judicial Elections and Appointments |

590
(1)

| | |
| --- | --- |
| | How Local Government Operates |

591
(6)

| | |
| --- | --- |
| | The Legal Existence of Local Government |

591
(1)
591
(2)

| | |
| --- | --- |
| | Consolidation of Governments |

593
(1)

| | |
| --- | --- |
| | How Municipalities Are Governed |

594
(1)

| | |
| --- | --- |
| | Machine versus Reform in City Politics |

595
(1)

| | |
| --- | --- |
| | Governing Metropolitan Areas |

596
(1)

| | |
| --- | --- |
| | Paying for State and Local Government |

597
(3)

| | |
| --- | --- |
| | State and Local Government Expenditures |

597
(1)

| | |
| --- | --- |
| | State and Local Government Revenues |

597
(1)
598
(2)

| | |
| --- | --- |
| | State and Local Government: Why Is It Important Today? |

600
(1)

| | |
| --- | --- |
| | Making a Difference Learning about Local Politics and Government in Your Community |

601
(1)
602
(1)
602
(1)

| | |
| --- | --- |
| | Selected Print and Media Resources |

602
(2)

| | |
| --- | --- |
| | E-Mocracy Public Access to Information on the Internet Is Growing |

604
Appendix A The Declaration of Independence
1
(2)
Appendix B How to Read Case Citations and Find Court Decisions
3
(1)
Appendix C Federalist Papers Nos. 10, 51, and 78
4
(8)
Appendix D Justices of the U.S. Supreme Court since 1900
12
(3)
Appendix E Party Control of Congress since 1900
15
(1)
Appendix F Spanish Equivalents for Important Terms in American Government
16
Glossary
1
(1)
Index
1